Aosta, Arrowtown
Inspired by the cooking techniques and flavours in the town of Aosta in Northern Italy, expect to find delectable pasta and fresh produce on Aosta in Arrowtown's daily menu.
Italy's Aosta and Central Otago both sit on the 45th parallel meaning that they share similar attributes, with a distinct four seasons, and similar flora, fauna and souls. Top NZ Chef Ben Bayly has taken this concept and, with Sir Michael Hill and some local Queenstown talent, taken the opportunity to bring some of the best Italian techniques along with local produce to Queenstown- a match made in heaven. 
Make sure you book in for this one, find out more here.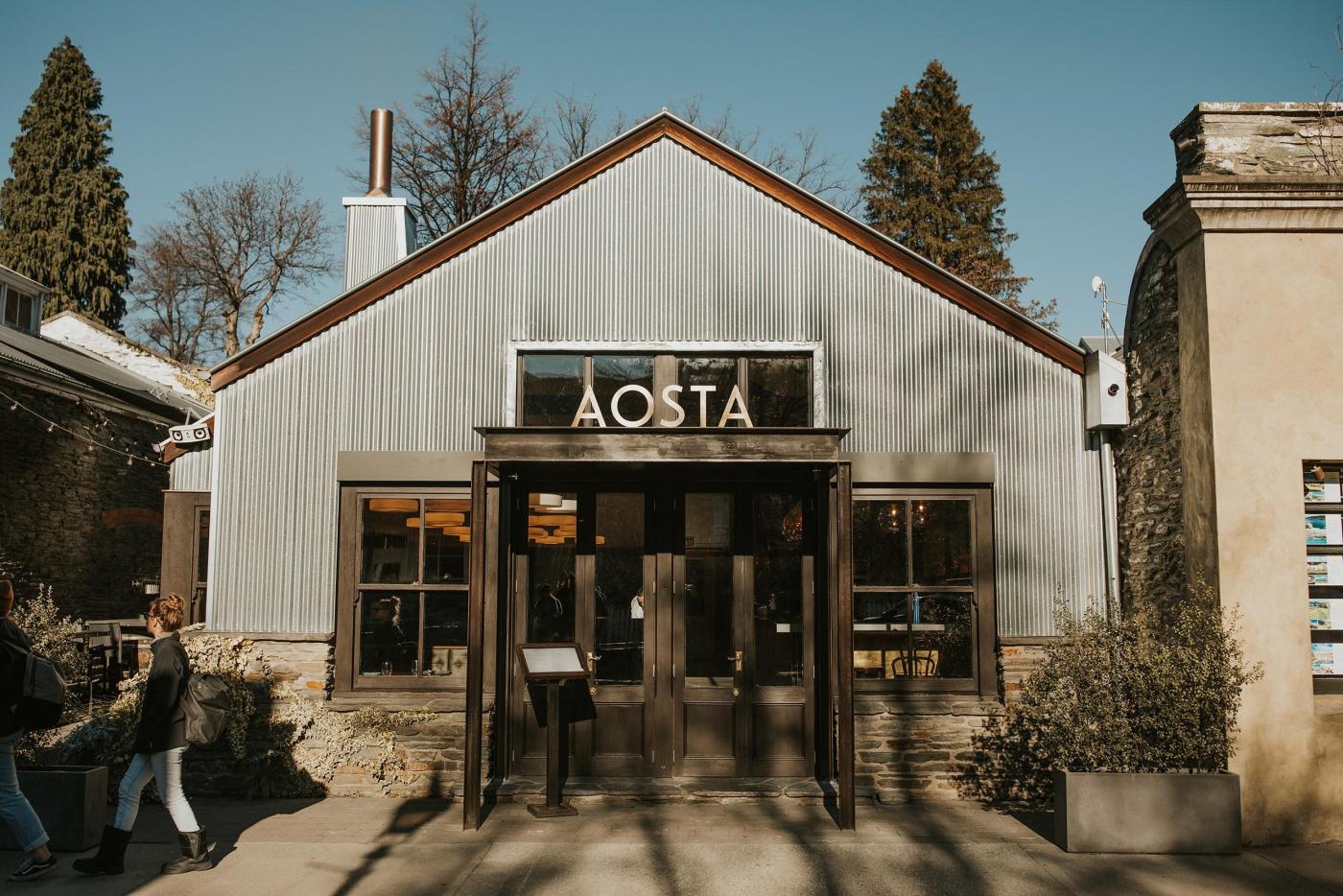 Aosta, Arrowtown
Gibbston Valley Lodge, Gibbston
Dinner available by reservation only for non-lodge guests*
Renowned Chef, Anthony Gradiska, has designed the menu to pair with wine from onsite winery Gibbston Valley Wines.
The menu is inspired by classic European cuisine with a modern New Zealand twist and uses seasonal and local produce, some grown onsite at the chef's gardens. Gibbston Valley Lodge offers a multi-course 'trust the chef' option as well as lighter options for those looking for a relaxed bite by the fire or at the bar.
Reservations must be made over the phone in advance of your arrival, for more information see here.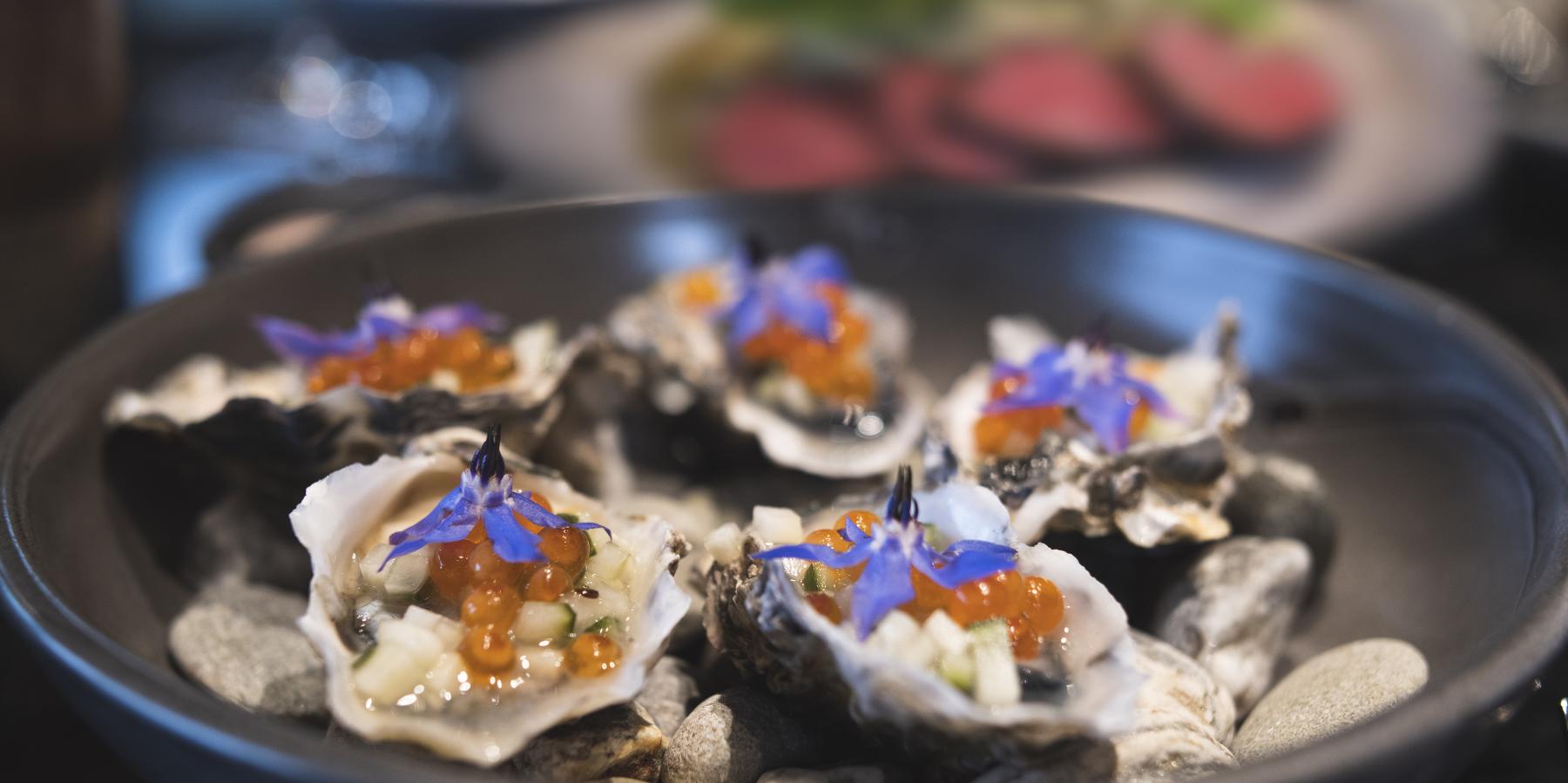 Gibbston Valley Lodge & Spa Dinner 
Amisfield, Lake Hayes
Famous for their signature 'Trust the Chef' menu, Amisfield Bistro has been a destination restaurant since opening in 2005. The restaurant continues to amaze, with Amisfield Bistro chef Vaughan Mabee winning Cuisine's Chef of the Year for 2019.
Amisfield's philosophy has always been to celebrate the best of what's local and in season and they always make sure to keep their dining experience fresh, exciting and surprising. The wine from Amisfield winery isn't half bad either and serves as inspiration for the inventive daily menus. More about Amisfield Bistro here.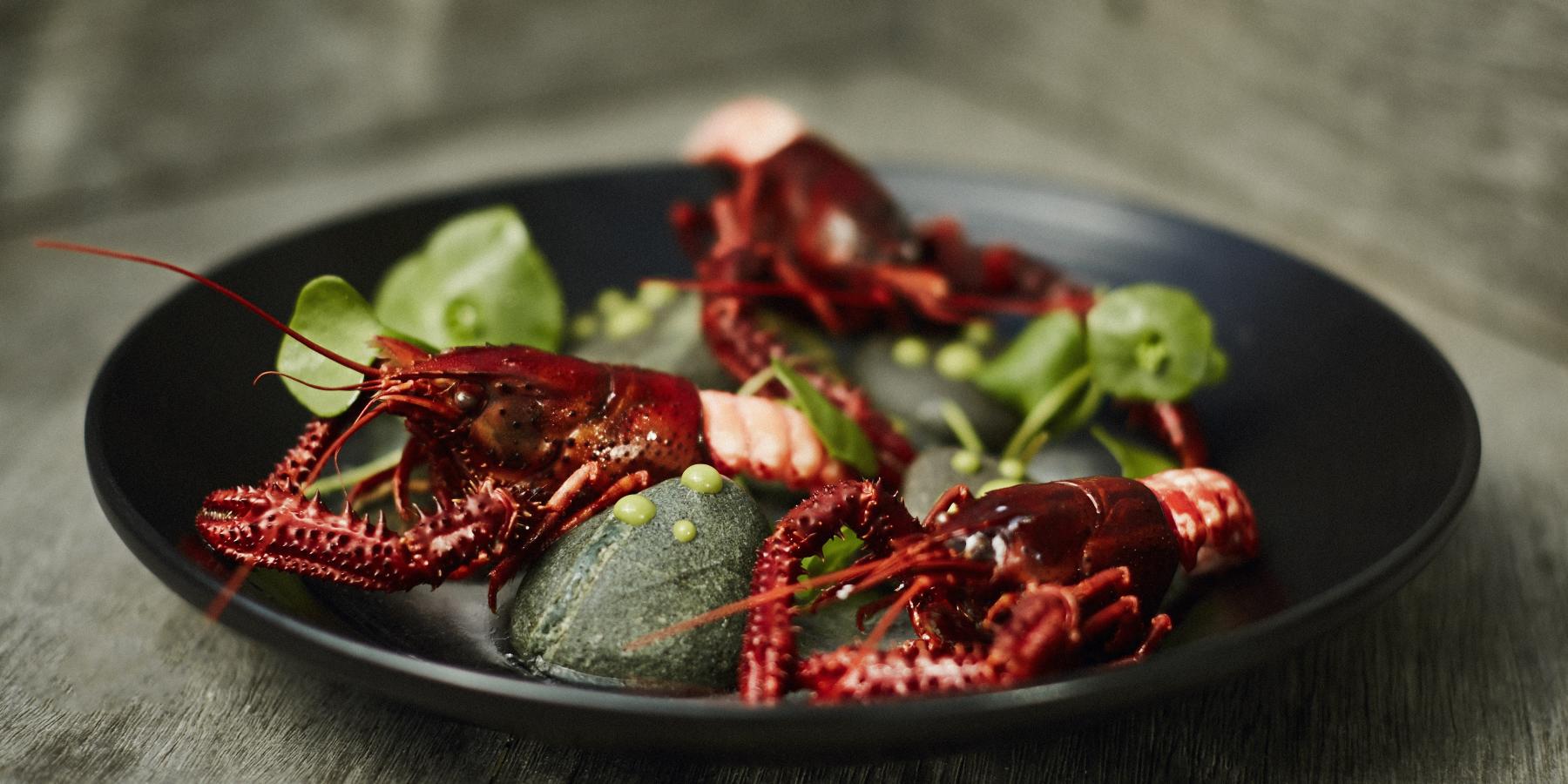 Amisfield Bistro
Jervois Steak House, Queenstown CBD
Jervois Steak House prides itself on meat from the very best beef and lamb producers paired with local produce. Known for dishes like the signature prime rib or the Jervois cut eye fillet on the bone, farmed on the West Coast.
Jervois Steak House menu's also features red king crab, oysters, calamari, daily chicken and fish specials.
Millbrook Millhouse, Arrowtown
Executive Chef Andi Bozhiqi has created a seasonal menu of elegant dishes with a European influence. Using produce from local farmers and artisans along with produce from the onsite garden and chickens, the Millhouse menu is fresh and local. Tasting menus are on offer which showcase the best of Millbrook's Kitchen Garden and New Zealand.
Housed in the original flour mill, the Millhouse Restaurant features a warm and intimate environment, with views over the Mill Pond and 18th hole.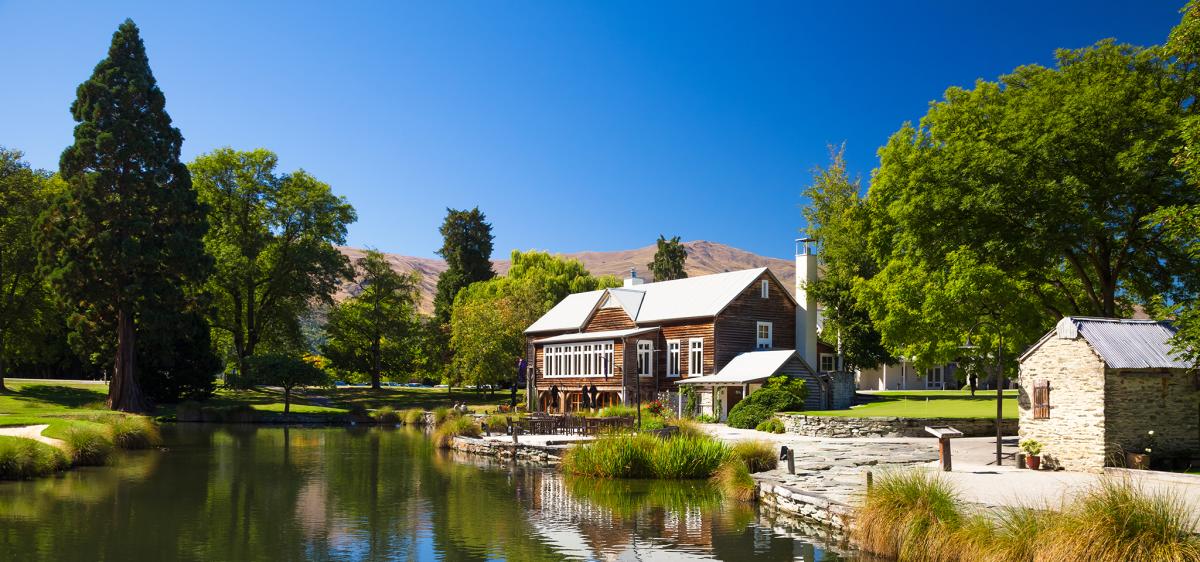 Millbrook Millhouse
Rātā, Queenstown CBD
Rātā is a modern eatery tucked away in the center of bustling Queenstown.
Rātā prides itself on using organic and sustainable ingredients. The menu changes daily, but popular staples include the Goats cheese profiteroles with Rātā blossom honey, the grass-fed beef tartare and the Te Mana Lamb Rump.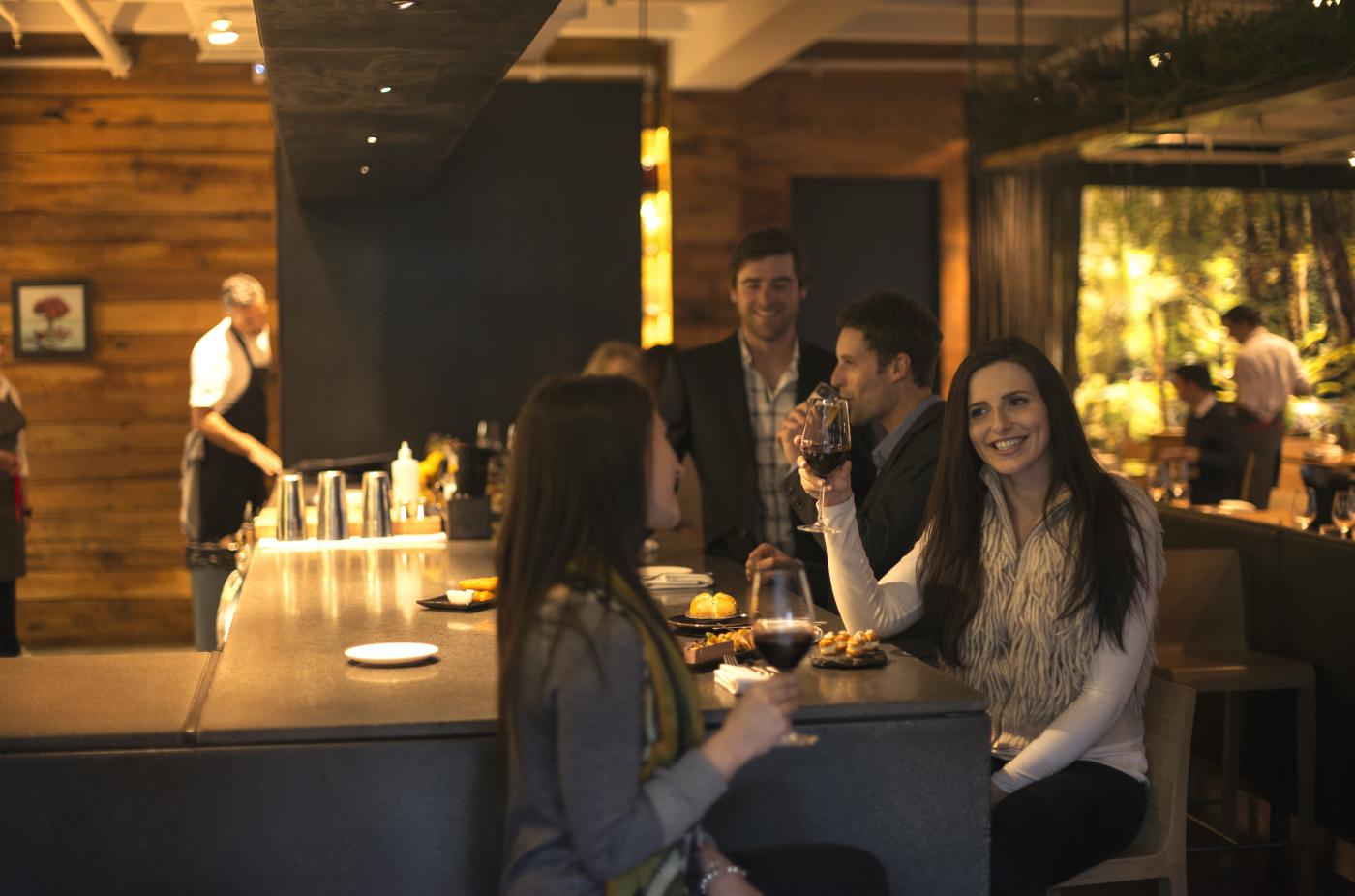 Rātā Queenstown
The Bunker, Queenstown CBD
The Bunker restaurant is small and intimate, with dim lighting, roaring fires and only a few tables adding to the sophisticated, old world atmosphere. 
The menu is carefully crafted by Executive Chef Ben Norfolk and is a blend of European and Kiwi flavours. Make sure you head to the upstairs cocktail bar following your meal, where you'll find cosy outdoor fires and an extensive cocktail menu.
Bunker Queenstown
The Grille by Eichardt's, Queenstown waterfront
The Grille by Eichardt's is located on Queenstown's waterfront overlooking Queenstown Bay, dine al fresco while you soak up the action happening around town or cosy up inside and utilise the full length windows to take in the beautiful lake and mountain views outside.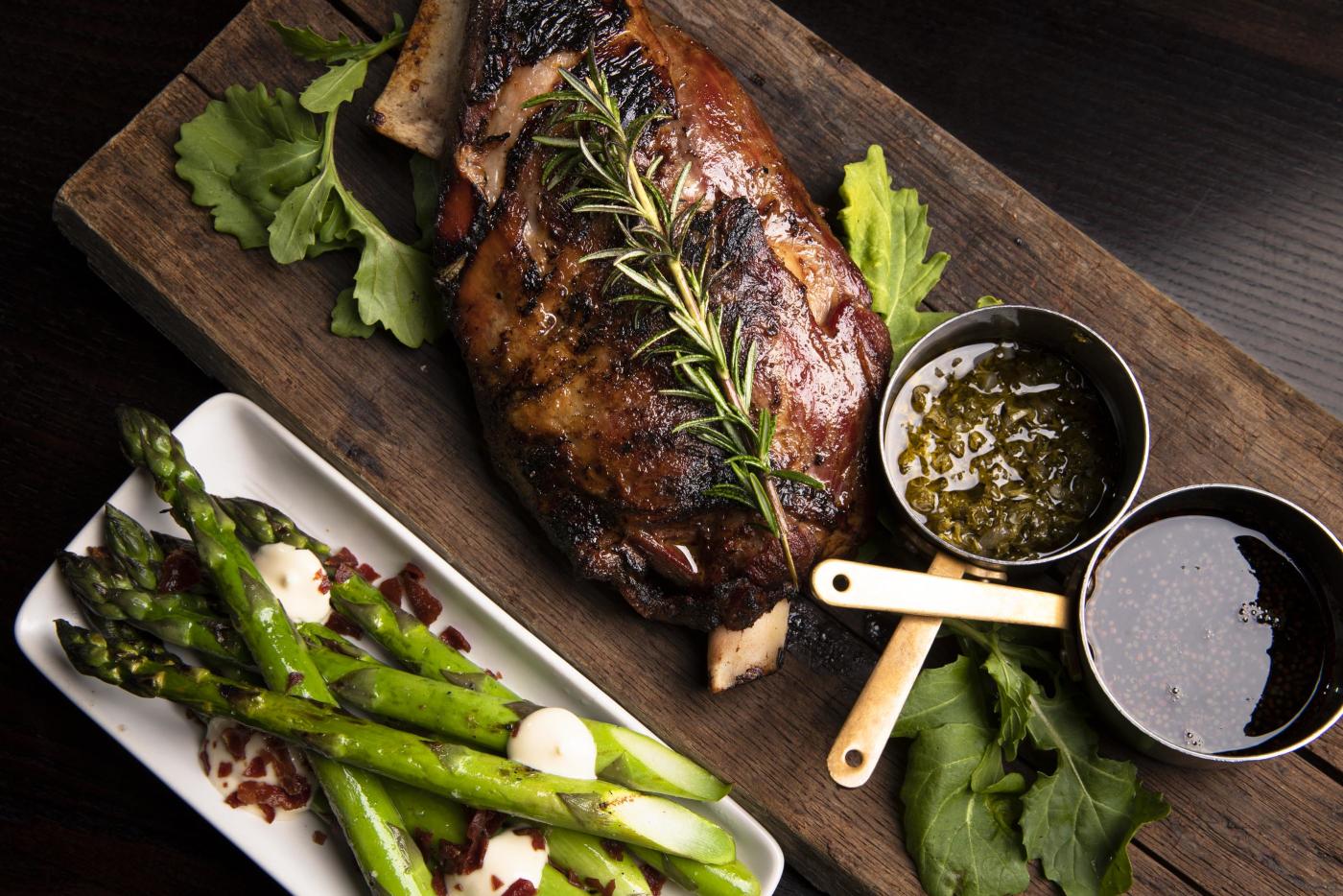 The Grille by Eichardt's
Wakatipu Grill, Kelvin Heights
Wakatipu Grill is located in Kawarau Village, Kelvin Heights and looks over towards Frankton Beach and Frankton Marina.
Sit on the outdoor terrace and enjoy lake views, in winter the outdoor fire pit is perfect to sit next to and enjoy a glass of local pinot noir.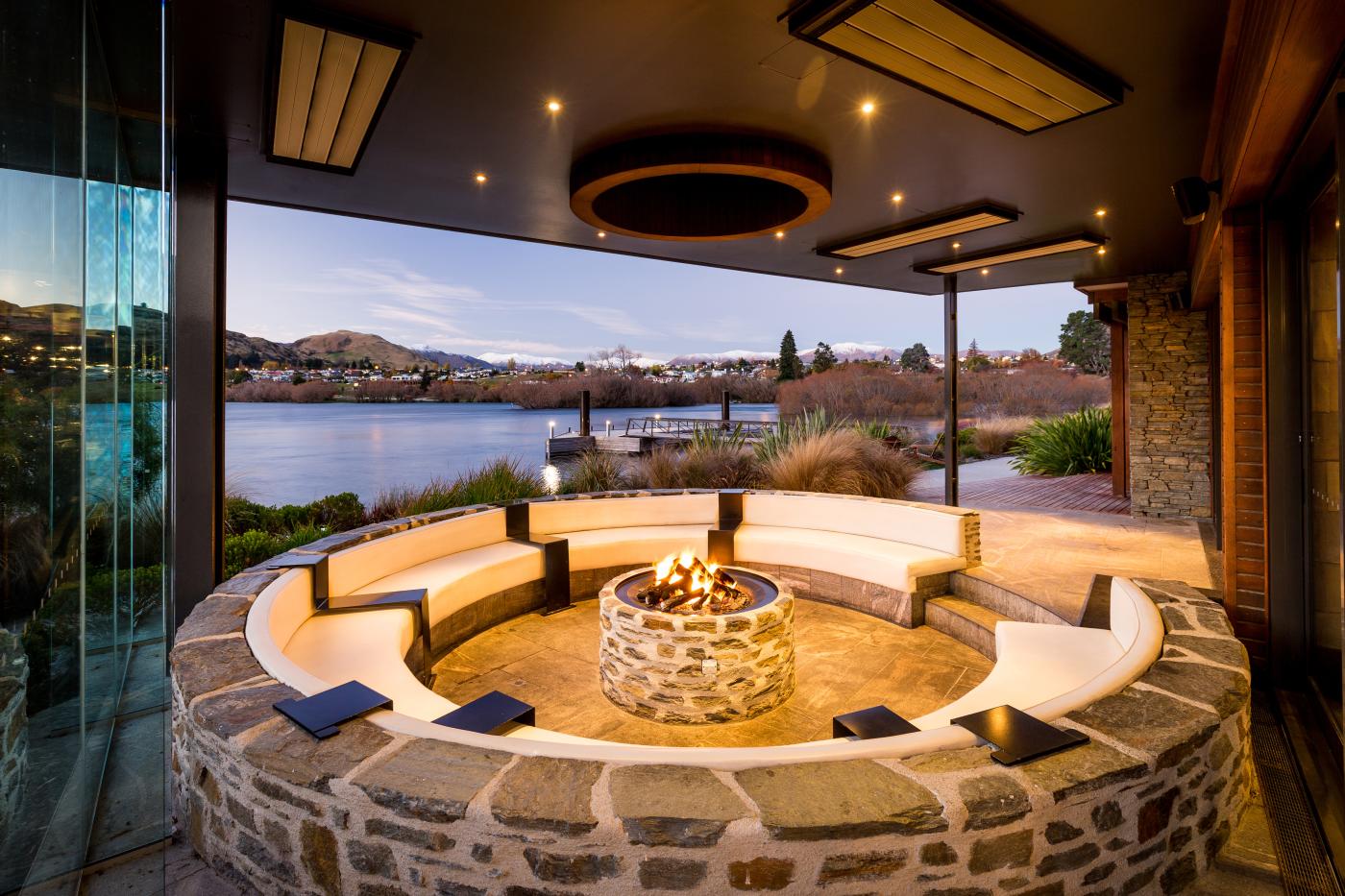 Wakatipu Grill's Pinot Pit 
True South Dining Room, Frankton
True South Dining Room at The Rees Hotel in Queenstown is a sophisticated dining experience. The menu is designed around local produce and changes monthly to feature the best seasonal produce. 
The restaurant looks out over Lake Whakatipu towards The Remarkables mountain range and the Frankton Arm. Foodies will love their Culinary Series dinner events.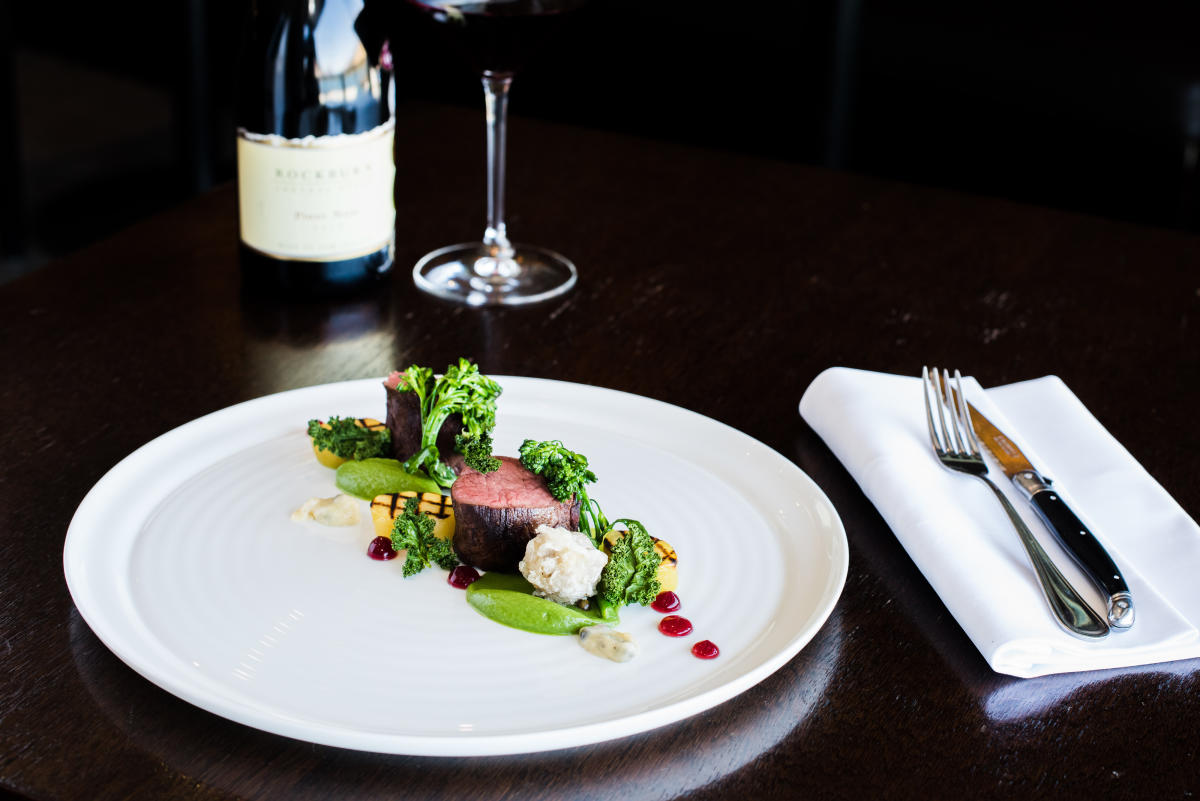 True South Dining Room 
Botswana Butchery, Queenstown waterfront
Located in Queenstown's historic Archer's Cottage with lake views and roaring log fires inside and out, Botswana's ambiance is warm and welcoming year-round. 
Botswana Butchery is open for lunch and dinner daily. The lunch menu consists of light and easy through to full three course lunch options and dinner is all about premium meat and seafood paired with tasty sides and sauces to compliment. 

Botswana Butchery
Progressive Dinner Tour - Alpine Wine Tours 
Experience some of Queenstown's most iconic settings as Alpine Wine Tours take you on a social night out to meet new friends with amazing local wine, craft beers and stunning food.
Enjoy three different restaurants in three different Queenstown locations before ending your night with a nightcap at a local bar. 

Eichardt's Bar - Dessert