If you dress for the weather, there's nothing to stop you ticking off all your Queenstown bucket list activities.
Most Queenstown adventures are available year round and in any season – so long as you're prepared to get a little wet at times! From adrenaline thrills to indoor fun, Queenstown has no shortage of things to do when it's raining. So, break out your waterproofs and check out our top recommendations for rainy day activities in Queenstown.
1. Bungy jump at Kawarau Bridge
Have you even been to Queenstown if you haven't experienced one of the adrenaline adventures that put this destination on the map?
At Kawarau Bridge the AJ Hackett bungy crew will rope you up and encourage you to take the 43 metre plunge to wet your head in the river far below. Afterwards, celebrate your leap of faith with a drink indoors overlooking Kawarau Gorge, sensational in all weather.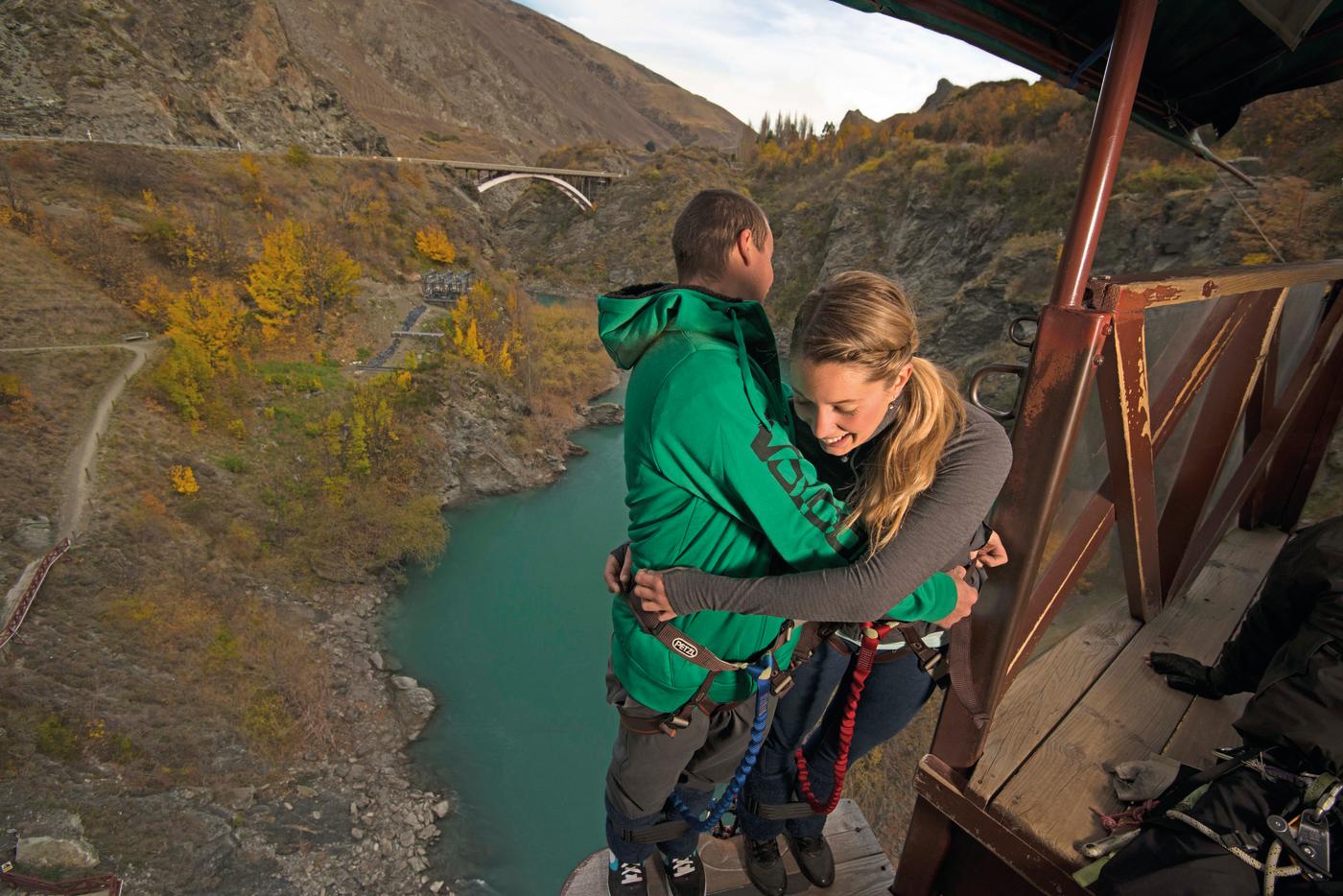 Bungy jumping at Kawarau Bridge Bungy
2. Feel the wind through your hair on a jetboat ride
A jet boat tour is a fun-filled thrill for a rainy day. Whether rain or shine, jetboating always involves gleeful wet faces, so embrace the pace, rug up warm, and enjoy the combo of white-knuckle speed and untamed wilderness. Speed through the narrow canyon of the Shotover gorge with Shotover Jet, power through the waters of Lake Whakatipu with Queenstown's original jetboat operation KJet, explore untouched landscapes of the Dart River Valley on the Dart River Wilderness Jet, or blow off the cobwebs on the sprint jetboats at Oxbow Adventure Co where you reach speeds of 100km/hour in just 2.5 seconds – we challenge you not to scream!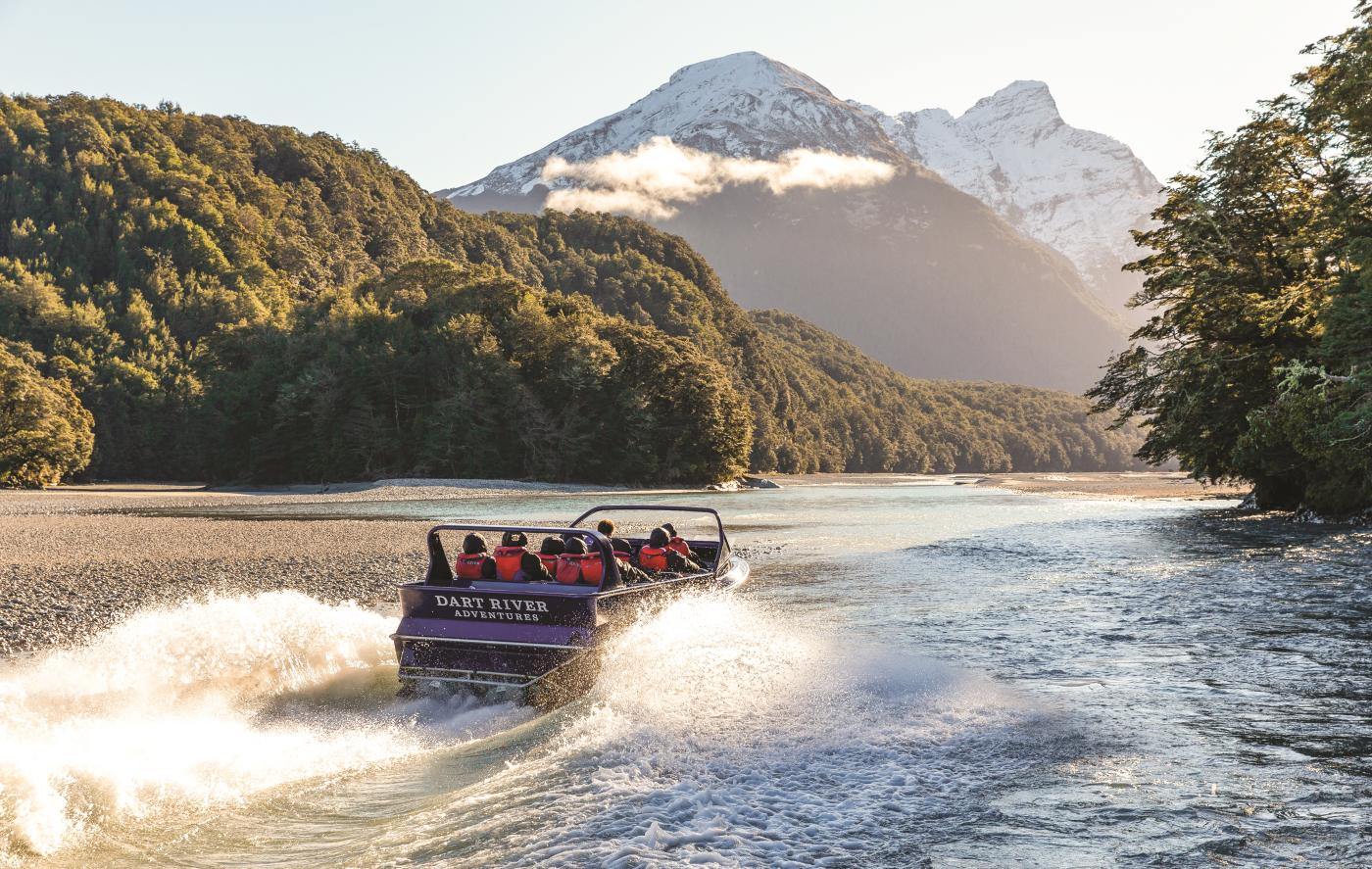 Dart River Wilderness Jet, Glenorchy
3. Go off road
Whether you're into exploring Lord of the Rings locations, one of the world's most dramatic and dangerous alpine roads in Skippers Canyon, or historic gold towns, an off-road tour with Nomad Safaris or Off-Road Adventures won't disappoint! For breath-taking scenery, knowledgeable guides, and great New Zealand hospitality experience one of Queenstown's great off-roading tours.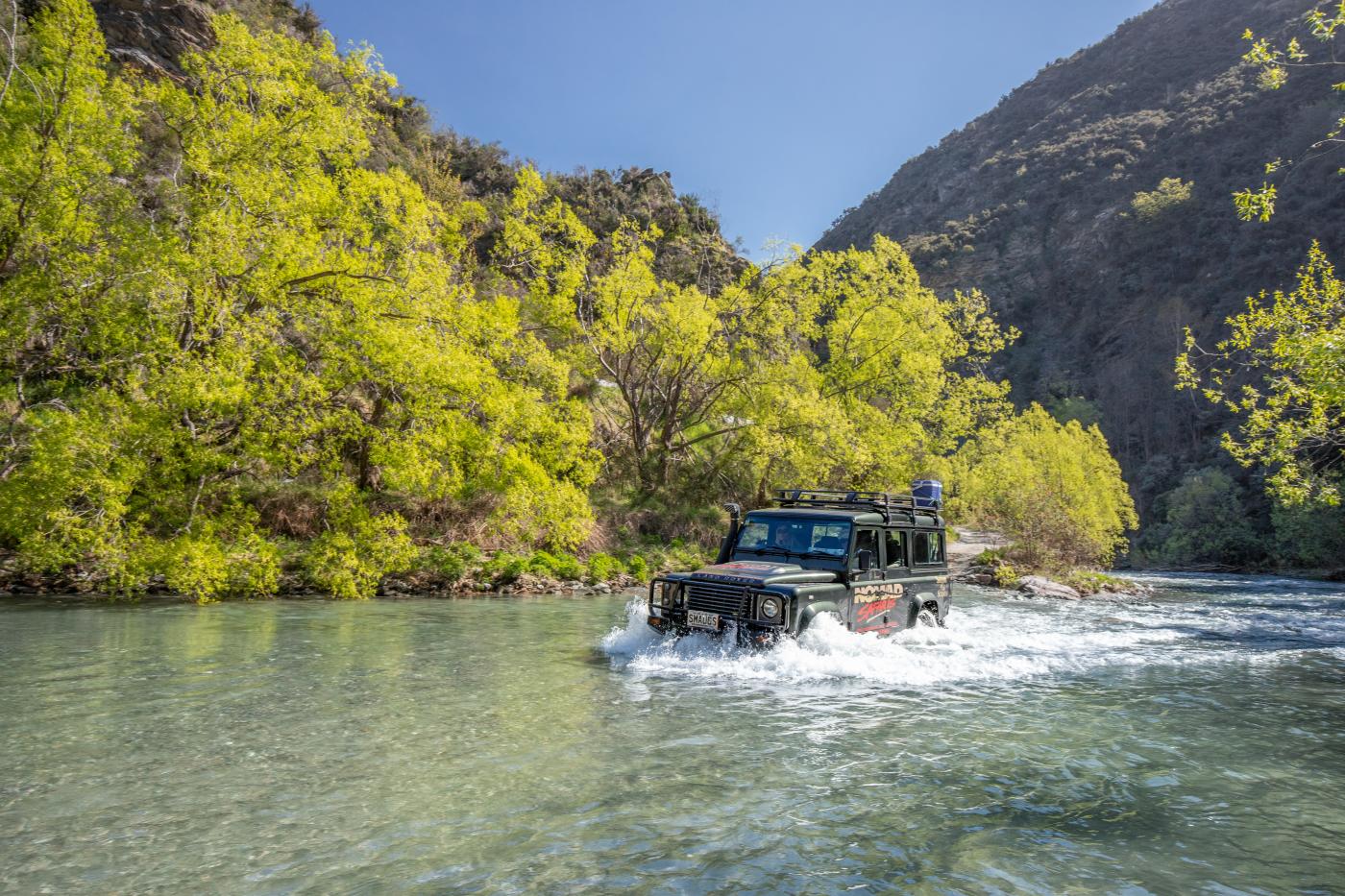 Nomad Safaris
4. Experience whitewater rafting 
Get soaked on a whitewater rafting adventure on the Kawarau or Shotover River and experience thrilling grade 3-5 whitewater rapids in one of the most scenic environments in the world!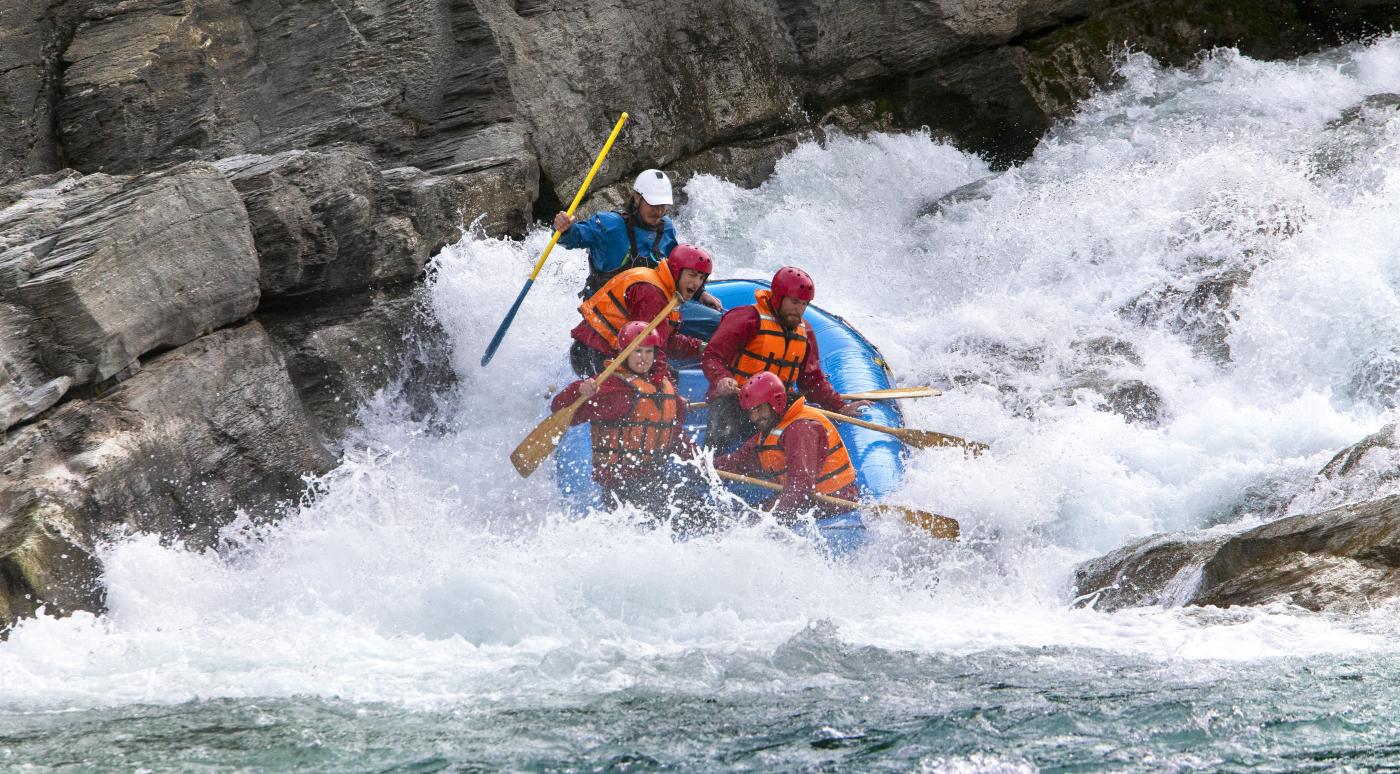 Whitewater rafting on the Kawarau River 
5. Zipline through an alpine forest 
Ziptrek Eco Tours operate in rain, sun or snow all year-round. Their ziplines zoom through the forest on the slopes of Bob's Peak above Queenstown, and the trees provide shelter (although you'll need your wet weather gear). Ziptrek combines fast, furious fun with entertaining storytelling. Or make a day of it and head to Glenorchy to experience one of New Zealand's most beautiful ziplines. The Paradise Ziplines experience is an 8-line zipline course through the pristine native forest of the Oxburn stream valley with stunning views out to Mt Aspiring National Park and Paradise.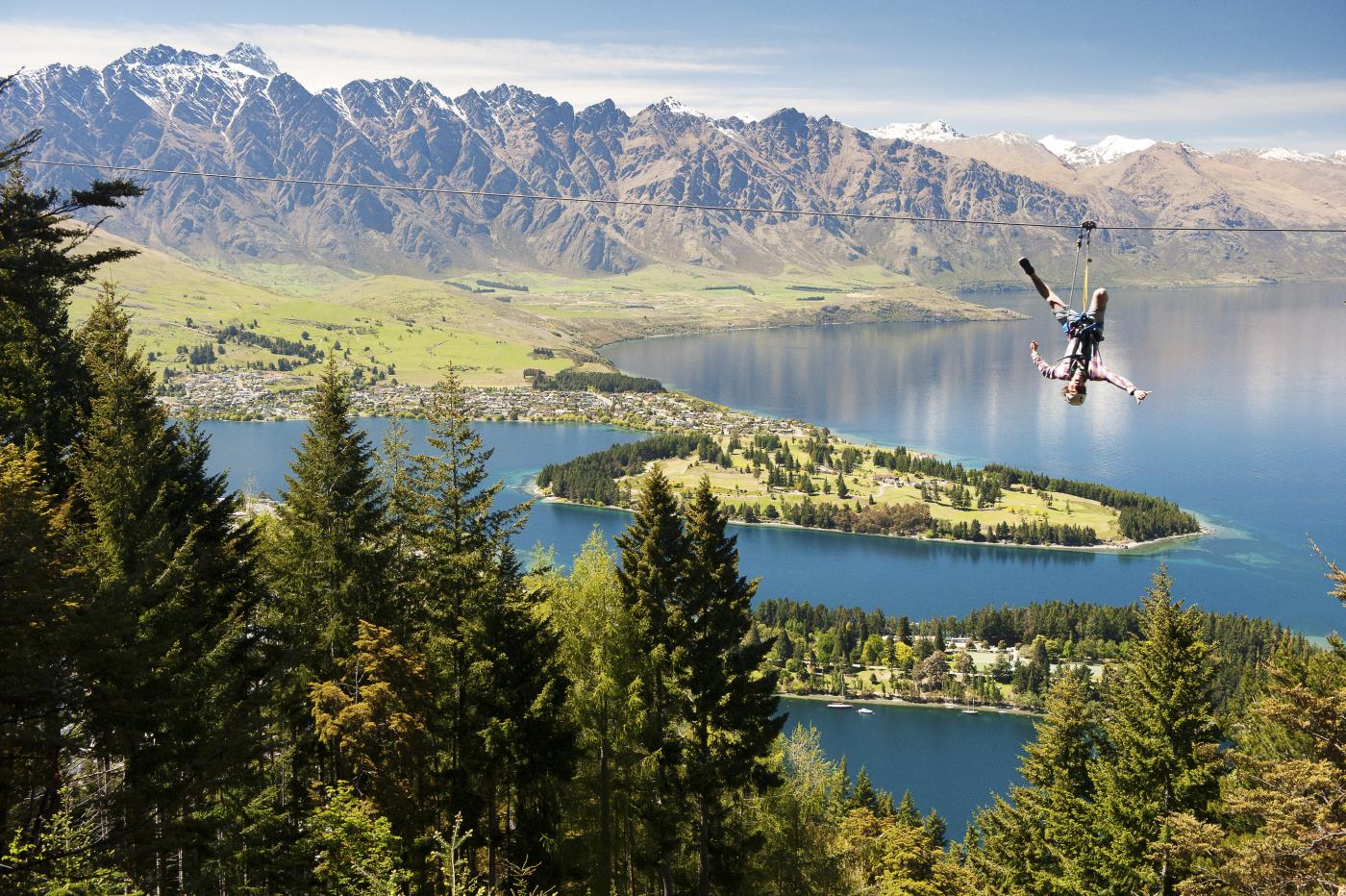 Ziplining with Ziptrek Eco Tours
6. Quad biking and dirt buggies
Don't be afraid to get muddy! Even more fun in wet conditions, quad biking's a great way to explore the surrounding landscapes and have a hoot while you're doing it. Explore forest trails, rocky gorges, creek crossings and historic gold mining sites with some of New Zealand's best off-road riding.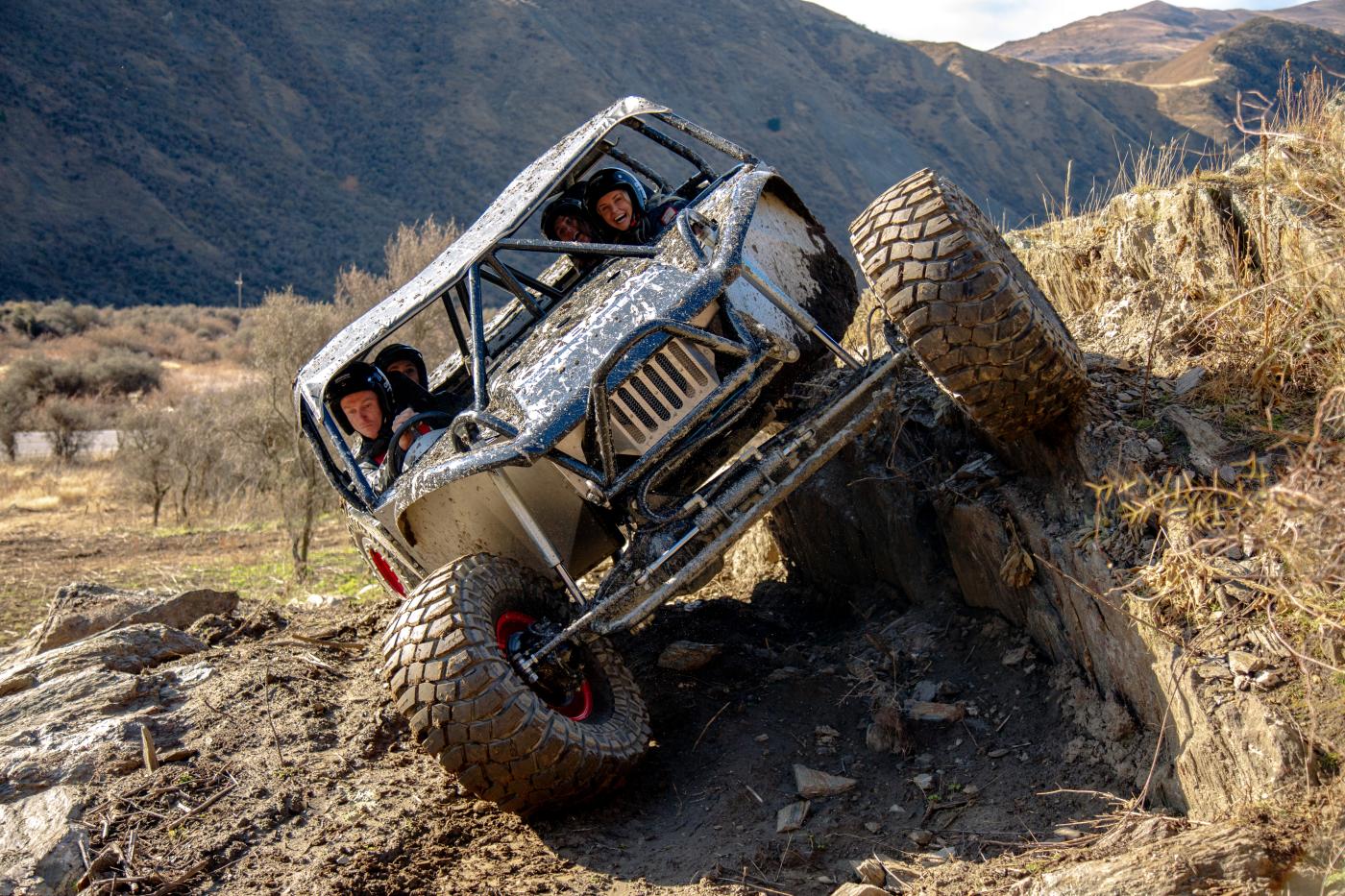 Ultimate off-roader with Oxbow
7. Brave the World's #1 Canyon Swing
Leap off a 109m high platform on the edge of a cliff face, freefalling for 60metres before a smooth transition into a swing, soaring above the river below. When your knees are trembling with fear, you'll hardly notice a little rain. Shotover Canyon Swing is ridiculously scary but seriously fun.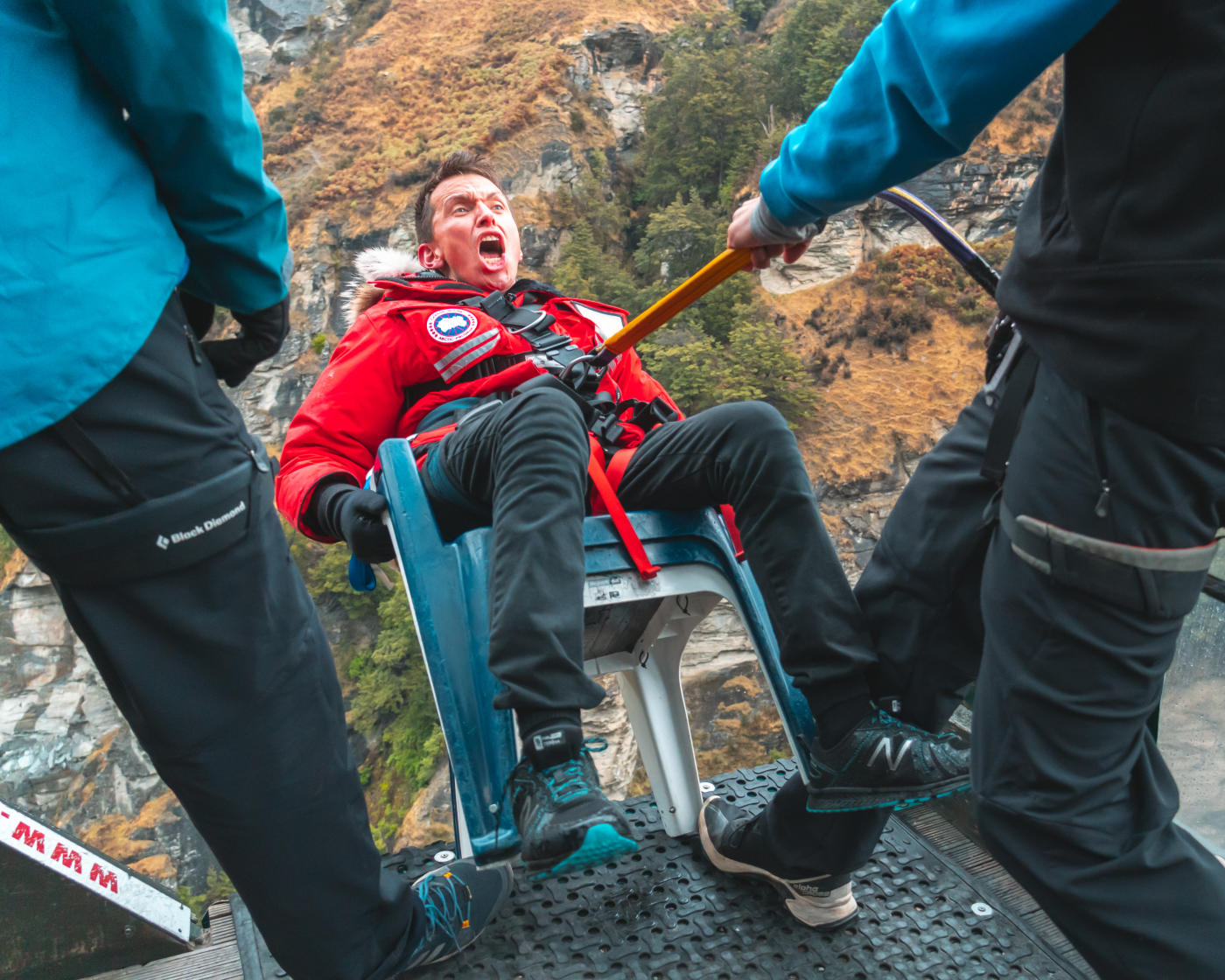 Shotover Canyon Swing
8. Get high with IFLY
If you've ever wanted to know what it feels like to fly, now's your chance. iFLY's indoor adrenaline adventure creates a wall-to-wall cushion of air that floats you up. Lean into the airflow and you're flying like a bird.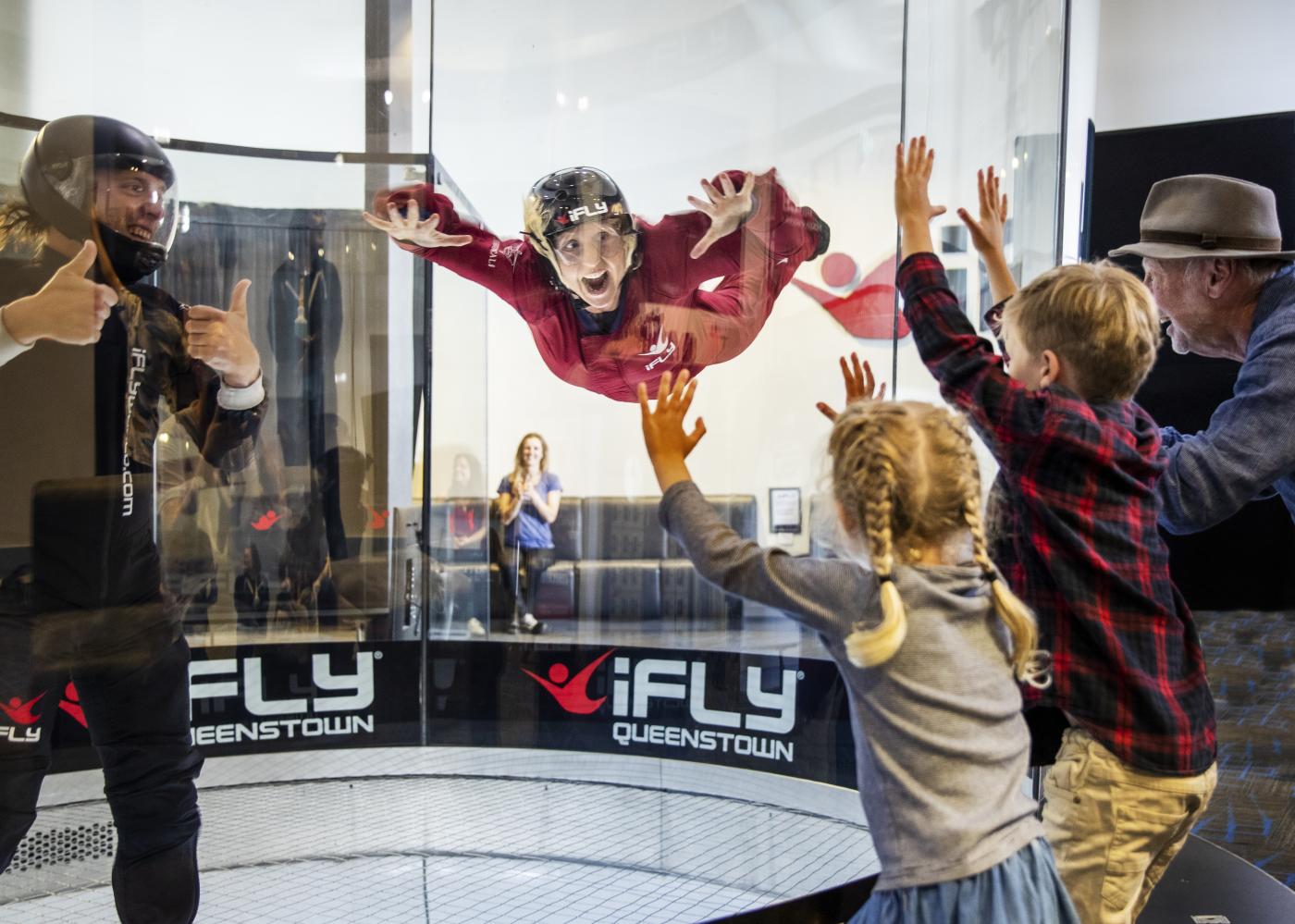 Flying with iFly, Queenstown
9. Feel the fear at Queenstown's haunted house
There's nothing like shaking with terror to warm you up on a chilly day. Experience New Zealand's scariest haunted house for yourself. The Fear Factory takes you into a real life horror movie through the dark hallways of the Lockhart Hotel. Genuinely terrifying.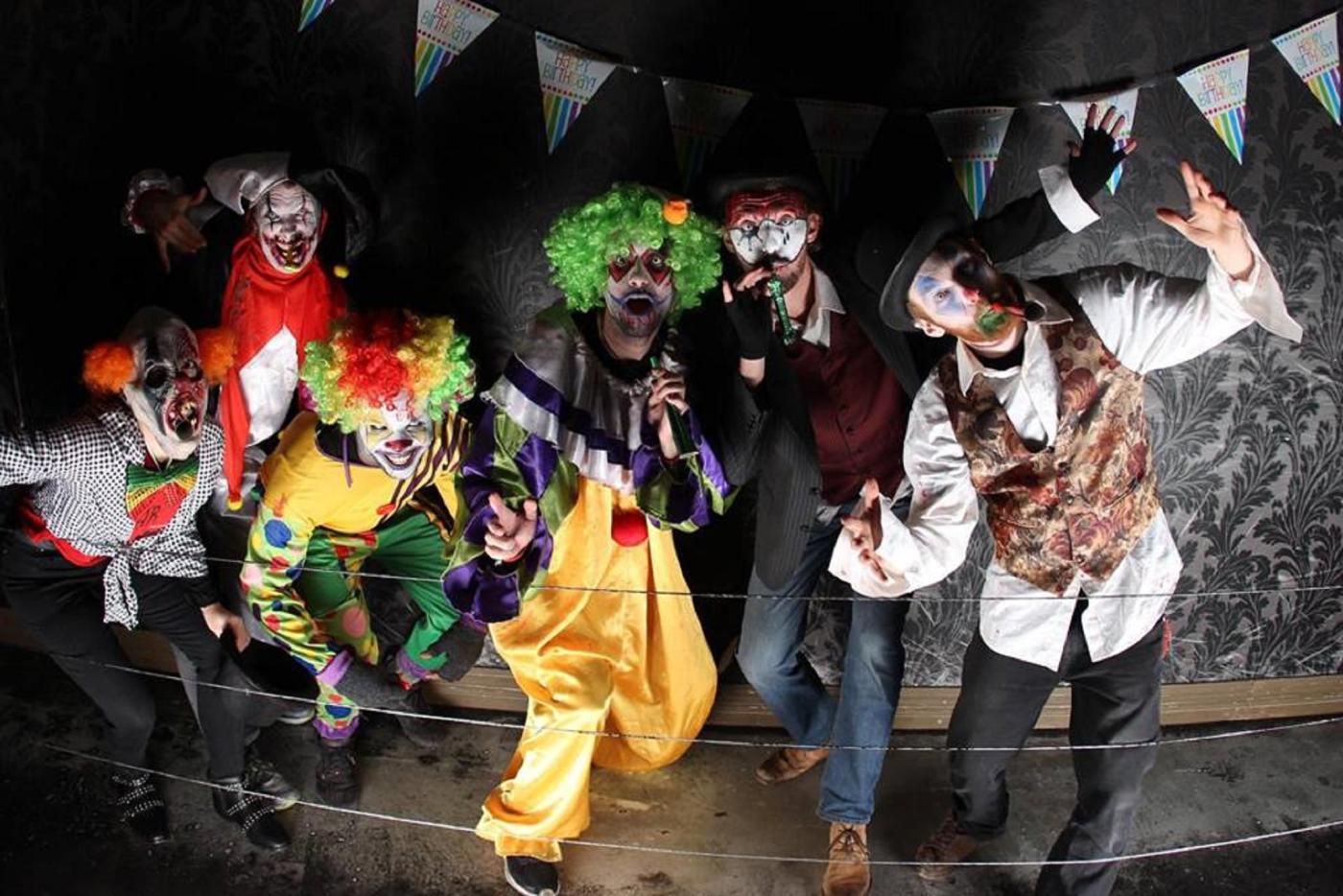 Fear Factory Halloween clowns
10. Take to the indoor racecourse 
Fancy yourself as a bit of a Formula One racing ace? Grab a couple of mates and head to the indoor go-karting racetrack. Hit speeds of up to 40km on a 293 metre track which features a raised bridge and tunnel. But be warned, it can get pretty competitive.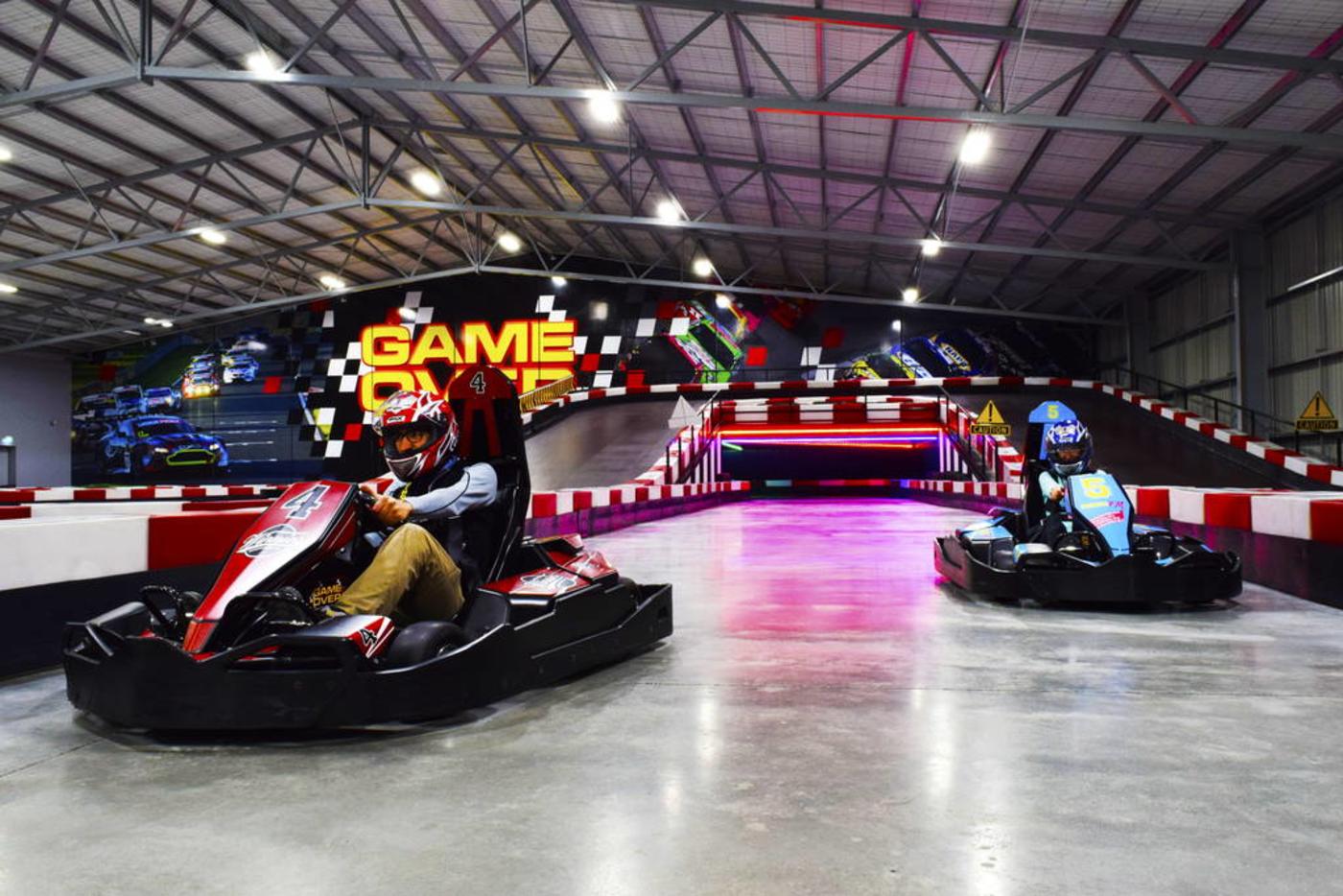 Karting at Game Over