Get ski fit
It is important to prepare physically for skiing as you will be engaging muscles rarely used in day-to-day life, especially if you're a desk worker. Your key focus should be on thighs and core. Strong legs and a strong core are going to help you on the mountain. To push yourself beyond your regular comfort zone we suggest getting your sweat on pre-winter.
A mixture of Pilates, squats and resistance training helps enhance your strength, flexibility, and coordination. Swimming in a lap pool increases stamina and endurance, engaging all your muscles at once. Perfect transferrable skills for up the hill.
Looking after your muscles throughout the season is important and physiotherapy sessions and massage are available throughout the season to tend to any aches and pains.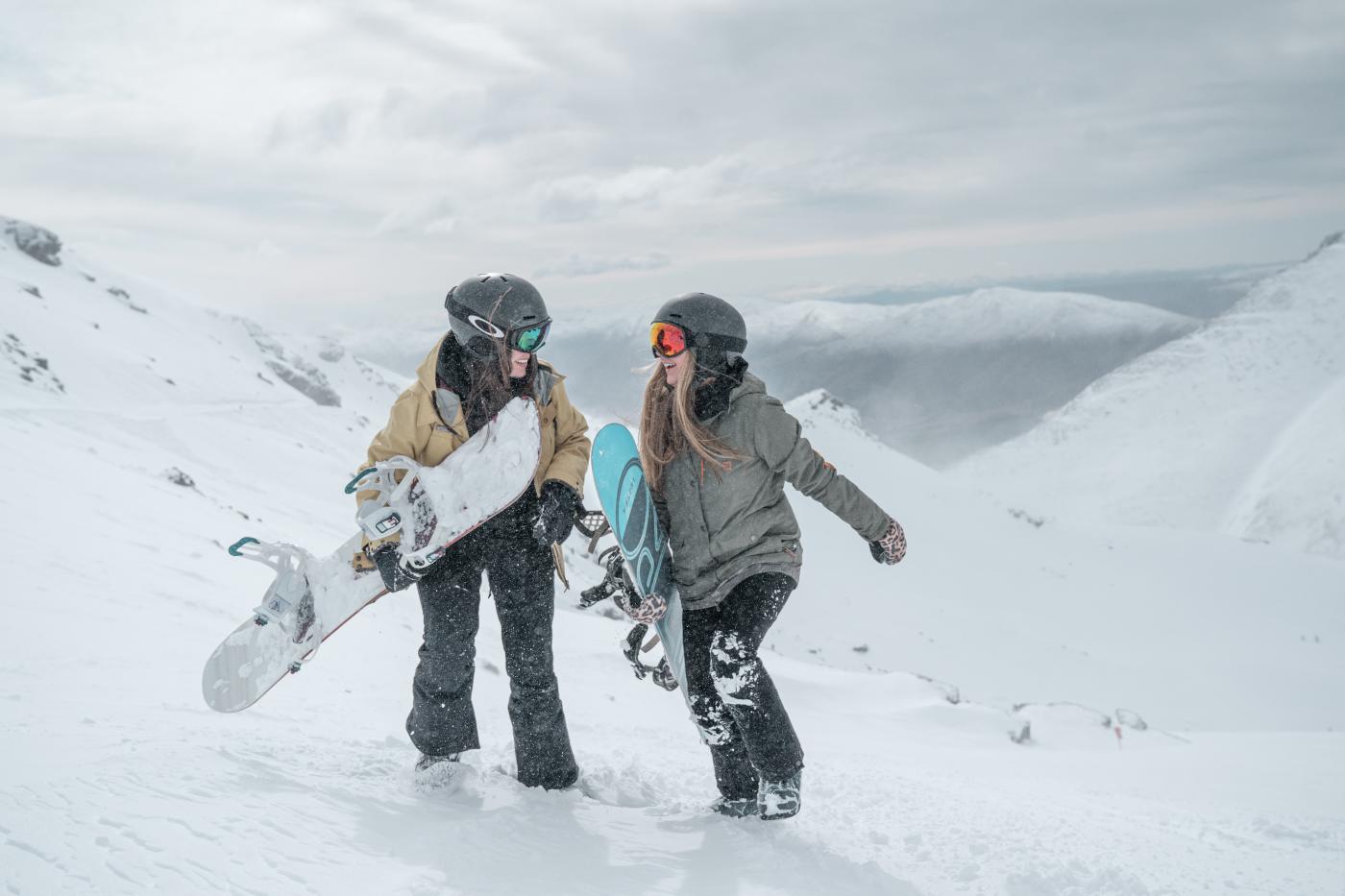 The Remarkables Ski Area
All the gear… and idea
One of the fun things about a ski trip is upgrading your ski gear and what better place to do that than in Queenstown? Queenstown has everything from ski shops and rentals to ski concierge services that will fit gear for you in the comfort of your hotel room.
Queenstown's town centre has a great selection of winter sports stores with everything from Kathmandu, Macpac and Icebreaker stores, with the newest outerwear, to Outside Sports, ALTA, NZSHRED, Browns Ski Shop and Small Planet which have all the new season skis, boards and accessories. Shopping centres in Frankton including Five Mile, Queenstown Central and Remarkables Park also house a great range of ski shops. 
If you already have all your own gear, there are plenty of ski shops in Queenstown who will wax and tune your skis and make sure they're in tip top shape for the slopes.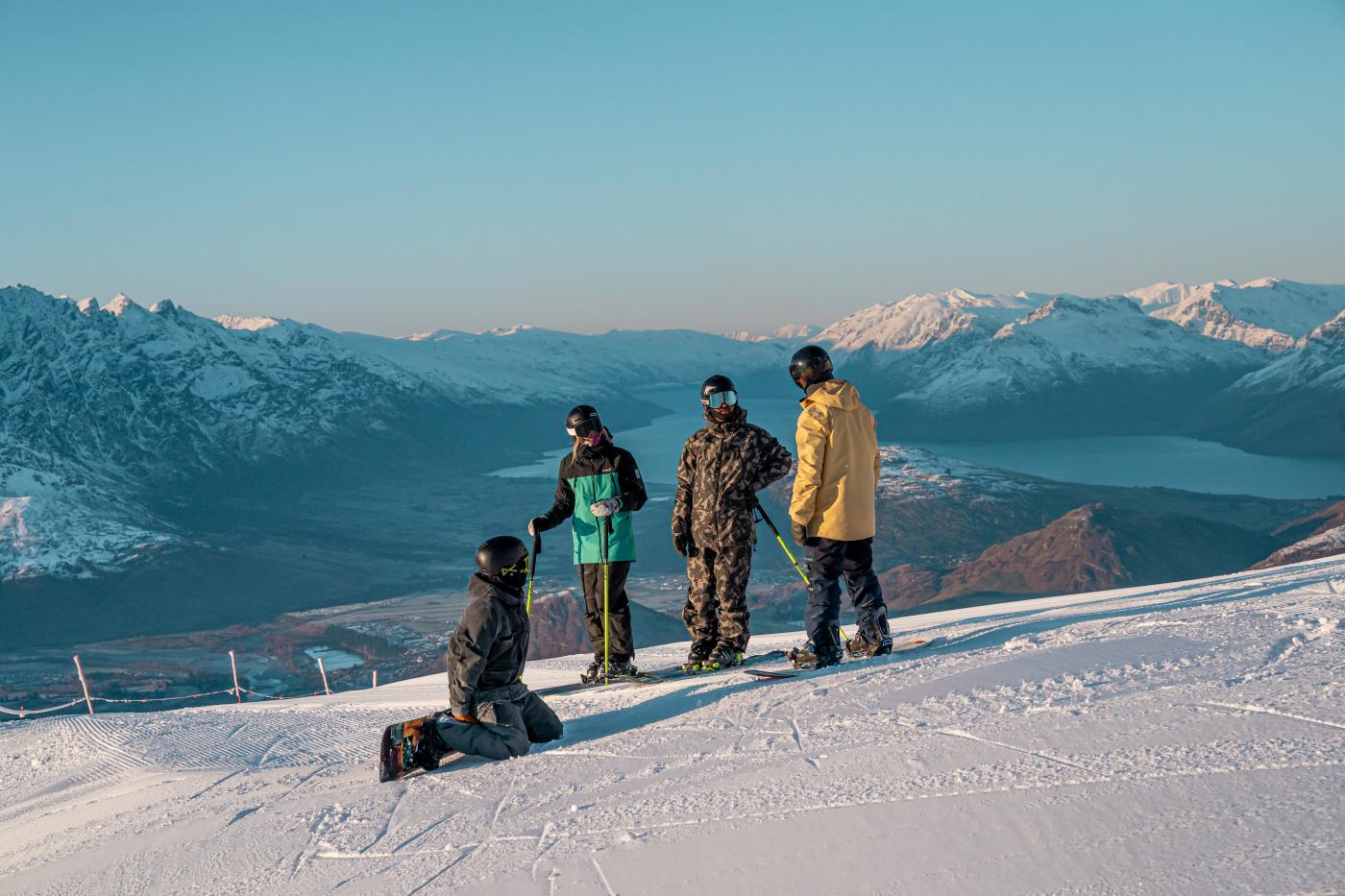 First tracks at Coronet Peak
Time to meet your mountains
So, you've sorted your gear and you are trained for the slopes. Now it's time to check out the mountains in more detail. Queenstown's four ski fields each offer group and private lessons catered to all levels of skier which is perfect if you are keen to up your skills. 
Coronet Peak
Coronet Peak is Queenstown's most easily accessible ski field located an easy 20 minute drive from the town centre. Coronet Peak boasts 280 hectares of skiable terrain and has extensive snowmaking facilities which helps ensure conditions are consistent. This is the mountain if you want to spend long days perfecting your skills with First Tracks from 8-9am and Night Skiing until 9pm on Wednesday, Friday and select Saturday nights (subject to conditions).
Blue runs to try:
M1 is one of the most scenic blue runs in Queenstown. Perfect your turns and split off from the M1 and take the Gentle Annie to link up with the Big Easy.
Greengates hugs the left-hand side of the mountain with Sarah Sue taking you wider for an epic run and even better views over the Southern Alps.
T-Bar and blue run Easy Rider are also great options. Try your hand at a T-bar lift and follow Easy Rider to link back to the M1 through Rocky Return.
​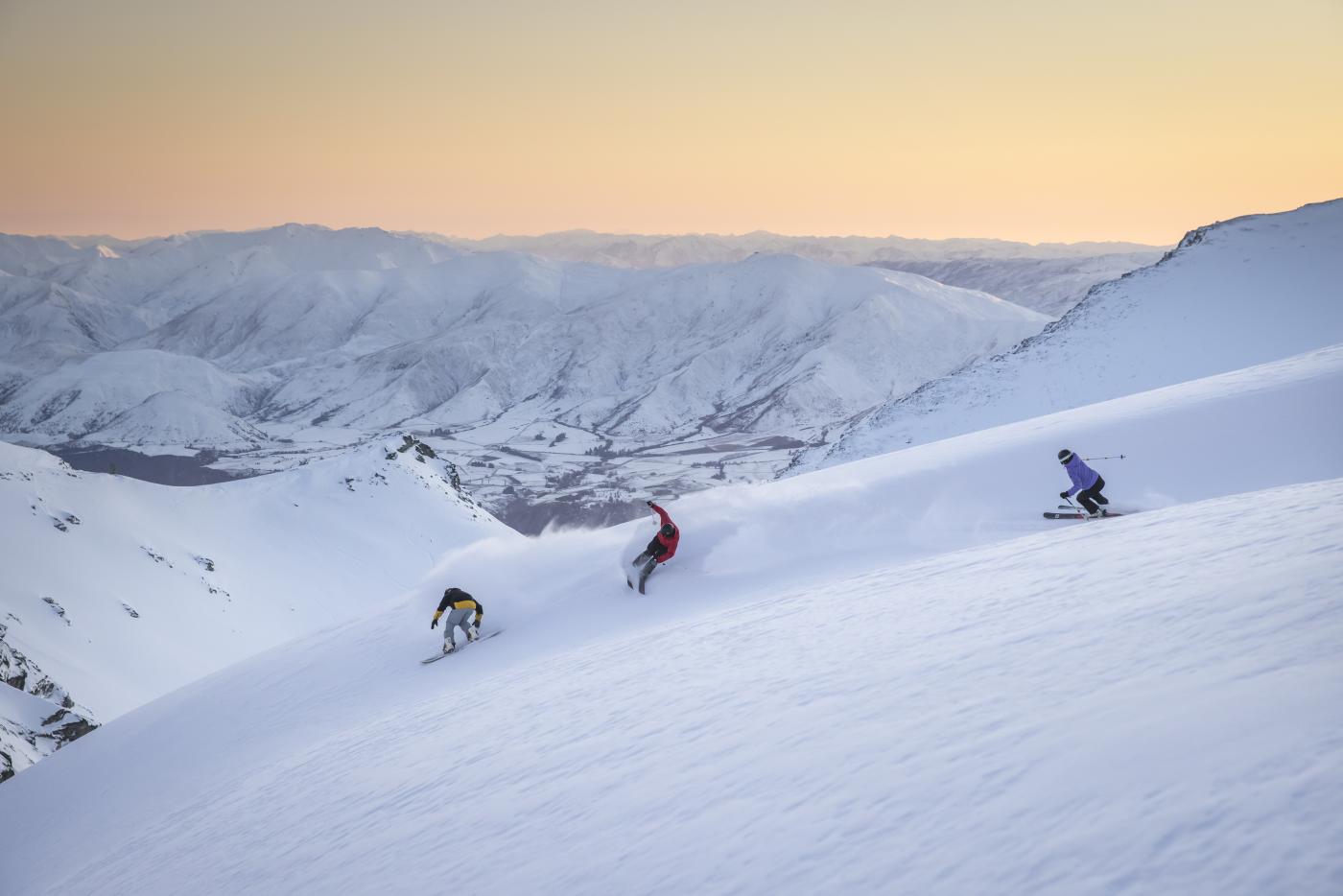 The Remarkables Ski Area
The Remarkables
Known for being one of the best mountains for progression, The Remarkables has ski runs and terrain to suit everyone. From gentle wide-open slopes to off-piste and epic park facilities, this mountain to perfect your skills. 
Blue runs to try:
TNT will lead you down into the Cross Fall and if you fancy a little side trip, ski on over to Gotham City - all accessed via the Sugar Bowl Express chair lift.
Calypso is another great track for intermediate skiers, located off the Shadow Basin Chairlift.
Curvy Trail splits through the middle of the mountain with two blue runs heading in opposite directions, they will lead you back to the base building.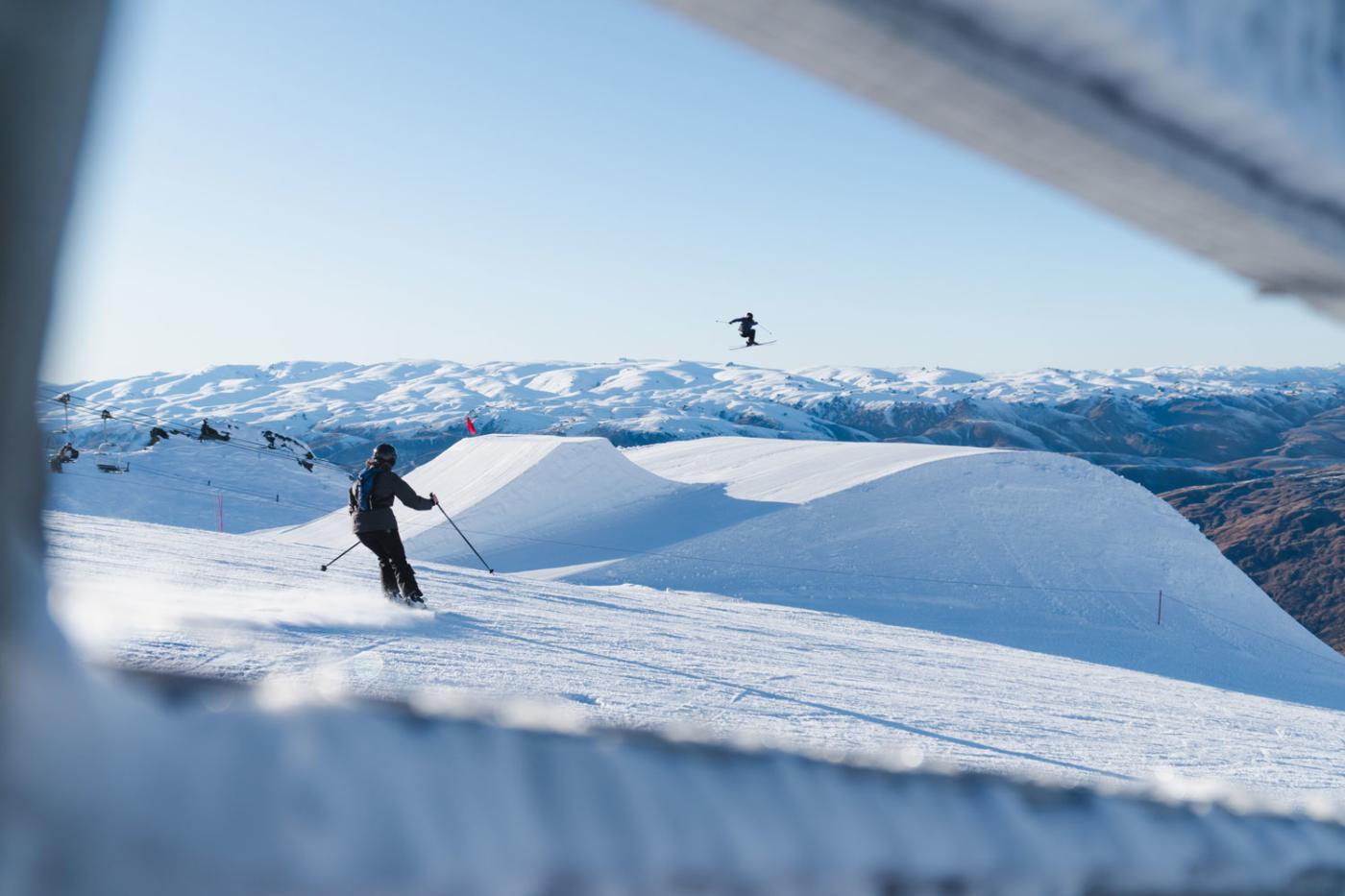 Cardrona Alpine Resort
Cardrona Alpine Resort
Renowned for wide, open slopes and home to some of the best learner facilities, the extensive terrain at Cardrona Alpine Resort will have you lapping up the fun all day long. Its newest lift, Willows Quad opens up 65 hectares of skiable terrain – this means you have access to a whole new mountain face to hoon on down. 
Blue runs to try:
Racecourse and Upper Gold Rush off the McDougall's Chondola gives you access to the rest of the mountain.
Shaun's Way or the Arcadia Basin lead down to Captain's Express where you can explore one of the most scenic parts of the Cardona Resort.
Did you know you can park in the Valley View car park and take the blue run Gold Rush right back to the boot of your car?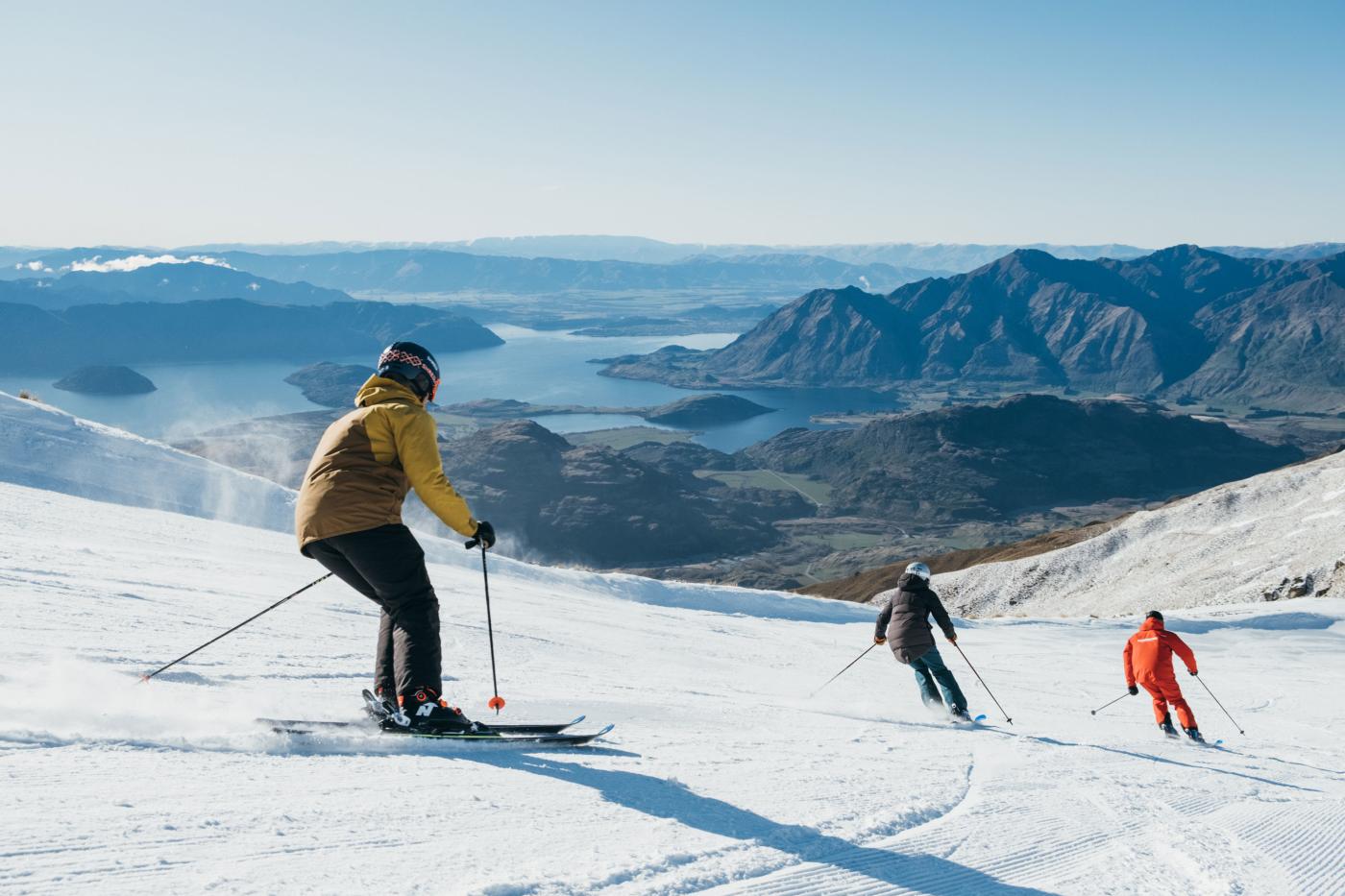 Treble Cone
Treble Cone
A 90 minute drive from Queenstown, you will find the largest ski area on the South Island. Known for its long ski runs and outstanding off-piste, Treble Cone is the place to go if you really want to up your game. Treble Cone sits firmly on the list for many intermediate skiers and the unique terrain opens up a whole new pathway to those who want to push their abilities on and off-piste.
Blue runs to try:
Take Upper High Street into High Street which will traverse you across the mountain face. Then, slip down Saddle Track for a great blue run. 
Side Saddle and Saddle Track both lead into Pete's Treat and to the base of Saddle Basin Quad chair lift, forming another fun blue run.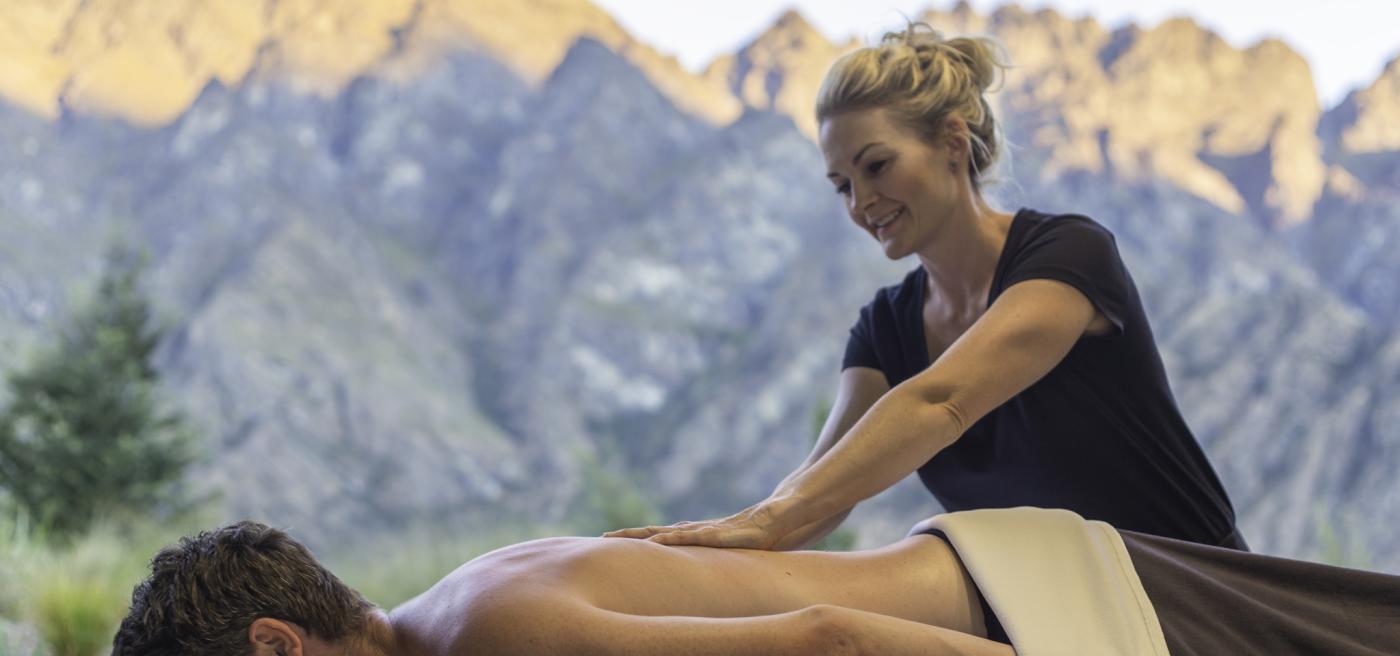 Indulge Mobile Spa
Treat yourself
Ensure you're in tip top shape to get up the mountain day after day with a yoga class at Nadi Wellness Centre, a rejuvenating spa treatment at the Millbrook Resort and Spa or have Indulgent Mobile Spa visit your accommodation for a relaxing massage.
Fuel yourself with a hearty and nutritious meal from a local cafe or restaurant and be sure to unwind after your hard work with a refreshing craft beer, wine or cocktail from a cosy pub or bar.