Moke Lake
Hit the road towards Glenorchy and find Moke Lake, a secluded reserve area surrounded by soaring mountains. Hop on your bike or take a stroll around the lake track for a challenge and sit back after a dip in the lake with a bite to eat in the park.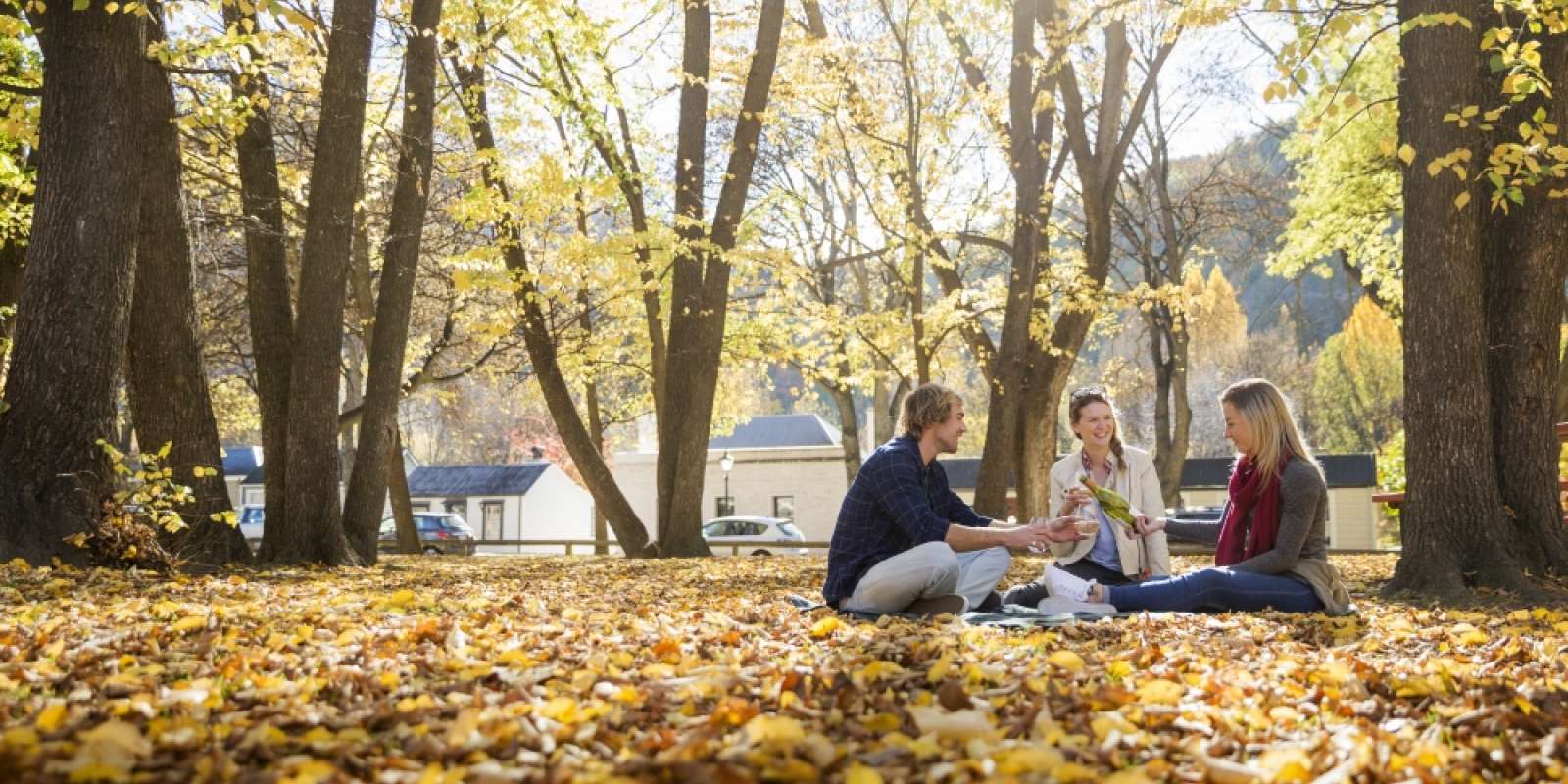 Arrowtown
Named after William Butler, an Irishman who arrived in Arrowtown during the Gold Rush era, Butler's Green is a popular and central spot for locals and visitors alike. The sunny spot with immaculately groomed grass is a great place to enjoy a picnic before shopping at any of Arrowtown's boutique shops
 After checking out the historic Chinese Village, you can take a walk along the Arrow River where there are picnic spots aplenty! Try your hand at gold panning, you never know what you might find.
Halfway down Buckingham Street lies the Buckingham Green, a sunny popular spot for families. Located close to the sweet shop and next to an ice-cream store, you can see why it's a favourite with the kids.
The Library Green is a sheltered area, and home to the popular Pie, Pint and Pinot event during the annual Arrowtown Autumn Festival. Here you can sit amongst the trees in Arrowtown (hint if you go in Autumn you will be surrounded by orange, reds and golds) and are close to cafes with treats to fill your picnic basket.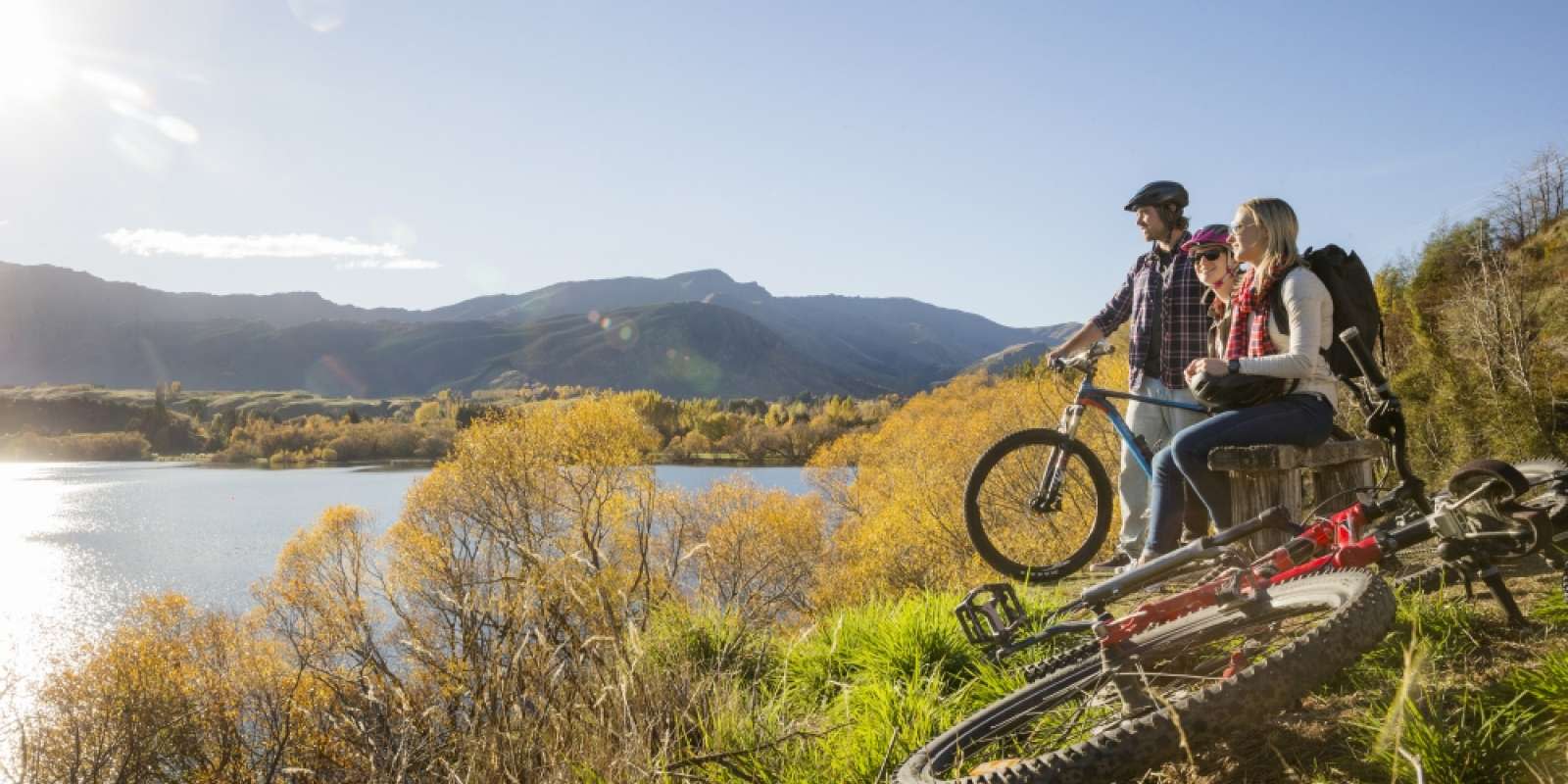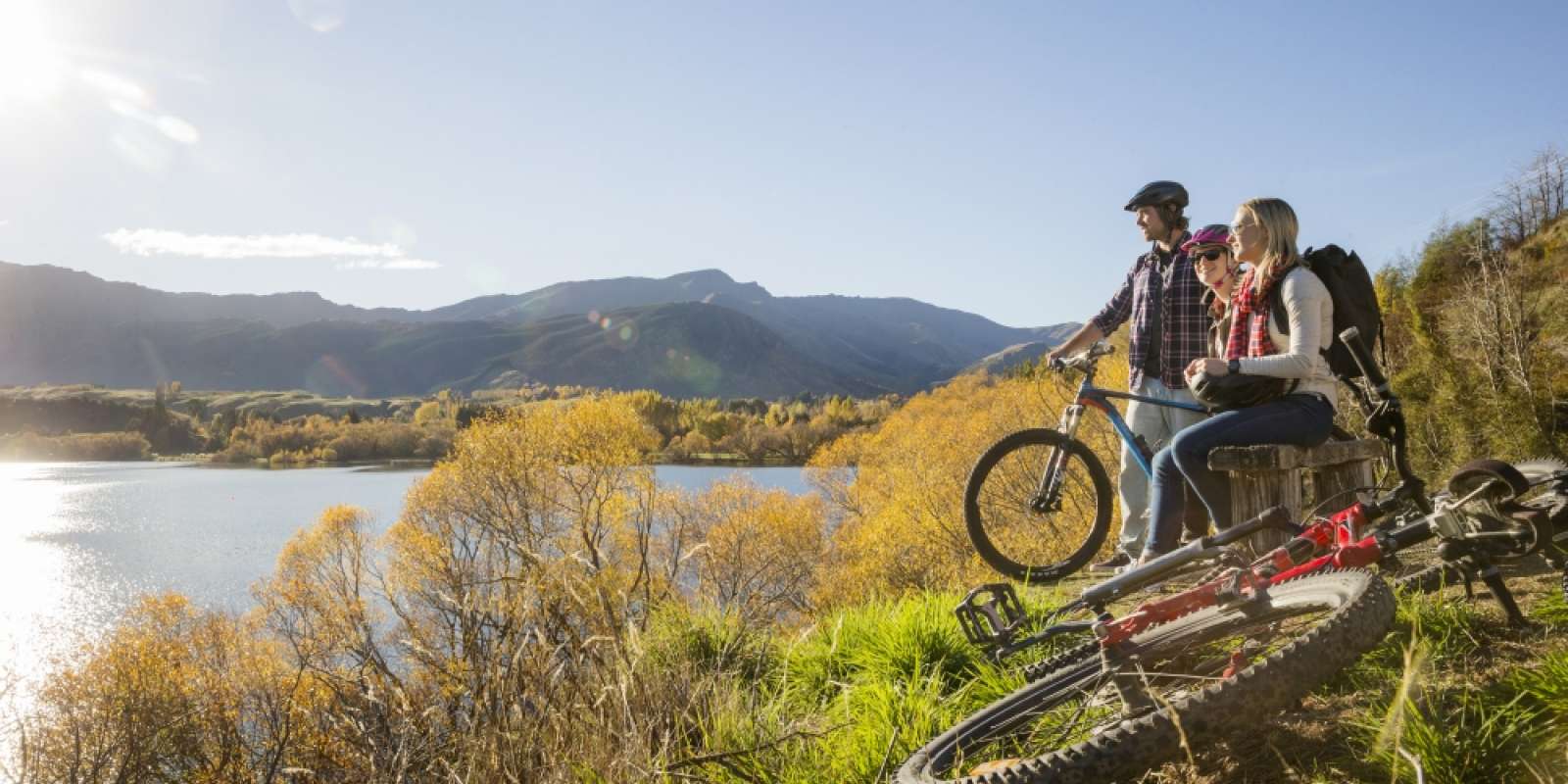 Lake Hayes
The Lake Hayes reserve, accessed from SH 6 off Arrowtown-Lake Hayes Road, is a secluded spot where you can sit on the lake's edge, bring your kayak or paddle board, or include a cycle or stroll around the Lake Hayes loop after lunch. Turn left off the Lake Hayes-Arrowtown Road and head down to the popular reserve at the top of Lake Hayes, for prime lake and mountain views.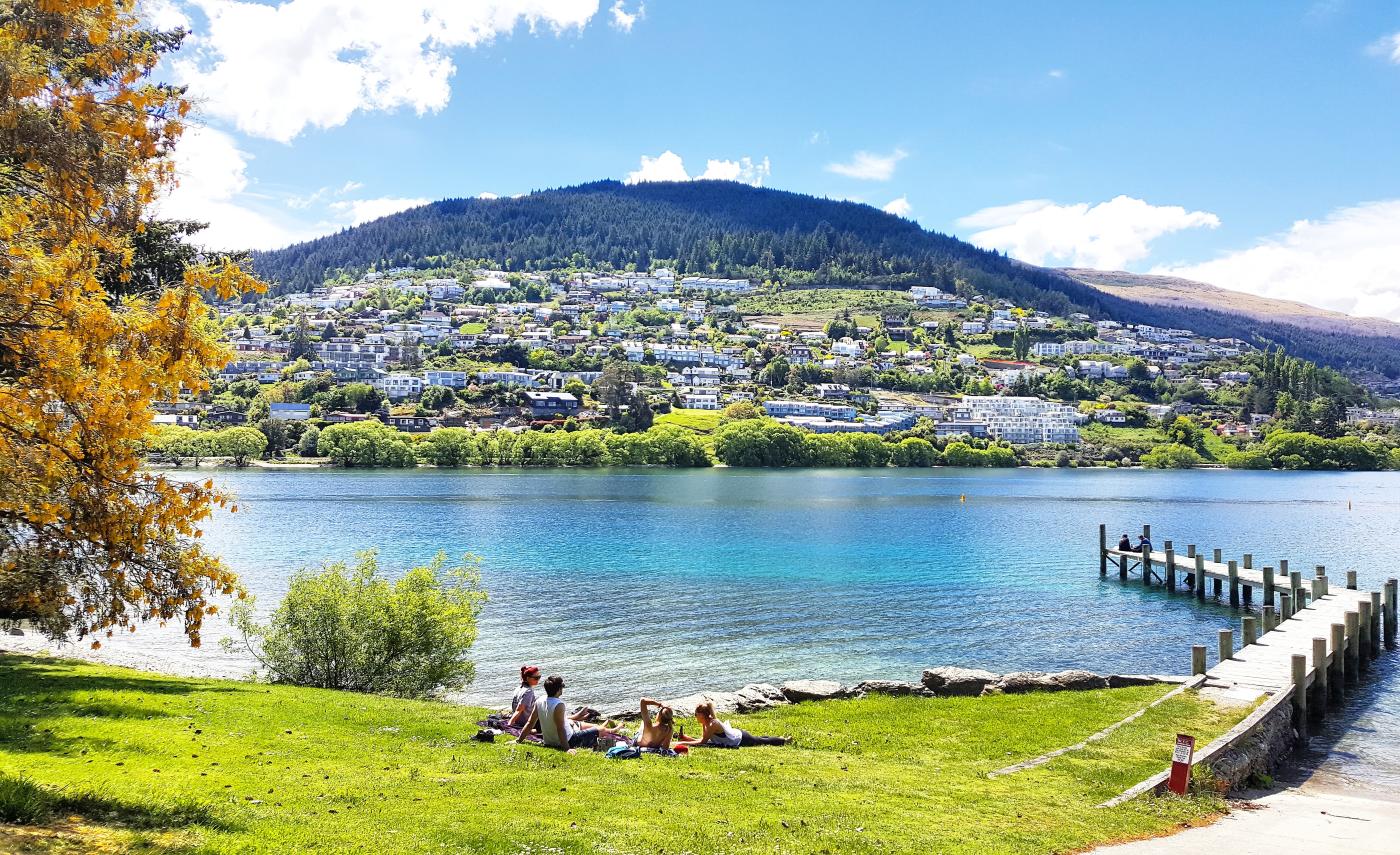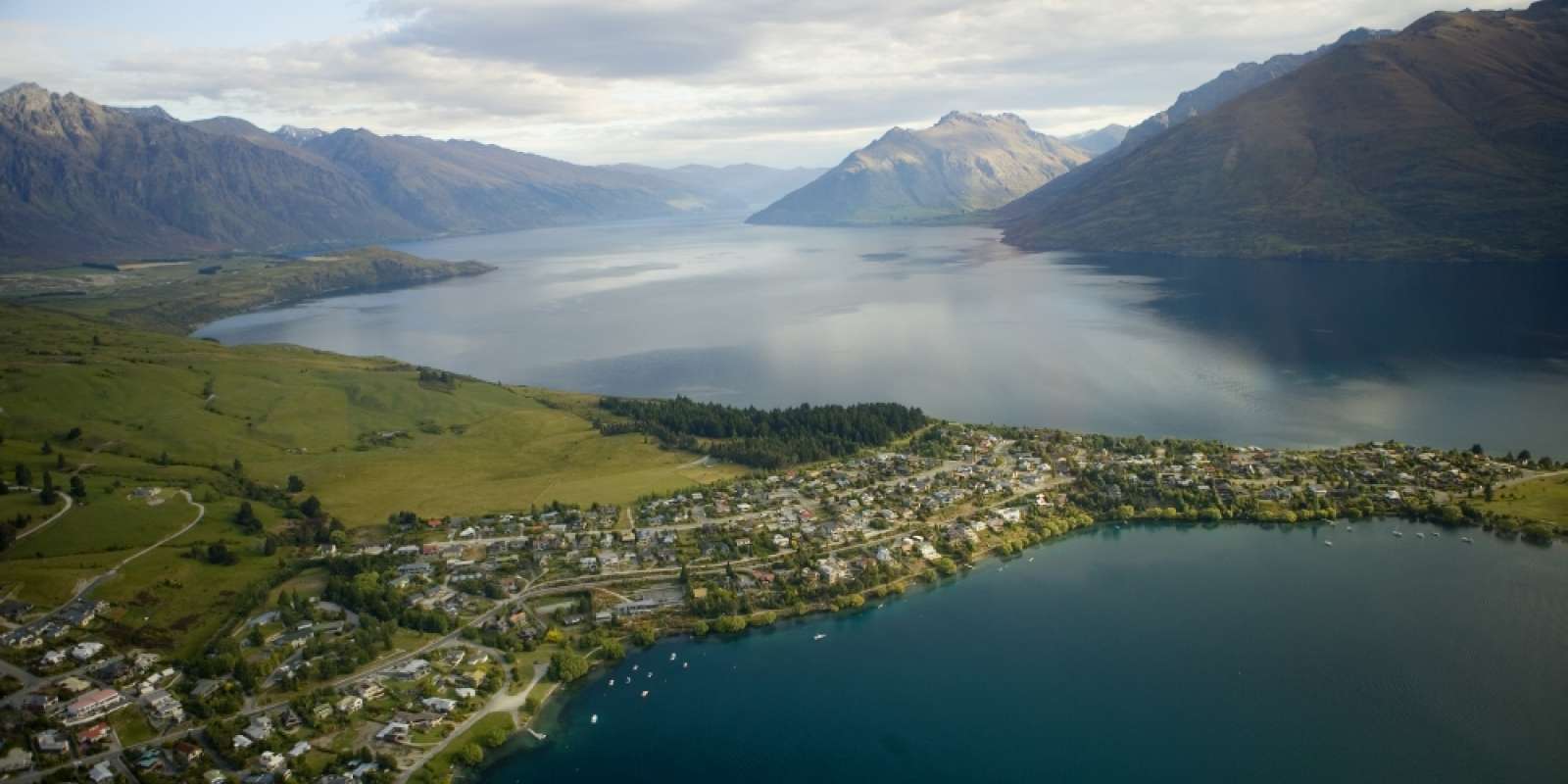 Kelvin Heights
A 20 minute trip to Kelvin Heights (via Frankton) is well worth the drive around the other side of Lake Wakatipu's Frankton arm. You're rewarded with views overlooking the lake and the awesome Remarkables mountain range. If you follow the signs towards the golf course, there are picnic tables situated on the lake front.