Wine, dine and unwind
Autumn is the time to experience this beautiful region at a slower pace. It is the time to indulge all senses in the colours and flavours of the season, exploring the award-winning restaurants and wineries on Queenstown's doorstep or relaxing at a yoga retreat while overlooking the beautiful Lake Whakatipu.
Soak up the autumn sunshine while you explore local vineyards and wineries by bike or fill your days exploring local galleries, diverse retail stores, cafes and restaurants. The crisp evenings are perfect for sipping a glass of award-winning local Pinot Noir beside a fire.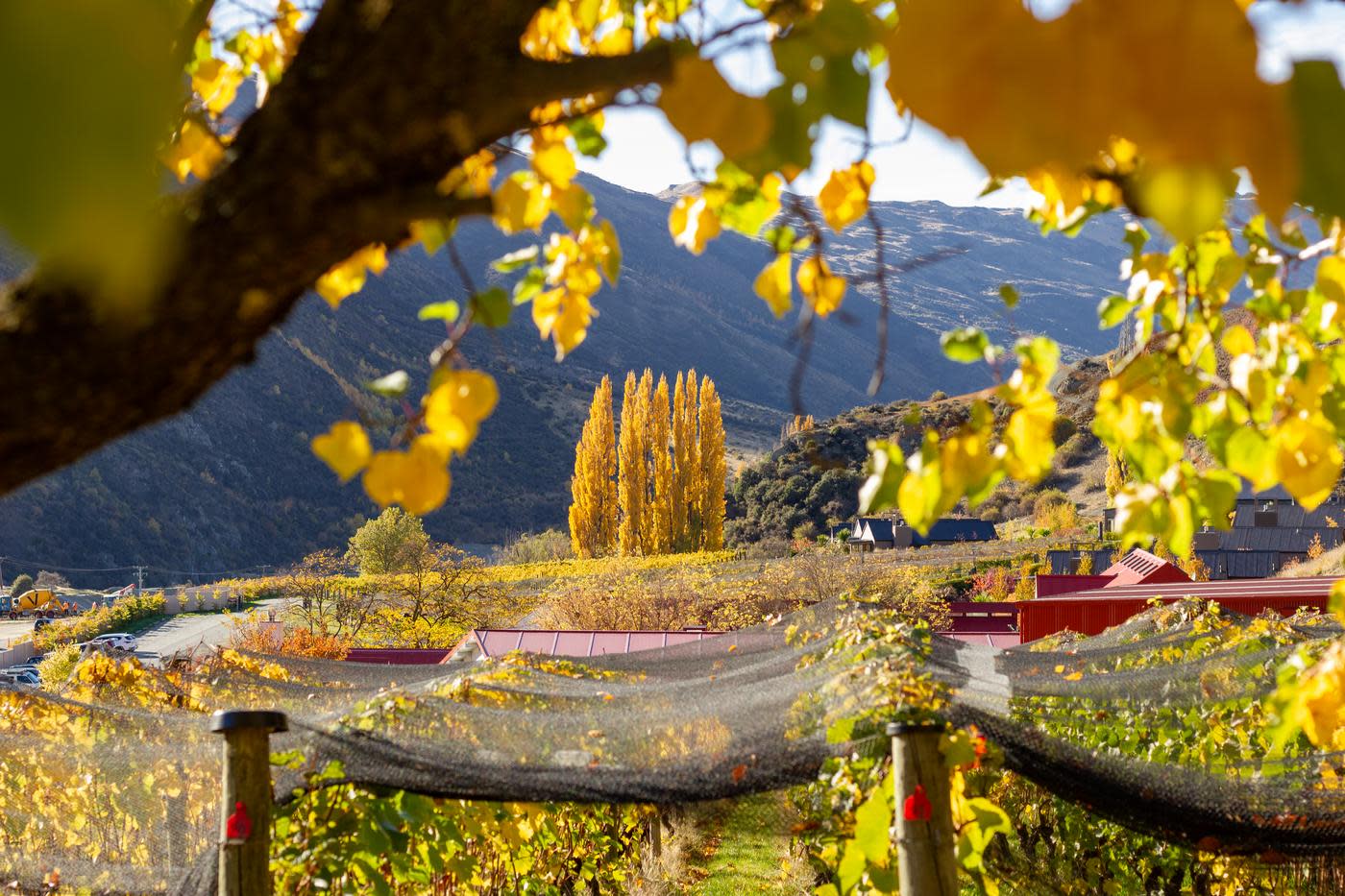 Gibbston Valley Wines
Explore the colours of Arrowtown
A trip to Queenstown in autumn would not be complete without visiting Arrowtown, an easy 20-minute drive from Queenstown's CBD. A popular spot for photographers in autumn, the historic gold mining village is celebrated for its famous autumn hues when the deciduous trees on the surrounding hills turn red and gold. Explore the quaint streets, old miners' cottages, restored Chinese Village and Lakes District Museum. Make sure you leave time to experience Arrowtown's award-winning restaurants and cafes with their gourmet food and spectacular wine lists.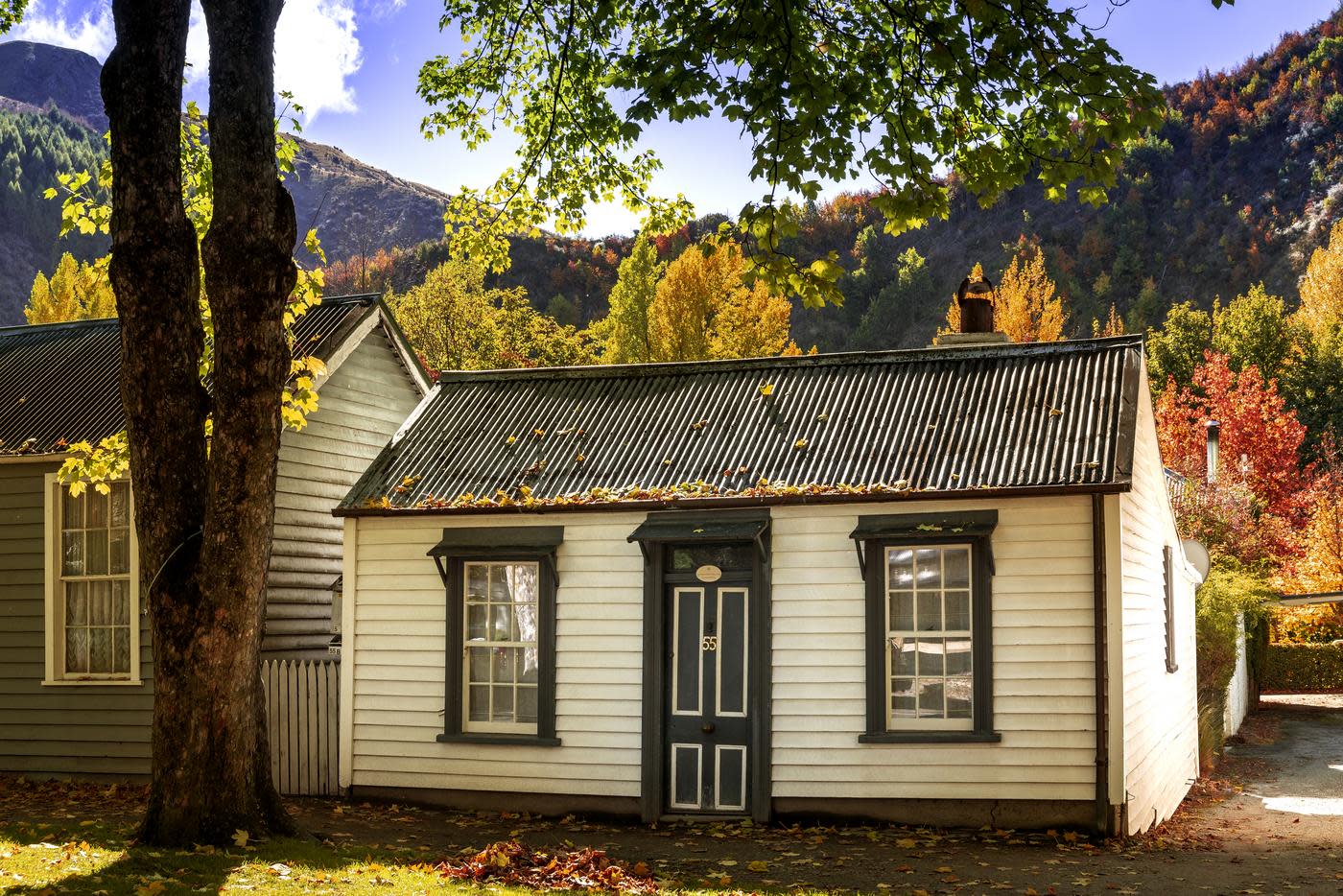 Arrowtown Historic Cottage
Lace up your walking shoes
Queenstown's walking tracks will really immerse you in the bold tones of autumn. The Sawpit Gully track in Arrowtown is an enjoyable 2-3 hour loop track through mostly open country with a variety of scenery. The walk boasts stunning views of the Whakatipu basin as well as a few remnants of the area's rich gold-mining history. Towards Glenorchy, you'll find Bob's Cove Track, a 40-minute return track through native bush with plenty of birdlife and beautiful lake views, and for those with more time to spare Mt Crichton Loop Track is a 2.5 hour loop which features rivers, waterfalls, and historic 'Sam Summers Hut'.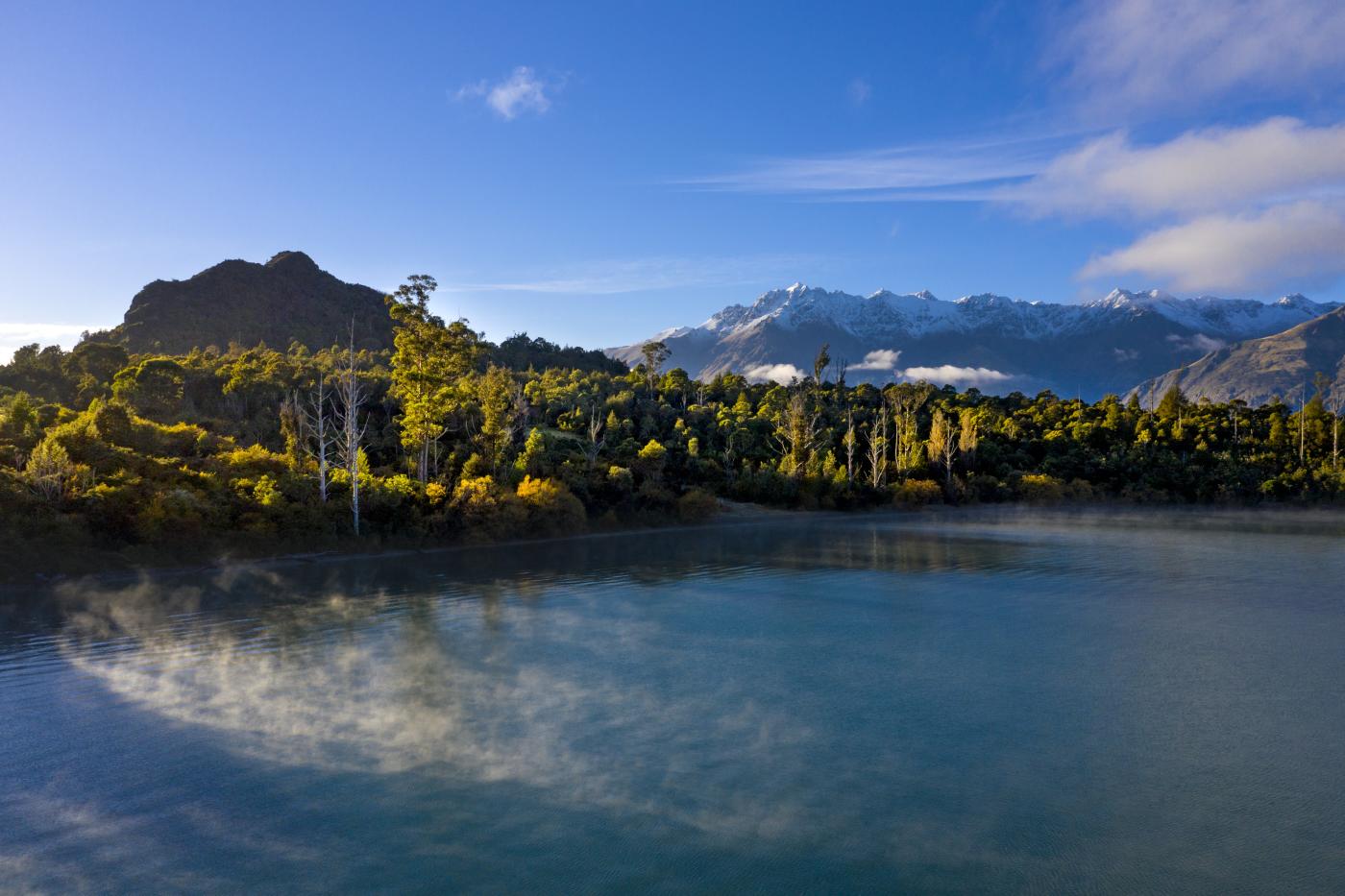 Bob's Cove Track
Hop on your bike
Autumn is an ideal season to hop on your bike. The Queenstown Trail forms a stunning part of  Ngā Haerenga, The New Zealand Cycle Trail, an 130km network of trails in the Whakatipu basin. Wind between rivers, lakes and mountain ranges with easy access to some iconic Queenstown vistas and experiences on the undulating trail. Popular spots such as Queenstown Bay, Frankton, Lake Hayes, Arrowtown or Gibbston's 'valley of vines' can all be accessed via the Queenstown Trail—and many of these locations offer especially wonderful displays of autumn colour.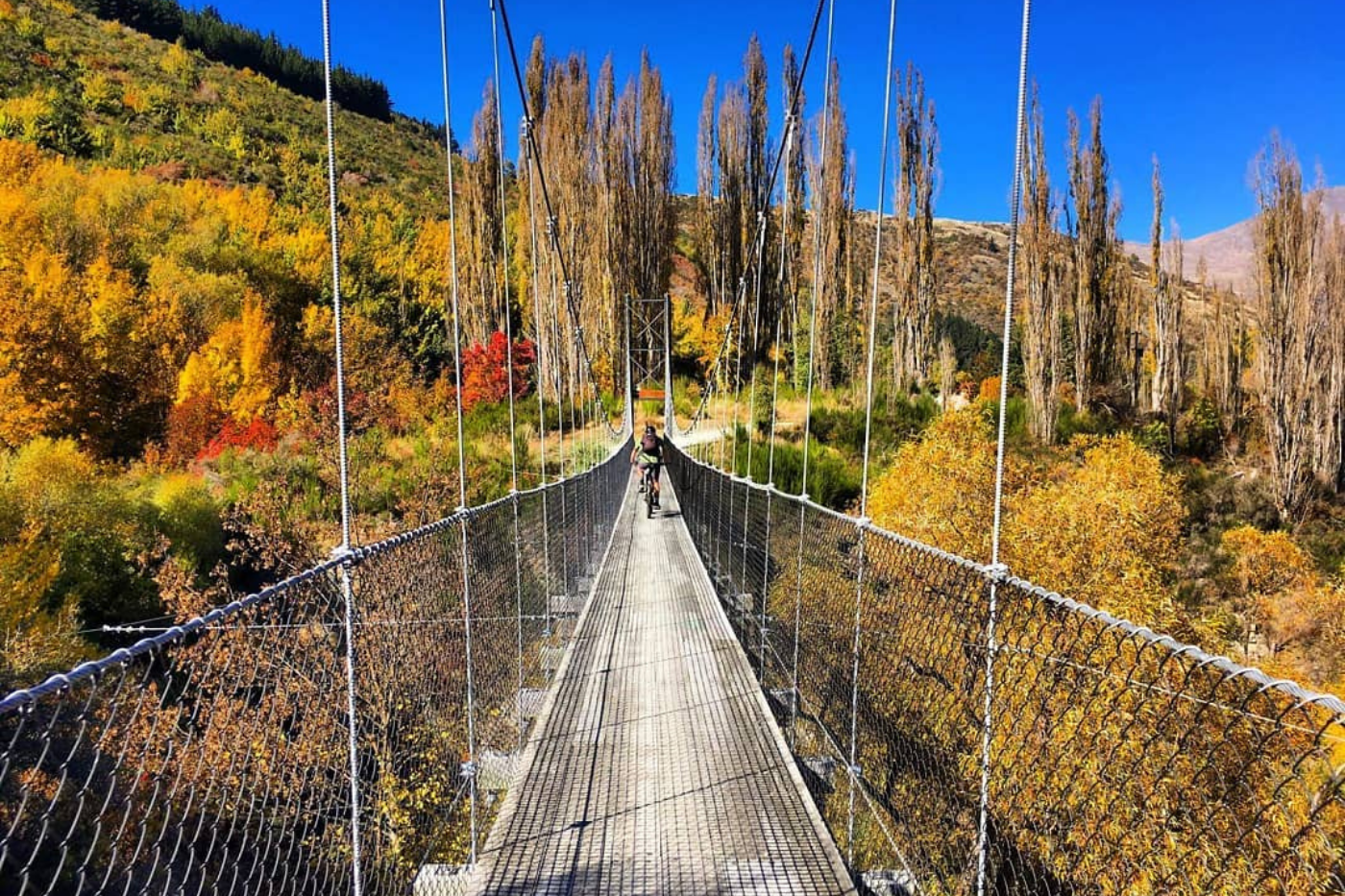 The Queenstown Trail. Credit @aroundthebasin
Queenstown autumn events
Queenstown has a full calendar of local creative events and workshops throughout autumn, including art and craft events, food & wine, live music, festivals, and sporting events.