Take your tastebuds on a tasting adventure with a local wine tour
Queenstown is in the heart of the Central Otago wine region, the southernmost wine region in the world. We're world famous for our superb pinot noir and known for our aromatic wines and chardonnay.
Experience the unique flavour profile of our terroir. As the driest wine region in NZ, our extended growing season, long sunny summer days and high levels of UV mean our grapes have thicker skins, which makes our famous pinot noir dark and intense. The diversity of soils in the region give our wines distinctive local characteristics.
Join a wine tour into Gibbston, the valley of vines and taste our luscious pinot noir for yourself. Include a tour of New Zealand's largest wine cave at Gibbston Valley Winery, and explore the collection of cellar doors lined up along the valley offering tastings of a wide variety of wines from throughout Central Otago's six sub-regions. There's also delicious food to savour at several restaurants and pubs serving up atmospheric, al fresco dining.
Up the adventure stakes by combining wine tasting with a cycling tour or go for another classic Queenstown adventure combo. How about jetboating with wine? Or a cruise on the TSS Earnslaw followed by a spot of sipping? Or go for the full rock star red carpet treatment and book a heli-wine tour.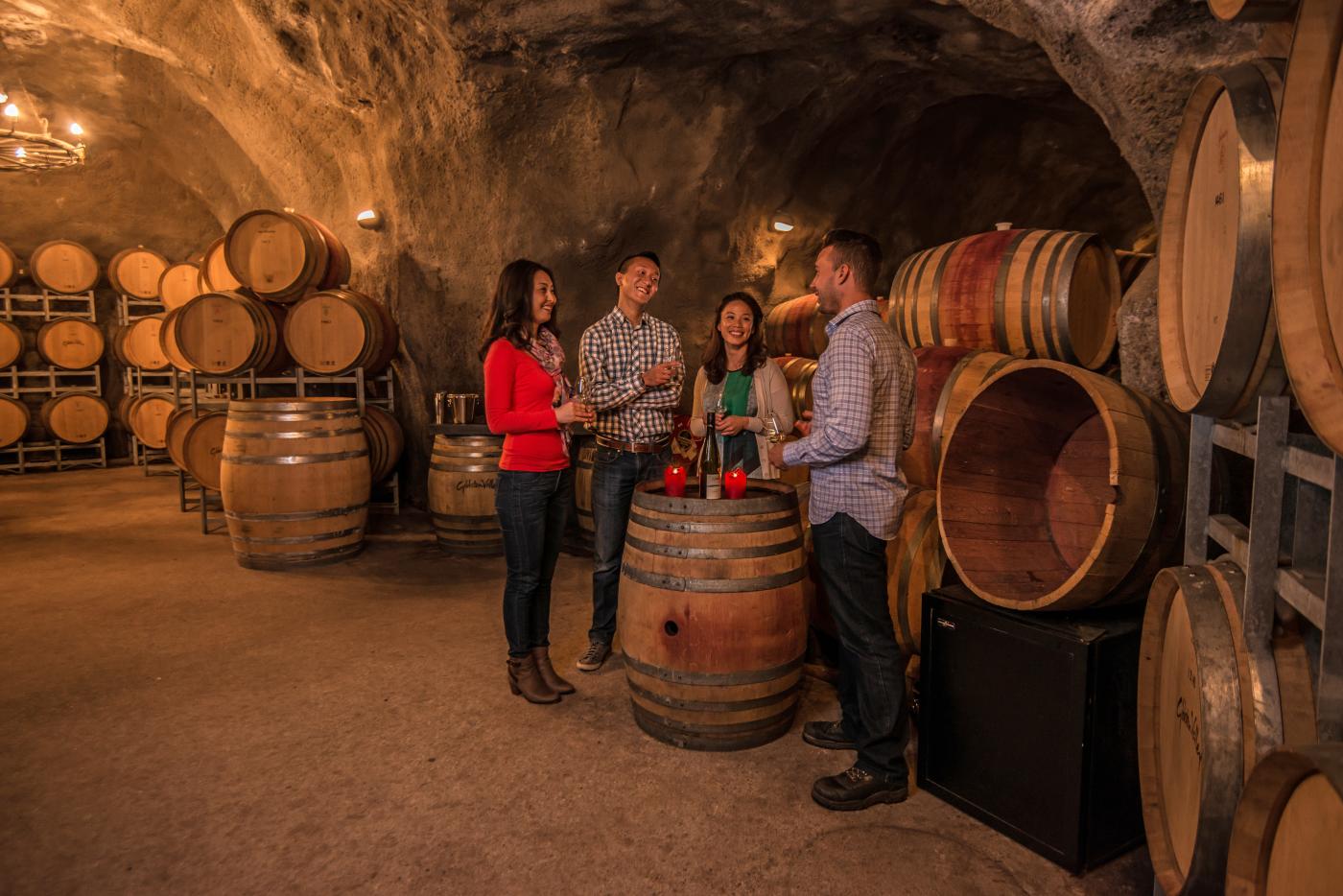 Wine tasting in the wine cave at Gibbston Valley Winery
Everything tastes better on a boat
Combine a cruise with a food experience surrounded by nature for a truly memorable food adventure.
Charter the Pacific Jemm for a taste of luxury yacht living. After a serene cruise across the waters of Lake Wakatipu, you'll moor up in a harbour where chef Trent Watson will cook for you using seasonal produce paired with local wines. Choose from canapes, a gourmet BBQ feast, or a full dining experience.
For a taste of high-country rural life take the TSS Earnslaw across to Walter Peak High Country Farm. After feeding farm animals, seeing sheep dogs in action, and watching a sheep shearing display, you can enjoy a classic Kiwi afternoon tea at the homestead or their famous gourmet BBQ for lunch or dinner. 
Or how about a spot of catch your own lunch, with a fishing charter on Lake Wakatipu. Snacks are included, but the real highlight is the delicious salmon or rainbow trout you'll be grilling after your trip.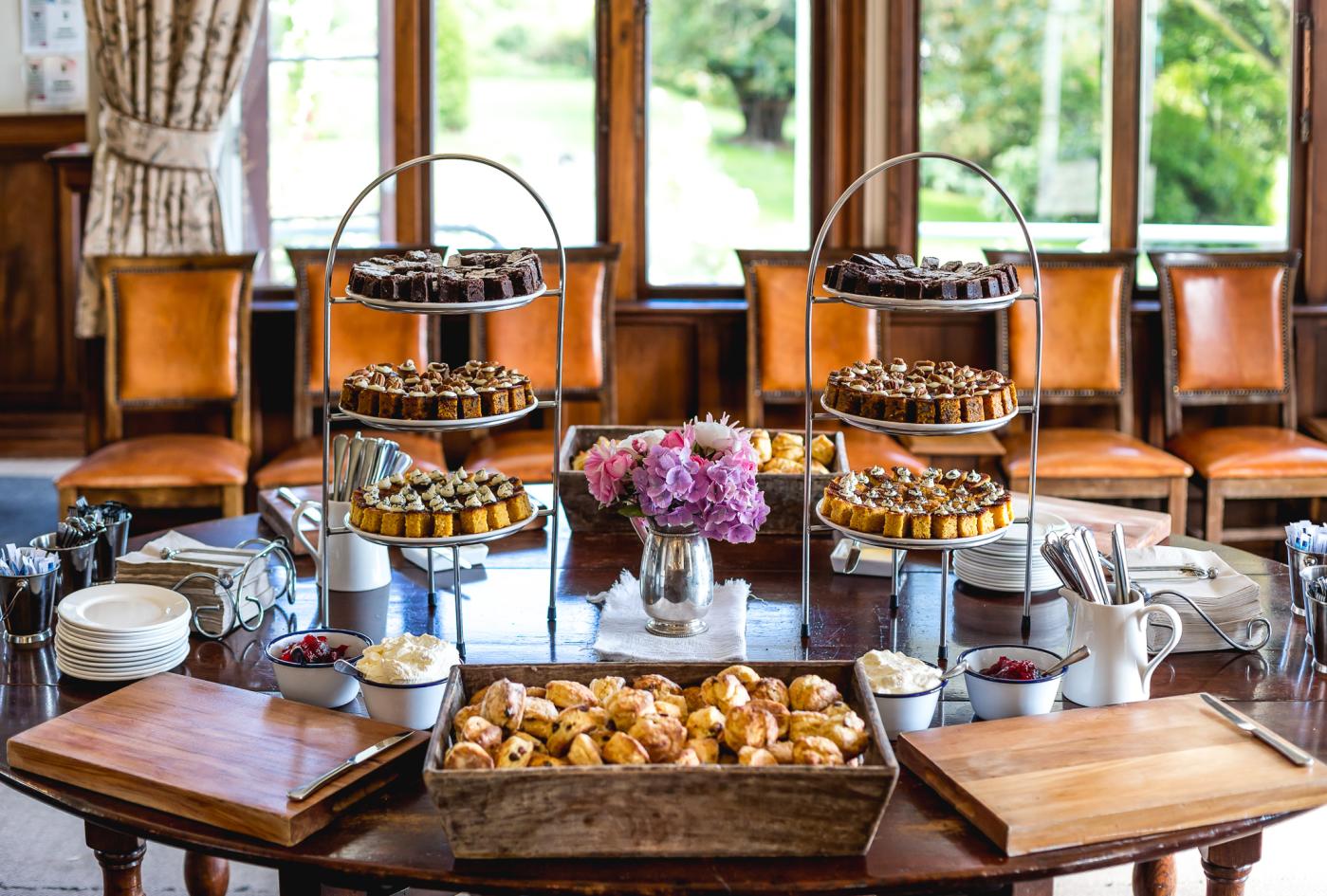 Enjoy a lake cruise and have high tea at Walter Peak High Country Farm
Try a taste of historic Queenstown
Dine in one of Queenstown's historic buildings and learn about the history of the region.
Right on the lakefront, Eichardt's Private Hotel was established by Albert Eichardt and the formidable Julia O'Meara. The couple bought the original woolshed hotel that stood on the site from William Rees, the first European settler in the region. In 1872 the Eichardts rebuilt the hotel into the structure we know today. Julia transformed the hotel from a miner's pub into a tourist hotel. Visit the bar, take a seat by the fire, and enjoy a meal, while thinking of the many colourful characters who've dined in the same room.
Other historical dining options in Queenstown include the Bathhouse café in an old Victorian bathhouse, and the Boat Shed café in the restored, historic New Zealand Railways Shipping Office, which dates back to 1869.
In Arrowtown, enjoy drinks appropriate to the age of the building at the Blue Door, with a glass of whiskey or a hot buttered rum in an atmospheric snug of a bar, with stone walls and leather armchairs in front of a roaring fire. Or grab a bite to eat at the delightful café at The Dishery, which serves a menu with eclectic Kiwi and Chinese influences, a perfect match for Arrowtown's goldmining history.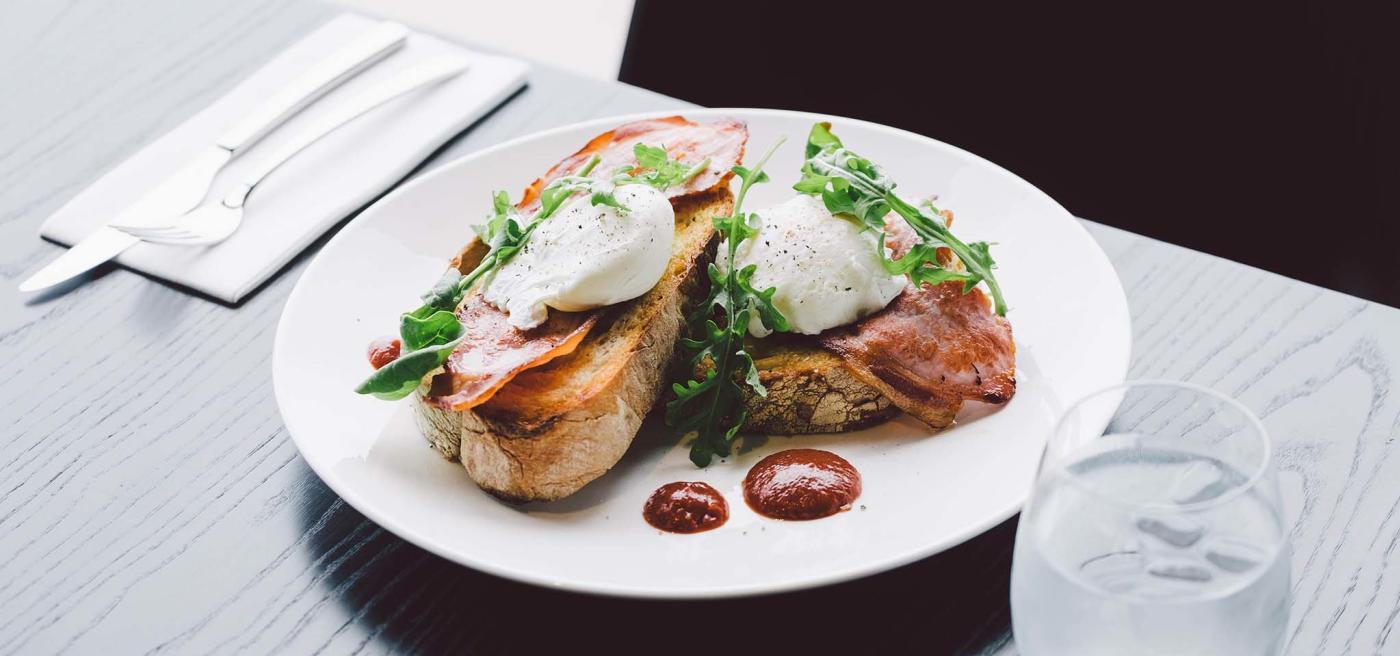 Dining at The Grille by Eichardts
From mountains to plate with local flavours in Queenstown
Taste the local produce and meat at one of Queenstown's restaurants with a reputation for sourcing food from our back door. Soak up the views and savour the flavours New Zealand's South Island is known for.
A Queenstown local favourite, the Sherwood is set in three hectares of gardens with beehives, where they grow fresh veggies and produce honey for their menu. What their chefs can't grow and forage, they source locally. Expect the freshest local flavours, wild thyme from the mountains, elderflowers from around the lake, and game from the backcountry.
Amisfield Bistro also build their menu around the freshest local produce, matched with the spectacular Amisfield wines. They too have a kitchen garden, and they source produce and game from the region, working with local fishermen, hunters, and farmers. Their signature Cardrona lamb is exceptional and their chef, Vaughan Mabee was awarded Chef of the Year in the 2019 Cuisine Awards.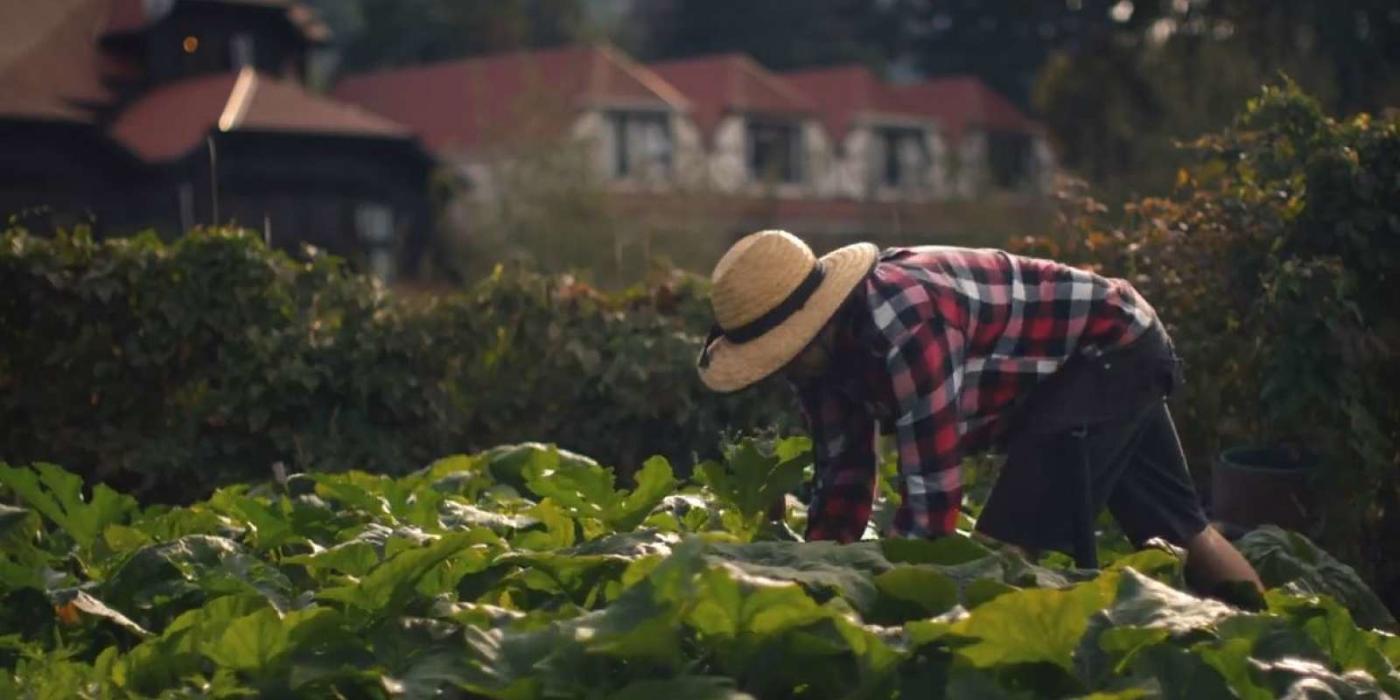 Sherwood Queenstown grows its own produce for its restaurant
Learn your own adventurous food moves with cooking lessons
Book a cooking lesson with French chef Fabien Simon either at your apartment or in his dedicated teaching kitchen. Learn a few new dishes to add to your repertoire or perfect something you've been trying on your own. Fabien offers a wide range of classes from rustic Italian to sweet treats, and he even offer culinary basics for beginners.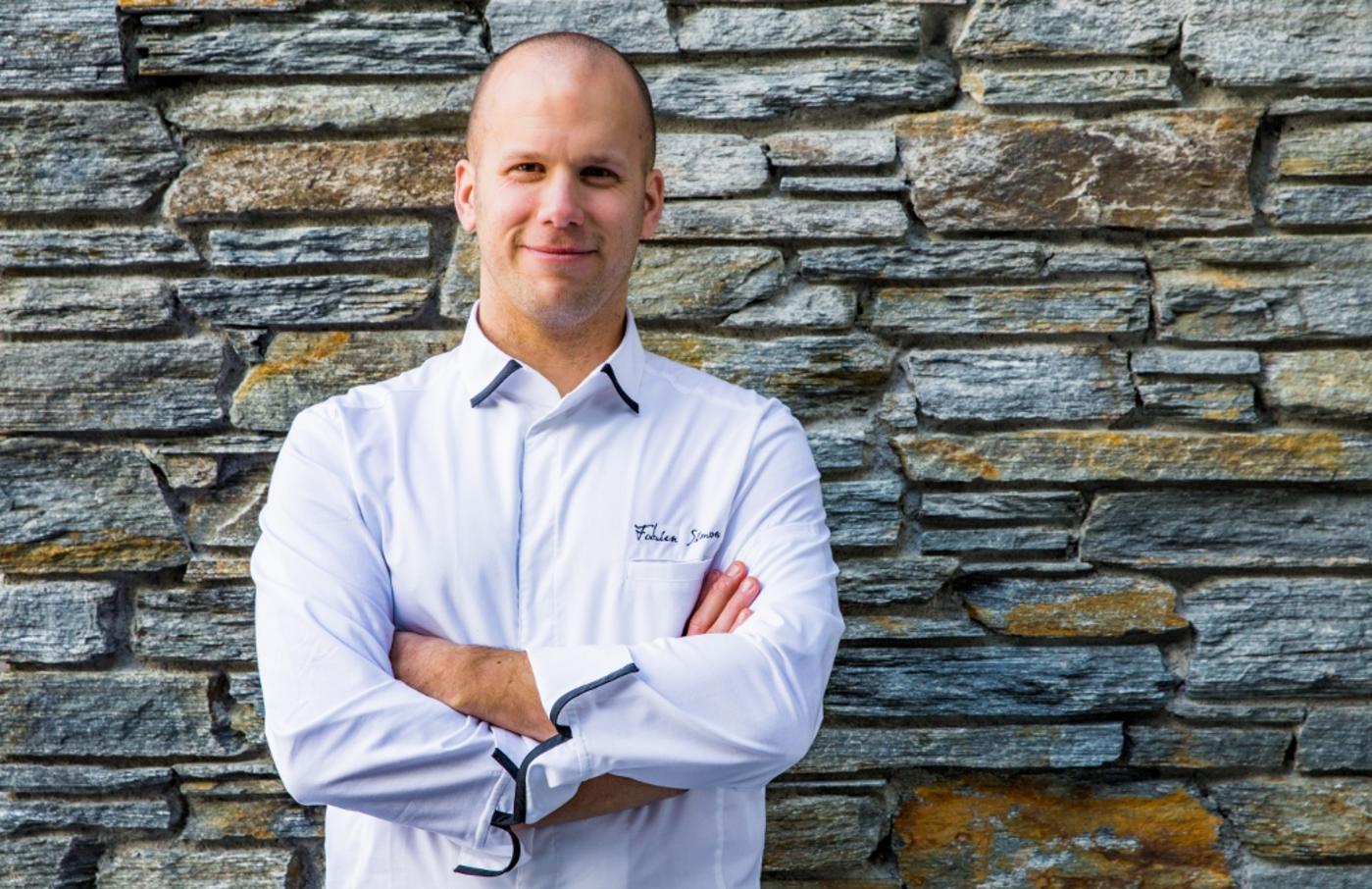 Fabien Simon, My Private Chef 
Eat your way around the world
Queenstown is a vibrant and cosmopolitan resort, and this shows with the variety of ethnic food available. Chinese, Italian, Japanese, Mexican, Thai, Chilean, Argentinean, French, Malaysian or Korean, see how many international flavours you can try.
Some restaurants bring international flavours together in one menu, making your food adventure even easier. Stratosfare Restaurant at the Gondola has curated a menu of New Zealand and international cuisine.
Or experience delectable local cuisine and wines at Botswana Butchery, offering a sumptuous menu full of flavour, or Rātā, opened by Michelin-starred chef Josh Emett, which takes inspiration from New Zealand's southern landscape.
Bold flavours and colourful dishes at White + Wong's Queenstown
Life is short. Eat dessert first
Reward yourself by visiting one of Queenstown's dessert shops, check out the chocolate fountain, or order from the huge range of ice cream flavours available at Patagonia Chocolates Icecreamery and Chocolaterie, or Mrs Ferg's Gelateria.
Other local pudding maestros include the Cookie Time Cookie Bar, who offer hot cookies and ice cream, ice cream sandwiches, and smores. And if you're hunting healthy treats local favourite Bespoke Kitchen are renowned for their delicious fresh, unprocessed local treats, that include vegan goodies.
Patagonia Chocolates - Ice Creamery & Chocolaterie