Seeking relaxation and recharge isn't all about spas, massages and long lunches (even though we love this too!). We have compiled a list of active, outdoor adventures that will allow you to unwind, switch off from everyday life, immerse yourself in nature and recharge those batteries.
Hiking Ben Lomond
Hit the trails on foot
Queenstown is a hiking mecca and the backcountry trails stretch from Arrowtown to Glenorchy providing a network of hikes that are suitable for all ages and abilities.
For those that want a steady climb with epic rewards, the Queenstown Hill Time Walk is the perfect hike to get your heart racing and your nature zen on. Winding up from Queenstown CBD, Queenstown Hill is an accessible 2-3 hour return hike with 360 panoramic views of our iconic mountain ranges and Lake Wakatipu below.
Step into a turquoise blue paradise just on the outskirts of town at Bob's Cove Nature Walk, a favourite track for locals. A short 20-minute drive will lead you down a native bush track, slowly winding up a short hill with unforgettable views looking back towards The Remarkables Mountain Range.
After a leisurely stroll? The 2-3 hours Lake Hayes loop track is the perfect escape from the hustle and bustle of town. If you're a keen paddleboarder or kayak enthusiast, this sheltered lake will be perfect for you. The track is suitable for all ages and abilities.
If you want to push yourself, Ben Lomond, above the Skyline Gondola, is a 6-8 hour advanced hiking trail. Be sure to pack the snacks and water for this uphill climb and set off early in summer. The views are worth it, we promise.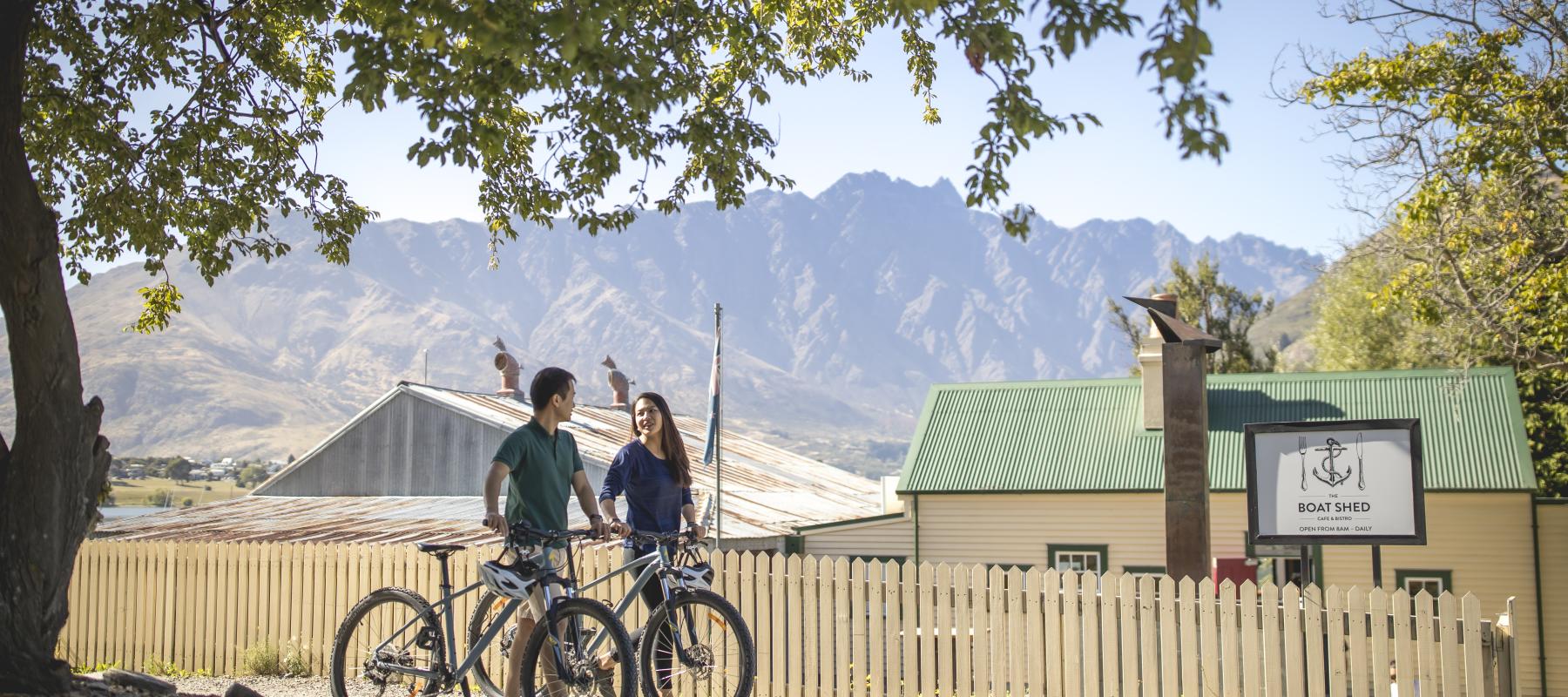 Biking the Queenstown Trail
Hit the trails on two wheels
Queenstown Trails have built a network of trails that connect Queenstown to Jack's Point, Arrowtown and the Gibbston River Wine Trail. Most of the 130km trail network is smooth, flat and easy for all. If you are feeling extra leisurely how about making it an e-biking adventure?
The section from Arrowtown to Gibbston is a beautiful ride. Gibbston is also known as the 'Valley of the Vines' and is one of the most scenic wine-growing areas in the world. As well as its internationally regarded wine, Gibbston is known for its delicious cheese. Cycle your way from venue to venue for wine sampling, cheese boards and iconic vineyard views.
Or take a drive out to the head of the lake to the quaint town of Glenorchy and explore Paradise, Kinloch, and the Dart and Rees Valley on e-bikes. From movie buffs to foodie trails, Glenorchy will provide the perfect day out.
Pick up the pace and hit up Queenstown Bike Park or head up Coronet Peak for some serious downhill mountain bike action. Queenstown has mountain biking trails for all levels. If you want to make a full day of it, pack up the car and head over the hill into the Cardrona Valley. Cardrona Alpine Resort's Bike Park features a variety of lift-accessed downhill mountain bike trails with some of the longest vertical descents in the country.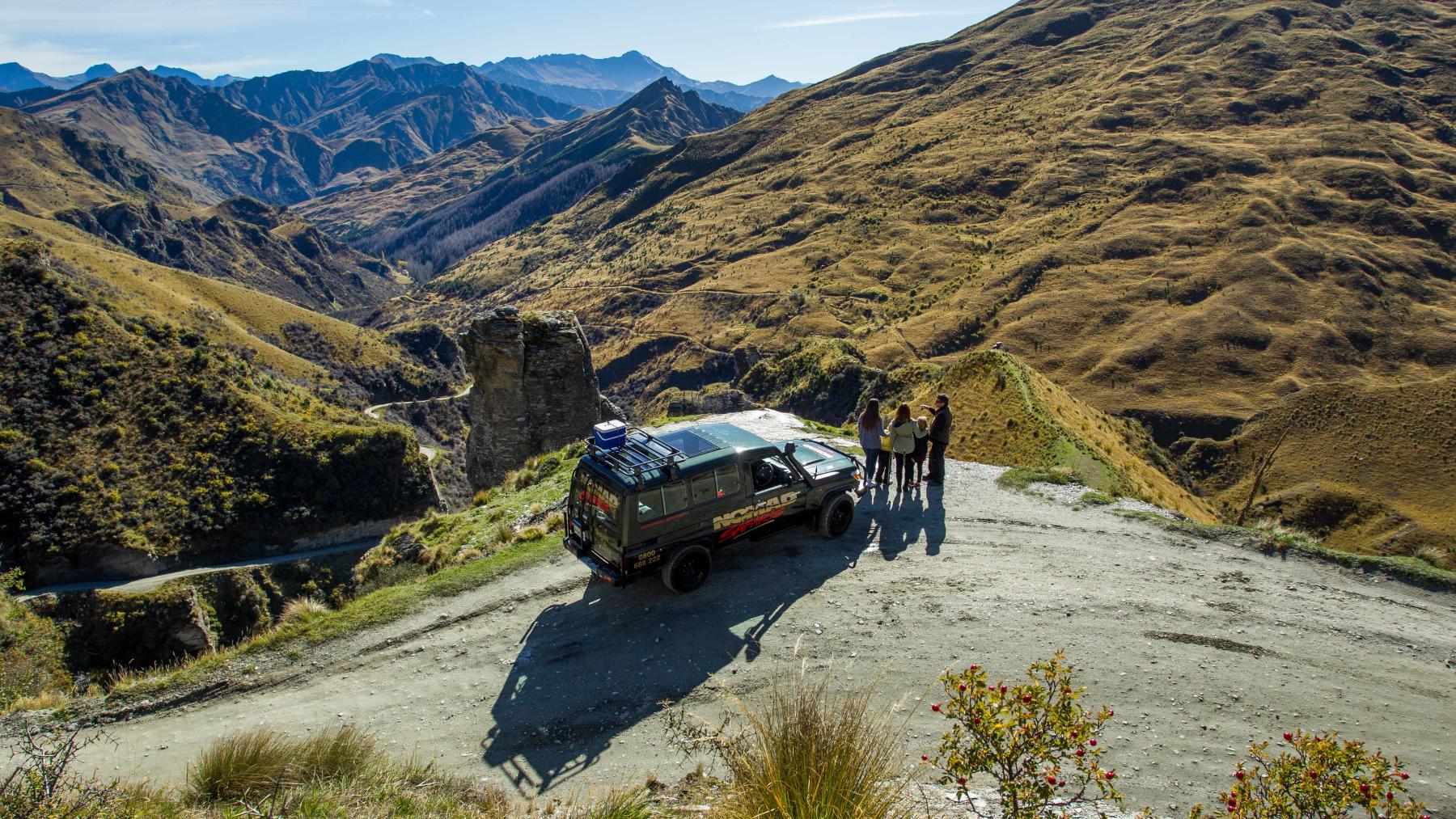 Skippers Canyon
Active sightseeing in Queenstown
One of the best ways to take in the Queenstown area is on an active adventure around the region, giving you the scenery and a sense of accomplishment at the same time. Head off the beaten track on a 4WD tour, kayak across the crisp clear waters of Lake Whakatipu, or have some fun on the Skyline luge.
Local 4WD operators offer awesome full or half-day tours around Queenstown. Encompassing everything from Lord of the Rings, historic gold mining locations, and trips down the notorious Skippers Canyon Road. Combo up with a jetboat ride or a quad bike adventure through the backcountry for that adrenaline buzz.
One of the best ways to experience New Zealand's third-largest lake is from the water itself. Hire a kayak and take a leisurely paddle around the outskirts of the Queenstown Gardens. Drive to Glenorchy and paddle the head of the lake or explore funyakking on the Dart River for a truly unique backcountry experience.
Take charge of your Luge cart for a gravity-fuelled experience racing down the Luge track high above Queenstown. If you are feeling extra active you can hike the Tiki Trail up through the pines up to the top of Bob's Peak and take the gondola back down. For another thrilling experience, try mountain-carting at Cardrona Alpine Resort. Three wheels, three times the fun and over three km worth of downhill trails to explore.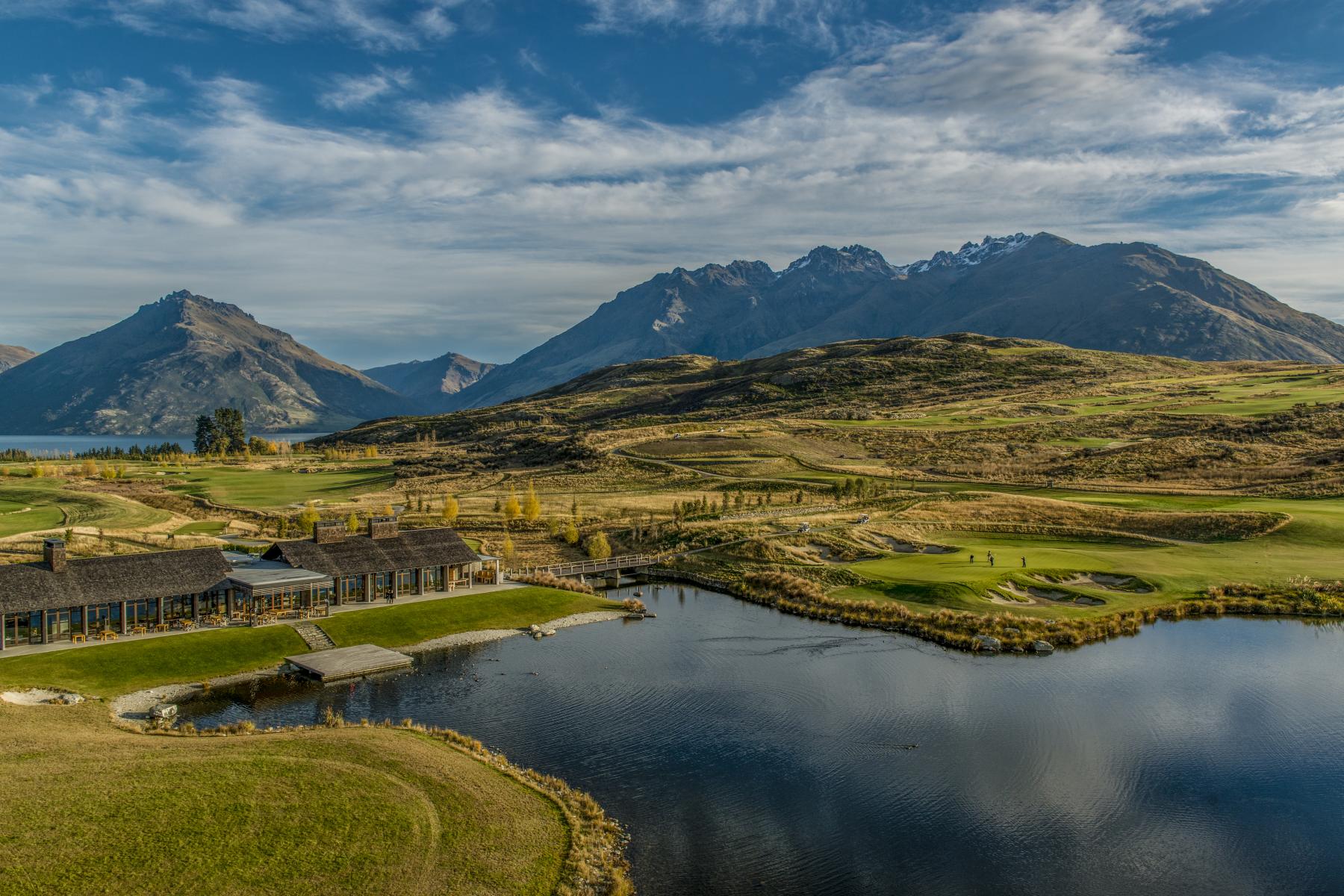 Jack's Point Clubhouse
Play 18 holes 
Golf enthusiasts unite, with eight spectacular courses to choose from all in the Queenstown region, you'll be spoilt for choice. World-class courses at Jack's Point, Millbrook, and the exclusive The Hills provide immaculate greens, unbelievable views, and wonderful clubhouses. Beyond Queenstown's four Championship Courses, immerse yourself in the rugged landscape at Arrowtown Golf Club and Queenstown Golf Club, or practice your swing at the Frankton Golf Centre. 
Add a little adventure to your golfing experience with a scenic helicopter flight to Cecil Peak with Over the Top and tee off on a mountain top overlooking Queenstown and Lake Whakatipu.