Fashion.
Scour eBay or second hand stores for a fly, new-to-you retro ski onesie or jacket. The flashier and gaudier the better. Pink not your colour?  Try orange, purple, green—the clashy hues that made the 80s famous.
Get Fit.
Squat, lunge, dance and pump your way to ski readiness so you can make the most of your visit and ski or ride all day, every day. You don't want to be that guy sitting out runs while everyone else is off shredding. Plus, there's four ski fields to explore, so get your ski legs on.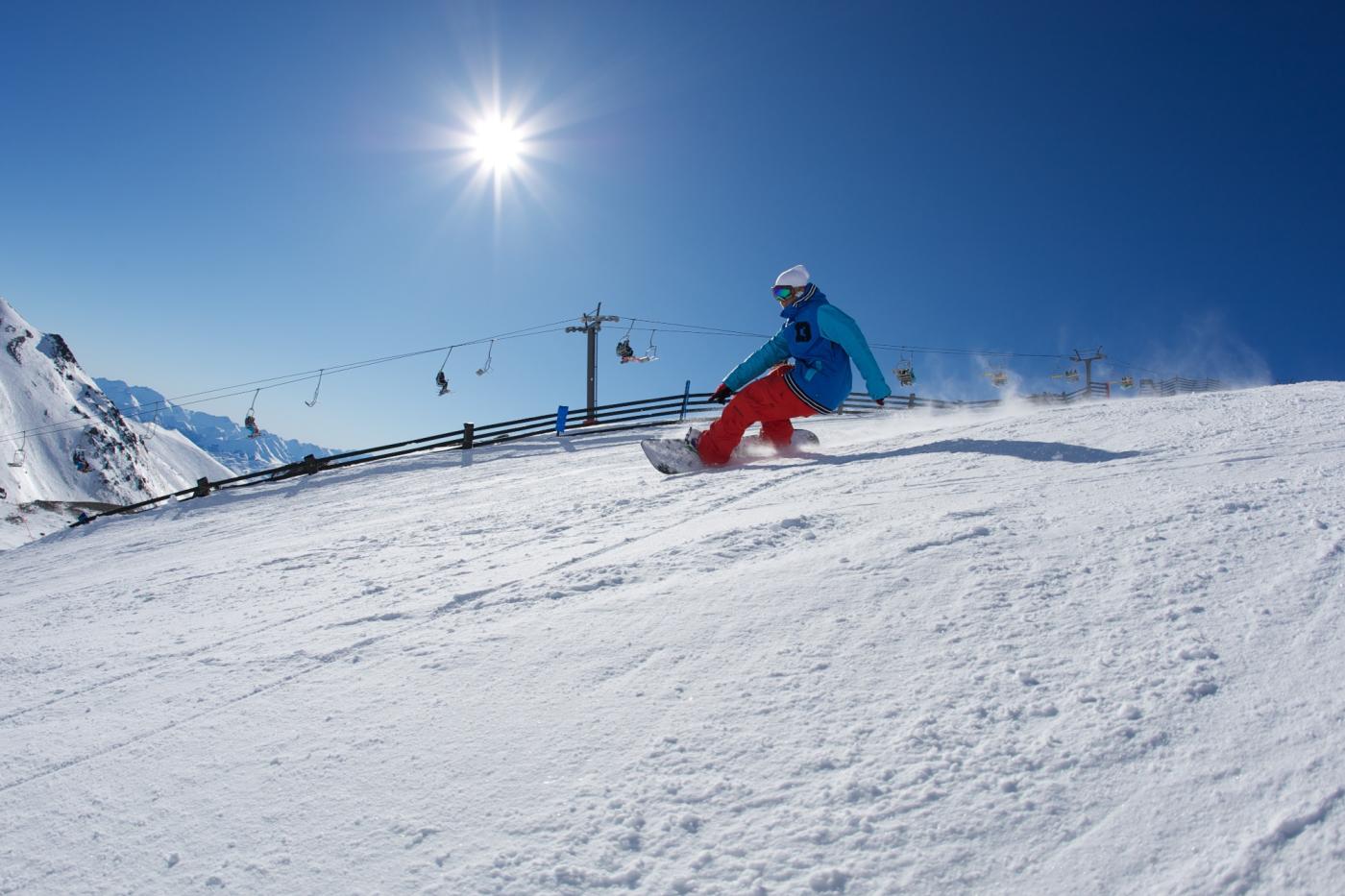 Snowboarder riding at The Remarkables
Tune up.
Is your gear up to scratch or covered in scratches? On arrival, make your first stop Shotover Street in downtown Queenstown where you can drop your ride off to the tune-up doctor or hire ski and snowboard gear. Scour Queenstown's many outdoors gear shops for the latest gadget or to upgrade your current get-up to the latest in off-piste fashion. Do you need new suspenders? Yes. Do you need a fluro outfit? Definitely. Do you need that balaclava? Probably not in spring. Do you need to stay at work rather than go to Queenstown? No.
Tune in.
Build your mountain playlist. Find tracks that'll have you carving turns to the beat of your own drum 'n bass. Or, share it with your friends and you can ride in sync.