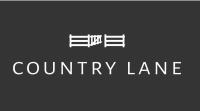 Country Lane Queenstown Ltd
Country Lane Retail Village
Nestled on a farm in the heart of Frankton, just 5 minutes from the airport, Country Lane Retail Village is a hidden gem worth exploring.
Relocated heritage buildings sit alongside original sheds on a 5th generation family farm, forming this charming rustic village.
HIGHLIGHTS:
Along with lush gardens, animals and children's play area, Country Lane hosts a vibrant community of local businesses, ensuring a memorable experience for visitors of all ages and interests.
Free entry
Say hello to the horses, sheep, goats, rabbits and bees.
Kids play area including a playhouse, sandpit, trampoline and tractor.
Local boutique and artisan businesses.
Large open spaces and gardens.
Varity of classes and workshops.
Great coffee, wine and food selection.
Ample free parking
OFFERINGS:
This charming destination stands out for its commitment to supporting the local community, with no chain stores in sight. Each shop is owned and operated, offering a diverse array of products. The village is a haven for those seeking one-of-a-kind treasures.
All things bees and honey
Furniture and home wares
Boutique children's clothing and gifts
Jewellery
Pre loved clothing and books
Cafes
Massage and wellness
Hairdresser and barber
Dog groomer
TOURS AND WORKSHOPS
Country Lane Retail Village goes beyond being just a shopping destination. Visitors can engage in various enriching experiences.
Bee A Beekeeper and Honey Spinning Tour - Buzzstop
Beeswax wraps and candle making – Buzzstop
Jewellery making workshops – Studio 42
Guided Ebike tours – Ride To The Sky
With its warm and rustic atmosphere, this idyllic setting makes it easy to spend hours leisurely exploring the local offerings. By supporting these small businesses, travellers can connect with the heart of Whakatipu while indulging in a memorable and truly authentic experience.
Ensure a visit to Country Lane Retail Village tops your Queenstown must-do list!
Contact Us
Company:
Country Lane Queenstown Ltd
Physical Address
26 Hansen Road
Frankton
Queenstown, 9300
There is no charge to meet our animals. Please get in touch if you would like to feed them and this can be arranged.


Monday:

10:00AM - 3:00PM

Tuesday:

10:00AM - 3:00PM

Wednesday:

10:00AM - 3:00PM

Thursday:

10:00AM - 3:00PM

Friday:

10:00AM - 3:00PM

Saturday:

10:00AM - 3:00PM

Sunday:

10:00AM - 3:00PM


Group Reservation Email:

info@countrylane.nz