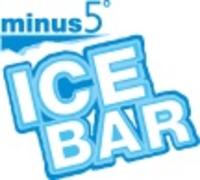 Minus 5º ICE BAR
Minus 5º ICE BAR is Queenstown's COOLEST experience and an adventure you'll never forget.  A "bucket list" item you can tick-off, even with a tight budget. 
Come down to Minus 5º ICE BAR and be absorbed into a world crafted purely of ICE. Everything from the walls and furniture to the bar and intricately hand carved statues are made from over 18 tonnes of crystal clear ICE.  Even our infamous cocktails are served in glasses made entirely out of ICE!  
Minus 5º ICE BAR Queenstown is open all year-round so bring your mates or even the whole family, and 'chill out' in our winter wonderland. Jackets, gloves and even warm footwear is provided as part of the experience so there's no need to worry about catching a chill.  
Now celebrating more than 10 years of wowing guests, we are the ICE specialists in Queenstown... can you handle the THRILL OF THE CHILL?
Contact Us
Company:
Minus 5º ICE BAR
Physical Address
Steamer Wharf, 88 Beach Street
Queenstown, 9300
MinPrice:

$22

MaxPrice:

$87
Adult Entry from $32 Child Entry + mocktail from $22 Family Passes (2 Adult & 2 Children + 2x cocktails & 2x mocktails) $87


Monday:

12:00 PM - 10:00 PM

Tuesday:

12:00 PM - 10:00 PM

Wednesday:

12:00 PM - 10:00 PM

Thursday:

12:00 PM - 10:00 PM

Friday:

12:00 PM - 10:00 PM

Saturday:

12:00 PM - 10:00 PM

Sunday:

12:00 PM - 10:00 PM



Holiday hours:

Closed Christmas Day.



Months of Operation:

Jan - Dec


Group Info:

Looking for a 'wow-factor' venue or an activity for your large group? Minus 5º ICE BAR has capacity for up to 30 pax per session or 90 pax on flow. Packages available for Amazing Race style events, ICE Breaker Welcome Nights, Birthday parties, and student groups.



Group Reservation Email:

manager@minus5icebar.com