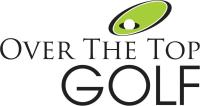 Over The Top - The Helicopter Company
Over The Top Golf - Fly / Drive / Putt
Over The Top Golf is possibly the worlds most picturesque golf hole situated at 4500 feet overlooking Queenstown.
This par 3 golf experience has three tee boxes the altitude golfer can use to attempt their hole in one. With Over The Top helicopter access only, players will fly in, play the hole, putt out on top before flying out.  
Meet your pilot who will fly you up to our Over The Top exclusive Golf course 4,500ft above Queenstown, with 180 degree views overlooking the magnificent Wakatipu Basin. Enjoy our Par 3 course, attempt the highest hole in one and when you are finished putting on the green, the helicopter will relocate to pick you up and fly you back to our heli base.Return transportation into Queenstown is included.Food and Beverage are available to pre purchase - ask our crew for options
Proudly supported by the Golf Warehouse and Srixon golf balls, we take care of providing all required gear.  
Course Rules:
Only drive with your helicopter behind you(!)
Don't be intimidated; stand tall and swing - have you ever fallen over on a golf course?
Watch out for the green pricks on the course (aka Aciphylla horrida - Horrid Spaniard)
Follow the switch back, signs between the tees to the green.
Heads up and enjoy the views. Walk like a cowboy, think like a sherpa.
Placing is permitted as long as you throw uphill.
Allow up to 1.5 hours.  
Consider this the 19th hole - we can pick up directly from local golf courses*.
This is an amazing venue to host events and small groups as well.  
*additional charges may apply
Closed during winter months due to snow coverage
Contact Us
Company:
Over The Top - The Helicopter Company
Physical Address
Blue Hangar, 10 Tex Smith Lane
Queenstown Airport
Queenstown, 9300
Price:

$550
Fly / Drive / Putt - Allow 1.5 hours in duration with 5 balls Minimum of two players required. $330 additional for non-playing spectators.


Complimentary transfers are available to Queenstown CBD accommodation providers. Please ask upon booking transfers outside of Queenstown CBD.


Monday:

8:30 AM - 5:00 PM

Tuesday:

8:30 AM - 5:00 PM

Wednesday:

8:30 AM - 5:00 PM

Thursday:

8:30 AM - 5:00 PM

Friday:

8:30 AM - 5:00 PM

Saturday:

8:30 AM - 5:00 PM

Sunday:

8:30 AM - 5:00 PM



Holiday hours:

Closed Christmas Day



Months of Operation:

Jan - Dec


Group Info:

Your private Over The Top Green is idea for weddings, functions and celebrations! Sip on champagne and putt over looking the stunning views of Queenstown Allow 1 hour $350 per person, minimum 3 people



Group Reservation Email:

bookings@flynz.co.nz



Group Capacity:

20