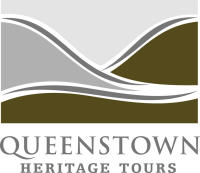 Queenstown Heritage Tours
Skippers Canyon Wine Tour
One of Queenstown's VIP tours. This one day tour takes you places - from Peak to Pinot - from Skippers Canyon to Wine Tasting.
Give yourself a treat to a wonderful day out in Queenstown. Experience the best that this breathtaking area has to offer: secluded Skippers Canyon, an easy-going a la carte lunch and delicious wines.
You choose not only your meal but also the pace of the entire tour. We offer this excursion only to smaller groups to ensure that you will spend a unique day around Queenstown. This is truly one of Queenstown's VIP tours.
This all-in-one service features the best attractions in Queenstown that you shouldn't miss: stunning scenery, off the beaten track nature and delicious wines. It is only available in Queenstown and is the ultimate combination for the moderate thrill seeker:
Here is your time table of this all-weather tour: Daily Departures at: 8.30am only Tours concludes at approx: 4pm Tour includes: Pick up from your Queenstown accommodation, On demand stops and short walks in Skippers Canyon, A la carte vineyard. Wine tastings in 3 boutique wineries, flexible tour route to allow for extended time at the wineries or a voluntary visit to the Kawarau Bungy Centre.
Availability is limited to 6 passengers per tour. You will travel in comfortable 4WD minibuses with a guarantee of a forward facing seat. Plenty of photo stops during the entire tour enable you to catch your breath and take pictures of Skippers Canyon and the Kawarau Gorge.
Contact Us
Company:
Queenstown Heritage Tours
Physical Address
174 Glenda Drive
Frankton
Queenstown