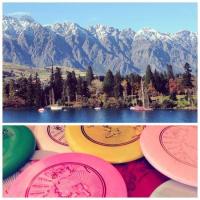 Queenstown Ice Arena
Disc Golf hire in the Gardens
Explore the Queenstown Gardens through a friendly game of Frisbee Golf.  The Queenstown Ice Arena hires discs for Frisbee golf for $5.00 each, and you can add a scorecard & map for only $3.00 (good for 6 players). 
Just head on into the rink & ask one of our friendly staff members about frisbee hire & they will get you started.  We also are able to rent out frisbees for large groups or team building activities, just send us an email at kellye@queenstownicearena.co.nz or give us a call to reserve them for your special day.  
Contact Us
Company: Queenstown Ice Arena
Physical Address
29 Park Street
Queenstown Gardens
Queenstown, 9300
Bar/Lounge
Business Services
Coffee/Tea Facilities
Concierge
Internet Access
Kids menu
On-site Parking
Restaurant on Site
Wifi Internet
$5 per disc $.3.00 for a scorecard & map (pencil too!) *We require a deposit of a valid id to rent discs. Up to 4 discs per valid ID


Open For Business : Yes


Wednesday : 12:00 PM - 5:00 PM
Thursday : 12:00 PM - 5:00 PM
Friday : 12:00 PM - 7:00 PM
Saturday : 12:00 PM - 7:00 PM
Sunday : 12:00 PM - 10:00 PM


Months of Operation : Jan - Dec
Group Info: We can reserve discs for your team building activity or group event. Please shoot us an email at info@queenstownicearena.co.nz for more information or to book your date!


Group Reservation Email: info@queenstownicearena.co.nz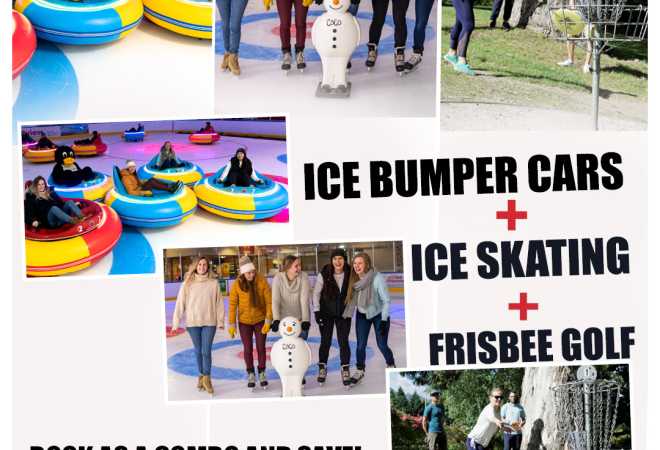 3 activities for $30 at the Queenstown Ice Arena. Ice Skating, Ice Bumper Cars & Frisbee Golf - a saving of $5! *3 for $30-Must be booked together as a combo in full. All activities must be done on the same day, by the same person during our operating hours. Please plan accordingly. No refunds will be provided for activities not completed or missed or for bad weather days. Valid Photo ID required for frisbee hire deposit per 4 discs hired. Guests must arrive at the ice arena 15 minutes prior to their Ice Bumper Car ride or they could forfeit that activity with no refunds.
Valid until 31 January, 2022