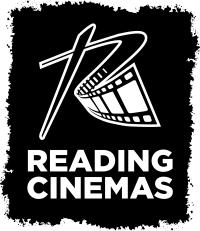 Reading Cinemas Queenstown
Rainy-day activities in Queenstown can be hard to find - but at Reading Cinemas, you can escape the rest of the world with all the latest movies.

Fancy some action? Horror? Comedy, or have it in 3D? Whatever mood you're in, Reading Cinemas have you covered. With wall to wall screens, a snack bar and a Timezone games centre, it's the ultimate all weather activity, great for the kids and one of the top things to do in Queenstown. 

And if you're watching your pennies (who isn't in Queenstown?) Reading Cinemas offer Terrific Tuesdays and group booking deals, so you've plenty of change for that all-important popcorn. Lovely.
Contact Us
Company:
Reading Cinemas Queenstown
Physical Address
11-14 The Mall
Queenstown, 9300
Adult $16.20 (3D $19.30) Child $10.50 (3D $13.20) Student (Valid ID) $14.70 (3D $16.90) Seniors 65+ Over $10 (3D 13.20)


Group Info:

Contact us for Group Booking of 20+ people and Cinema Hires



Group Capacity:

0