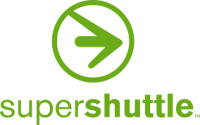 Super Shuttle
If you demand unbeatable value and service, here are just a few of the reasons why you should start or end your journey with us:

Super Shuttle drivers will pick you up or drop you off at your doorstep, whether it's home, a hotel or the office. They'll even help you with your luggage.

Super Shuttles operate to and from New Zealand's largest airports 24 hours a day, seven days a week. Our fleet serves the airports in Auckland, Hamilton, Rotorua, Hawkes Bay, Wellington, Nelson, Christchurch, Dunedin & Queenstown with more on the way.

Super Shuttles don't have meters, so even if the traffic is heavy, you won't have to worry about your fare going up. We only travel to and from the airport, so we can calculate our fares up-front, and stick to them.

Super Shuttle keeps fares rock-bottom by picking up or dropping off other air travellers en route to or from the airport. Alternatively, if you or your party would rather travel alone, enquire about our competitive exclusive ride rates.
Contact Us
Physical Address
Queenstown, 9300