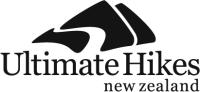 Ultimate Hikes
Milford Track 5 day/4 night Guided Walk
The Milford Track has been described as the finest walk in the world.  See for youself with Ultimate Hikes. Trips depart daily from Queenstown or Te Anau, and provide an all-inclusive hiking holiday. We provide coaches and boats to and from the track, all meals in private lodges with comfortable beds, hot showers and drying rooms. Our guides will engage you with information and assistance, but you will are encouraged to set your own pace and take your time to enjoy the five day walk through unspoilt rain forest and alpine tussock, past fiords and waterfalls and ending at the magnificent Milford Sound. Enjoy a cruise of the sound to top off an unforgettable journey though New Zealands most remote National Park.
Contact Us
Company: Ultimate Hikes
Physical Address
Station Building
Queenstown, 9348
Price: $2,080
Price varies depending on season and room type. Child pricing is available.


Transport to and from Queenstown or Te Anau to the Tracks is included on all walks with Ultimate Hikes.


Monday : 6:30 AM - 6:30 PM
Tuesday : 6:30 AM - 6:30 PM
Wednesday : 6:30 AM - 6:30 PM
Thursday : 6:30 AM - 6:30 PM
Friday : 6:30 AM - 6:30 PM
Saturday : 6:30 AM - 6:30 PM
Sunday : 6:30 AM - 6:30 PM


Group Info: We can take up to 50 people on each walk. Group bookings discounts vary - please contact our reservation office for details. Group bookings are subject to availability.


Group Reservation Email: info@ultimatehikes.co.nz


Group Capacity: 50


November, December, January, February, March, April