Travel to a thriving future is an output and a priority initiative of the Grow Well | Whaiora Spatial Plan. 
How this plan was developed
A Destination Management Steering Group (DMSG) comprised of Destination Queenstown, Lake Wānaka Tourism, and Queenstown Lakes District Council developed this plan with input from the Department of Conservation and Kāi Tahu. The DMSG has led a thorough public engagement process and is grateful for many forms of input and feedback. The process has ensured that the values and vision of local communities, including iwi, are strongly represented in the resulting strategy and guiding values. 
Who has led the process
The development of this plan has been guided by a Steering Group made up of executive and senior representatives from Lake Wānaka Tourism, Destination Queenstown and QLDC in conjunction with domestic and international experts. Destination Think has been a partner to the Steering Group throughout the development process and lead partner in the development of the final plan. The process has also been peer reviewed and guided by a Business Advisory Group comprising five experienced business leaders who have a range of relationships with the visitor economy which provide different perspectives. Between 2020-22, the Steering Group also engaged Thinkplace (NZ) at the prototyping phase, and with Proxima Consulting (NZ) and Anna Pollock (UK) during community engagement and first draft development.
Key milestones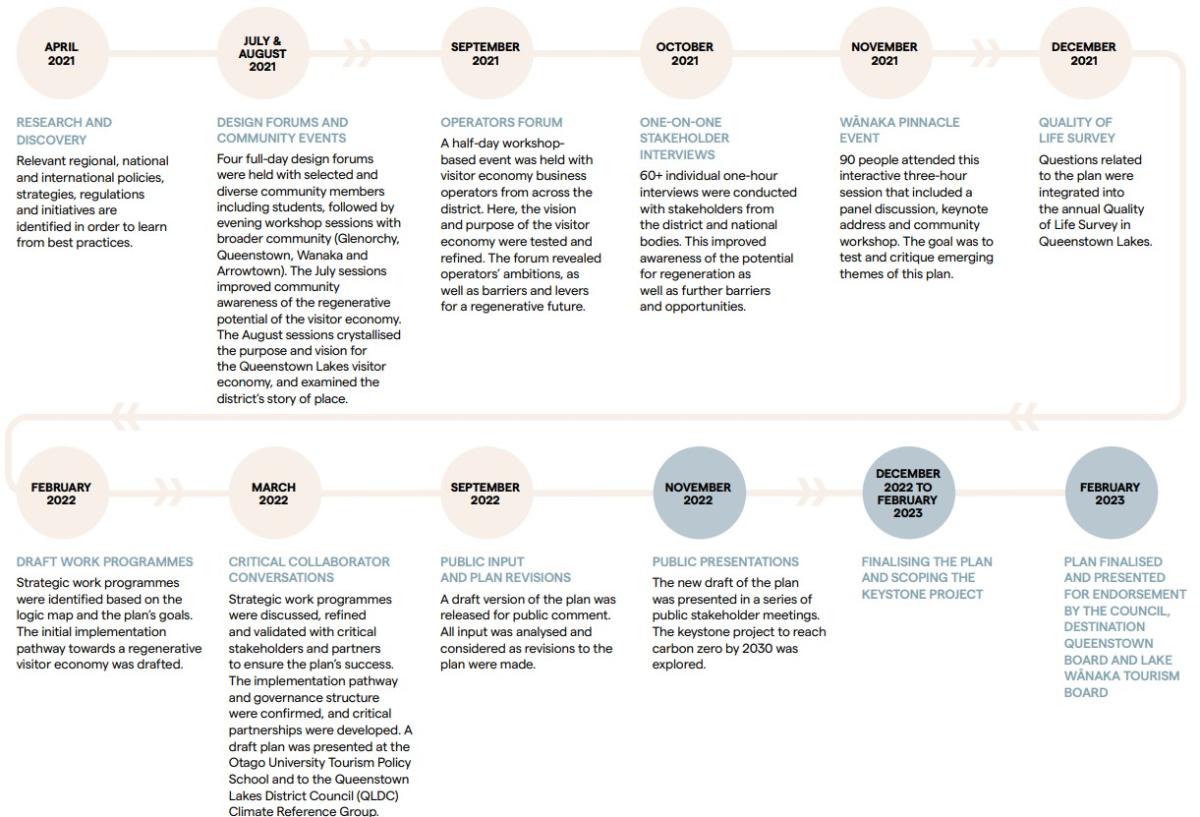 Follow the journey
Sign up to stay up to date on the Queenstown Lakes' journey to becoming a regenerative tourism destination and carbon zero by 2030.