Autumn's arrival in Queenstown brings vibrant reds and oranges as the surrounding landscape and trees drastically change colour. The contrasting blues of the rivers and lakes topped with cool mornings and bright sunshine-filled days make autumn an ideal time to visit. 
The picturesque setting of Queenstown is the ultimate destination for a holiday to reset and recharge. Nestled between the base of the Southern Alps, Queenstown is a charming retreat filled with relaxing activities that will keep your feet firmly on the ground or kicked back in ultimate relaxation mode.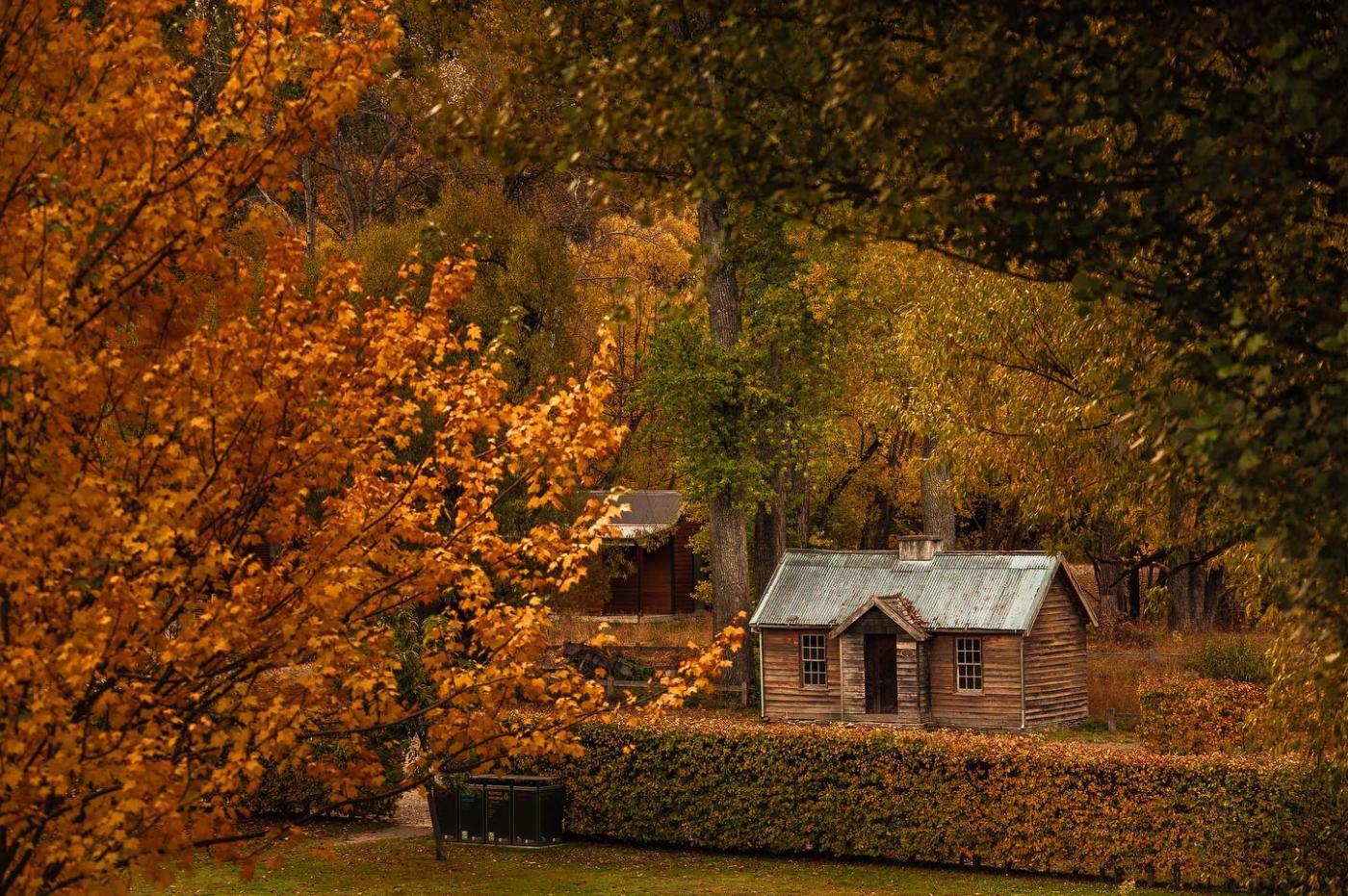 Arrowtown in autumn. Credit: @nolklin
Take in the autumn scenery
No better way to reset one's busy life than a stroll among some of the world's most incredible views. Think mountains, lakes, and watching the sunset over alpine vistas for a real melt-your-troubles-away moment. With a plethora of short walks, day hikes, and multi-day tramps on our doorstep you will have no trouble letting mother nature heal you.
Autumn's arrival to town is most apparent in Arrowtown. The hills are ablaze with yellow, orange, and red foliage adding to the brilliance of this historic town. Wander under the gold poplar trees at Lake Hayes or stroll through the Queenstown Gardens, a botanical paradise containing a variety of exotic and native trees and plants. This tranquil sanctuary offers picture-perfect views across Lake Wakatipu to the Kelvin Peninsula and Cecil and Walter Peak.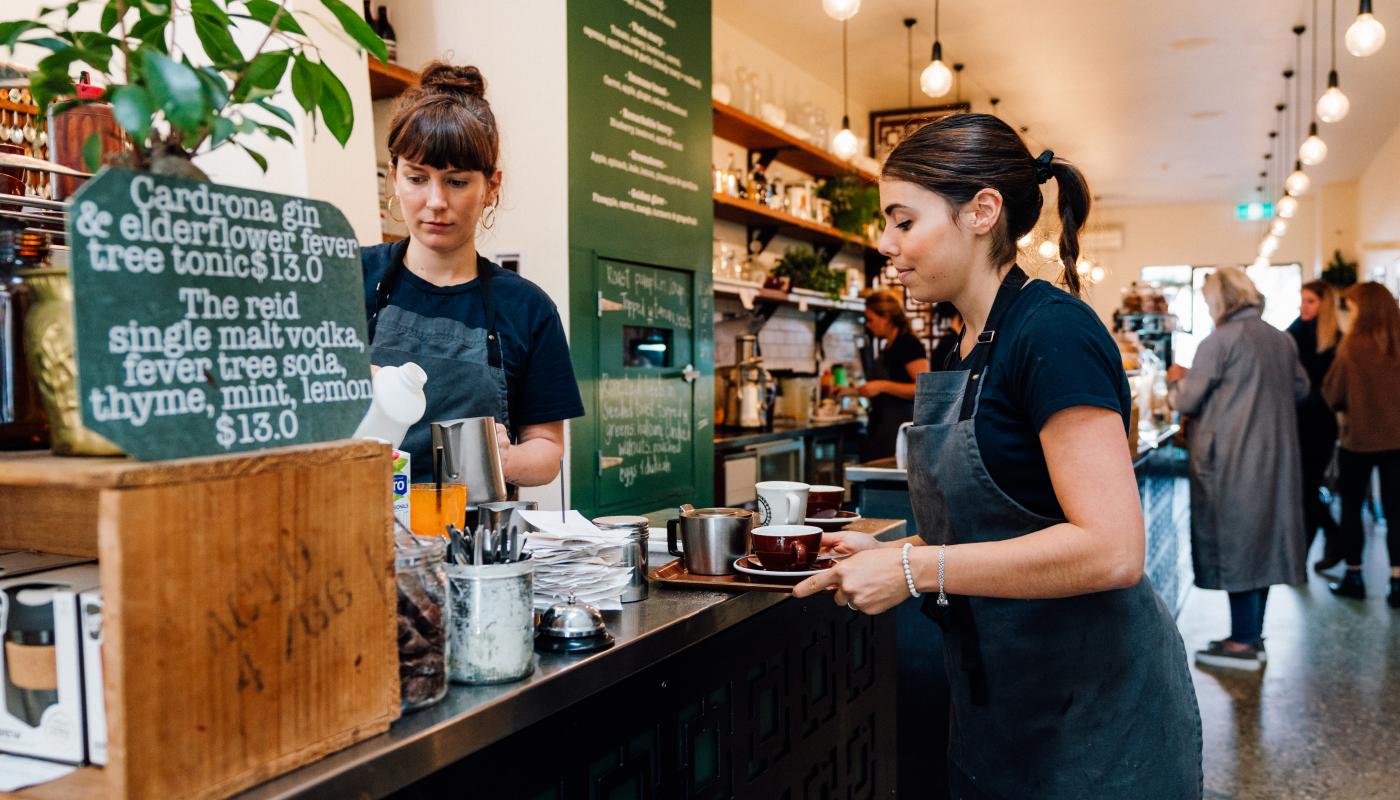 Vudu Cafe & Larder 
Love at first sip
That's what they say when you happen across local favourites such as Yonder café in Queenstown CBD who are constantly producing some of the finest brews in town. Lose yourself in a good cup of coffee or a loose-leaf tea and cosy up in the comfort of the modern, quirky setting. Dive headfirst into a good book and be sure to sample the culinary delights on offer.
If grabbing a coffee with a lake view is your thing then head to Vudu, where you can sample sweet treats that are too good to pass up. Slow mornings in Queenstown don't get much better than at the Boat Shed Cafe & Bistro. A historic building repurposed into a quaint café on the shore of Lake Wakatipu, a short drive from the CBD. The view of the Remarkables mountain range is pretty easy on the eye, especially in autumn when the trees in front dramatically change colour.
Soak the troubles away
You can always rely on the classic day spa to revitalise you back to life. A trip to Queenstown wouldn't be complete without a visit to the iconic Onsen Hot Pools. Overlooking the Shotover River, watch as the sun dances over Walter Peak, and kick back in your very own tub. You will find that level of relaxation at other venues across Queenstown too. Or how about a day retreat to the eforea spa at Hilton Queenstown? If a sauna, swimming pool and full menu of treatments floats your boat, then you have reached your destination.
Find your flow
Relax and regain your focus with a yoga class or retreat in Queenstown. With tranquil, natural surrounds, this alpine town is an excellent location to get your zen on. Yoga in Queenstown is a great way to unwind and the presence of our mountains gives you a full physical and emotional overhaul. Join a local yoga class at Sherwood or request a personalised appointment at Nadi Wellness, if hot yoga is your thing then Studio Sangha offers hot Bikram-style yoga here in Queenstown.
Go all out with an extended wellness retreat at Aro-Ha, located on the hillside near Glenorchy. Or check in to a retreat at The Headwaters Eco Lodge who've teamed up with locals Emma Ferris, from The Breath Effect, and Sarsha Hope, from Hope Wellness, to bring you year-round wellness retreats. A different kind of adventure awaits, where wellness meets luxury. Re-wild your soul in nature and leave feeling a deeper connection to the source of your own wellbeing.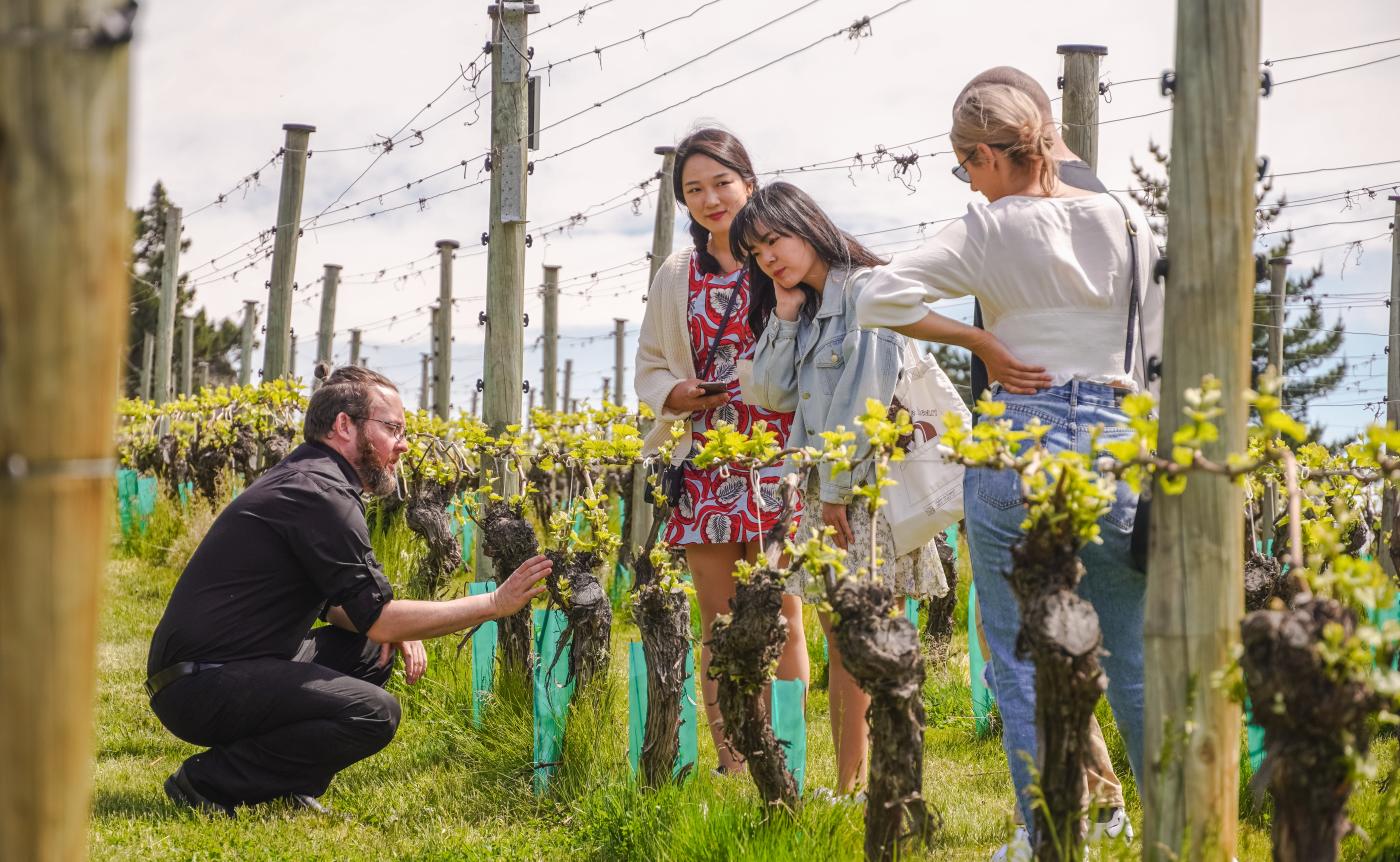 Gibbston Valley Winery Tour
Amble amongst the vines
Picture this - you, world-class Pinot Noir and a network of vines to explore in Gibbston. The wine region of Central Otago is equally as famous as the mountain landscape here in Queenstown and if you can picture your relaxation retreat including a glass of wine in hand while watching golden sunsets, then you have come to the right place.
Guided tours, solo trips, and even a bike the wineries option for those who fall into the active relaxing category. Meet the people behind the craft, hear their stories, and connect with your inner connoisseur among the vines.
See the sights
Experience Queenstown at your own pace during a guided tour. You can reset your batteries while being guided through some of the most iconic and inspiring scenery. How about a ride out to the historic gold mining villages in Macetown or Skippers Canyon? Follow old miners' trails to uninhabited settlements, 4WD up and down unsealed roads and experience thrilling river crossings and narrow rugged backcountry passes. Discover the drastic change in the seasons here and watch as autumn turns into a fiery palette of reds and orange in Queenstown's most remote locations.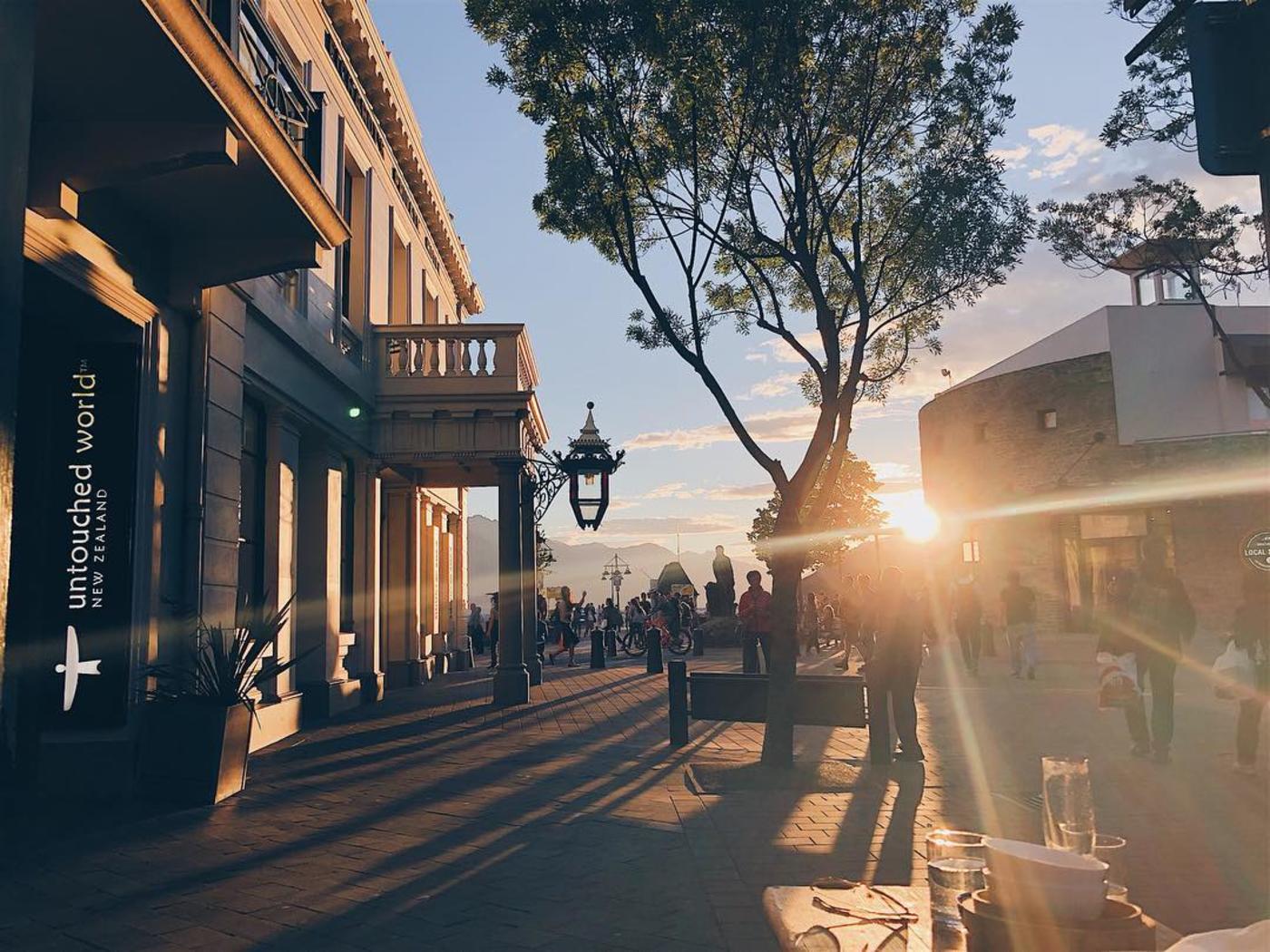 Queenstown Mall. Credit: @yessikaayu
Indulge in a little revitalising retail therapy
Framed by the distinct autumn glow and led by the smell of fresh coffee and baked treats, a stroll down Arrowtown's beautiful idyllic streets and a browse through the boutique stores is sure to set you straight into holiday mode. From handcrafted goods, ethically sourced fresh bouquets to locally sourced gold jewellery, the retail experience in Queenstown is a dynamic mix.
Queenstown's CBD boasts great shopping too, with luxury brands, iconic design stores and boutique fashion. Queenstown is also home to a mixture of art galleries that house various pieces of work with everything from master landscape photography to contemporary fine art and sculpture. You'll surely find the perfect piece of Queenstown to take home with you.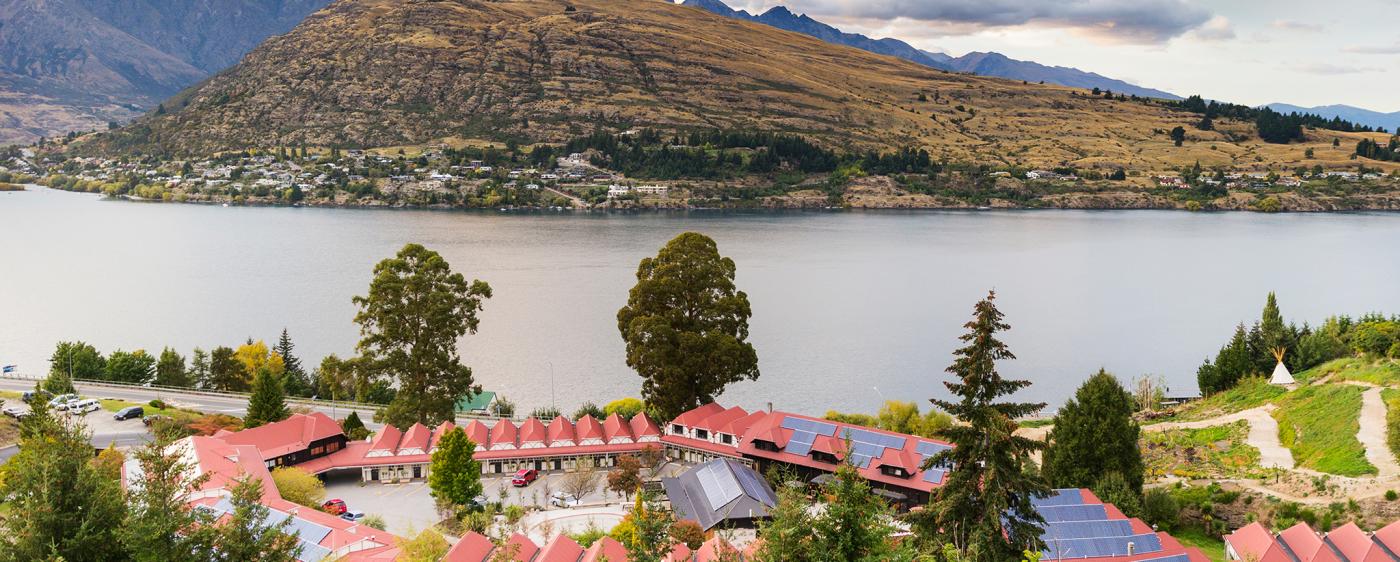 Sherwood Queenstown
Find your perfect culinary delight
Queenstown CBD is a foodie's dream with over 150 bars and restaurants, and cuisine from around the globe. If you're in the mood for a holiday where you only need to travel a few steps between five-star meals and your delightfully plush bed, hotels such as Eichardt's Private Hotel, The Spire, The Rees Hotel, Millbrook and Hilton Queenstown provide the perfect solution. 
Those who say you can't lose yourself in a dinner plate must not have tried the delights on offer at Sherwood Queenstown. Sherwood takes a local sustainable approach to their offering. Things don't travel far before you eat them at Sherwood, with a large vegetable garden farmed under organic principles the food is fresh, abundant, and not one to miss. Pair this with their cosy interior and it quickly becomes the place to lose yourself while reflecting on the changing seasons. 
An autumnal escape to rejuvenate your mind, body and spirit may be just what the doctor ordered. Be inspired, be relaxed, be revitalised in our beautiful alpine retreat.
Our Queenstown stories are packed with ideas to inspire you to experience Queenstown, Arrowtown, and surrounds in a slower, more meaningful way. As you explore Queenstown, share your adventures with us on Instagram and #QueenstownLive.