Slowing the march of wilding pines around Queenstown
Amanda and David arrived in Queenstown in 1993. Almost immediately they became involved in a project to control the spread of wilding pines on Queenstown Hill.
David explains, "We met a local guy who had funding for a back-to-work scheme to track down wilding pines. That project was one of a handful of grassroots initiatives by farsighted people, that birthed the local wilding pine movement now led by organisations like The Whakatipu Wilding Control Group."
"We helped with transport and communications and began organising volunteer days ourselves. That first project ended because it didn't get ongoing funding, but we've continued tackling wilding pines ourselves ever since. We organise volunteer days for our team and the local community, and we also work with partners like the Department of Corrections, who explained to us how it can be hard for them to find meaningful projects for people doing community work. We take groups of community work offenders up Queenstown Hill and put them to work pulling out wilding pines."
Wilding conifers have become more problematic in Otago recently as a result of the growth of commercial forestry in the region. There are 124,700 hectares of commercially planted forests in Otago, more than a third of this area has been added since 1991, and while Douglas fir accounts for only 6% of commercial plantings across New Zealand, in Otago it accounts for 23%. Wildingconifers.org.nz's quick identification guide lists Douglas firs as the most common wilding conifer. 
Otago Regional Council estimates wilding conifers are spreading at around 5% annually. They note that, "Where there is thick wilding conifer growth, this can lead to local extinction of native plant communities, the drying of wetlands and riparian areas, and resulting impacts on native fauna through the loss of habitat."
Some of Nomad Safari's corporate clients like to combine a trip to Queenstown with a conservation project as part of their Corporate Social Responsibility (CSR) programme. Wilding pine control offers the perfect opportunity for a group to get into nature and perform a genuinely valuable service for the Queenstown region, and Nomad Safaris offer CSR days as part of their line-up of tours for groups. David says, "Pines don't share. If we let them take over we'll lose our views, we'll lose our diversity, and we'll lose our connection to this environment."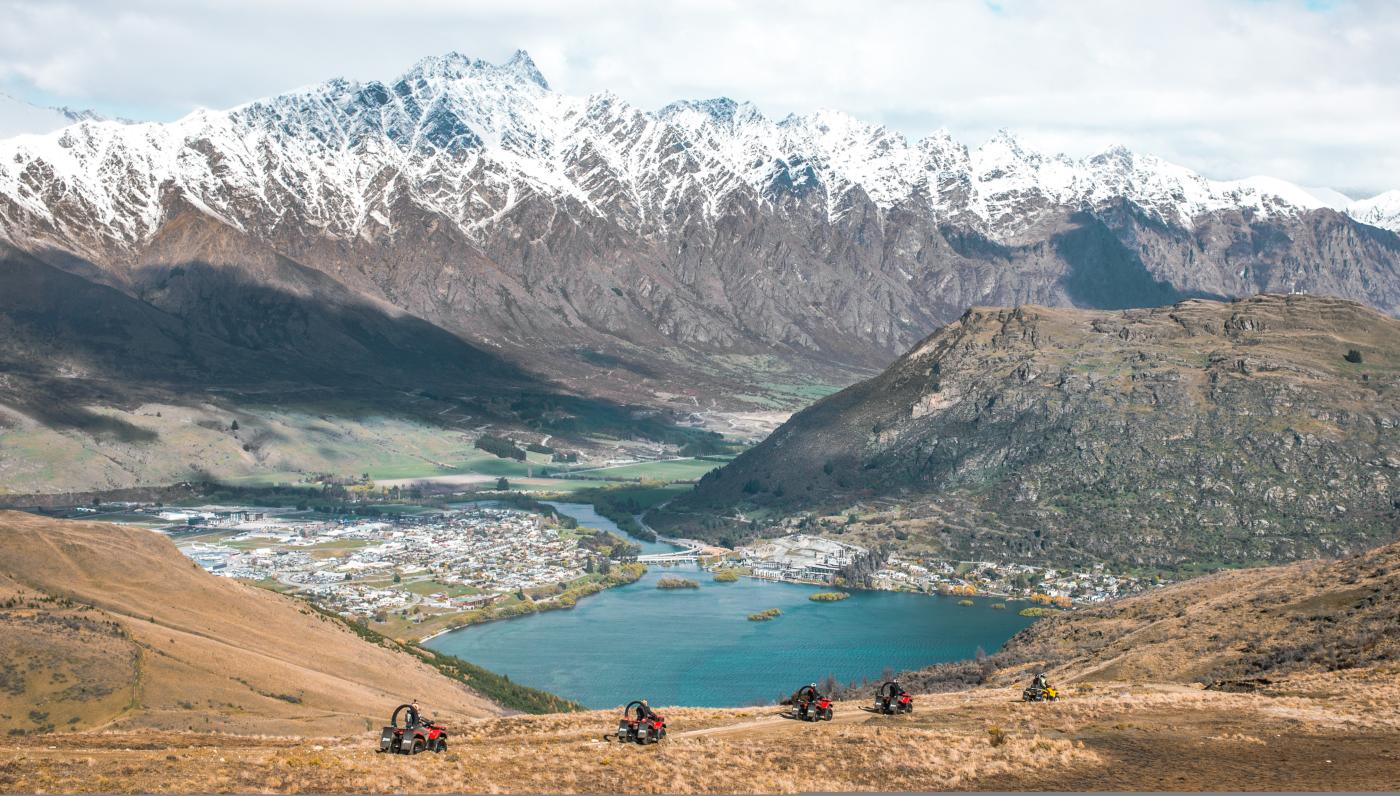 Quad Bike Tour, Queenstown Hill
The Routeburn Dart Wildlife Trust
Wilding pines aren't the only environmental threat Amanda and David are addressing. Amanda explains that she and David have been walking the Routeburn and other tracks in the area for almost 30 years, and in that time, they've noticed the forest become quieter as the bird song disappears.
Amanda says, "We hear how noisy the forests on Stewart Island are and it's not like that on our walks. Predators are destroying the native birds around Queenstown. We offer guided walks on the Routeburn, so we've really noticed the damage predators have done in that region. When Air New Zealand put up a seed fund for wildlife projects encouraging operators to address predator damage to bring back birdsong, we got together with a group of like-minded locals and founded the Routeburn Dart Wildlife Trust in 2013. It's a last stand to save our wildlife from extinction."
Protecting our precious native birds
The Routeburn Dart Wildlife Trust traps introduced predators like stoats, ferrets, weasels, possums, rats, and cats. New Zealand birds evolved without mammal predators and have no defences against them. Many birds have become extinct. More are hanging on by a thread.
The Trust has 50kms of trap-lines in the Routeburn valley forests protecting native birds like kaka, mohua and kakariki from rats and stoats. They have 200 traps in the Harris Saddle area and Hollyford Valley where rock wren and kea are under threat. They also have over 600 traps on the Dart and Rees River to protect endangered braided river birds like black-fronted tern, black-billed gulls, and wrybills from stoats and cats.
Trust volunteers take it in turns to clear and bait the traps. Amanda and David walk the trails with their son, who's particularly good at spotting the ribbons on the traps. They remove the dead predators, rearm and bait the traps, and walk on to the next. David says, "It's very low tech, very labour intensive and unreliable, but it's the best thing we've got right now. We're holding back the flood until a better solution is built."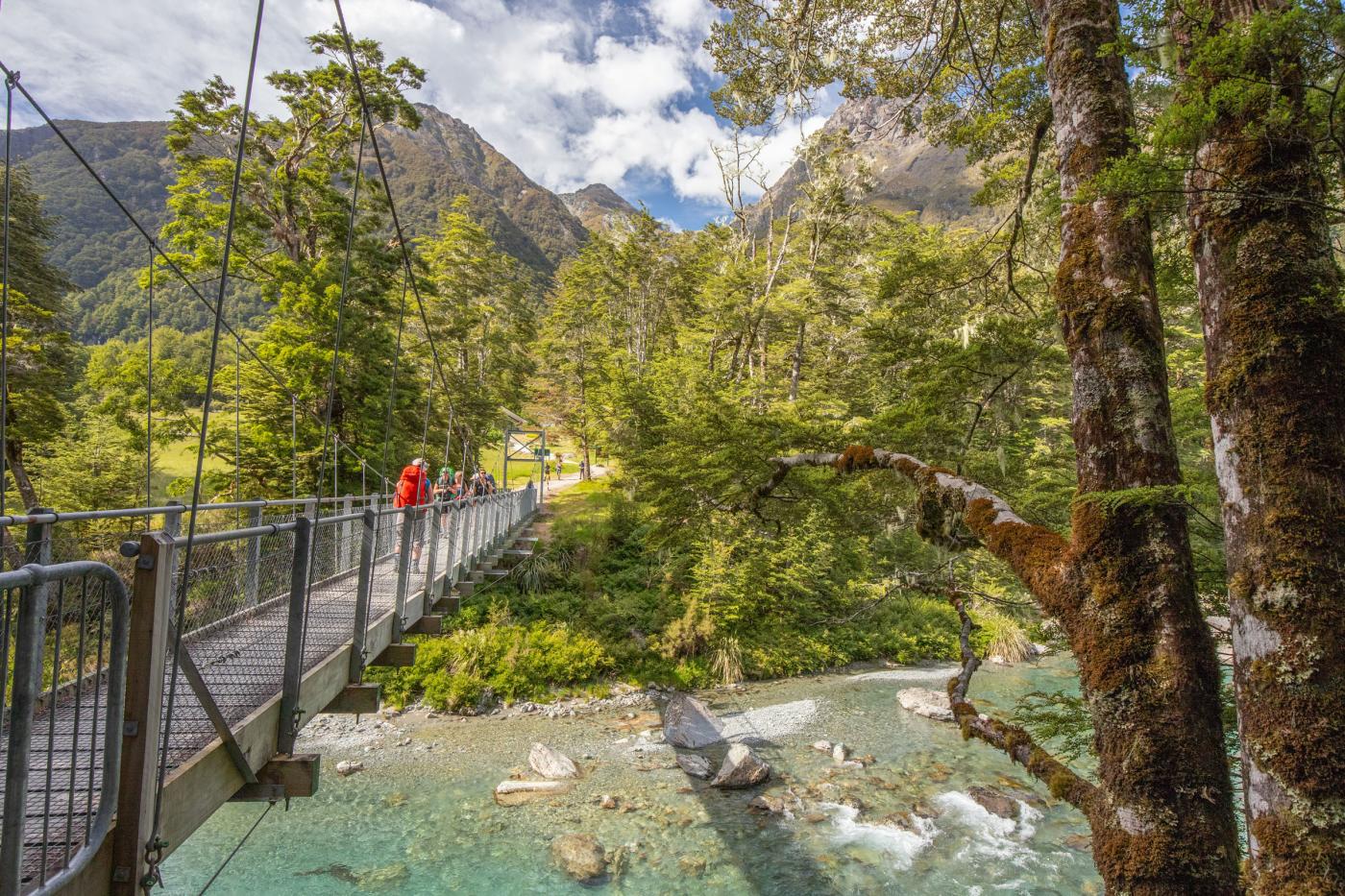 Guided walk on the Routeburn Track
Track maintenance and litter clear-up
Nomad Safaris also help maintain the public tracks to Skippers Canyon and Macetown, clear water culverts and pick up litter. Amanda says, "We use those tracks for our tours, so it's natural for us to want to take care of them and make them better. It's just something we've always done. We see something that needs doing and we do it."
Amanda says, "There are many people out there like us, doing their bit to make Queenstown better. We can't give much financially because we're not a huge business, which is why we take action instead. Everything we do benefits us because we're connected to this place, emotionally and economically. We believe local people doing the work should be celebrated, supported, and funded because together we can make a difference and inspire others."
Tackle wilding pines as part of your Queenstown adventure
If you're planning a trip to Queenstown with your team and you'd like to do your bit for the local ecosystem while you're here, Amanda and David can take you out for a fun day felling wilding pines in Queenstown's spectacular landscapes. The Whakatipu Wilding Conifer Control Group also organise volunteer days doing conifer control work, while local essential oil makers Wilding & Co harvest wilding pines and turn them into pure Douglas fir oil for use around the home.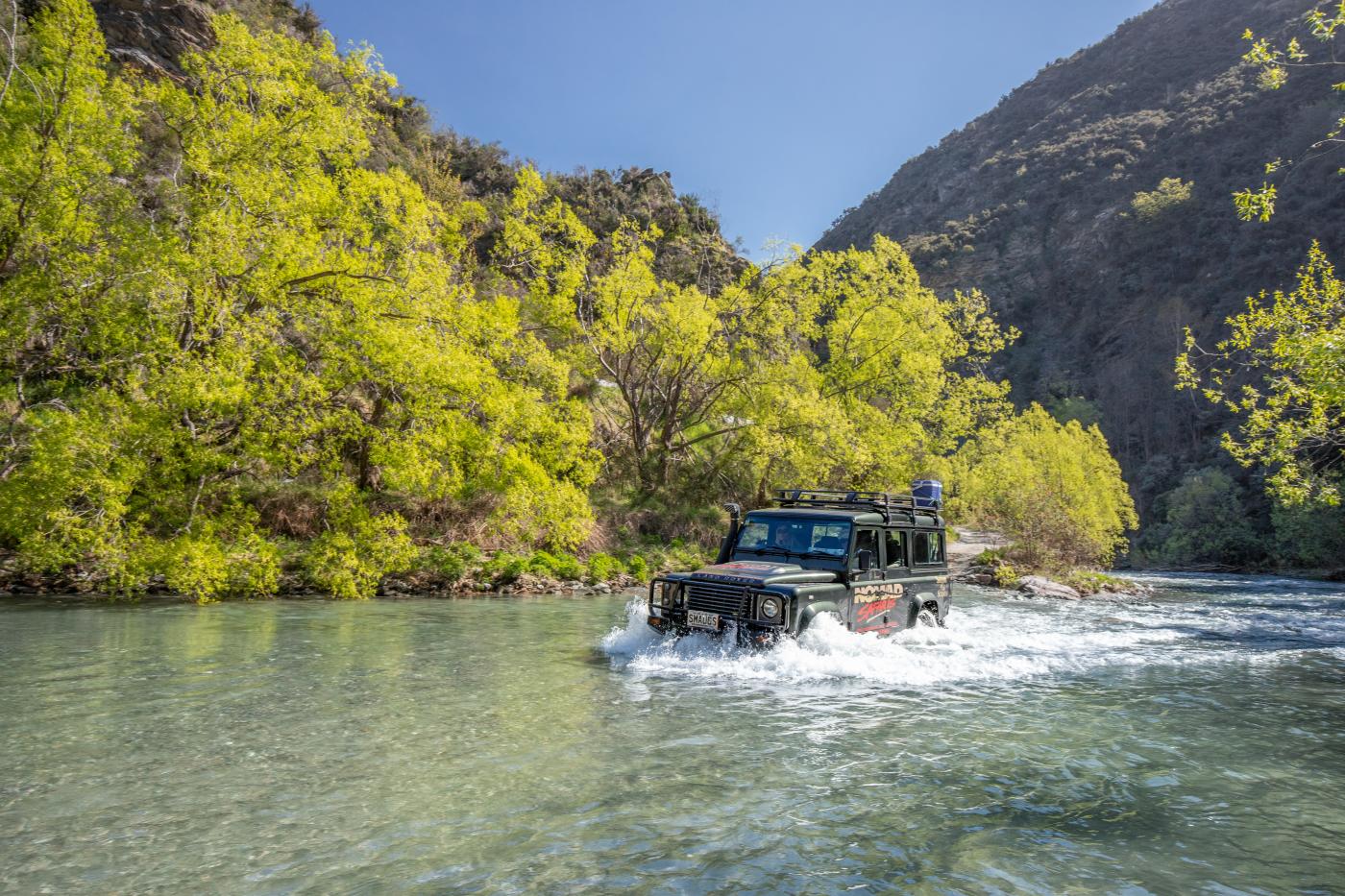 Macetown 4WD Adventure