Driftaway Queenstown, a brand-new Holiday Park on the shores of Lake Whakatipu in Frankton, Queenstown is setting a new standard for sustainability.
Driftaway opened its doors in March 2022 with 110 sites, 10 villas, a modern facility hub, private hot tubs, and the ability to cater to up to 400 guests.
With over two decades of experience in the holiday park industry under their belts, new owners Rochelle Peychers and Bryan and Georgia McChlery understood the importance of not just taking from the environment they were operating in, but giving back, too.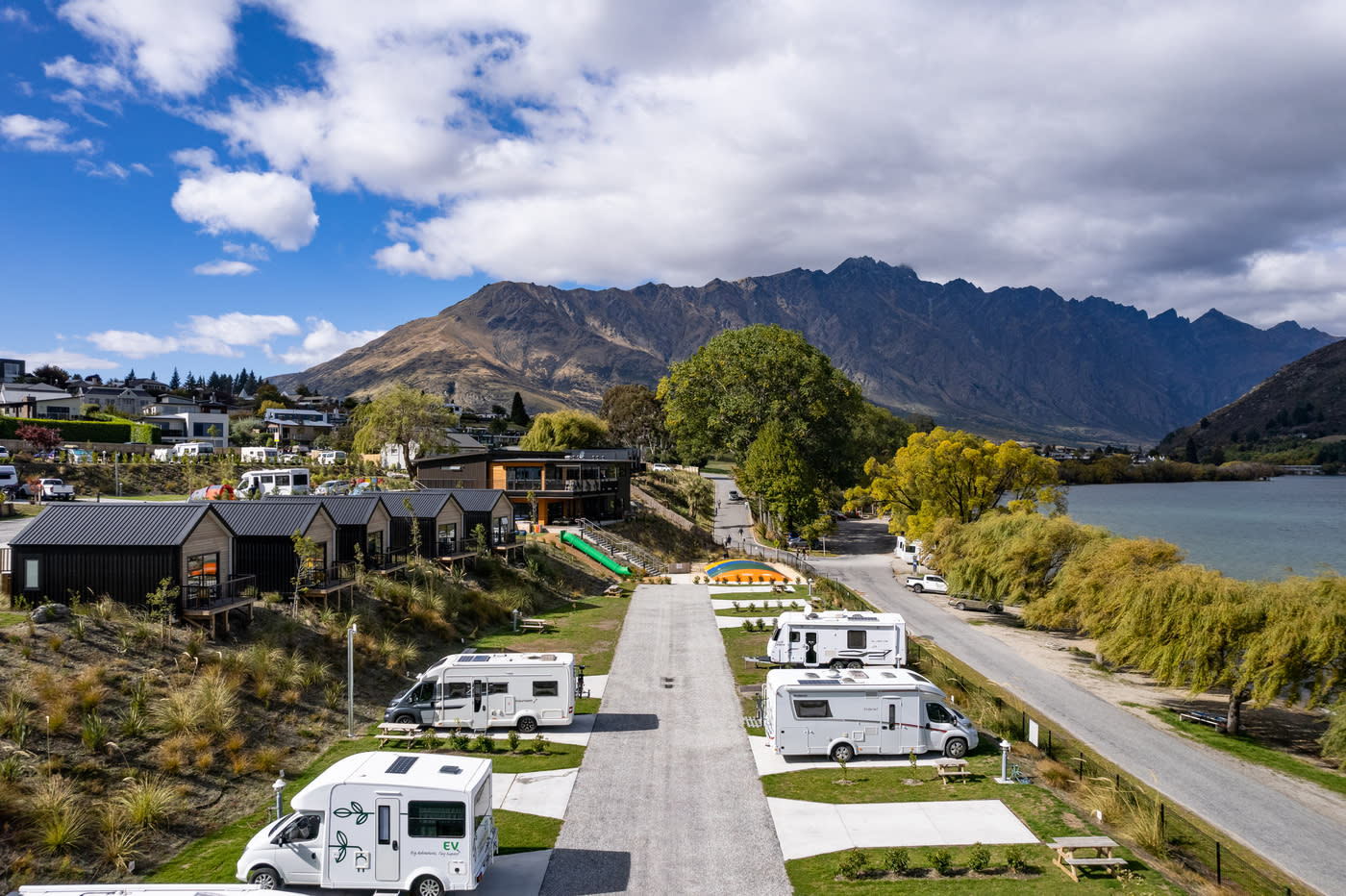 Campsites at Driftaway Holiday Park
"We wanted to create a holiday park that would be a positive force for the environment," says Rochelle. "We're passionate about sustainability, and we believe that everyone can play a role in protecting our planet."
Driven by their core values – Look after the little things, Intentionally strive forward, We're all in this together, and Bring your best self – they designed Driftaway with sustainability in mind from the outset.
The design phase focused on crafting durable, easy-to-maintain furniture to reduce the need for frequent replacements. Recycled materials played a significant role in the park's development, like the soft floor matting in the playground which is crafted from repurposed tires.
58 solar panels allow Driftaway to harness clean and renewable power from the sun. An innovative heat recovery system captures the warmth from hot shower wastewater and dryer exhaust and repurposes it to heat cold water, further increasing energy efficiency.
All villas come equipped with EV chargers and the park is future-proofed to accommodate electric campervans when the time comes.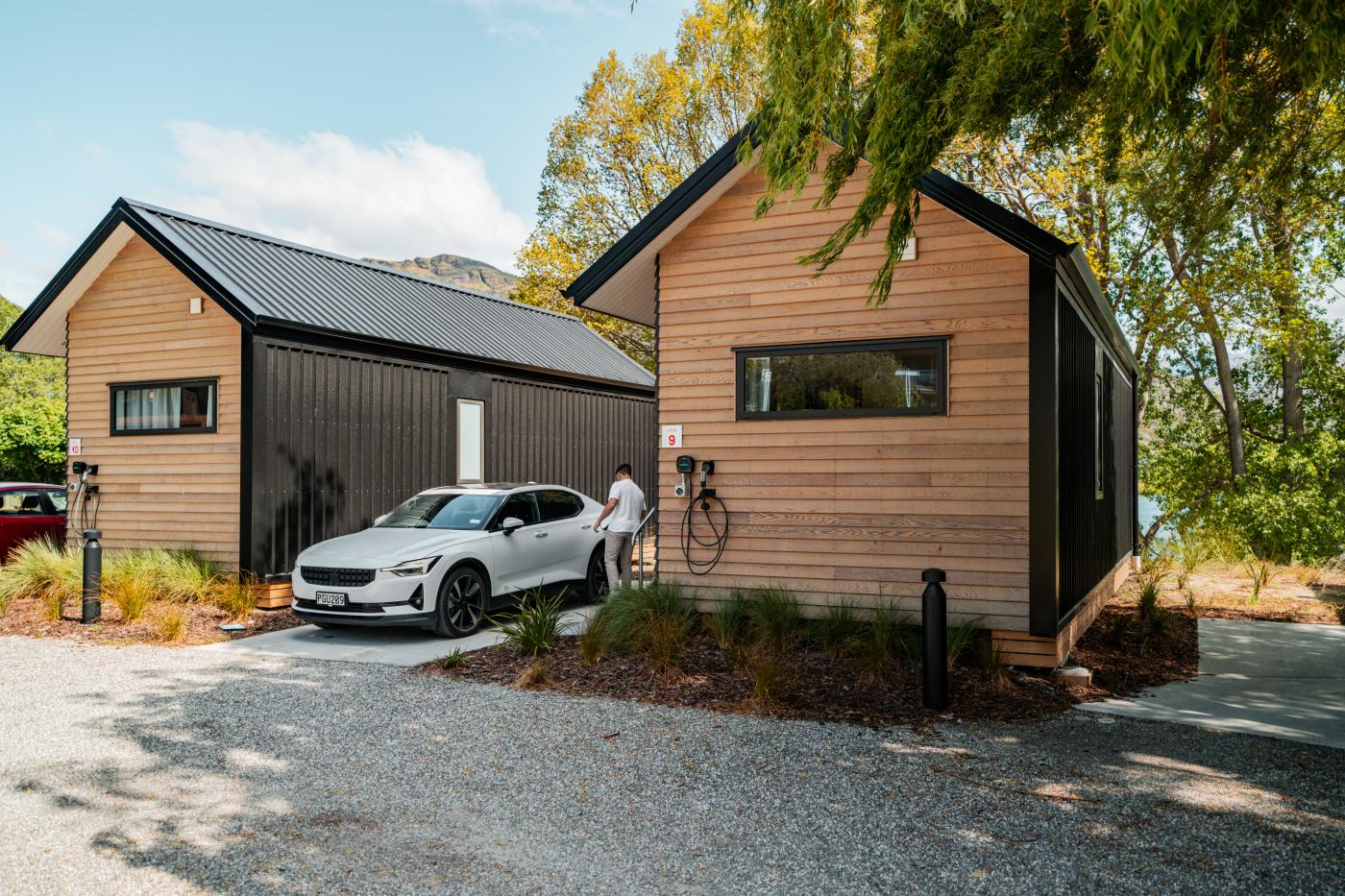 Villas equipped with EV chargers
Driftaway is perfectly situated for guests to use Queenstown's low-carbon transport systems. Queenstown Ferries' Marina stop, and the Frankton Bus Hub are only a short walk away. Bikers and walkers can enjoy the convenience of the park's location right on the Queenstown Trail.
Rochelle's advice to other businesses embarking on a sustainable journey is to, "Make use of all the tools available to you. It can be beneficial to look at similar-sized companies within the same industry and share experiences. Be genuine in your approach to sustainability and be proud to support our region's regenerative ambition."
Driftaway knows that data is key when it comes to ensuring a fully regenerative business model. Determined to reach carbon zero, they partnered with Toitū to measure and benchmark their CO2 emissions.
Encouragingly, they found that in their first operational year, they produced significantly less CO2 than similar businesses in their industry. They're now leveraging these insights to make further reductions.
In just eighteen months, Driftaway has achieved a lot. Hundreds of glowing five-star reviews show that committing to sustainability doesn't mean sacrificing visitor experience.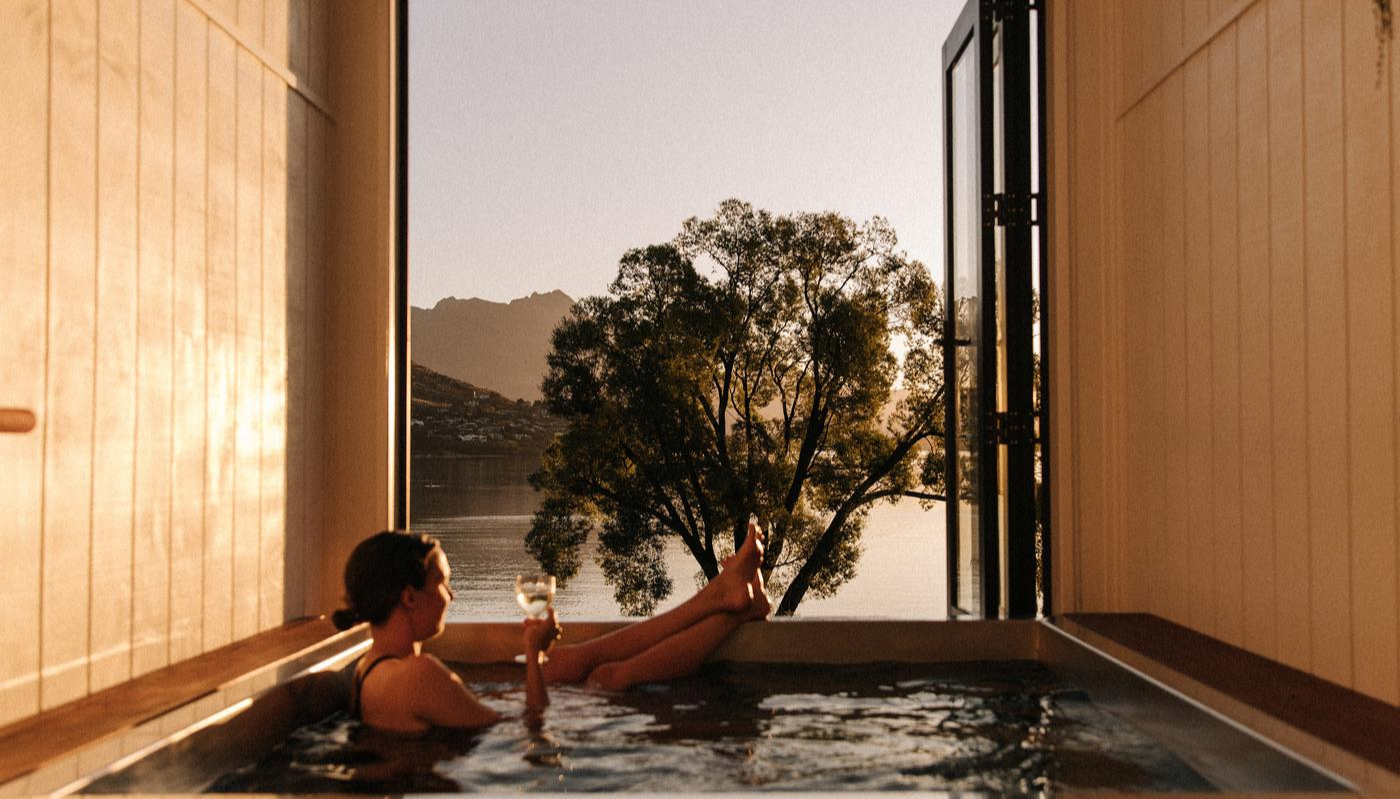 Hot pools at Driftaway Queenstown
"You can't just take. You have to give back. Plus maintaining and reinvesting in regenerative initiatives will save money for your business in the long run. Everyone and everything can change – we can all do something", says Rochelle.
Learn more about Driftaway Holiday Park's sustainability journey on their website.