When newlyweds, Toni and John Glover bought the Kinloch Wilderness Retreat, their neighbours put bets on whether they'd last out the year. Toni had left a career in the U.K. as a high-flying sales and marketing director for a tour operator travelling all over the world. "I saw a lot of properties and a lot of places."  John was a Yorkshire engineer, who loved skiing and the mountains of the South Island. The couple hadn't been together long – but Toni was studying tourism policy planning management and had big ideas about the future of tourism.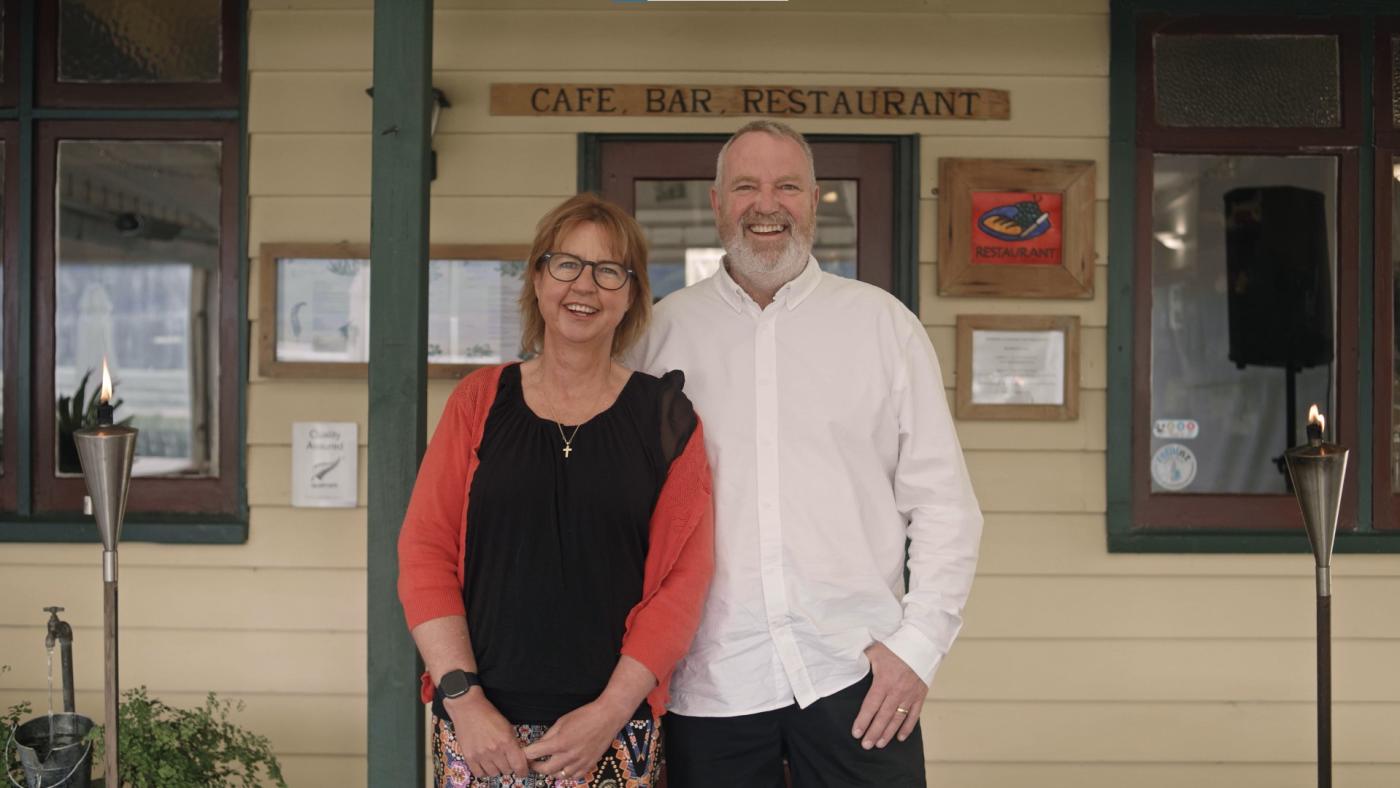 Kinloch Wilderness Retreat owners, Toni and John Glover
That was 22 years ago. Today those neighbours are good friends, and that ideology – to find a place that would deeply nourish the soul of those who visited - has only got stronger. It's been shaped in part by the challenges of working and living an hour from Queenstown in a wilderness location in the Queenstown Lakes district, at the head of Lake Whakatipu and even further down the dead-end road from Glenorchy.
"Being in Kinloch we've had to do a lot of stuff ourselves. We've got our own solar power, our own bore for water supply and treatment, waste treatment, and all those sorts of things that go wrong constantly. So you're constantly having to think of how to solve problems – and I guess how to solve problems for the long term," says Toni.
That meant a change in the way business planning was done, from looking at the next financial year to being far more future-focused. They began to think in decades rather than years.
"We've very much gone away from thinking about the return we're going to get on investment. But more looking at the right thing to do, so what's the intelligent thing to do for the very, very long term."

Kinloch Wilderness Retreat - installing another solar panel.
Sustainability wasn't a word that was used in the early days – it was just a matter of common sense. A long way off the main highway to Queenstown, transporting both visitors and supplies meant carefully working out what needs to leave, using the same transport that had brought what needed to arrive. There was never any room for carelessness or waste. In 2016, the couple went further, first buying a hybrid, followed by two electric vehicles and installing a Tesla charging point. From July this year, Kinloch Lodge will have UBCO electric bikes available to rent to 'Journey into Nature' in a quiet, carbon zero way.   
"We're taking passengers in fully electric vehicles and have been doing that for about four or five years. And that's about telling that story and having that sustainable influence through every single part of the estate. From how they arrived to how they are treated - the people piece of the whole thing is very important. Everything that we're trying to do is a talking point."
Having chickens and being able to grow their own vegetables and herbs, helps keep that transport down, and of course, the chickens get first dibs on the food waste, the rest - right down to the paper napkins and kitchen towels is composted.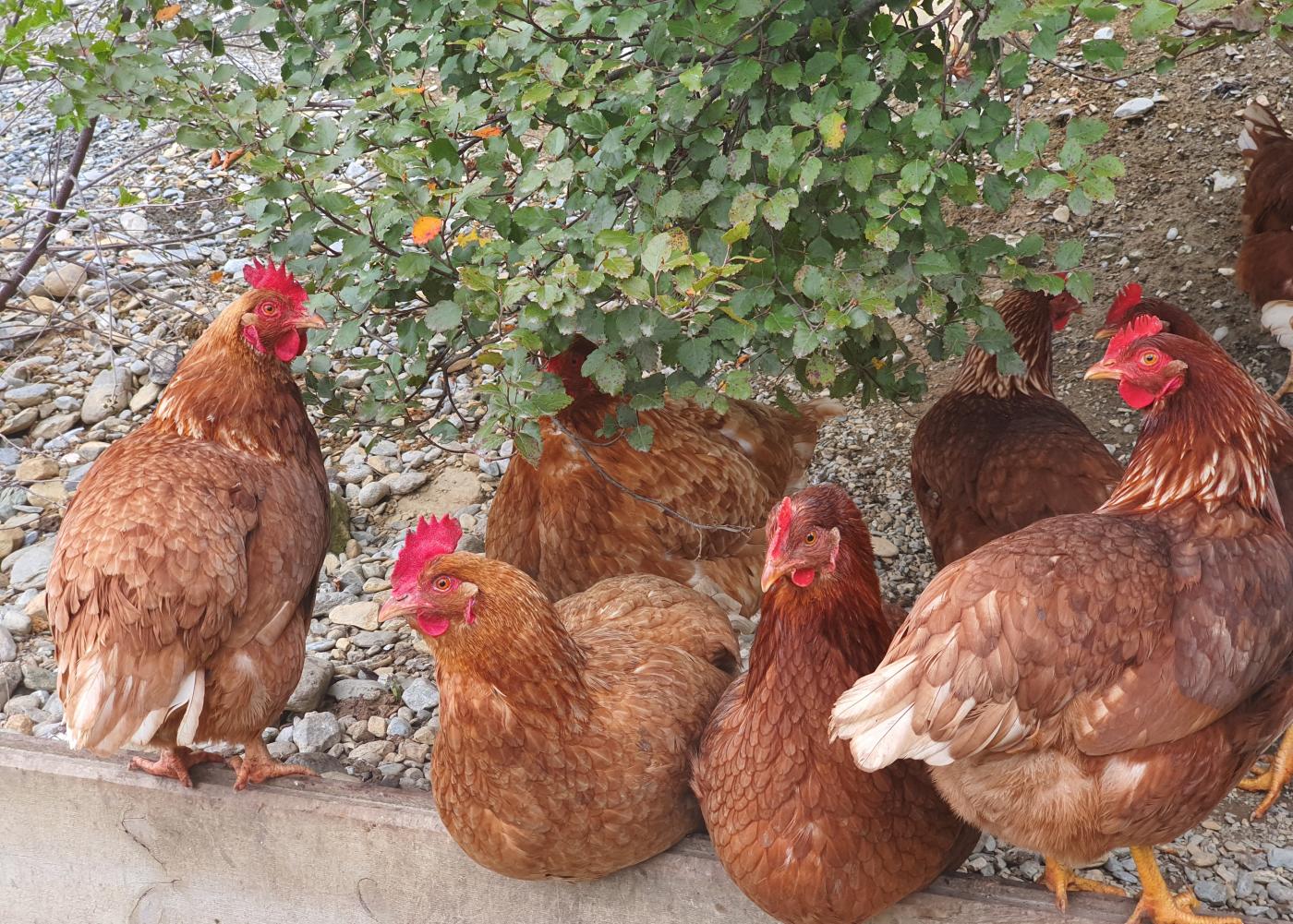 Kinloch Wilderness Retreat chickens
Toni and John's love of good healthy, regeneratively farmed or organic food is another important part of the story. They've cut back their food waste by keeping the menu as fresh, organic and streamlined as possible. For example, Akaroa salmon arrives in Queenstown on a Friday morning and is on the plate at Kinloch the same evening.
"We create a beautifully balanced organic meal, which can be done with a meat protein or fish. Every dish could be done, vegan, vegetarian - and always heaps of vegetables. It's very nourishing food that makes you just feel better."
If the food is nourishing – so is the place itself, with a variety of accommodation options for travellers. "The best air, the best water, the best scenery. I mean, you get a lot of energy from the mountains. We have an earth chakra point (a place of renowned spiritual energy) just up the road."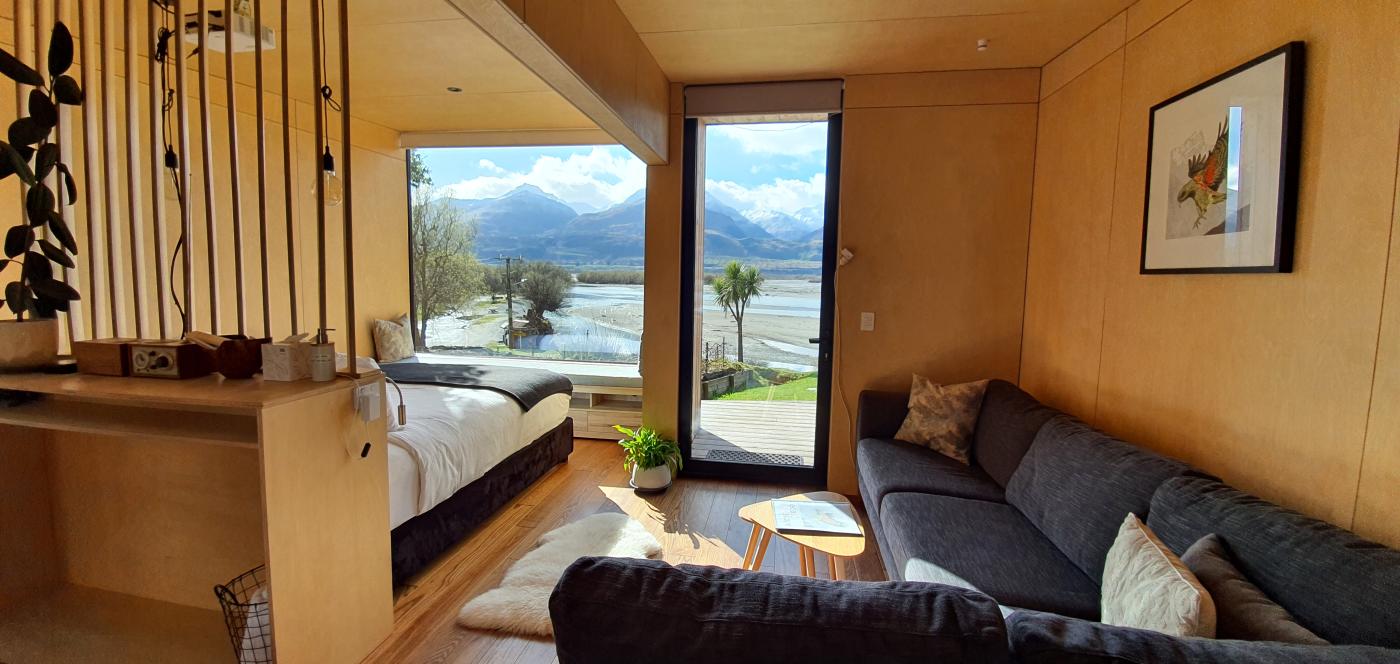 Kinloch Wilderness Retreat Ecoscapes
Building resilience into their business saw the couple invest in passive 'low energy' cabins a few years ago. Designed to blend with the environment and made with locally-sourced green building technology – the 'Ecoscapes' have been a runaway success. Commanding the highest room rate of the lodge – in peak season they're booked out months ahead. Toni puts it down to always making sure decisions are made based on their values.
"We just did what needs to be done for the environment and our people and our guests, not what needs to be done to get the best return - because that is always an outcome when you do things well in a way that guests need."
Accommodation is provided for those who work at the Kinloch Wilderness Retreat, not only for the obvious benefits, but also as part of building a community of like-minded people focused on the health benefits of living amongst nature and doing what they can to mitigate climate change. Every evening at 5pm they stop what they're doing to enjoy a meal together. The people who work here, Toni says, do so not just for the wage (although the team this year did share in 50% of the profits) but for everything the lodge stands for. "We want them to do what they love, and have the time to interact with our guests." That's meant things like getting a robotic lawn mower (powered by solar) to free up someone to do the gardening work they do enjoy. "All we're doing is we're looking at things in a more simplistic, long-term basis to make life better for them and that really influences the way they interact with our visitors too," says Toni.
Which is probably why Toni welcomes some of her guests back again, and again, and again.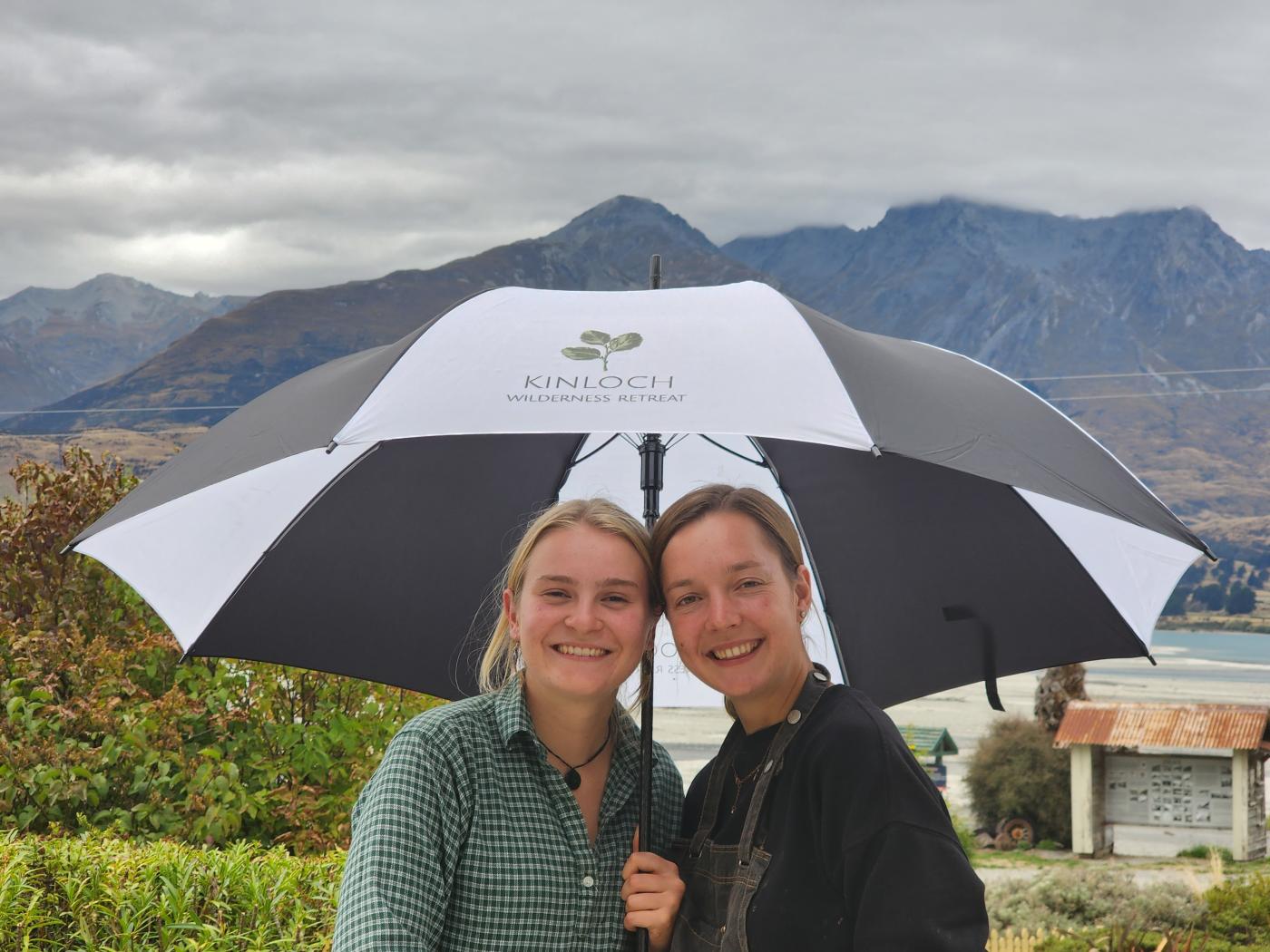 Kinloch Wilderness Retreat Team 
"We love that. We want our guests to come here and they won't necessarily know why it feels so amazing. But just to feel that way, and want to emulate it. Just slowly spreading that message about food and wellbeing and wellbeing for the land."
For more information about sustainability at Kinloch Wilderness Retreat here.