If you've dined at Blue Kanu, it's likely one of the most memorable restaurants you've been to.
From the moment you walk in the door, you're greeted with a warm Kia ora. After dining on share plates of Polynasia soul food, a flavourful, exciting combination of Asian cuisine with a Pacific influence, you'll leave feeling warm and full – that's all thanks to the vision of Karen Hattaway, Blue Kanu's founder.
"There's this amazingly addictive side to hospitality where you see that look on people's faces when they've had a lovely dinner that's created a wonderful memory, and you just want to do more of that. That began my love of hospitality. I've been hooked ever since..."
Discover more about what inspired Karen to serve up soul food in Queenstown and learn where she finds her inspiration. She'll share some insider tips to help plan your trip, too.
Bringing Blue Kanu to life
The vibrant space is the creation of serial hospitality entrepreneur Karen Hattaway, Ngāti Kurī, who is the brains behind some of Queenstown's best-loved cafés and restaurants over the last 23 years including Captain's Restaurant, Pier Queenstown, and Blue Kanu.
A blend of cultures influences Blue Kanu, a Polynasia fusion restaurant. Menu favourites include deeply savoury goat rendang bao buns, a fresh light Fijian market fish kokoda, and sumptuous coconut and caramel pork belly. The hula hut-style bar serves up impeccable cocktails with a tropical theme.
Service is warm and friendly, but the vibe is laidback and unpretentious. If you ask one of Blue Kanu's many loyal fans they'll say it's a good time guaranteed.
The idea for Blue Kanu was in the back of Karen's mind for a long time. She recalls, "About 12 years ago I started to design the restaurant. When I found the right venue, I shut the doors, and I pretty much lived there for eight weeks to bring her to life. I felt she was such a special identity that I needed to make sure she was developed the right way."
"I've experienced firsthand what it's like to think big and be told something wouldn't work. When I was trying to find the right spot for Blue Kanu, I was told many things. That Queenstown wasn't ready for this. That Pacifica Māori fusion food with an Asian influence wasn't going to work. I wasn't listening. I see Blue Kanu as more than a restaurant. It's Manaakitaka (showing respect, generosity and care for others). It's the way I believe hospitality should be given."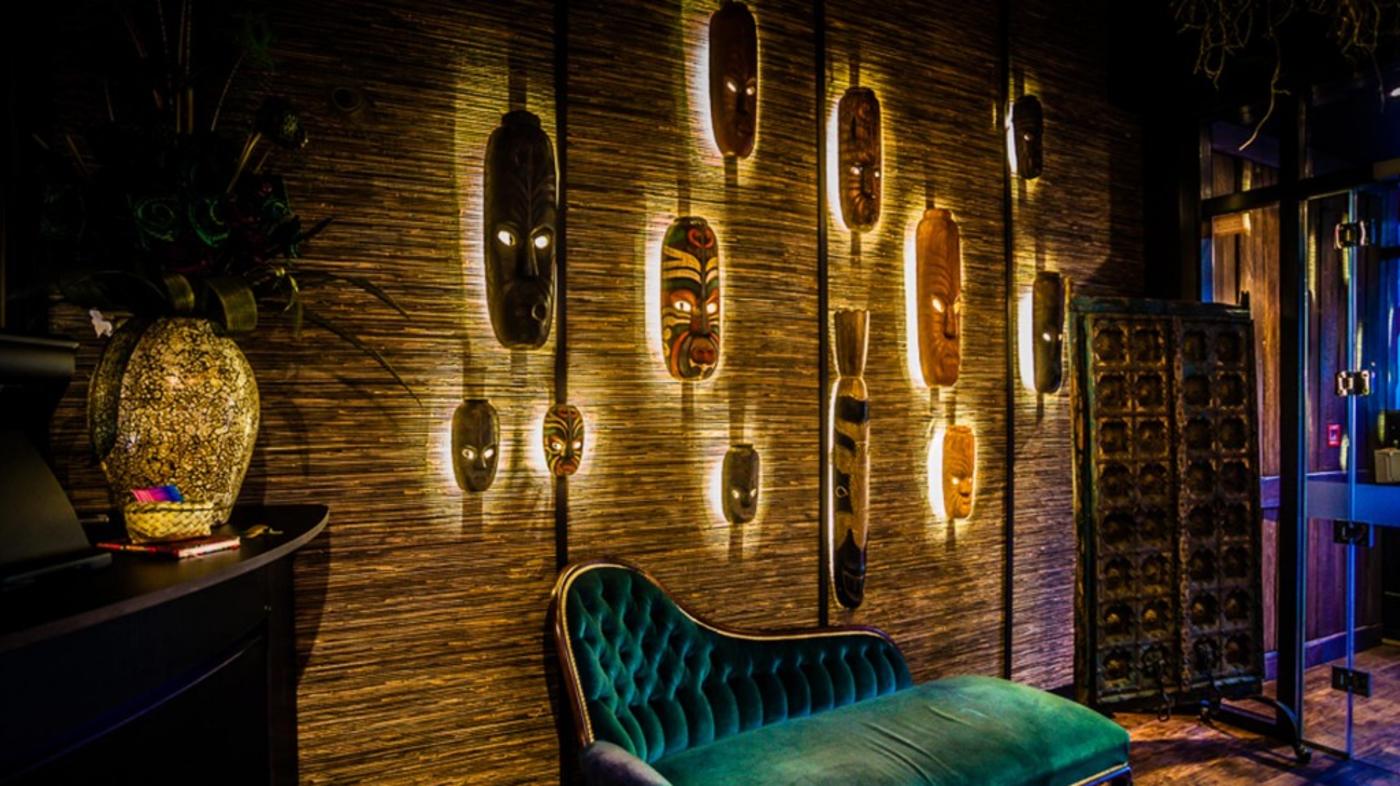 Blue Kanu interior
Connection is everything
Karen is proud of what Blue Kanu has brought to the culture of Queenstown. "Blue Kanu has been a force that has created whānau (extended family) and kōrero (conversation) in Queenstown. 10 years ago, this was a very different town to the place it is today. So, when people walked into Blue Kanu to be greeted with a huge Kia ora, it was really cool because we were giving people an experience no one else was. I'm really proud of the waka of kai (delivery of food) and dedication and whānau we've created. It's been my honour to be part of something so special."
"Since then, Queenstown has become this wonderful colourful collage. I think we've created something that has given the service industry in Queenstown a little bit more colour by honouring our tangata whenua, our incredible Māori community. I'm a mere learner of our gorgeous culture and I'm so grateful for the patient, beautiful kaumātua (Māori tribal elders) we have in this town who are so open, available, and sharing."
Karen believes connection with local people makes the Queenstown experience special. "Everything else comes secondary to the moments of connection we create with other people. We all need human connection and in a world that is becoming so digital and disconnected, we need connection more than ever. So, for me, connection is everything. Even when I owned several restaurants, I was on the floor all the time. People would say to me, 'You have staff, why are you serving?' I'd say, 'Because I love it.' I've done what I do for so long because of that connection."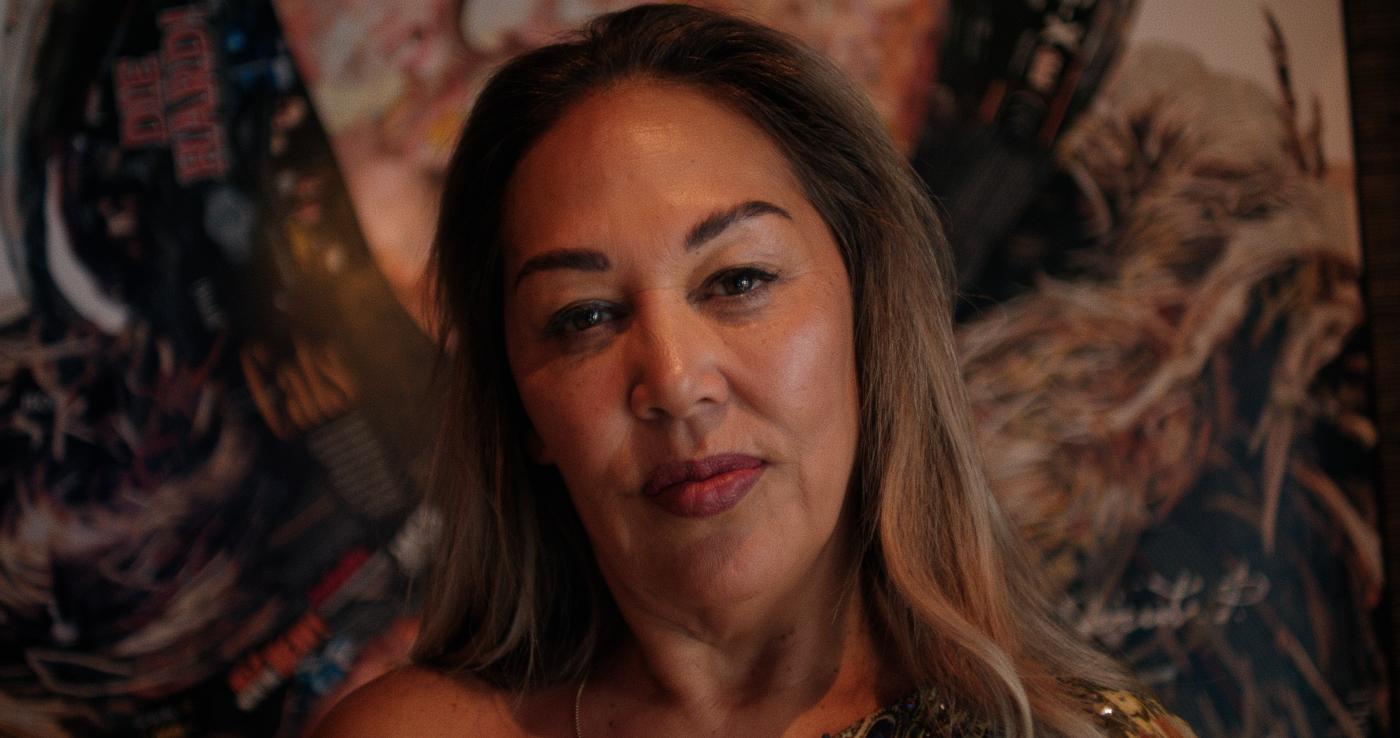 Karen Hattaway
Meeting locals and having that beautiful cultural exchange
The number one stop for Karen whenever she has guests coming to visit Queenstown, is Check In, a concierge service run by Karmela and Maria Rapata.  She says, "They're absolutely amazing. I send everybody to them because depending on your interests, your timeframe, your budget, and your energy levels, they'll create something really cool for you personally. They put a lot of work into curating really beautiful, rounded experiences that work for you."
"When people come to visit, I always say, get up early, walk down to Fergbaker and grab yourself a coffee and a fresh pain au chocolat. Start your day off right. And from there, Queenstown is all about the view, so go up the gondola. It's a must because it shows you this beautiful whenua (the land) in all its glory. it's a real pinch yourself moment."
I love finding out more about this beautiful region. So, if you're like me, Check In can connect you with local storytellers with a deep connection to Queenstown. To me, that's the essence of what travel is really about, meeting locals, having that beautiful cultural exchange, and immersing yourself in local stories."
"I also like to simply sit in peace. One of my favourite things is having a cup of tea and a caramel square in Glenorchy, just sitting, looking, and being. If you have a busy life, being still in this gorgeous region is amazing. Take your shoes and socks off. Ground yourself and just take a moment because you don't have to run around. Being still is so important. Sometimes just looking at the beauty in awe is a breath of fresh air."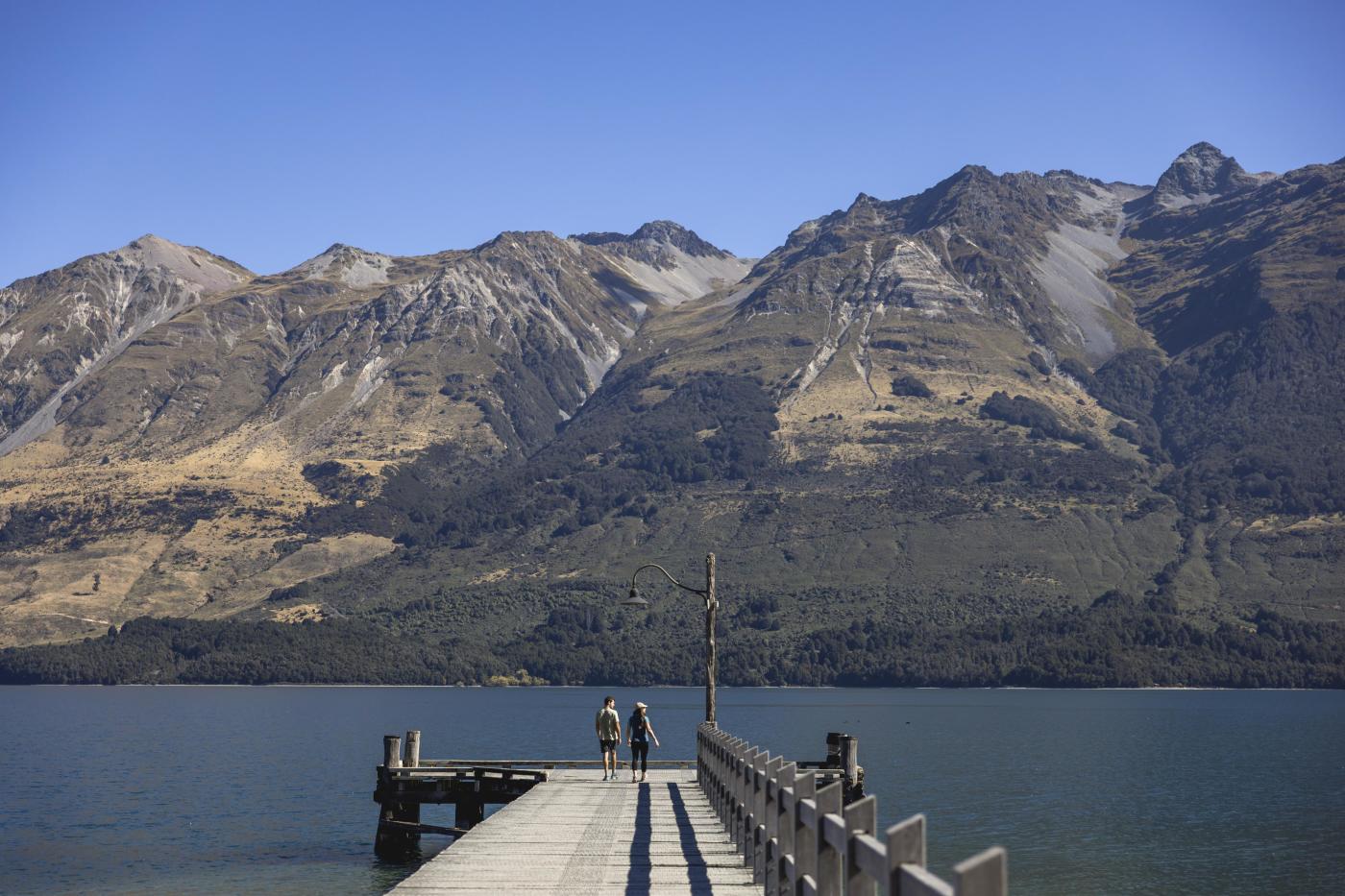 Karen recommends a visit to Glenorchy
Meet more of our people
Queenstown is a place of stunning landscapes and unrivalled energy, but beyond the towering mountains and beautiful lakes, lies its most treasured gem – our people.
Watch the mini-series to meet the passionate locals who make up the fabric of Queenstown's vibrant community.