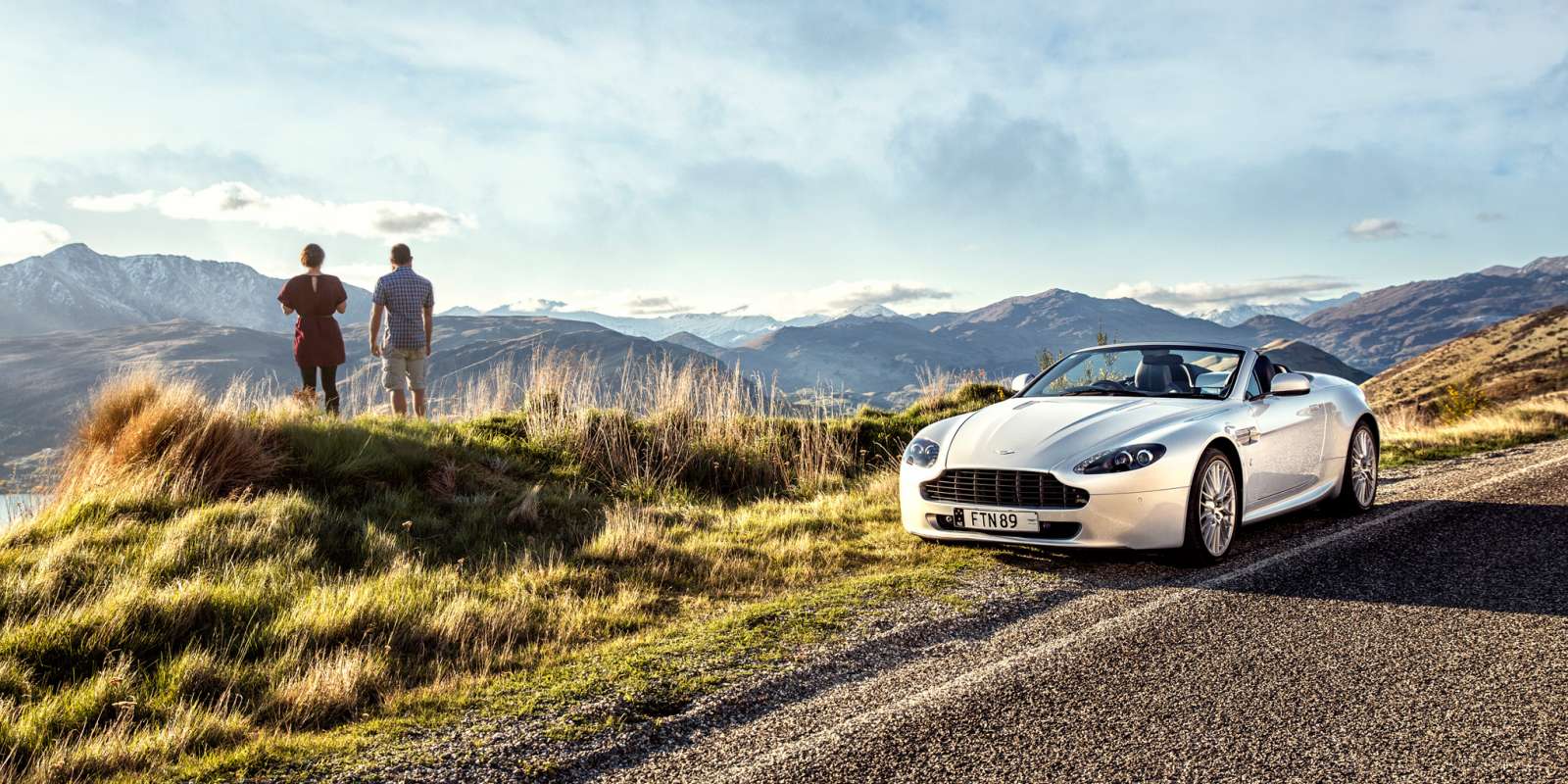 Day 1 – Fast & fabulous
Self-drive in style from Queenstown to Glenorchy in one of luxury sportscars or SUV's, with brands such as Lamborghini, Aston Martin, Porsche and Audi, you will take in the breath-taking lakeside drive to Glenorchy, The Gateway to Paradise. On arrival in Glenorchy you will join a private helicopter flight and fly over the Southern Alps into the star of Fiordland, Milford Sound. After descending into Milford you will land directly onto the heli-deck of the luxury catamaran. Once onboard enjoy a spectacular 2.5 hour Crayfish Lunch Cruise through the world famous fiord. After lunch your helicopter will return to pick you up directly from the boat where you will fly high over Fiordland before touching down on to a breathtaking ancient Glacier. On returning to Glenorchy, enjoy the mid-afternoon drive back to Queenstown or further, for the drive of your life!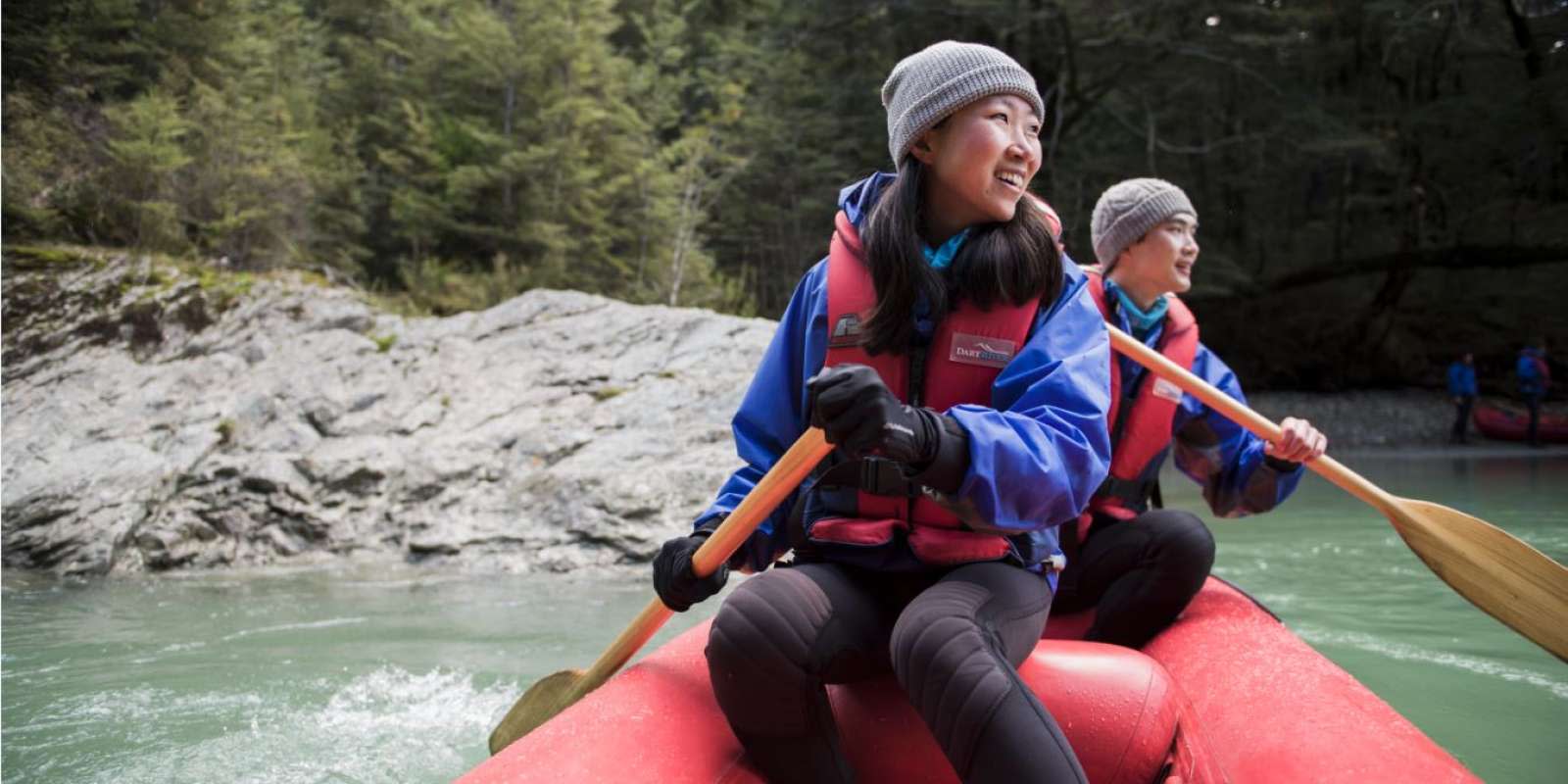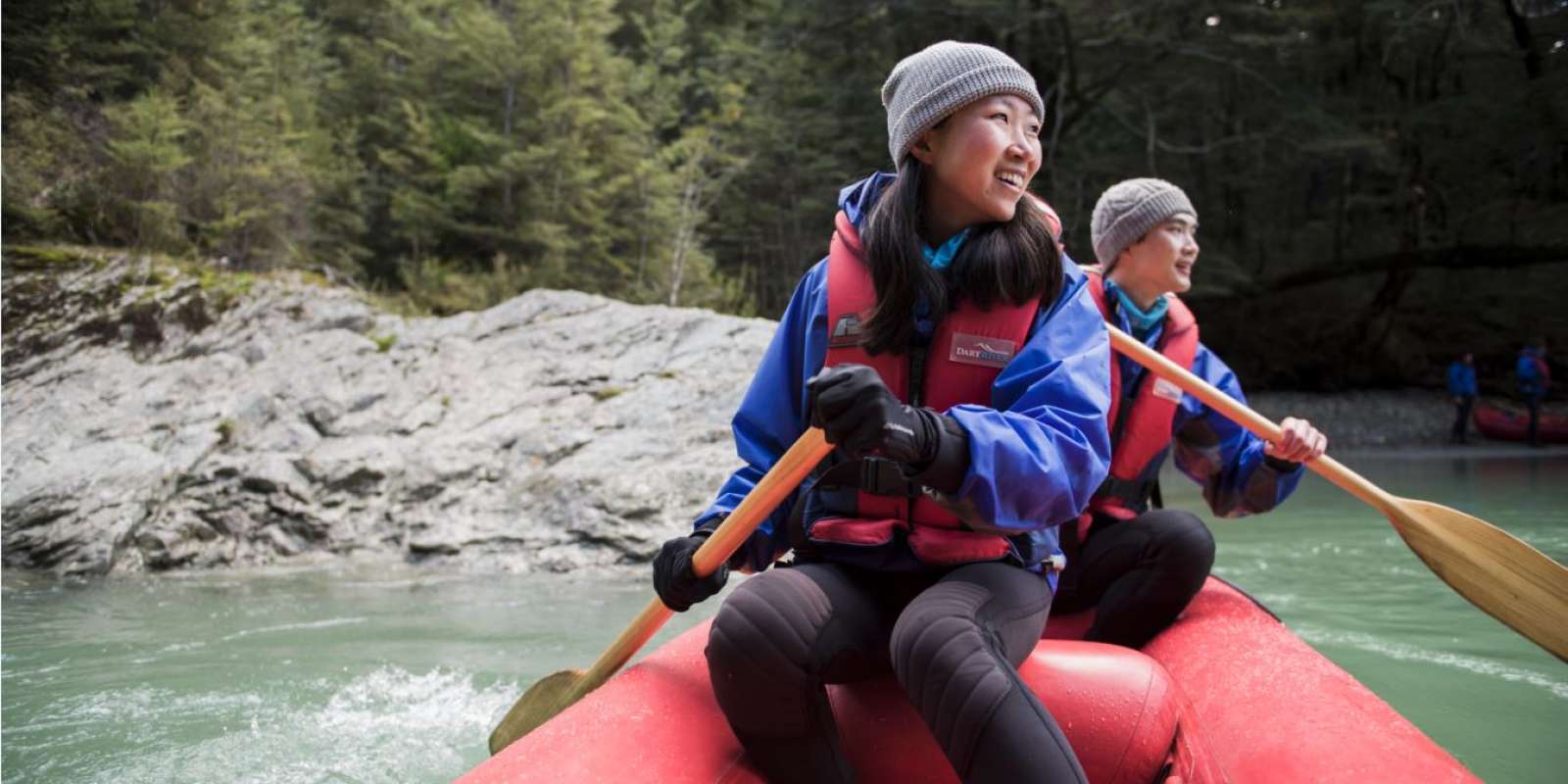 Day 2 – fun day, funyak
Funyaks are truly unique as the only adventure of it's type in the Queenstown region and is a fun way to intimately explore and experience this amazing 'World Heritage' area. Start your funyak trip with an exciting jet boat trip up the Dart River with all the thrills of classic braided shallow river jet boating complete with exhilarating jet spins. You willl then disembark to begin your Funyak adventure in one of unique inflatable Funyak canoes. After full instructions, youll paddle and drift a spectacular downstream journey. Stopping amongst ancient beech forest you'll enjoy a delicious wilderness buffet lunch as well as having the opportunity to explore the hidden side streams, rock pools and dramatic chasms such as the beautiful Rockburn Chasm. Afterwards continue downstream to Paradise, from where you will return to Glenorchy via a back-country route through stunning scenery and locations that have inspired movies the world over including 'The Lord of the Rings'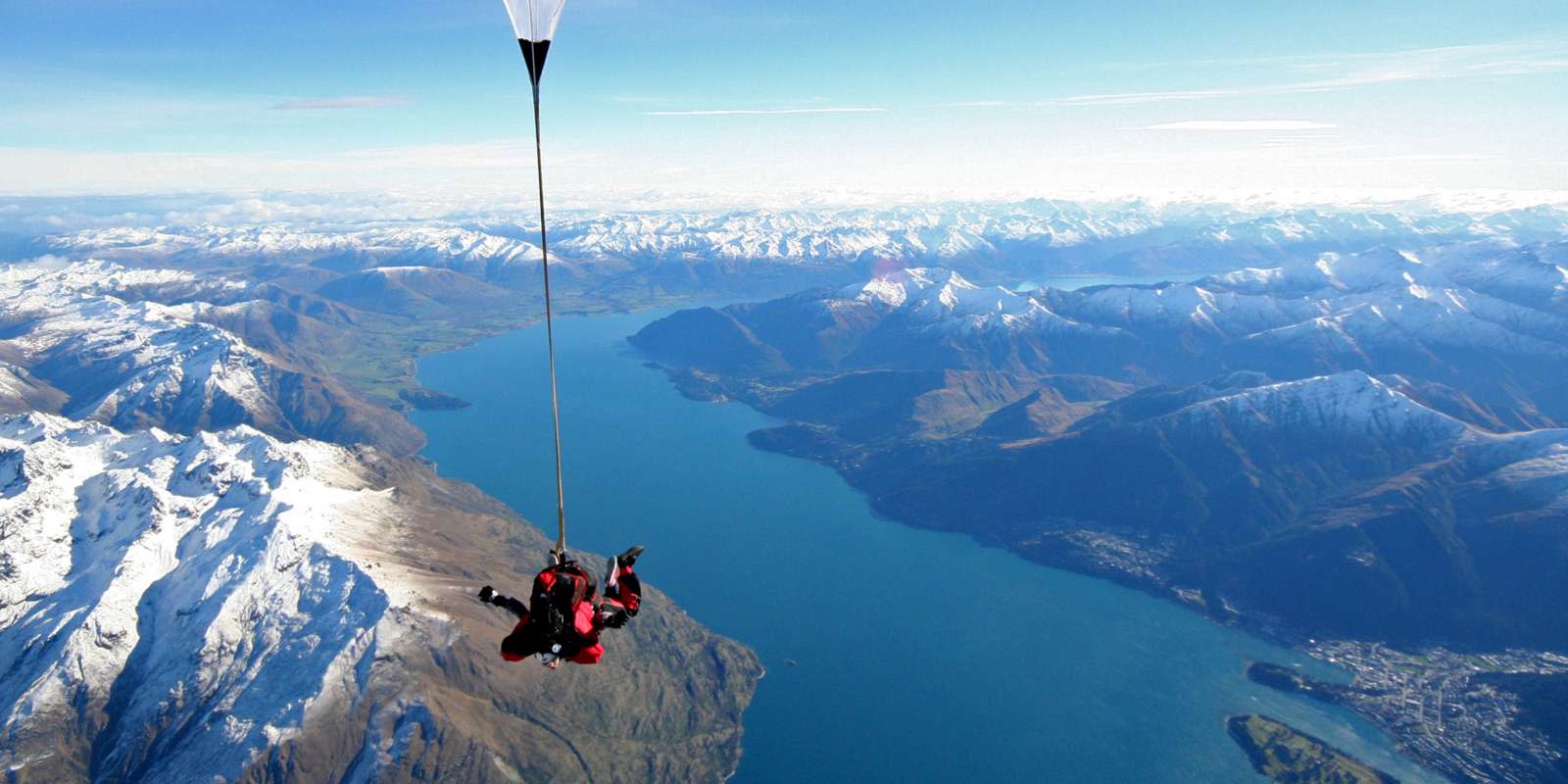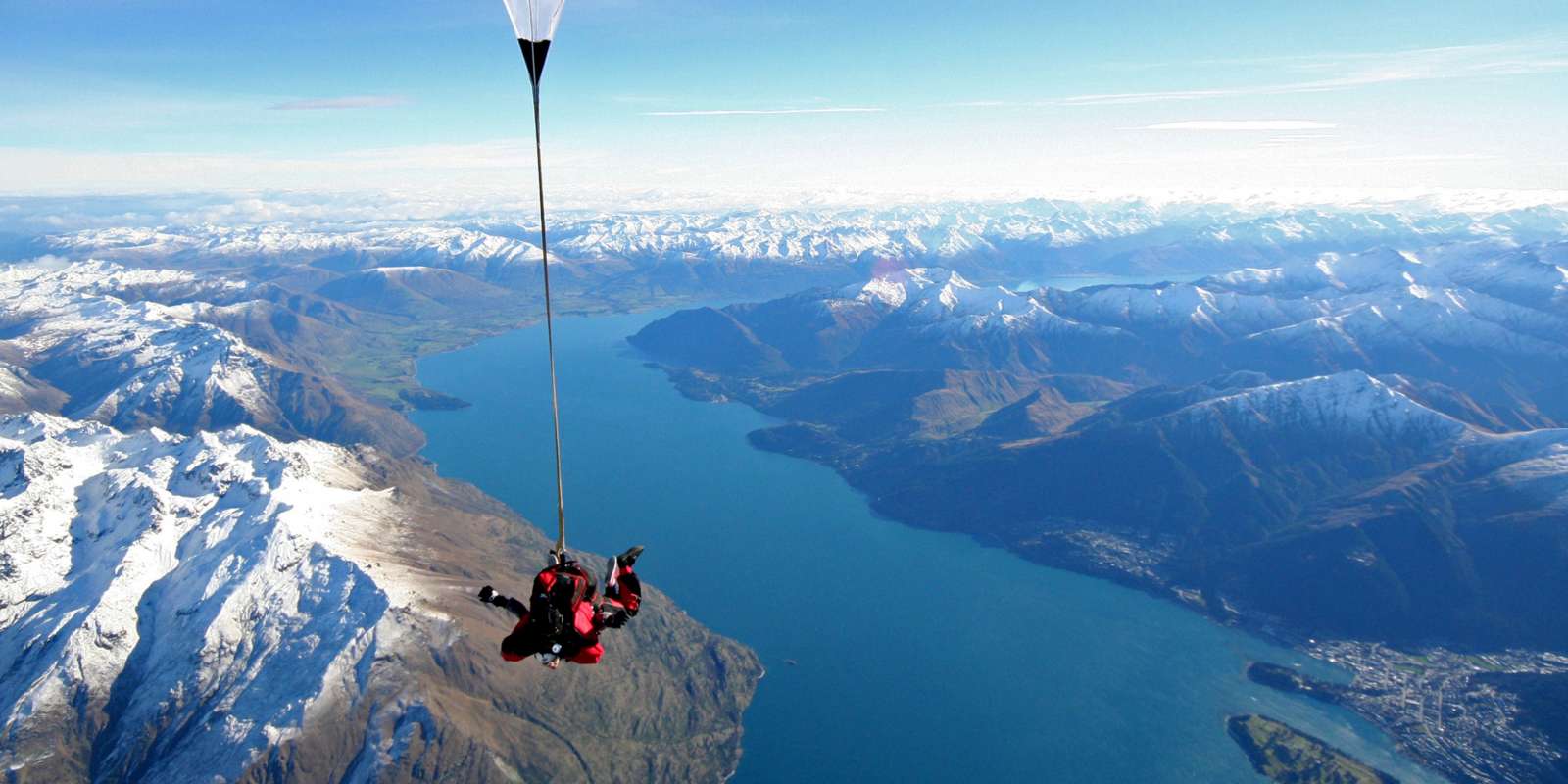 Day 3 - Take a leap of faith
Leap into the unknown from heart-stopping heights as you take a romantic tandem skydive. Soaring high in the New Zealand sky promises to get your heart racing.
In the evening, gaze into the eyes of your loved one under the Southern Cross. If you come in winter, you might be lucky enough to catch the symphony of colour that is the Aurora Australis.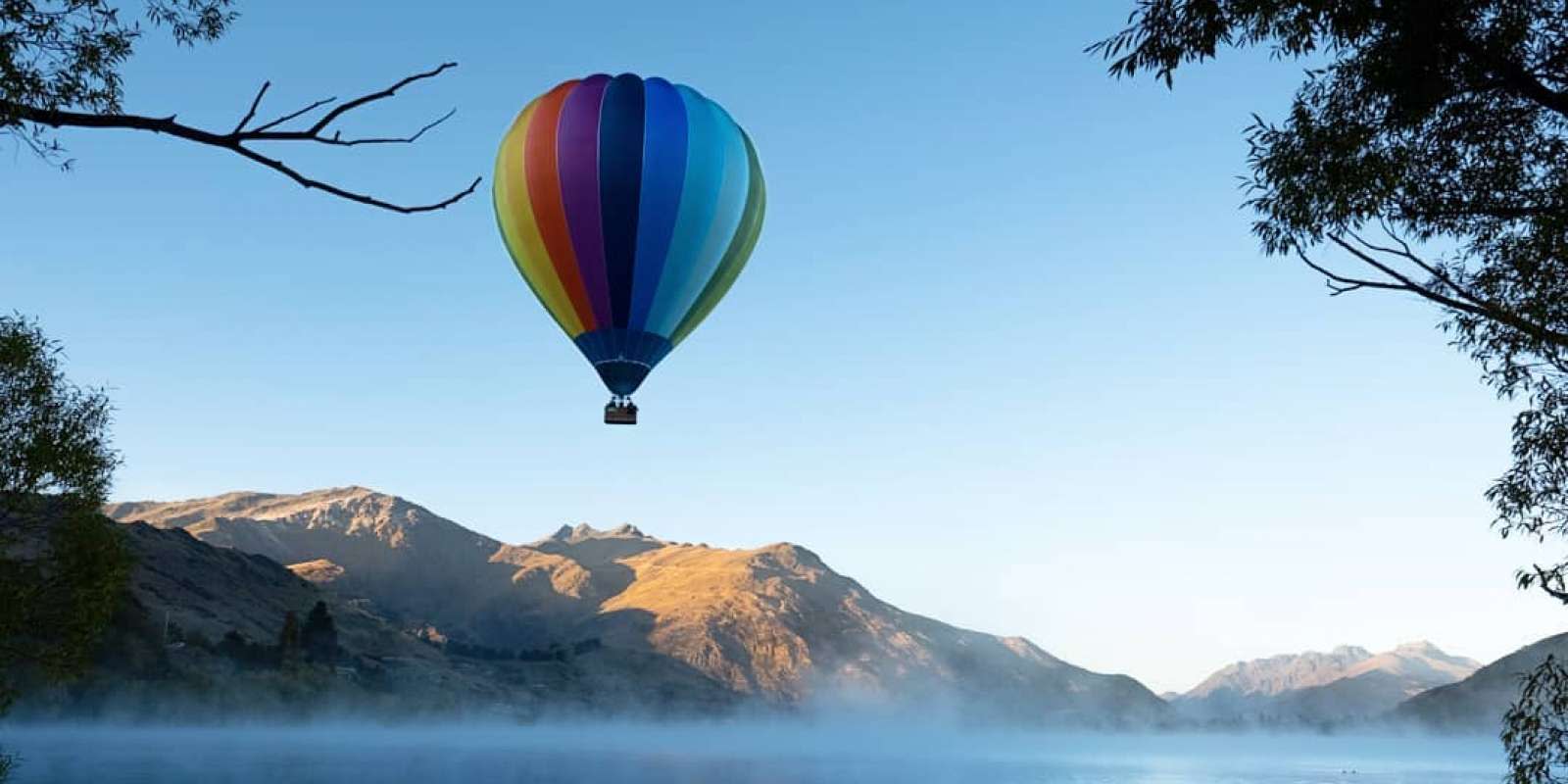 Day 4 – Hot air balloon & Art Gallery
Clink your Champagne glasses at dawn as your balloon lifts you quietly into an unfolding Queenstown landscape where you'll drift away from all worldly cares.
Queenstown and Arrowtown are home to a number of excellent art galleries and craft workshops that are open to the public. Paintings, drawings, contemporary sculpture, watercolours and photography are all on display in various public galleries and workshop spaces. Often you can meet the artist and purchase their work as a memento of your visit to Queenstown. 
Day 5 – Spa & Winery
For a more relaxed day, indulge in a spa treatment for two, soak in a hot pool surrounded by candles.
Queenstown is a world class destination for wine enthusiasts. It is the gateway to Gibbston, the 'Valley of Vines', where some of the world's best Pinot Noir can be tasted in various wineries restaurants and cellar doors. You can venture to Gibbston on an exploration of the region's top notch wineries, either on a guided tour or by pedal power. 
Known, in particular, for its Pinot Noir, Queenstown and nearby Gibbston valley are home to over 75 wineries producing a wide range of wine varieties.
Many Queenstown wineries have cellar door tasting, and several have excellent winery restaurants on site, meaning you can drop in for a taste, a chat to the staff or a delicious meal with a glass of your favourite local wine.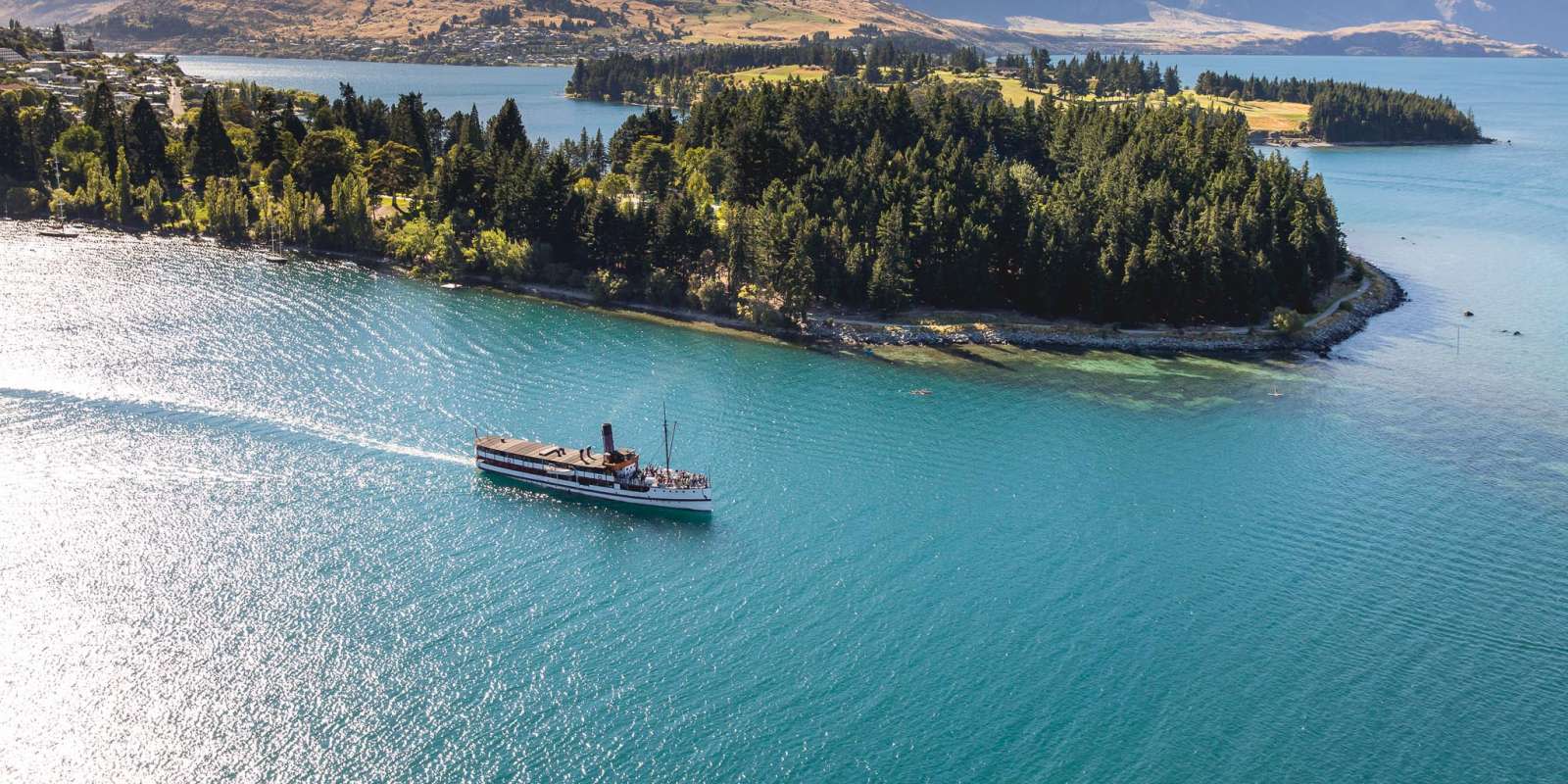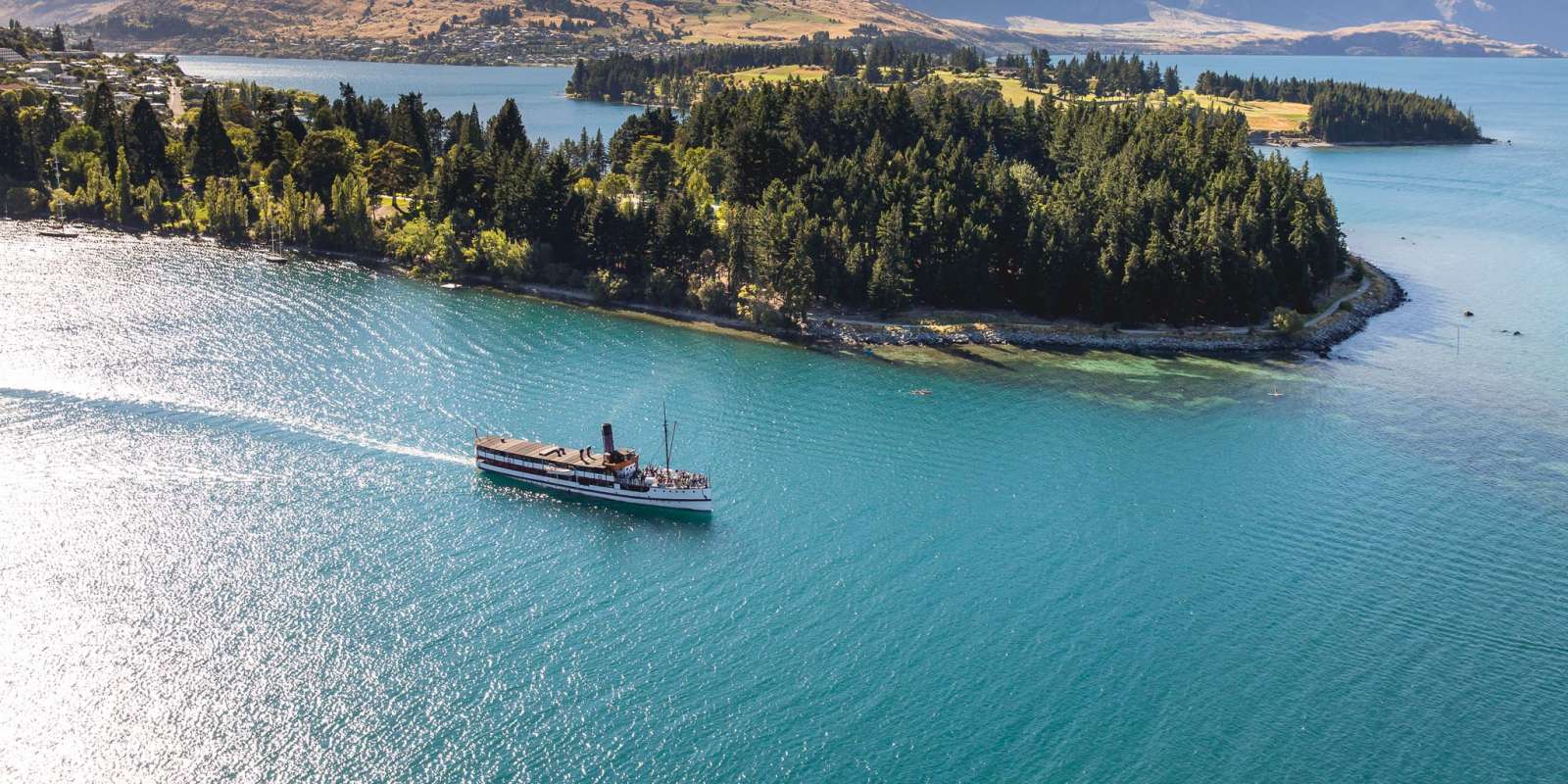 Day 6 – Lake cruise
Before you depart Queenstown, on the water, there's more romantic adventure awaiting, or a leisurely lake cruise on a vintage steamship, or a state of the art catamaran.
A check-list of must-dos on your Queenstown honeymoon 
Enjoy a cruise on Lake Wakatipu, there's all sorts of options, from an historic steamship to a state of the art catamaran.
Picnic in the hills or on the water's edge with locally sourced food and wine
A romantic meal overlooking queenstown, or tucked away in a chic alleyway restaurant.
Exploring Queenstown's wineries on a tour by car or bike.
Take a heli ride to a glacier and mountain peak for a picnic, a scenic flight over the Wakatipu basin, or for the ultimate in indulgence on a perfect day—enjoy yoga, massage, spa treaments and a hotpool on an icy mountain top.
Indulge in a spa experience for two, or soak in a hotpool overlooking mountains and valleys.
Take leap of faith together with a skydive, bungy or canyon swing.
Tour through movie locations in Glenorchy and Paradise.
Experience a high country farm retreat, complete with mid-19th Century stone cottage, surrounded by a stunning working farm.