How did you come to do what you do today, Rachel?
I came to Queenstown on holiday in my early twenties to visit a friend. I didn't know the region well, I'd visited as a child, but it hadn't left a lasting impression. But when I returned, I loved it. I thought, I could have a really good time here, I think I might stay.
I found a job easily waiting in a restaurant, as I had plenty of hospo experience. After a few years, I landed a job at a hotel with a new conference venue, as their event sales executive. I didn't really know what I was getting myself into. That role was really good fun, and it threw me into the deep end of business events, which was pivotal to my career.
Then in 2011, a job came up at Real Journeys for an event sales manager. I liked the idea of selling experiences, sharing our incredible destination with visitors, and working with a company with environmental sustainability as a core value.
I work as event sales manager for RealNZ now (former Wayfare), which offers experiences in Milford and Doubtful Sound, rafting and jetboating in Queenstown , TSS Earnlsaw lake cruises and a visit at Walter Peak High Country Farm, skiing at Cardrona Alpine Resort and experiences at the International Antarctic Centre.
The time has flown by. People ask me, why do you stay with the same company? In the events industry, people change jobs all the time. But my job has always captured my imagination because there's always something new on the horizon. RealNZ is always looking at new things to offer, investing in the business, and bringing in new talent. No year is ever the same. No day is ever the same. Just when I start to think, maybe it's time to do something else, there's a new project I want to be involved with.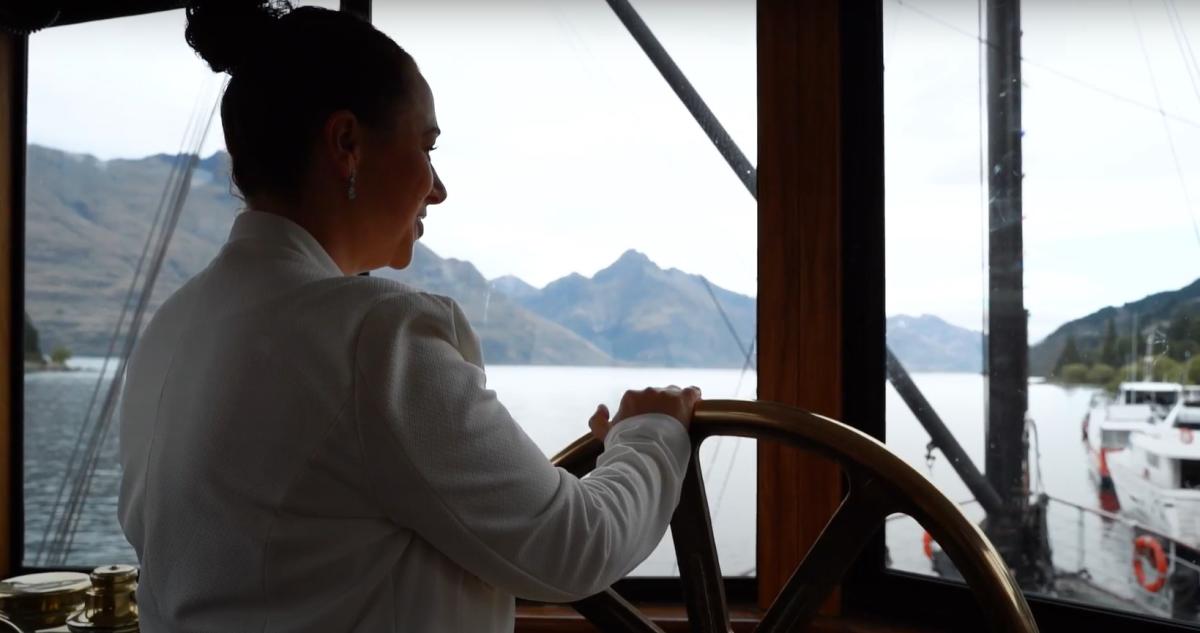 What do you love most about Queenstown?
I love the lifestyle. I love how we have international big city vibes with incredible restaurants and nightlife downtown, then within five minutes you can be in nature, hiking up to a waterfall.
For me and my family, it means we have a great work life balance. We really value our opportunities to adventure in nature, whether we're biking, climbing, or skiing.
And now that I'm a mum, I really appreciate all the activities Queenstown has to offer young people. You don't see a lot of kids sitting around gaming here. I love that my son can get out there and do physical things.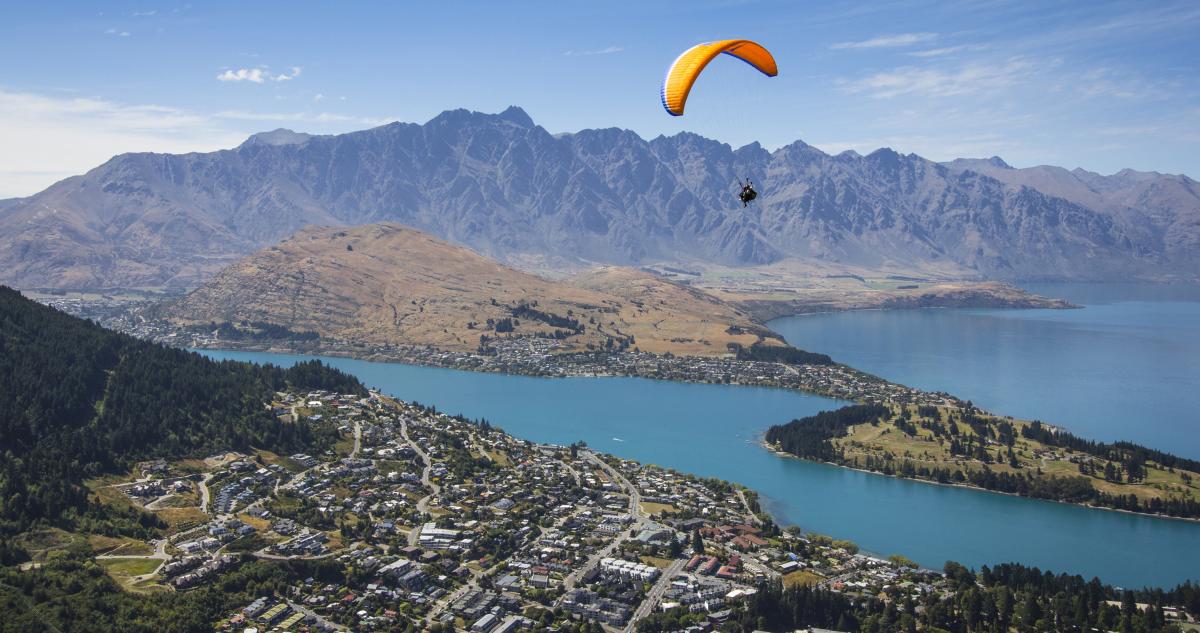 What makes the RealNZ business event offering special?
Conference organisers or corporate clients can give us a call and book all the activities for their event at once. You can book the TSS Earnslaw to Walter Peak for a gala dinner. You can plan some skiing at Cardrona. You can organise jet boats and whitewater rafting, you can also offer some optional activities to Milford Sound.
We can curate some really memorable experiences for your guests because we have a vast range of things that tickle people's fancy.
An example of an itinerary we offer is to start your guests' Queenstown experience with an adventure with water taxi transfers from the airport to their hotel, followed by lunch at Walter Peak. Then the next day, we take them to Milford Sound.
We also work with local helicopter companies. So, your clients could heli over to Milford Sound, have lunch on one of our beautiful boats, then heli to Walter Peak for team building exercises on the farm, and finish their day with a cruise back to Queenstown on the TSS Earnslaw.
We cater for all sizes of groups. The TSS Earnslaw and Walter Peak are two of the largest venues in Queenstown, and conference groups like that they get an experience along with their dinner. Then we also do small bespoke boutique experiences like a private cruise in Milford Sound, or a guided walk.
And we work with all levels of budget. We've worked with law firms who want to woo their top clients, so they've booked out an entire boat for an overnight cruise, through to charities selling jetboat tickets for a fundraiser. We're here to help anybody who wants to have a good time.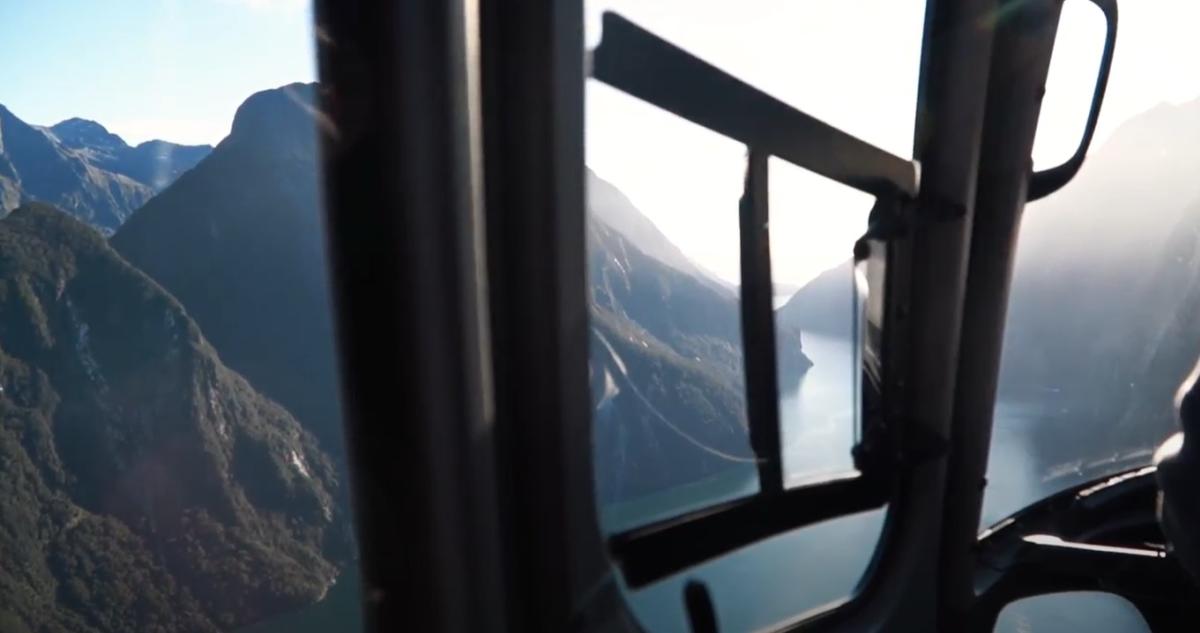 What do your business event clients get most excited about?
Often incentive groups want to do something that's not in a brochure. They want to have their minds blown by doing something no one they know has done before.
We're really lucky to operate in some of the most inspiring and remote places of the world. Queenstown and Stewart Island offer incredible scenery and wilderness. Fiordland is part of the Te Wahipounamu UNESCO world heritage site. We have a strong relationship with the Department of Conservation, and a great respect for the environments we work in.
These things are attractive to people who want an authentic experience, who appreciate not traveling with the masses, and who want to visit amazing places off the beaten track.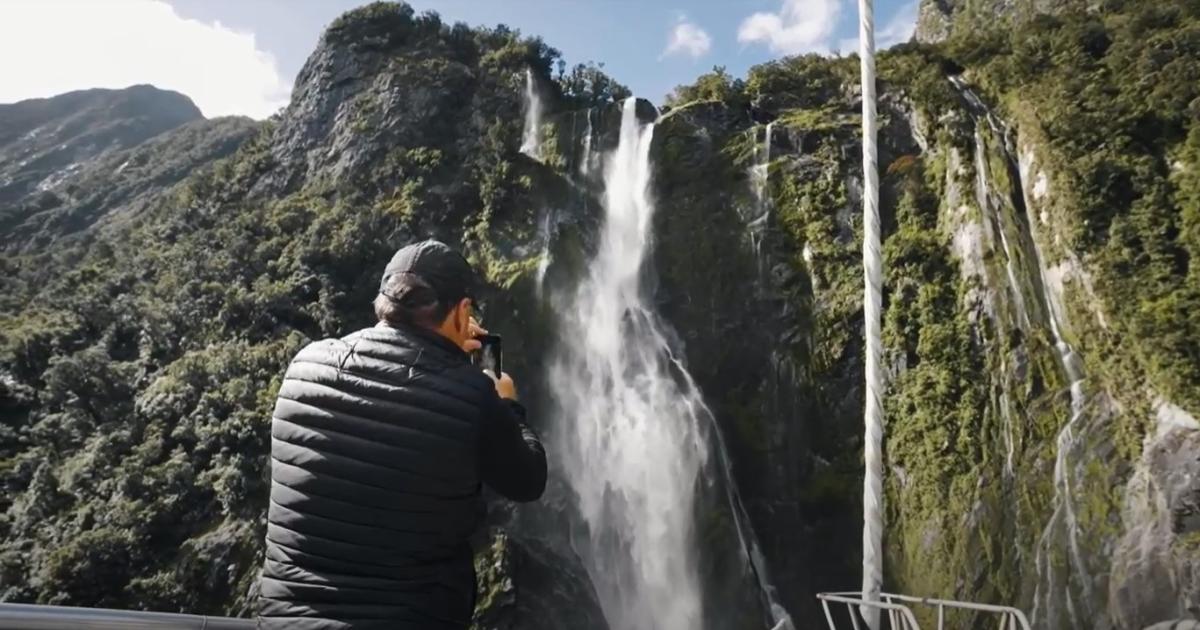 What do businesses like best about hosting their events in Queenstown?
Often business event organisers come down to visit before they decide to host an event here.
You can see them shifting gear when they arrive. They go from being a busy, stressed event organizer with a million things to do, to knowing that it's going to work out. You see their shoulders relax and their faces light up. They have this sudden instant of trust and belief that their event is going to be great, and their guests are going to love it.
I love seeing that moment where they fall in love with Queenstown. They say things like: 'It's so amazing here. I can't believe the mountains are so big. The air is so crisp."
Sometimes people are sceptical about our ability to deliver, particularly if they've never been to Queenstown before. Or if they've been a hundred times before and they think, I've done it all, there's nothing new here. But Queenstown always has a wild card in its back pocket. There's always more to explore because our offering is truly exceptional.
The number one piece of feedback I hear from our clients is that in Queenstown all the business event operators work together to make sure that everyone has an amazing experience. It doesn't matter who you've booked with. We all feel a collective responsibility to give your guests a good time.
So, if there's a bad weather day everyone will pitch in together to make it work, without you having to run around and chase us all. We're already talking behind the scenes, going, "right, if the fog rolls in and there's a thunderstorm what are we going to do?" We just get on with it.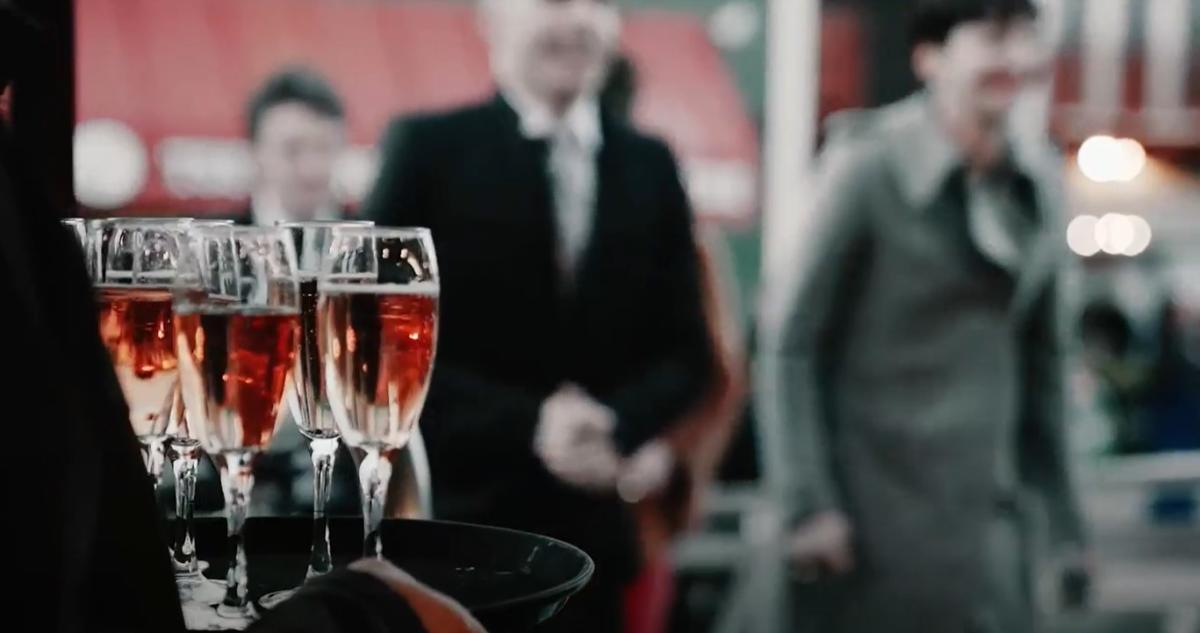 What gives Queenstown its edge over other business event destinations?
Queenstown is undeniably beautiful, but we've got so much more going on than just being New Zealand's prettiest destination.
We have world-class event talent here. There's such a wealth of experienced people from AV experts through to event management companies. Queenstown attracts the best. And that leads to a premium experience. It's not difficult to organize something spectacular here.
Everyone who lives and works in Queenstown is really proud of our destination. We know that it's as good as, maybe better than any premium resort in the world.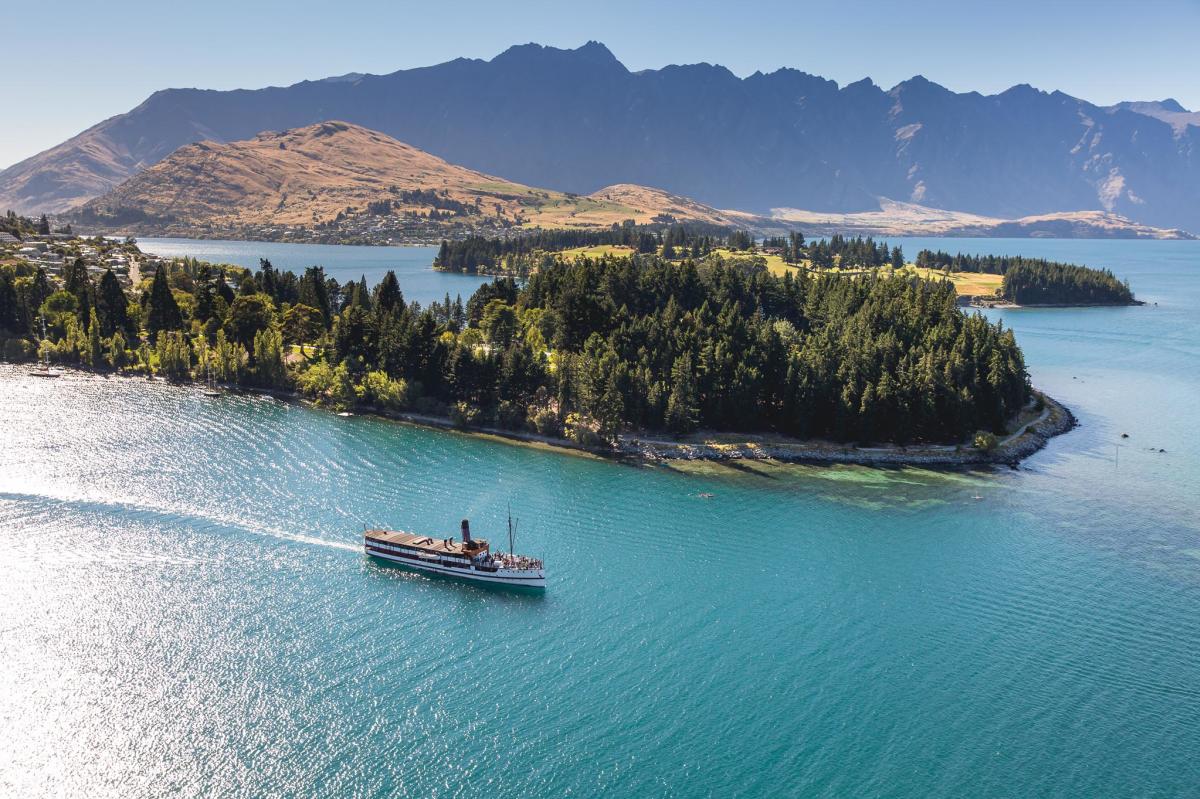 What are your top tips for someone planning a business event in Queenstown?
I've got three tips for you.
Reach out to the Queenstown Convention Bureau. They offer unbiased advice and can help you get in touch with the right people for your event.
Definitely try and make a trip to Queenstown, to meet everyone face to face if you can. Nothing beats being here and seeing how everything works.
And use local suppliers. We've got some of the best event management experts, restaurants, and hotels in the world right here. You don't need to bring anything to make amazing happen.