Are you in the pursuit of adrenaline zen? Think climbing, rafting, skydiving, and exploring some of the greatest adrenaline-fueled sports Queenstown has on offer for every thrill seeker. 
Queenstown is the home of outdoor adventure sports, and its powerful natural landscapes and magnetic energy have inspired many adventurers to stay and make our town their home over the years. We recently caught up with a few of our local adventure tour guides and legends who, live life to the max. They tell us why they love what they do and enjoy sharing their passion for adventure and extreme sports with others.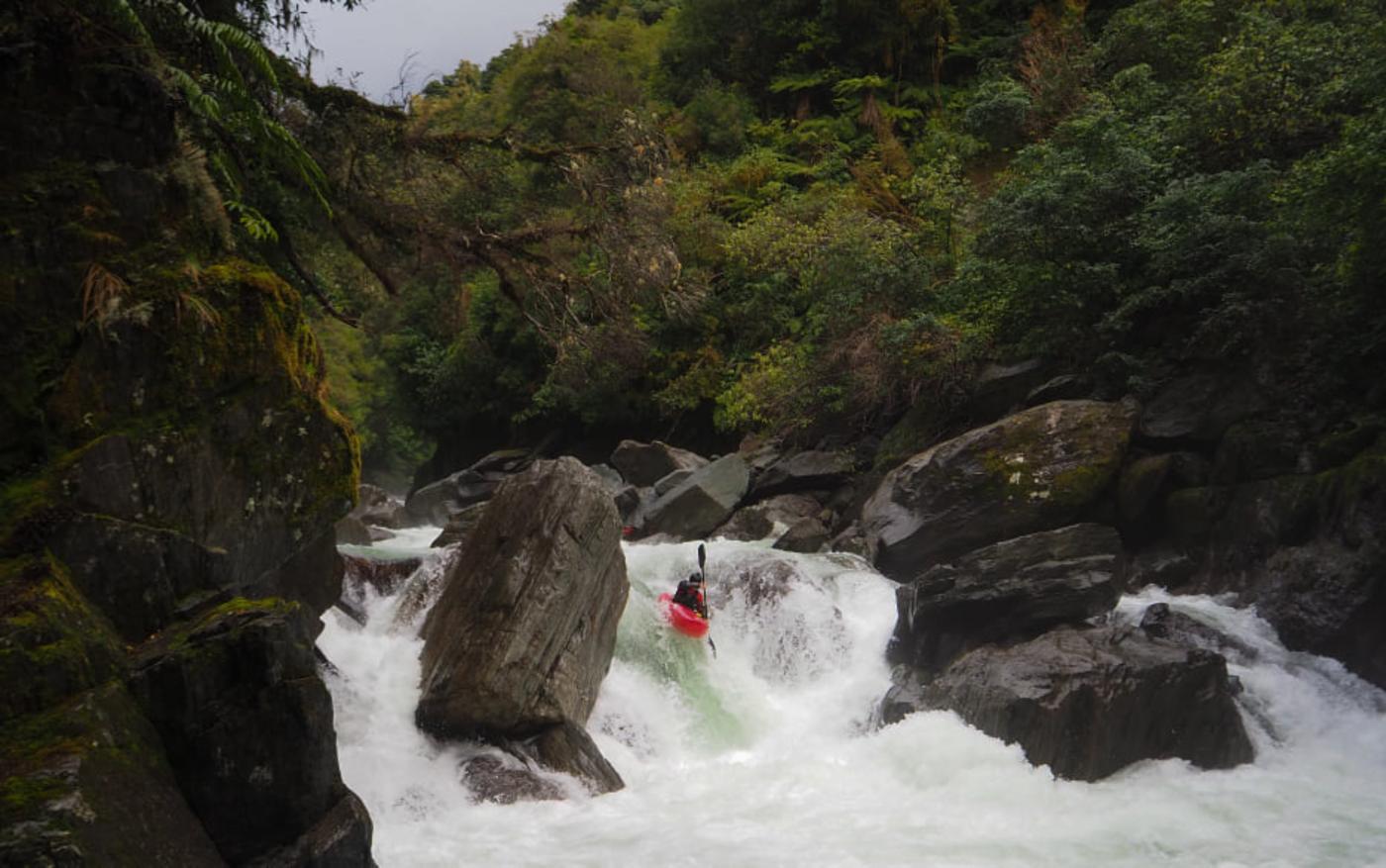 Thomas Percival - Go Orange raft guide & white-water kayaker
Whitewater raft guide: Thomas Percival
Whitewater rafting in Queenstown is pretty epic. With two rivers, multiple rapids ranging from grade 2-5, and New Zealand's longest commercially rafted rapid, Dog Leg, this activity offers a heart-pumping and truly immersive experience with mother nature from start to finish. The unpredictability of the river adds to the pursuit of adrenaline stirring up that contrast of challenge vs reward during your time on the river. We caught up with Percy, from Go Orange rafting and asked him what sharing the adventure with visitors and locals means to him.
"I have been guiding rafts for almost 5 years here in Queenstown and sharing my playground with anyone and everyone who journeys down here. The best feeling is getting our customers out of their comfort zone and letting them experience the incredible places we get to work in every day. I feel that once their time on the river is complete, they leave with a deeper appreciation for New Zealand's nature and wilderness.
The best part of my job? It never feels like a job. From greeting and getting ready at the base to rafting some epic whitewater and waving them off at the end of the day feels like we're all on holiday together. I love sharing the stoke and love watching the excitement and escapism people experience when paddling through whitewater."
Hanani Kanter - AJ Hackett Jump master
Jump Master: Hanani Kanter
Way back in the day a couple of guys thought it would be a great idea to jump off a bridge with a rope tied around their ankles, and that still happens today under the watchful eyes of jumpmasters at AJ Hackett Bungy.
Nothing screams 'extreme' like you screaming headfirst from the Kawarau Bridge now does it? Queenstown is the ultimate destination to undertake these adrenaline-fuelled pursuits and Nani, from AJ Hackett Bungy, tells us why…
"I have been a Jump Master for 5 and a half years. Bungy Jumping is as crazy as the person who does it. Sharing this epic experience with others who have never jumped before gives me a joyful rewarding feeling. Everyone leaves with a smile on their face, knowing they just jumped off something, going against all their natural instincts, and overcoming their fears is a pretty unique feeling to have."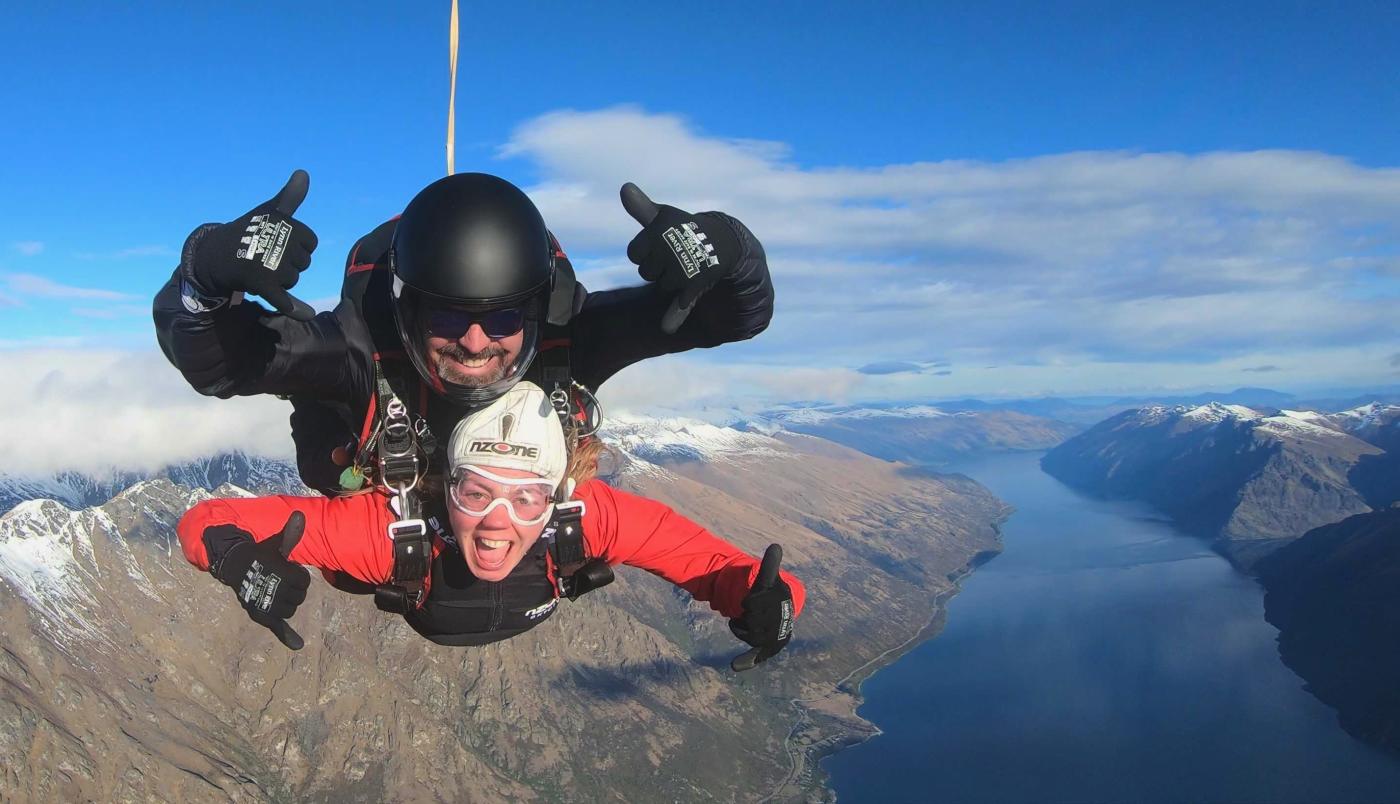 Ken Stone - Skydiver enthusiast & ops manager at NZONE
Skydive Operations Manager: Ken Stone
Ever thought about strapping yourself to a beautiful stranger and jumping out of a plane? Ken Stone, Operations Manager at NZONE shares his passion for freefalling and showing people why they should tick skydiving off their list in his backyard.
"I love that our 3 drop zones are long standing, very successful, community oriented dropzones, whose down to earth staff have been sharing the experience of human flight with people for thirty years. We are passionate about skydiving, and pride ourselves on providing an amazing experience for visitors to the region.
The best part about my job? Meeting people from all walks of life, ages, jobs, and helping them achieve their dreams and bucket lists.  Seeing the range of emotions that people have once we land is always my favourite part. We like to think that if you come to us for your first skydiving experience, you will leave with not only amazing memories, but an experience that will be life changing"
Queenstown's pioneering and adventurous spirits lives on through our people. Our guides, local adventure seekers, and our visitors. Queenstown will inspire you to go further, tick huge things off your bucket list, experience something new, and embrace the unexpected when participating in the extreme sports our town has to offer you.
What will your next adventure be?