How did a nice lad from Birmingham end up in Queenstown?
"I've always had a fascination for travel and spent three years traveling around the world. In 2008, I ended up in Queenstown and fell in love the moment I arrived.
"I remember flying into Queenstown that first time. That experience of coming through the mountains and landing amidst this spectacular scenery. It was just breathtaking.
"Then I walked down to the lakefront from my hostel. It was quite a cloudy day, but as I walked down this little path to the lake, the sky cleared. I remember feeling this sense of calmness and peace and thinking, this place is unlike anywhere I've been before.
"And I said to my friend who I was traveling with, 'I don't think I'm ever going to leave here. This place is incredible.' Queenstown has been my home ever since. I've lived here for 12 years now, and I'm a New Zealand citizen, which is an amazing feeling."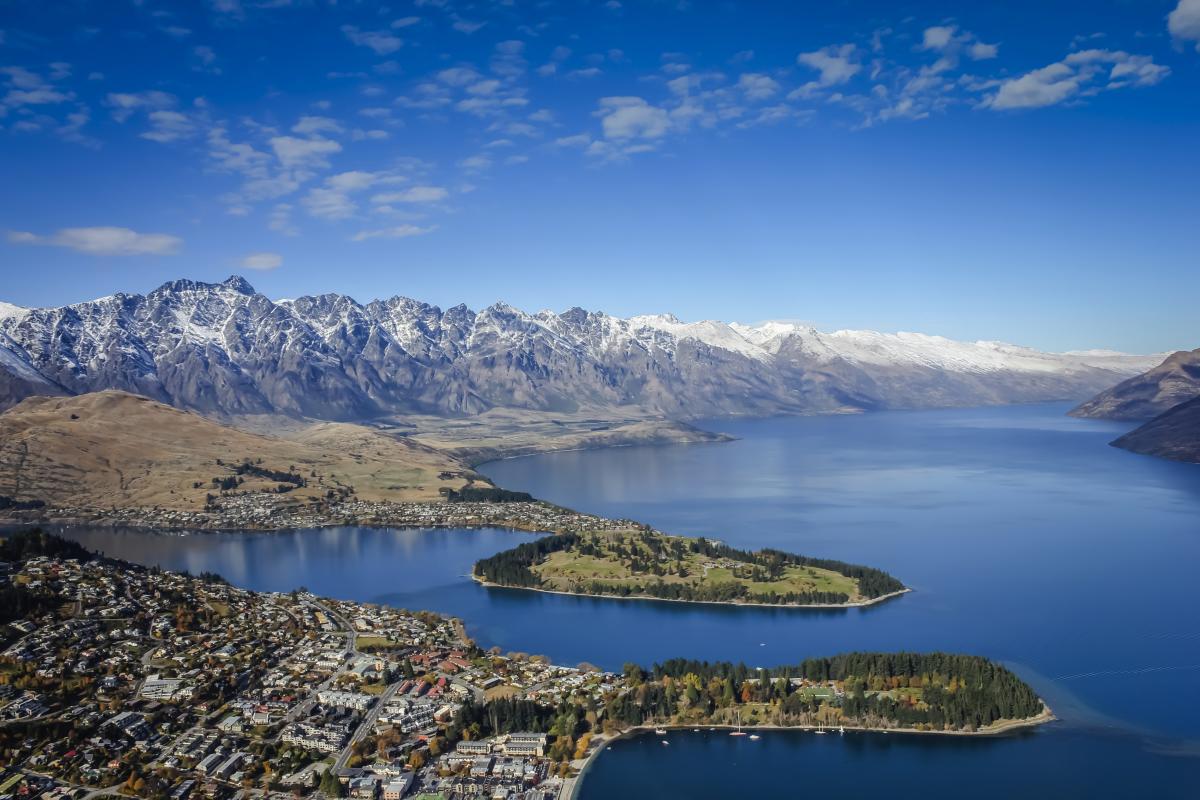 How did you come to do what you do for AJ Hackett?
"I've worked in tourism ever since leaving school. I've always got a kick out of other people enjoying themselves. Making people laugh and feel good makes me feel good. So, I enjoy tourism because it makes people happy.
"When I first came to Queenstown, I ended up working for NZONE Skydive. I went out to do my first skydive. Afterwards I was so excited, I ended up going out for a few beers with a couple of the team after my skydive and we became friends. Eventually they gave me a job. They just couldn't deny my passion for skydiving!
"I started out working in customer experience at NZONE, became their customer experience manager, and ended up as their sales and marketing coordinator. Then AJ Hackett asked me if I'd like to come and work for them."

What's it like working for the OGs of the Queenstown adventure scene?
"It's a bit of a dream come true to work for AJ Hackett because they're one of the big reasons that Queenstown is the adventure capital of the world and the home of adventure. Back in 1988, Henry van Asch and AJ Hackett inspired people to throw themselves off a bridge. I don't know how they pulled that one off, but they did.
"I really am a big fan of what the company stands for. Every day the crew inspire people to push their boundaries with these incredible personal challenges. We use the phrase 'live more, fear less' because that's what we're all about.
"My favorite challenge, because it never gets any easier, is the Nevis Bungy. It always makes your stomach drop a little bit. But I just love that feeling. And once you've jumped the fear goes, there's pure adrenaline running through your veins, and there's no other feeling like it. It's just overcoming that initial dread, knowing that you've got to take the leap to get that big buzz."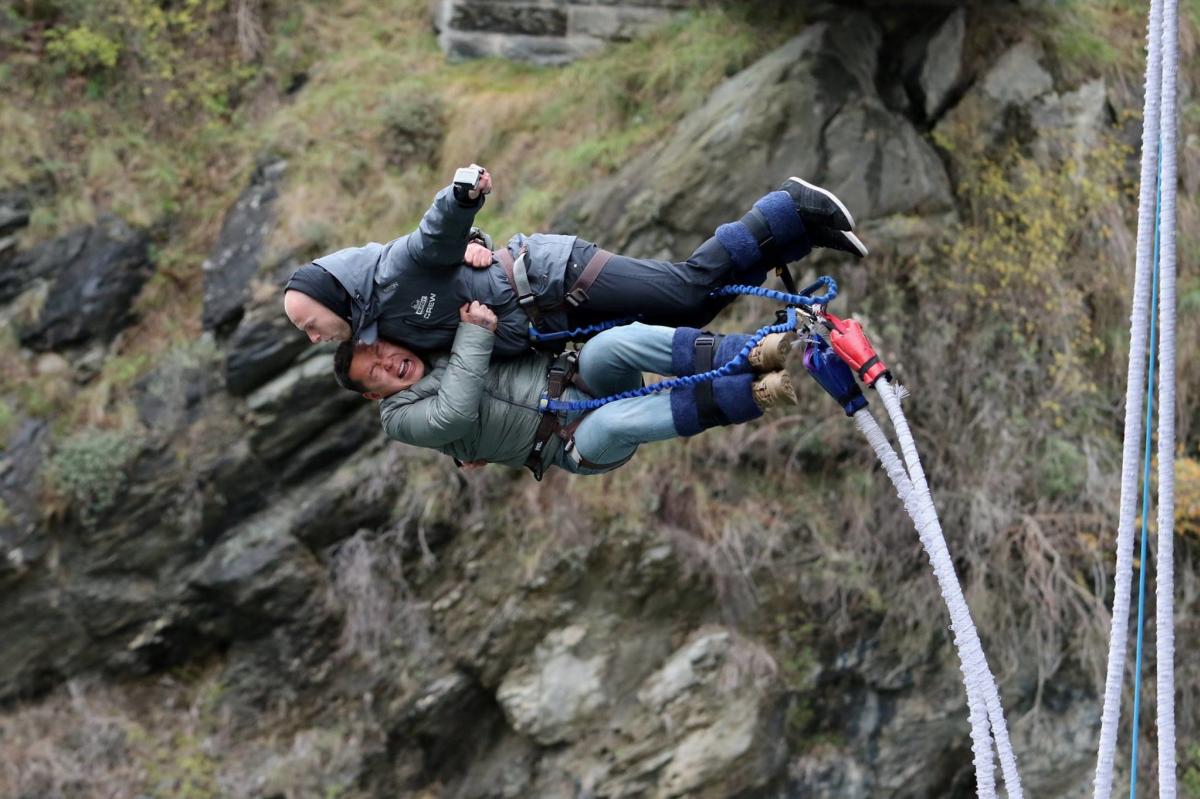 What is it about Queenstown that keeps you coming back, Marc?
"So much really. I love my sports and I love outdoor activities. And there are endless adventures in Queenstown. I can't even name them all.
"On top of that, the people are great. Queenstown is full of talented, clever, creative people who never want to leave because it's just too much fun. Not to mention the wine's really good here. I'm a particular fan of the the Peregrine Pinot Noir 2018."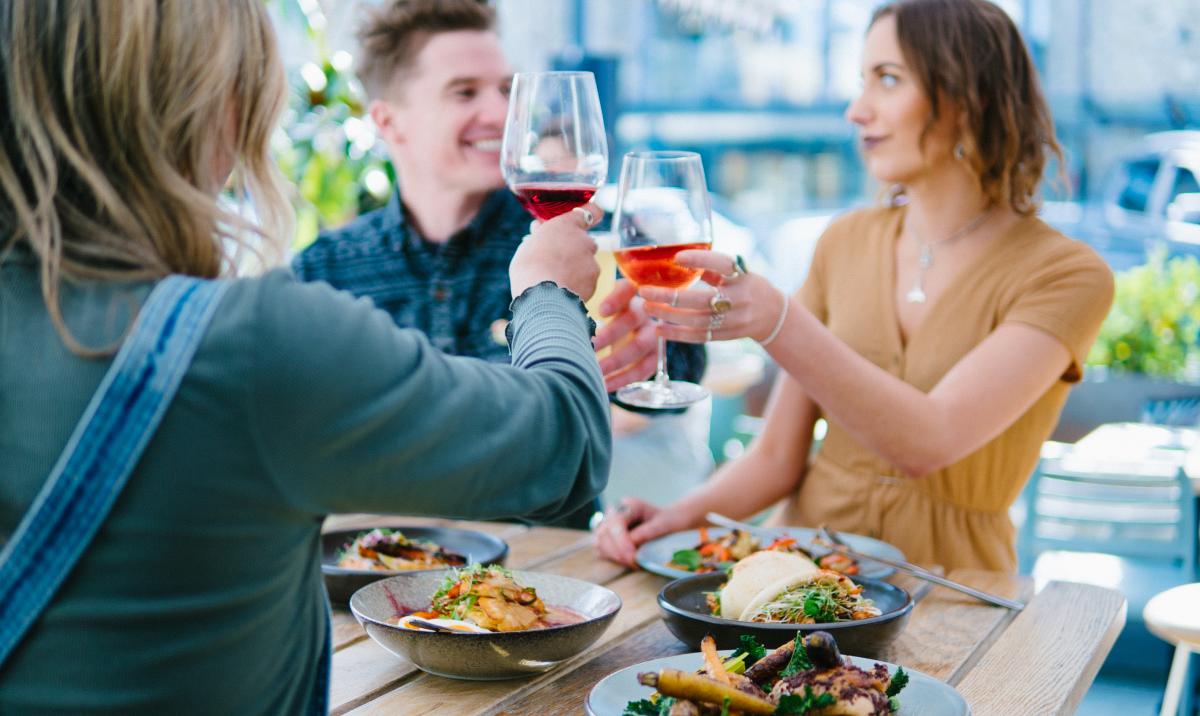 What do your business event clients get most excited about?
"Doing a bungy jump really does blow minds. It's not so much a physical challenge as a mental challenge. It's all from the neck up and it's all in your head. And it's such a personal challenge to overcome. It's your call to take that leap. There's no one pushing you to do it. Nobody will throw you off. It's all on you, and it's your decision to make.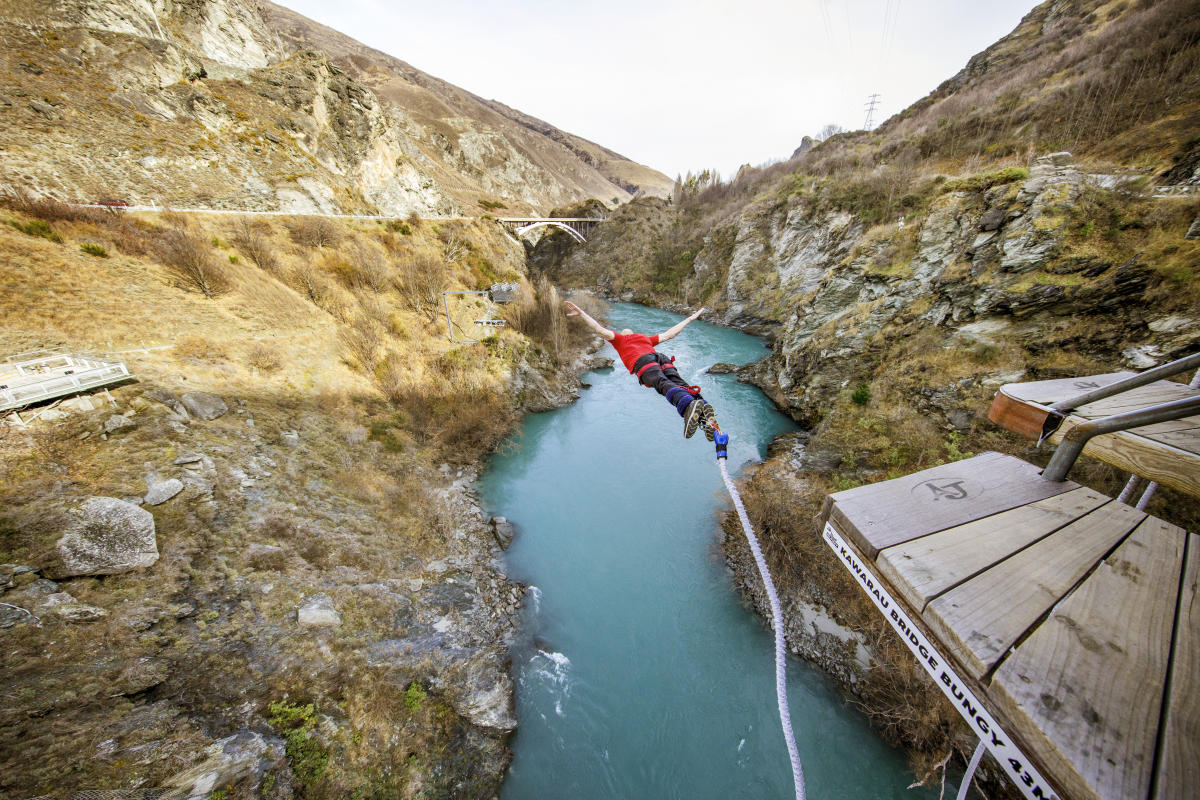 What else can businesses do with you?
"Businesses also book the Kawarau Bungy Center as a venue. It's a dramatic location for businesses wanting a special event. Guests get that real wow factor when they arrive. They walk through the cliff face into this towering space overlooking the river gorge. It's so unexpected.
"A couple of weeks ago Bayleys Real Estate had a gala dinner here. They got everything bang on, impressive venue, they flew in a famous Kiwi band, fantastic food. Their team had a great time.
"We also recently had a live music event, which was a great example of using this venue to its full potential. The party started with the DJ outside on our viewing deck. People were bungy jumping whilst the music was playing. As it got dark, they moved indoors. Their production with the big screen, fire breathers and aerial performers was pretty breathtaking. It was an amazing atmosphere.
"Essentially this is one of the only places in the world you can throw a party and have people bungy jumping and zip riding at the same time. That's pretty hard to beat! And the fact that commercial bungy was born right here, started by a couple of Kiwis in Queenstown, makes it even better."
What do businesses like best about hosting their events in Queenstown?
"There's so much on offer in Queenstown. The food and wine scene. The scenery. The activities. I've been living here for 12 years now, but there are so many hidden gems that I'm still finding new things to do. It doesn't ever get old. No matter where you look, you're going to get that wow factor in Queenstown.
"Also, everything's so accessible within close vicinity in this little beautiful bubble. And you can do everything you could imagine inside that bubble.
"But more than that, it's a tight knit community. Everyone works together to showcase Queenstown. We're all on one big team, working to make sure visitors have the best time and leave Queenstown thinking, 'Wow. That was a really great experience!' Whereas, in bigger destinations, that collaboration and sense of family gets lost."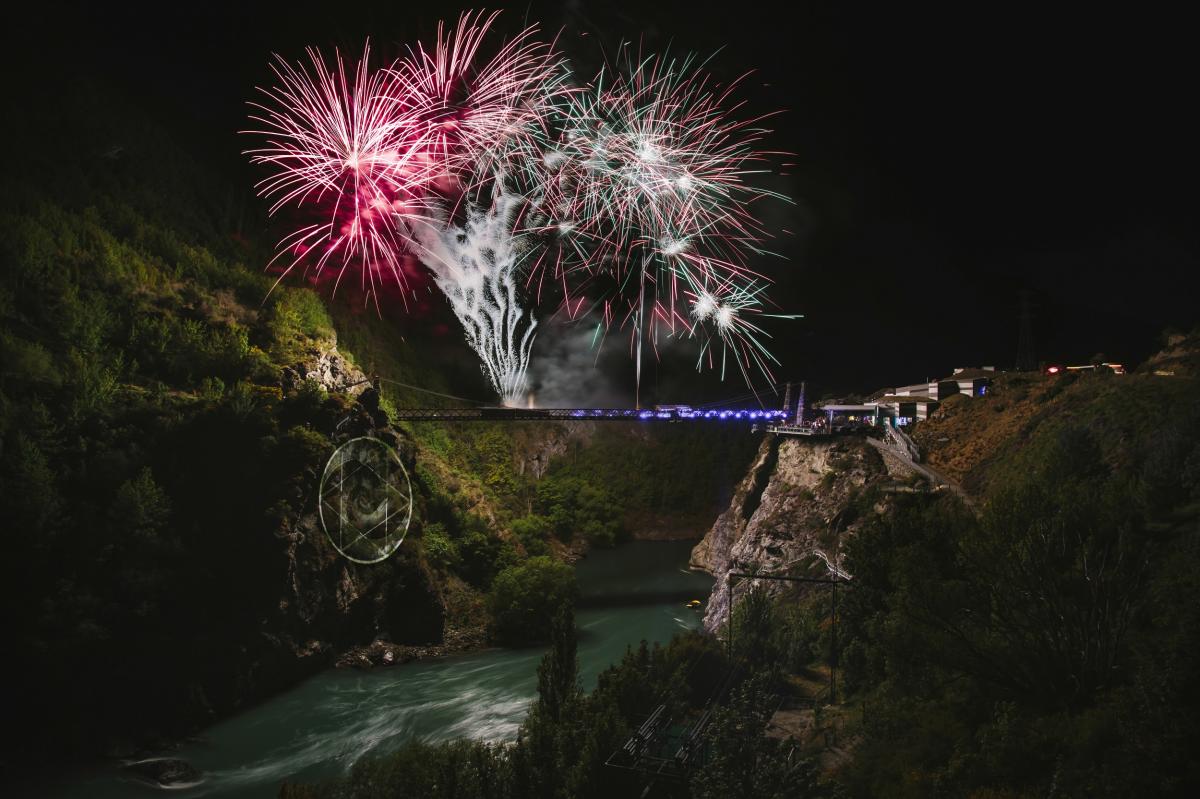 What are your top tips for someone planning a business event in Queenstown?
"Well, first of all, make sure you allow enough free time for your team to take advantage of everything that we've got going on here because otherwise they won't want to leave and go back to work. I'm not kidding. They won't. Queenstown is not one of those in and out destinations. You've really got to take some time here to make the most of it.
"Also, Queenstown is fantastic all year round. You can come here any time of year and have an amazing time. Spring and autumn are great times of year to visit. And quieter too, which is always nice.
"Finally, trust the locals. We know what we're talking about. And we've got your back. We want you and your guests to have a great time, so you go away and tell everyone else about how incredible Queenstown is."