Queenstown's ski fields stay open until early October (dependent on conditions) and spring is when the locals like to head to the slopes to make the most of the season. 
Traditionally, the Queenstown-Lakes region sees some of its biggest snowfalls at this time of year, too. If there's a big dump of snow you might even find some shops and businesses closed. Queenstown locals won't miss the chance to make the most of a spring powder day!
So, get out on the slopes this spring – have some fun and soak up the scenery. Here's your guide to experiencing spring skiing in Queenstown, just like the locals do.
 
Get your (retro) gear sorted
In Spring, the sunny warm days mean you'll need less performance from your outerwear. Locals and visitors alike take this as an opportunity to dress up in funky colourful outfits to ski down the mountain.
Scour Queenstown's second-hand stores for some loud and proud, retro ski attire. One-piece suits, fur hats, stretch pants – anything goes in spring.
In saying that, spring weather can be unpredictable. Be sure to dress in layers so you can stay warm and comfortable on the slopes – and don't forget sunscreen!
Need some help with what to pack? Be sure you've got all the gear you need for your Spring ski trip with our Queenstown ski holiday gear guide.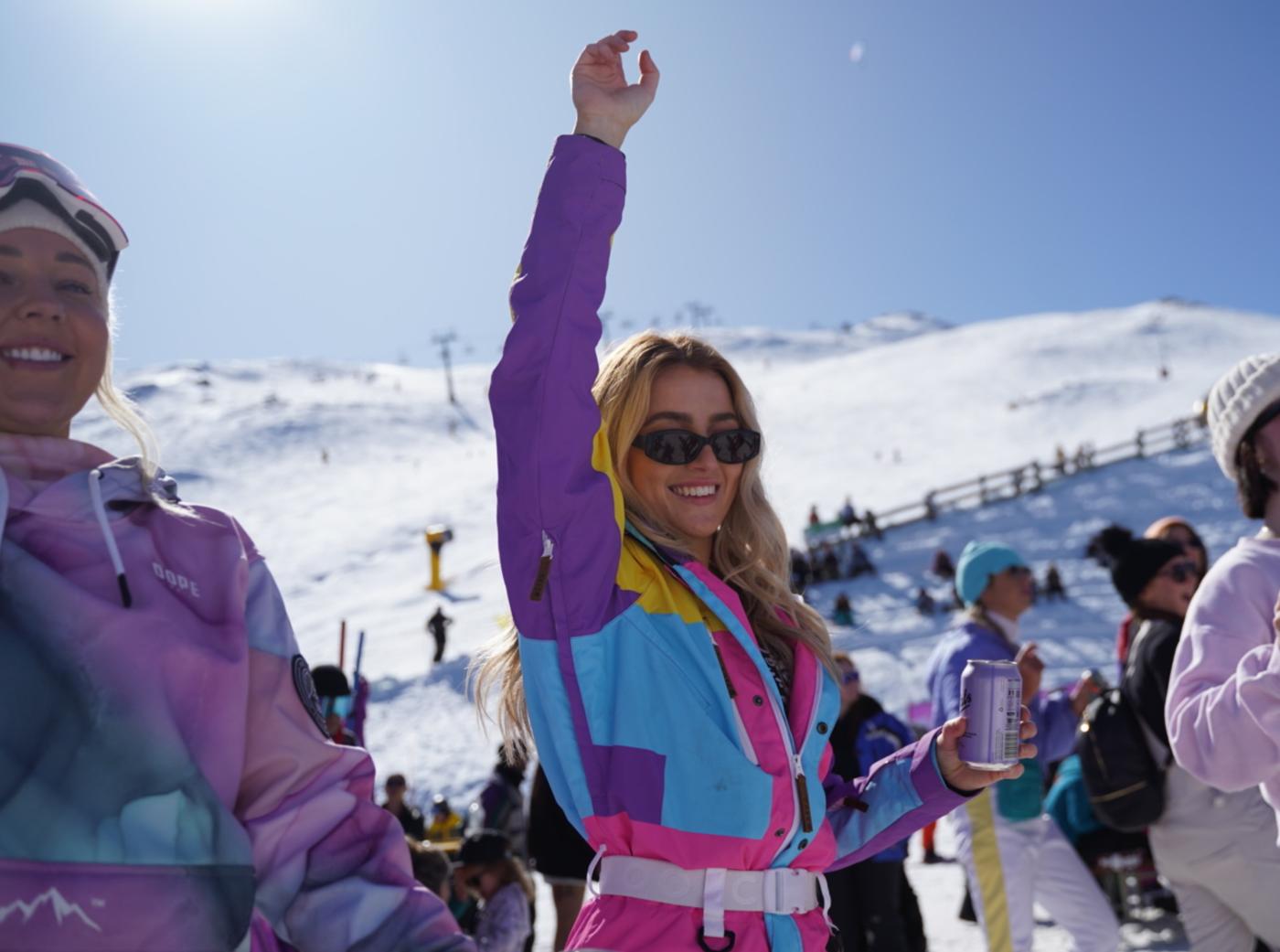 Bringing the colours to Coronet Peak
Level up your riding
Fantastic outfits aside, spring is the best time for those who are serious about taking their riding to the next level. Longer daylight hours, soft snow and stable weather is the ideal learning environment to try new things.
If your spring holiday is a follow-up from a mid-winter break, then you're in luck. Progress is optimised when you give yourself time to rest, recover and commit those lessons to muscle memory after a few big days up the hill.
Spring snow is also a lot of fun to play in. Due to the warmer conditions, the snow is softer and easier to manoeuvre. These are the perfect conditions to learn or progress new skills, so prepare to make some exceptional gains in your skiing or boarding this spring.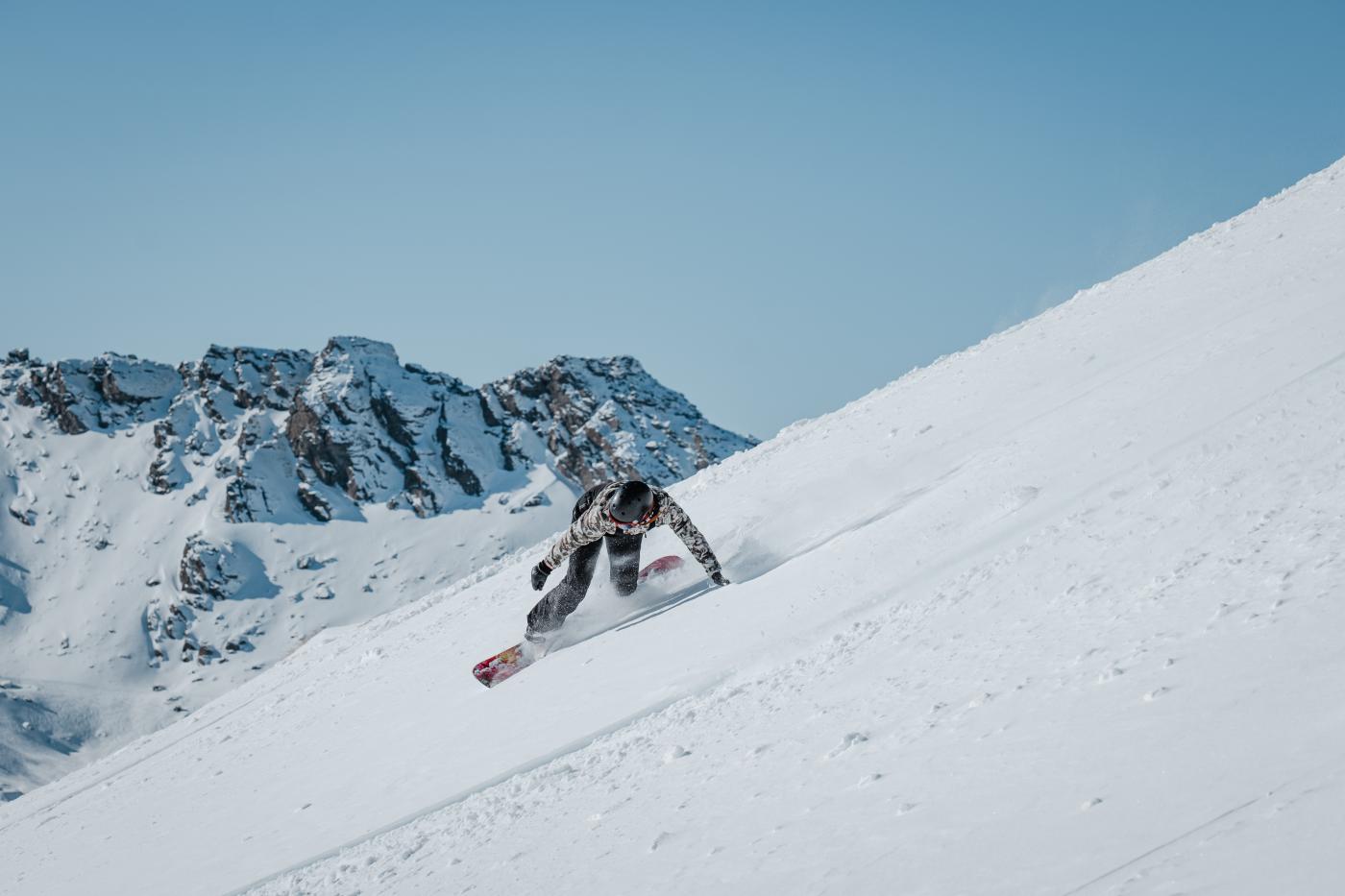 Spring conditions at The Remarkables
Make the most of the sunshine
In spring, while the slopes are still snowy, the basin is green with fresh growth. Many Queenstown locals enjoy a few ski laps in the morning then head out to golf, mountain bike or hike in the afternoons.
The Frankton Track along the Queenstown Trail, Arrow River Trail, Lake Hayes Loop or Moke Lake all make for an excellent half-day bike or walk post-ski.
The longer daylight hours in spring also means there is much more time for activities. Here are a few of our favourite options for double-dipping on spring adventures:
Start your day with some early runs at Coronet Peak, an easy 20-minute drive from downtown Queenstown. Then, spend a relaxed afternoon at one of Queenstown's beautiful golf courses.
Lap The Remarkables from the first lift till the last and drop by Jack's Point Restaurant on the way home for a sunset drink.
Step up your freestyle skills in the world-class parks of Cardrona Alpine Resort.
In case your adrenaline fix is not maxed out, try one of Queenstown's famous hair-raising activities.
Refuel and soak in the phenomenal views from Treble Cone's on-mountain café before driving back toward Queenstown. Turn off at the bottom of the Crown Range for wine tasting at one of the award-winning Gibbston wineries.
As the sun stays out longer, locals begin to lounge on every deck, terrace and outdoor space. The après ski scene is made for spring – good music, good vibes and good weather unsurprisingly make for a really good time.
There are also plenty of spots to dine al fresco. From the restaurants and cafés at the ski fields to lakefront pubs in downtown Queenstown, there's a wealth of possibilities and enough daylight hours to try them all.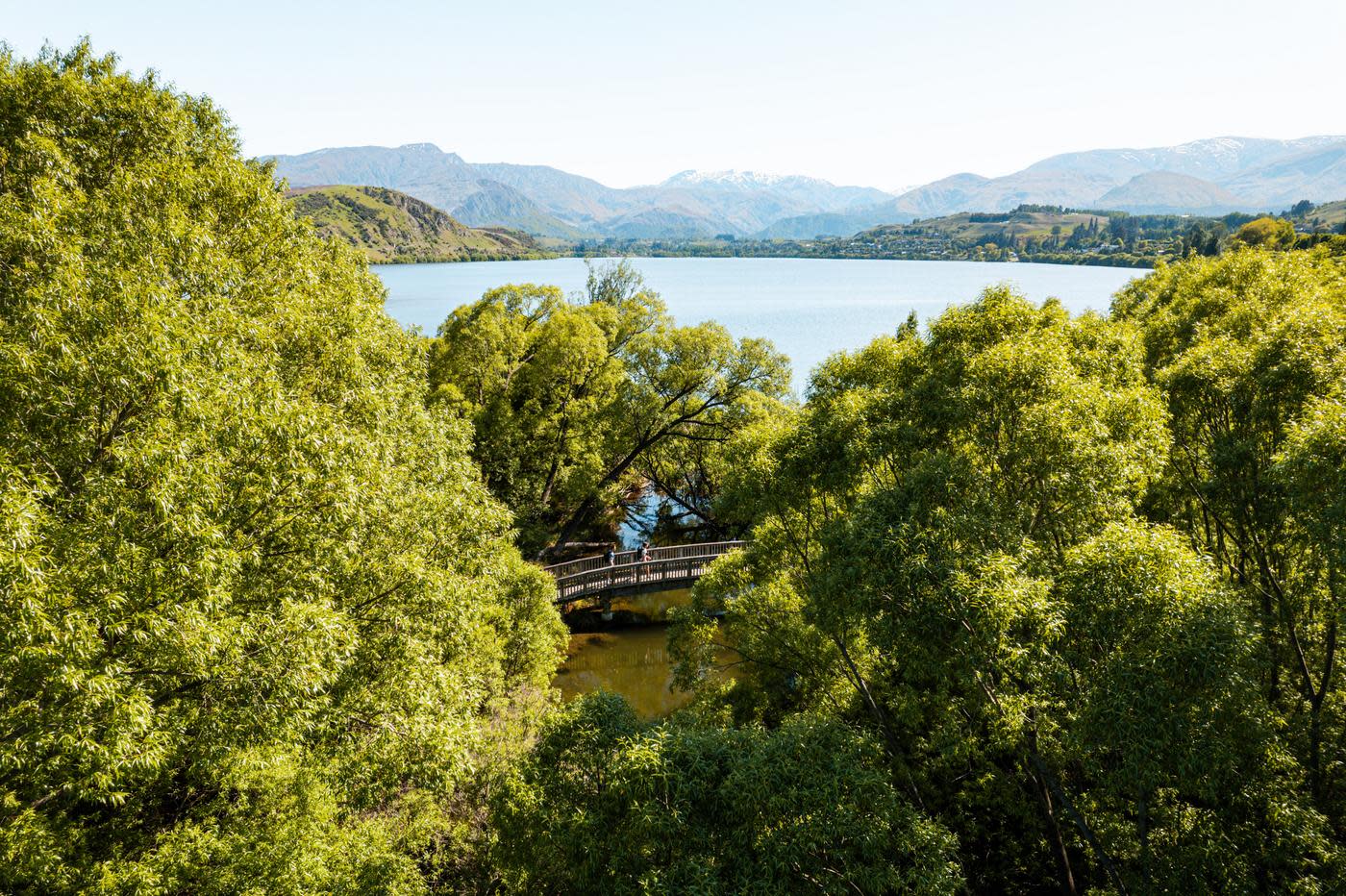 Lake Hayes loop track
On and off mountain fun
Queenstown has a jam-packed schedule of exciting spring events. There are festivals on the slopes and on our trails, local markets and tree planting happening – plenty of chances to join the locals in celebrating the sunniest part of the season.
Winter Pride brings 10 days of on and off mountain parties and events celebrating love, community and diversity.
Winter Games NZ is a spectator's dream. Watch the world's best athletes compete in everything from freestyle skiing and snowboarding to alpine racing and freeride
Community Tree Planting is a great chance to head out to a beautiful location, get your hands dirty and enjoy a morning connecting with locals.
Snow Machine festival features an epic music lineup across four days, held between Coronet Peak, The Remarkables, and Queenstown.
Cyclorama is New Zealand's only e-bike festival. With eight themed rides including wine, food, astronomy and more, there's something for everyone.
Peak to Peak is the South Island's biggest winter multisport event. The epic one-day race starts at The Remarkables and ends at Coronet Peak.
Get your full guide to spring events in Queenstown here.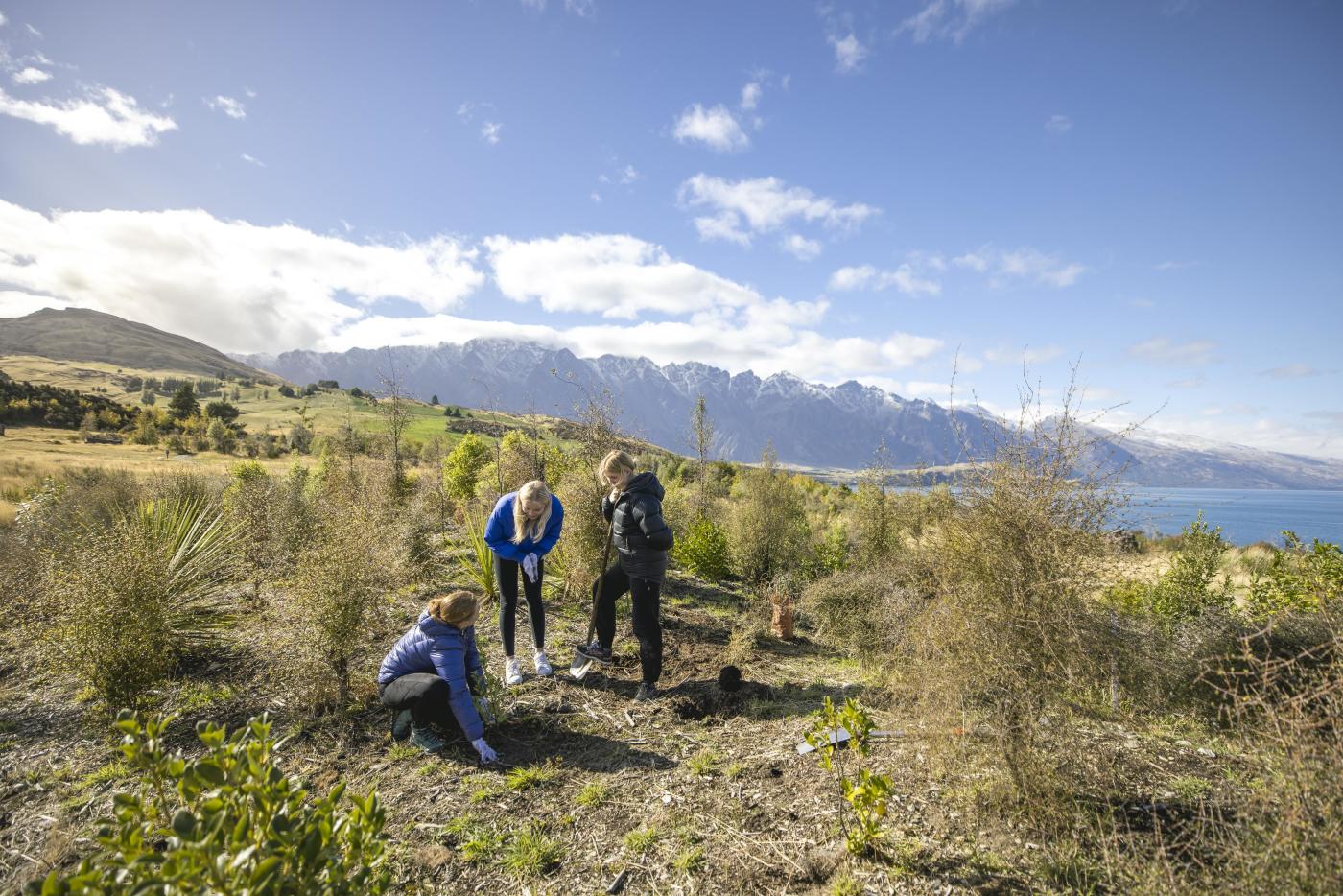 Community tree planting
Plan your Queenstown local experience
Be sure to plan to stay a bit longer to experience all Queenstown has to offer this spring. Find ways to immerse yourself in Queenstown's natural beauty and connect with the locals in our 6-day travel itinerary. 
As you explore Queenstown, share your experiences with us on Instagram by tagging #QueenstownLive.