Queenstown Bike Park - Skyline Gondola
For riders who want to roll out of bed onto their bike, Queenstown Bike Park offers 450m of vertical descent, incredible vistas and 27 trails of varied terrain to cater for all riding abilities. Choose either half, full or multi-day passes. Perk: No uphill battles, settle in and take in the views from the Gondola.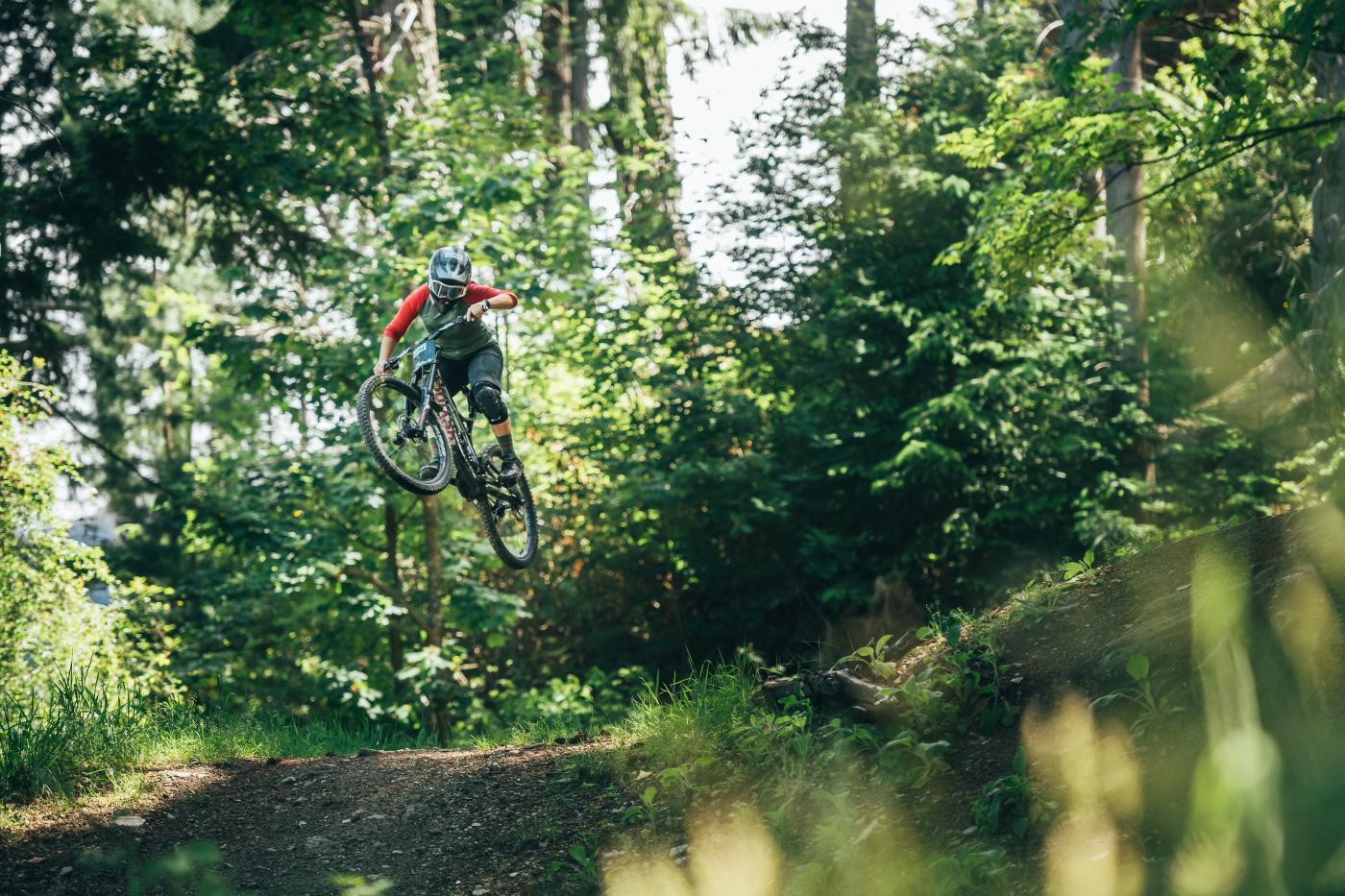 Coronet Peak
Great for those who want a workout, with a mix of trails from intermediate grade 3 to the more confident rated at expert grade 6. Coronet Peak's world-class trails including local favourite 'Rude Rock' (three guesses what that's all about) have flowing berms and unparalleled views over the Wakatipu Basin. With chairlift-assisted trails open in summer, it means faster laps and more vertical. Bring your own bike or rent one on-mountain!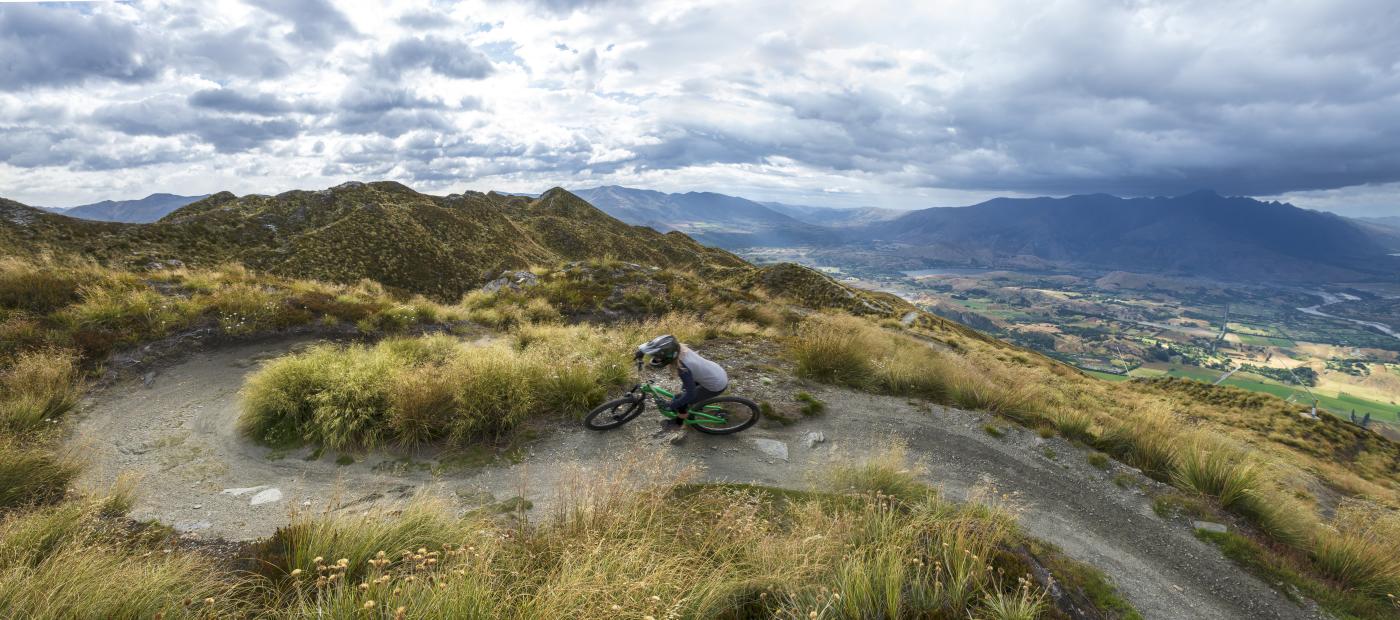 Cardrona Alpine Resort
Although famous for its winter pursuits Cardrona Bike Park opens for summer from 2 December through to Easter. The chairlift accessed bike park means more energy to lap the incredible downhill trails scattered across the mountain. Onsite accommodation and dining options are available during business hours – what more could you want!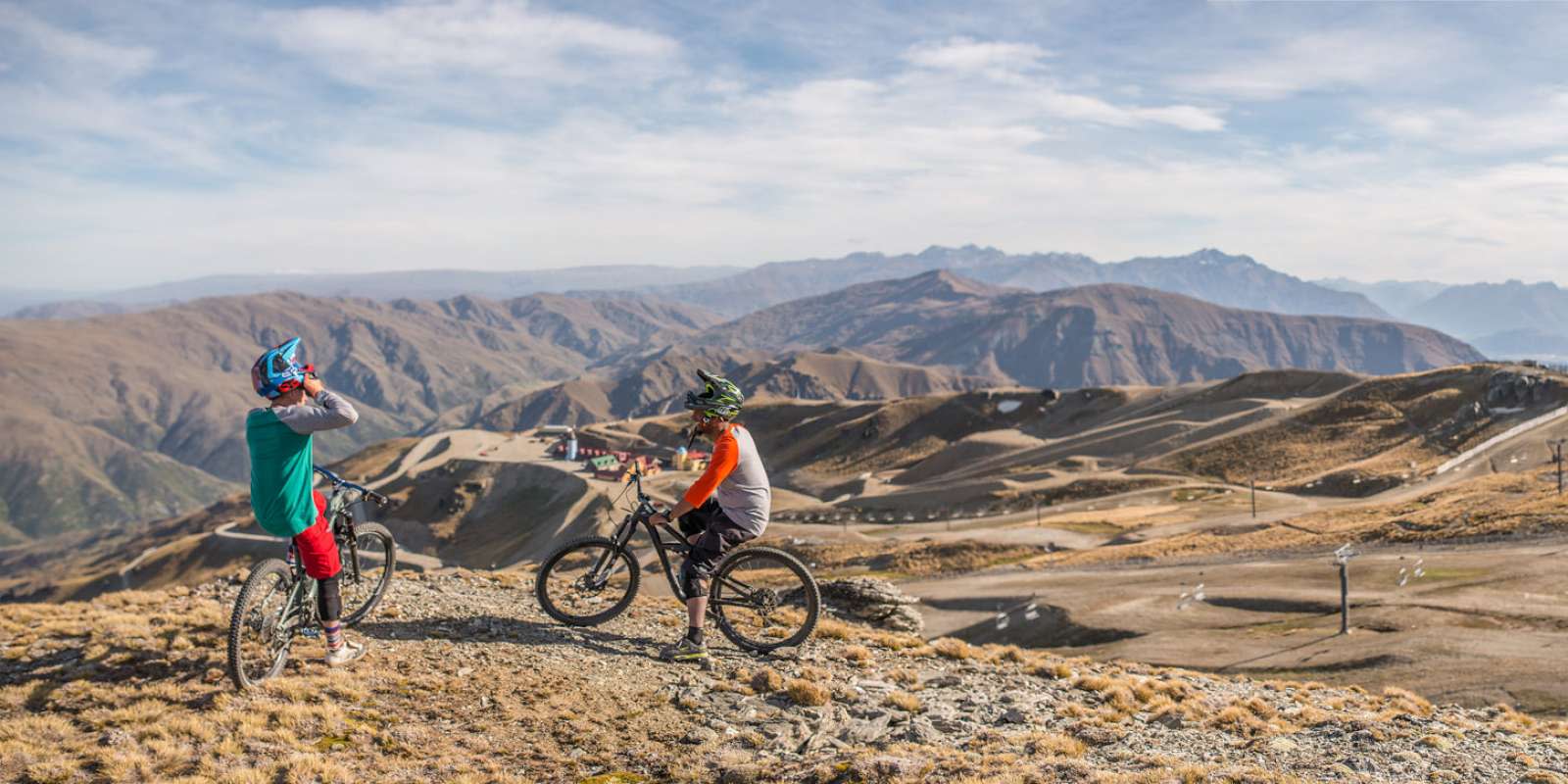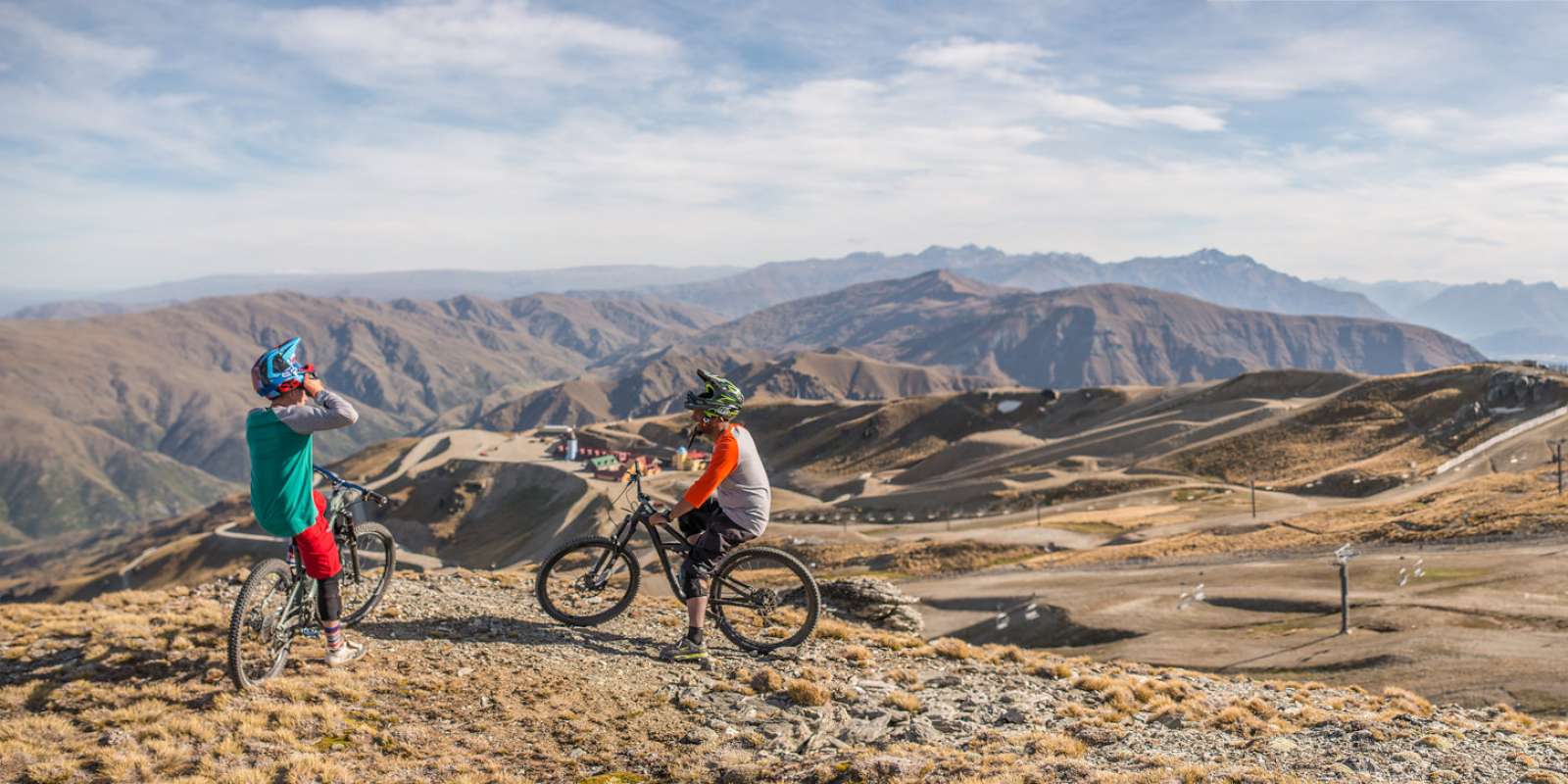 7 Mile Scenic Reserve Mountain Bike Park
Located on Glenorchy Road, just 7 miles from Queenstown and renowned as one of the best bike parks in the south, the 7 Mile Bike Park is a local favourite. This is a network of single tracks made up of different difficulty levels from beginner to advanced and includes everything from jumps and banked corners to man-made structures like wooden log rides and clatter bridges, adding extra excitement to your ride.
Grab a shuttle ride to any of Queenstown's ride spots including local favourites Wynyard downhill and jump park or 7 Mile Bike Park.
Try your hand at getting upside down at the Gorge Road Jump Park.
Remarkables downhill track
Descend the iconic mountain range of the same name and although slightly more rugged than other tracks around town, the fast natural flow of this trail will keep you coming back for more. A shuttle is required for this one.
The Queenstown Mountain Bike Club builds trails through the season, they're a dedicated bunch! Check out more about them here.