LUMA Southern Light Project
May 30 - 3 June 2024
Held in the Queenstown Gardens, the LUMA Southern Light Project showcases a curated collection of stunning light installations and sculptures. It's an event not to be missed.
LUMA Installation at Queenstown Waterfront
Coronet Peak Night Ski
June – September 2024
Coronet Peak lights up for Night Ski from 4-9pm every Wednesday, Friday and select Saturday nights from June to September. Night Ski is a bucket list winter activity in Queenstown, with amazing DJs, outdoor fires, cold beer and hot pizza.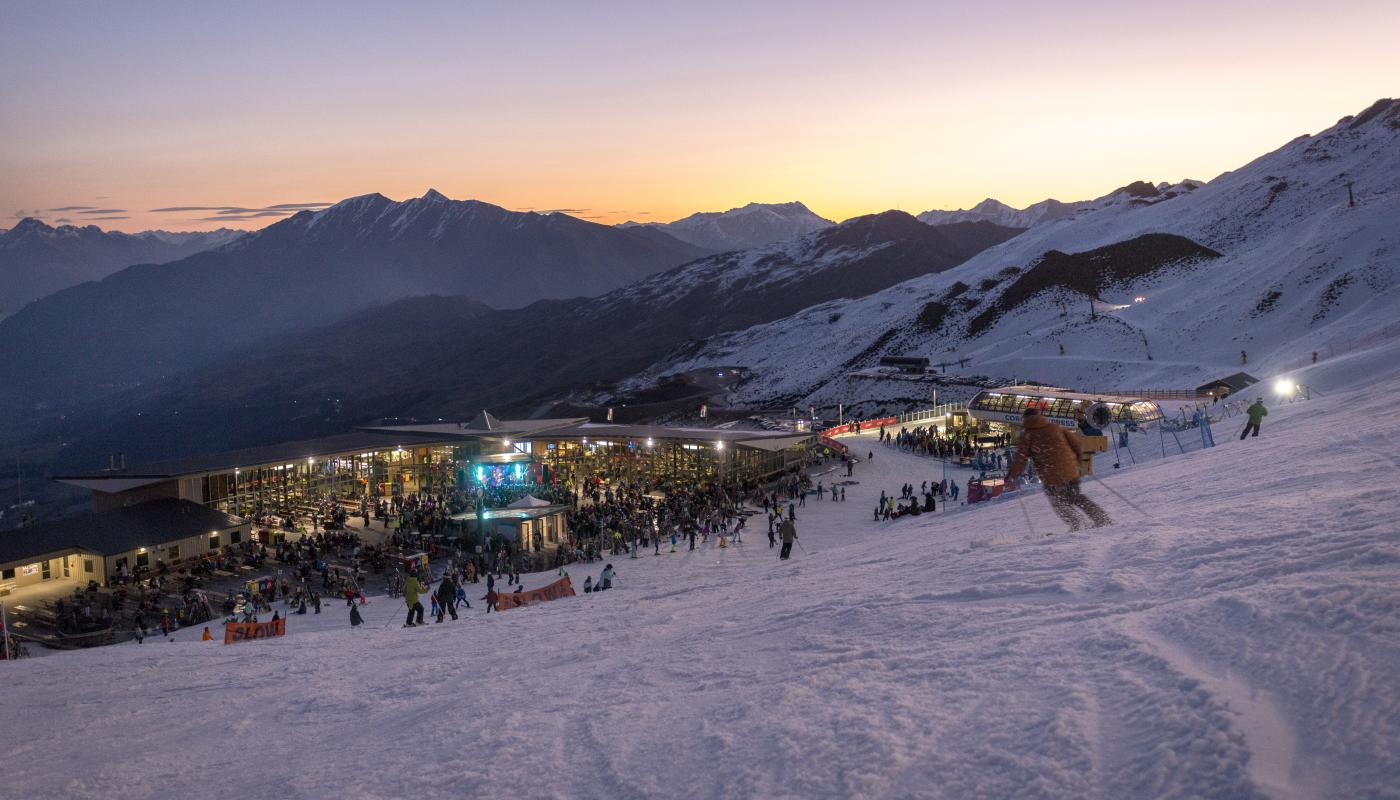 Coronet Peak Night Ski
NZ Mountain Film Festival
27 – 28 June 2024
Held at the Queenstown Memorial Centre, the 22nd NZ Mountain Film Festival will present a wide range of films, guest speakers, and presentations from inspirational adventurers. The two-day event in Queenstown is a celebration of adventurous sports and lifestyles presented for adventurers, film and book enthusiasts and armchair adventurers.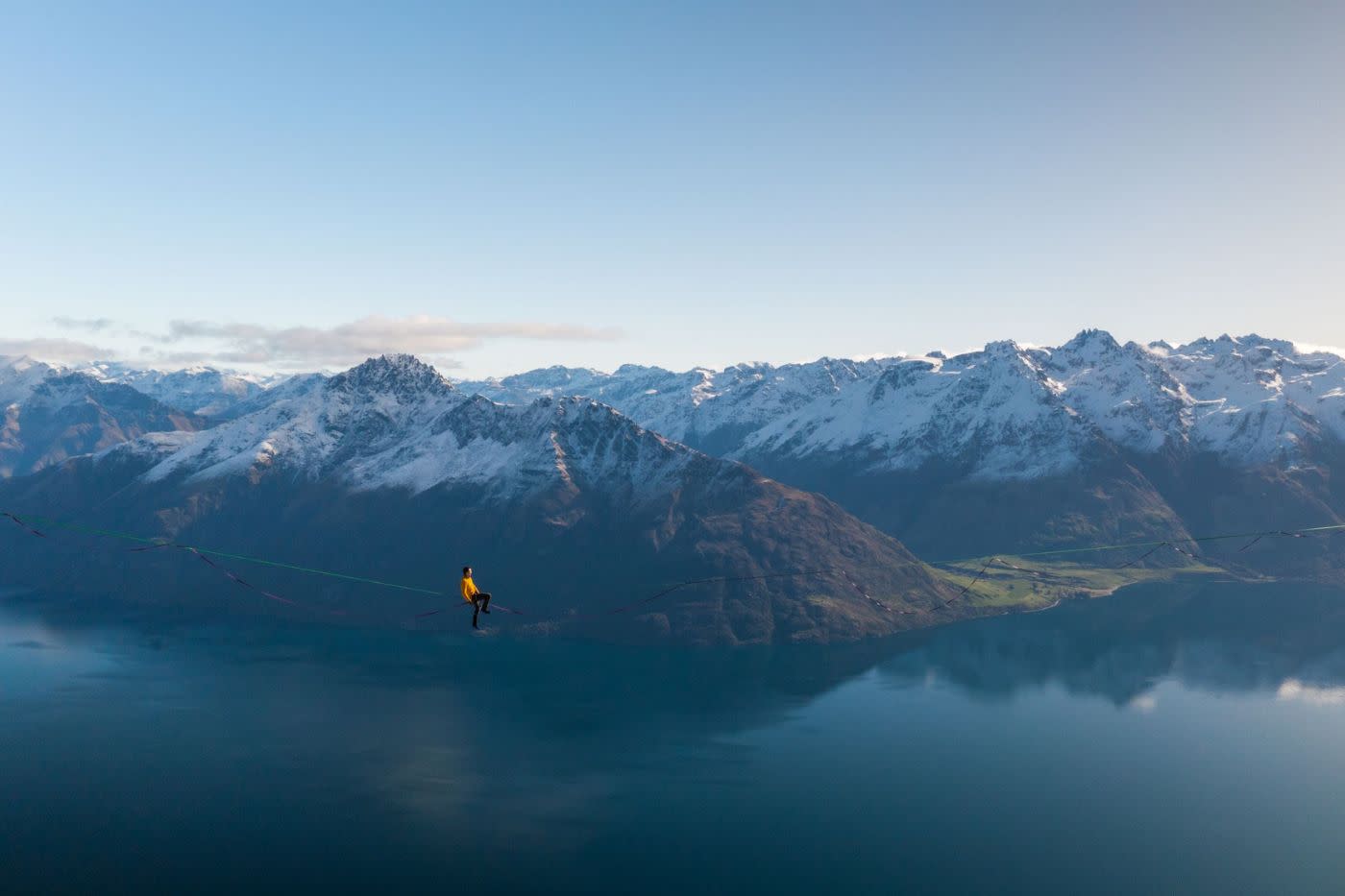 NZ Mountain Film Festival, image: Will Nelson
Matariki Arrowtown Lights
July 2024
Matariki signals 'Ngā Mata o te Ariki Tāwhirimātea', the changing of the seasons and the beginning of the Māori new year. It is a time of renewal and celebration in New Zealand that begins with the rising of the Matariki star cluster.
To celebrate, Kā-Muriwai Arrowotown will host Matariki Arrowtown Lights celebrations including performances by local kapa haka school groups, immersive displays, and an astrophysicist sharing the wonders of the Otago night skies. Join us in Arrowtown for this celebration of the Matariki public holiday.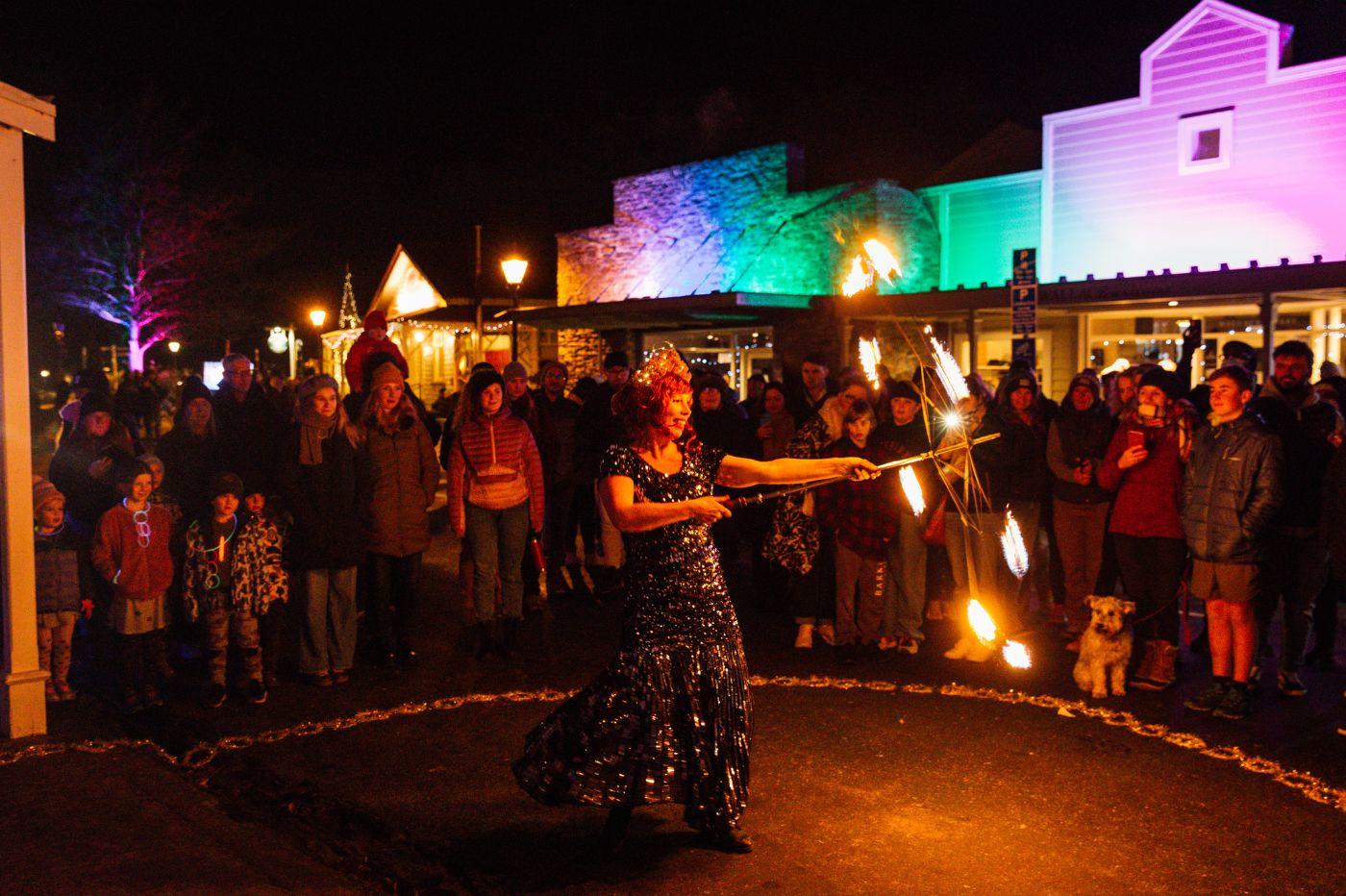 Fire dancer, Matariki Arrowtown Lights 
Winter Pride 
22 August – 1 September 2024
Winter Pride Queenstown will be back in 2024 with another awesome program of events including ski adventures, parties, après-skis, shows, and community gatherings taking place both on and off our ski fields over eleven days. 
Keep an eye out for the event programme release here.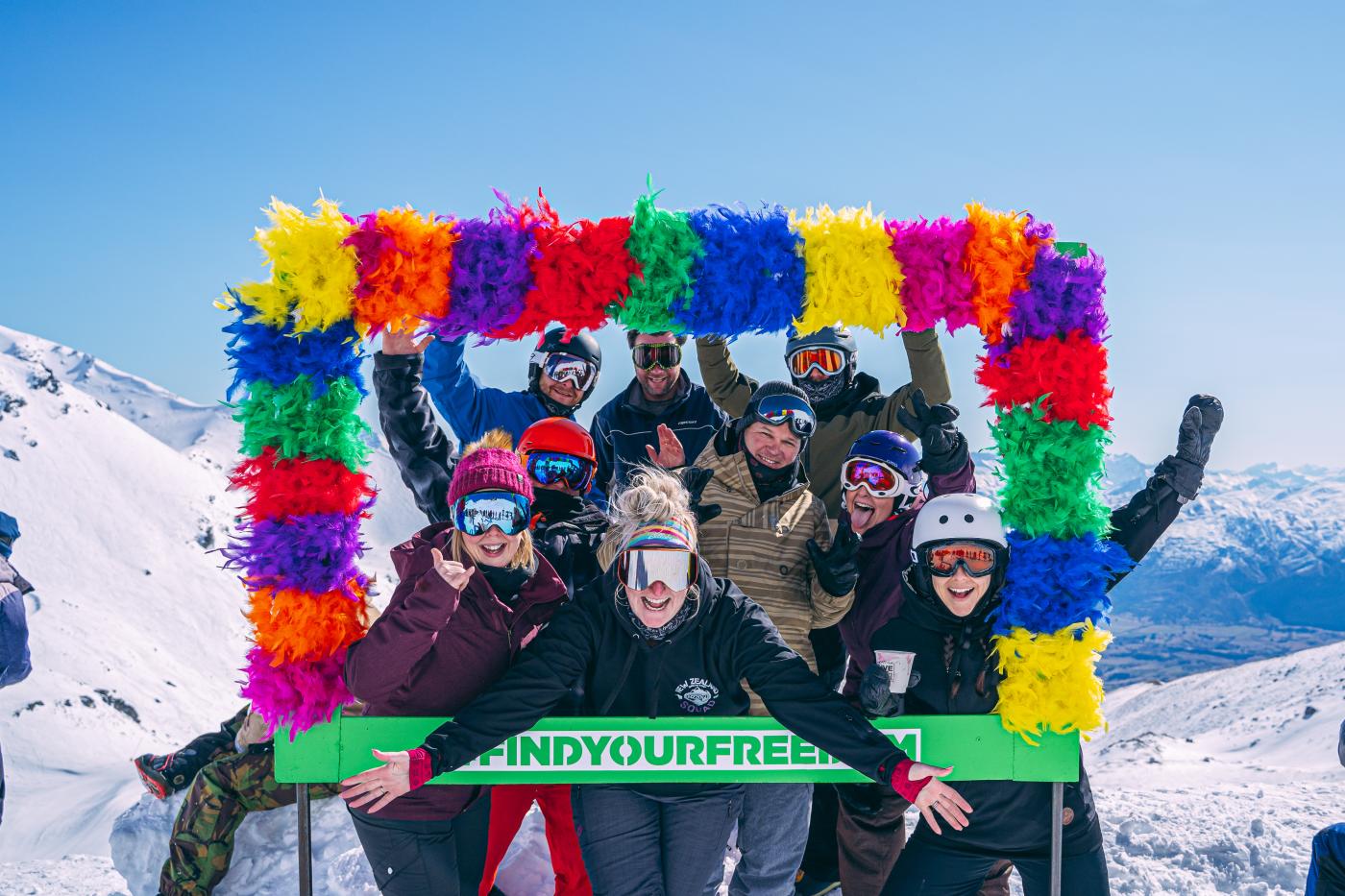 Winter Pride at The Remarkables
Winter Games
August – September 2024
The Winter Games NZ is known as the Southern Hemisphere's biggest snow and sports event, attracting the world's best ski and snowboard athletes over two weeks from late August to September. Held between Coronet Peak, The Remarkables and Cardrona Alpine Resort, the games' competition schedule is packed with everything from high-octane alpine ski racing to thrilling freeski and snowboard park and pipe events, to adrenaline-inducing freeride events.
Find out more about the Winter Games NZ here.
Winter Games NZ
Peak to Peak
31 August 2024
The Peak to Peak is New Zealand's longest-running winter multi-sport race, held between The Remarkables and Coronet Peak each year.
Racing as individuals or as part of a team, competitors start at the top of the Remarkables Ski Area and ski or snowboard down the ski field before hopping on a bike and biking down The Remarkables Ski Area access road to Frankton Beach. From there, racers kayak to Queenstown Bay Beach before running through central Queenstown and finally biking from Arthur's Point to Coronet Peak. 
It almost goes without saying, this is an exciting event for contestants and spectators alike! Click here for more information.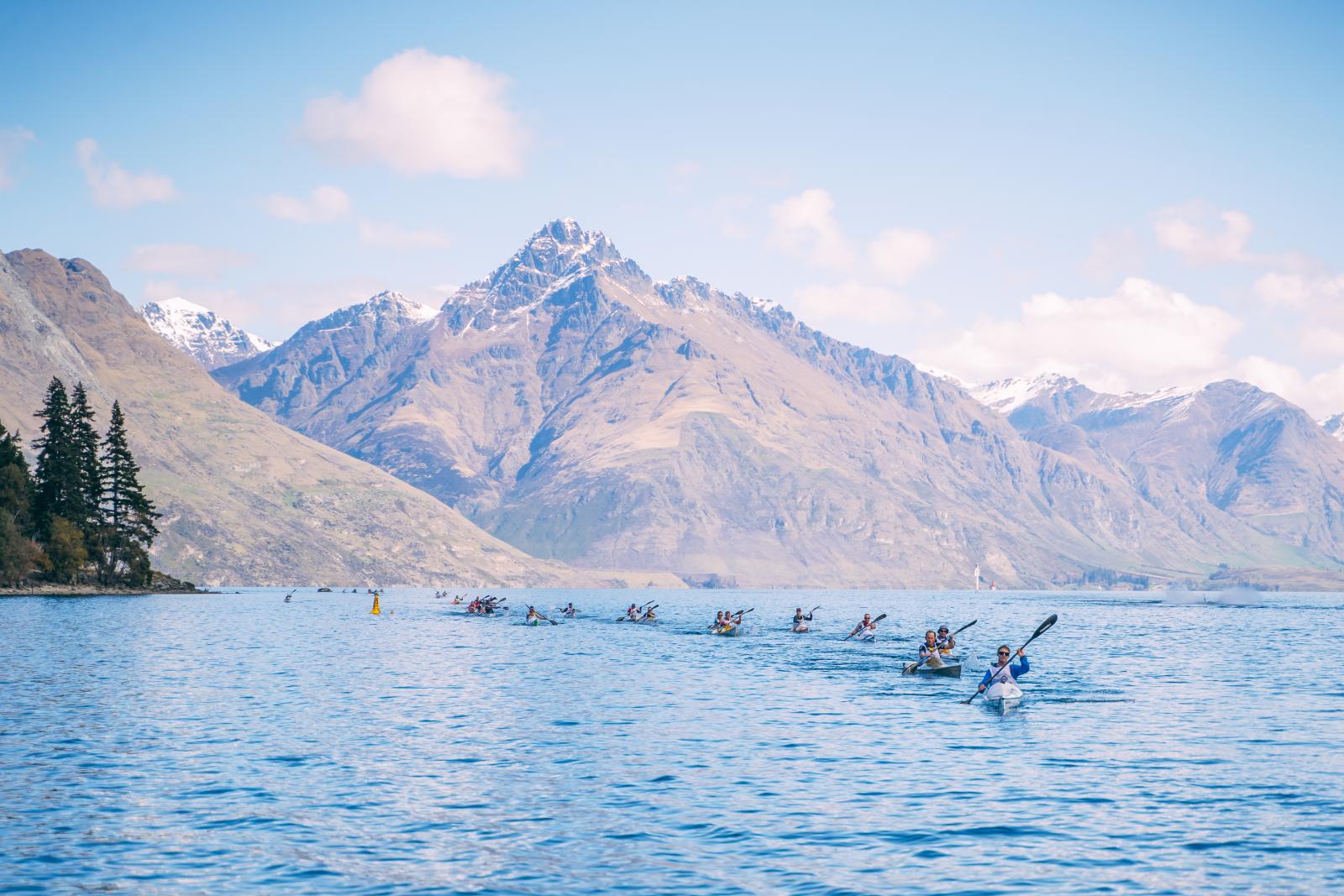 Peak to Peak
Snow Machine
September 2024
Snow Machine Festival is four days and three nights of music, snow, après and adventure. With four après stages across Coronet Peak and The Remarkables, you can spend the morning shredding the slopes before enjoying the on-piste mountain stages and continuing the party at the main arena by night. 
Keep an eye out for the lineup and ticket announcements here.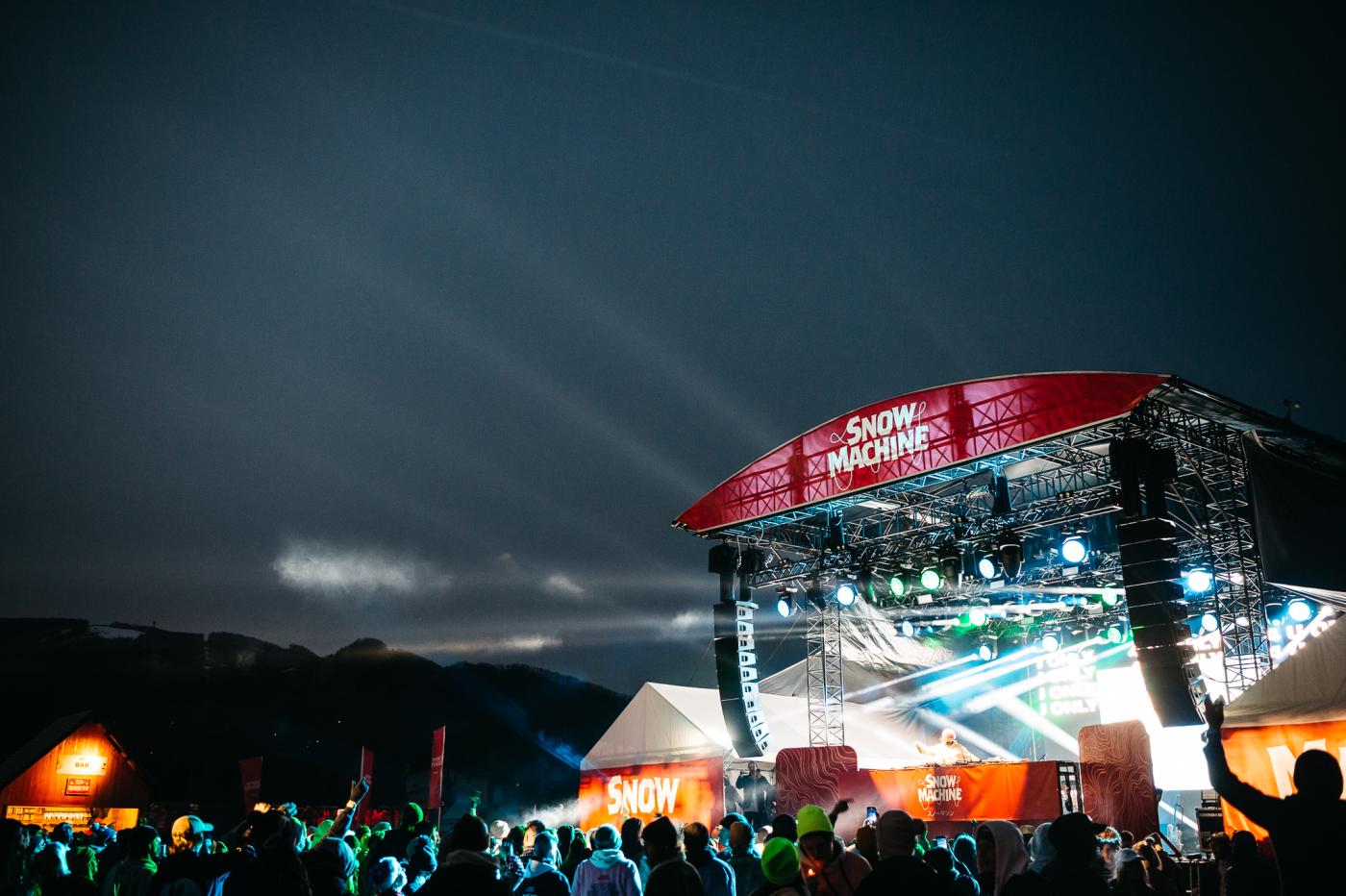 Snow Machine