New Zealand's South Island is home to some of the best bike trails in the world. Queenstown boasts great rides for all abilities and is the perfect starting point to access some of the New Zealand Great Rides, including our very own Queenstown Trail.
Queenstown boasts a myriad of riding options, from downhill mountain biking trails through to cruisy family-friendly tracks and provides access to fantastic multi-day bike adventures. The whole town is passionate for outdoor adventure, so whatever you need for your biking holiday, you're sure to find it here.
Here's our top tips for planning your next cycling holiday. 
1. Find your perfect ride
Queenstown has an international airport and it's not uncommon to find the arrivals lounge brimming with top mountain bikers (and their bikes) every summer. While it is relatively easy to transport your own bike via plane, most prefer to hire a bike locally.
There's lots of different bike shops in Queenstown, from big chain stores to small, family-run businesses. Most offer bike hire and repairs. You'll find them well-stocked with cycling gear you may have forgotten and staff are full of advice about their favourite trails.
If you'd like a little more push for your pedal, e-bikes catering to different abilities and budgets are available to hire or buy.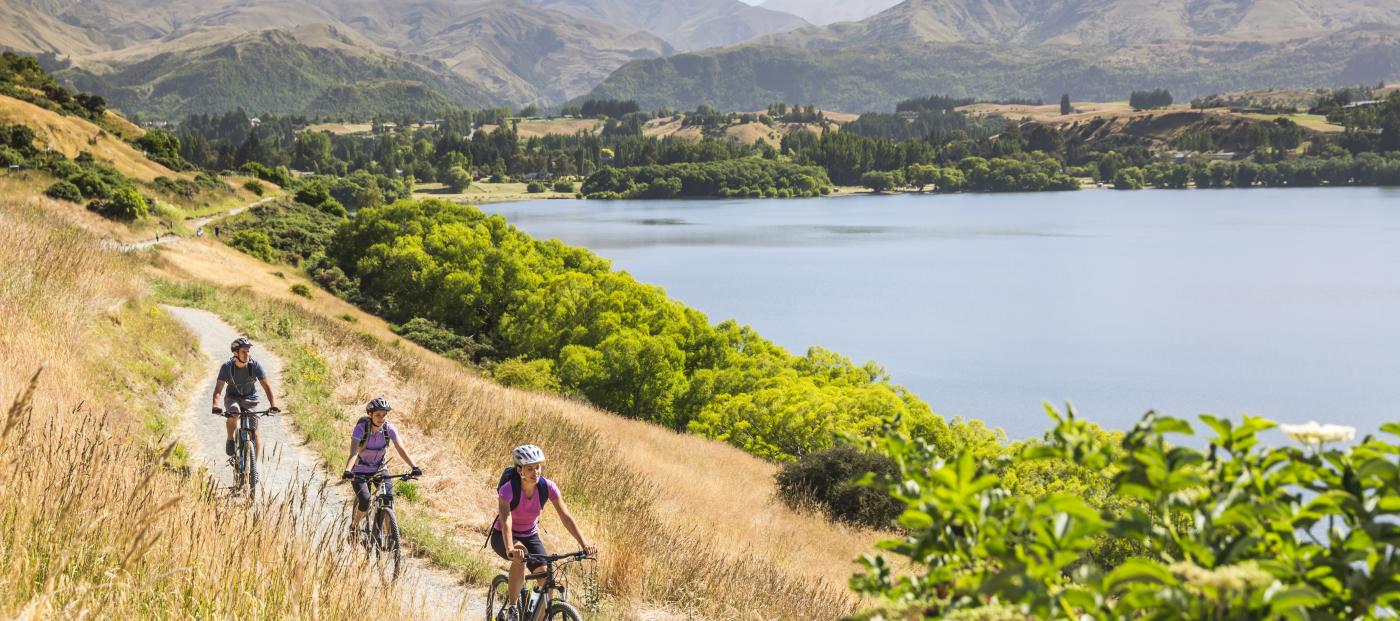 Biking Lake Hayes in Summer, shot by Miles Holden
2. Get to New Zealand's best bike trails without the stress of driving
Arranging transfers to your favourite bike trails is easy. There's lots of different bike shuttle and bike taxi operators who'll transport you (and your bike) to the start of the trails.
Some specialise in shuttle runs to hair-raising freeride and downhill mountain biking tracks near central Queenstown. Others can offer transport to and pick up from the NZ Great Rides, like the popular Central Otago Rail Trail, a multi-day ride which starts (or finishes) in Clyde, just one hour from Queenstown.         
Need to be taken back to your hotel because your 6-year-old just won't pedal any more? It happens. Make sure you've got a friendly bike taxi service on speed dial.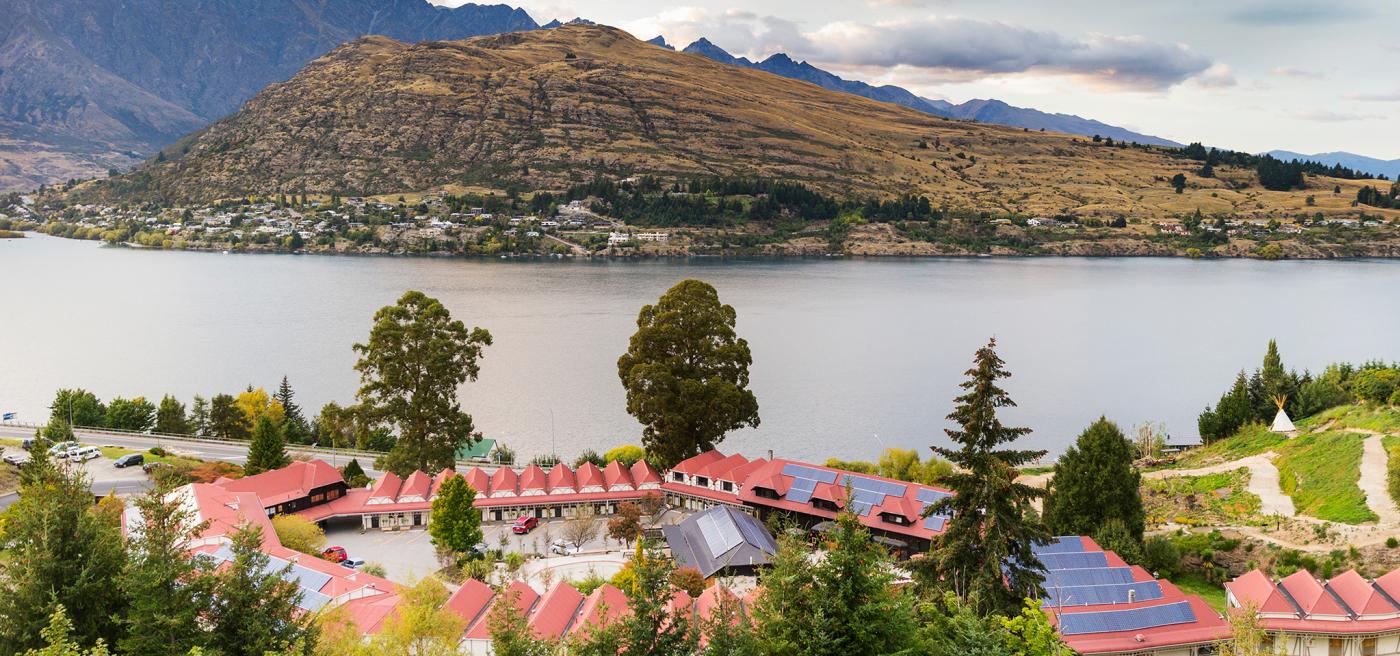 Sherwood Queenstown is kitted out with a bike workshop
3. Don't forget to rest up after a long day's ride
Queenstown has a huge range of accommodation options catering to all budgets and styles of travel.
Some accommodation providers have bike lock-up facilities and holiday home rentals may have a secure garage you can use – it pays to ask when making your booking. If you're exploring Queenstown by bike for a day or two, ask your bike rental service if they'll drop off (and pick up) the bikes from your accommodation.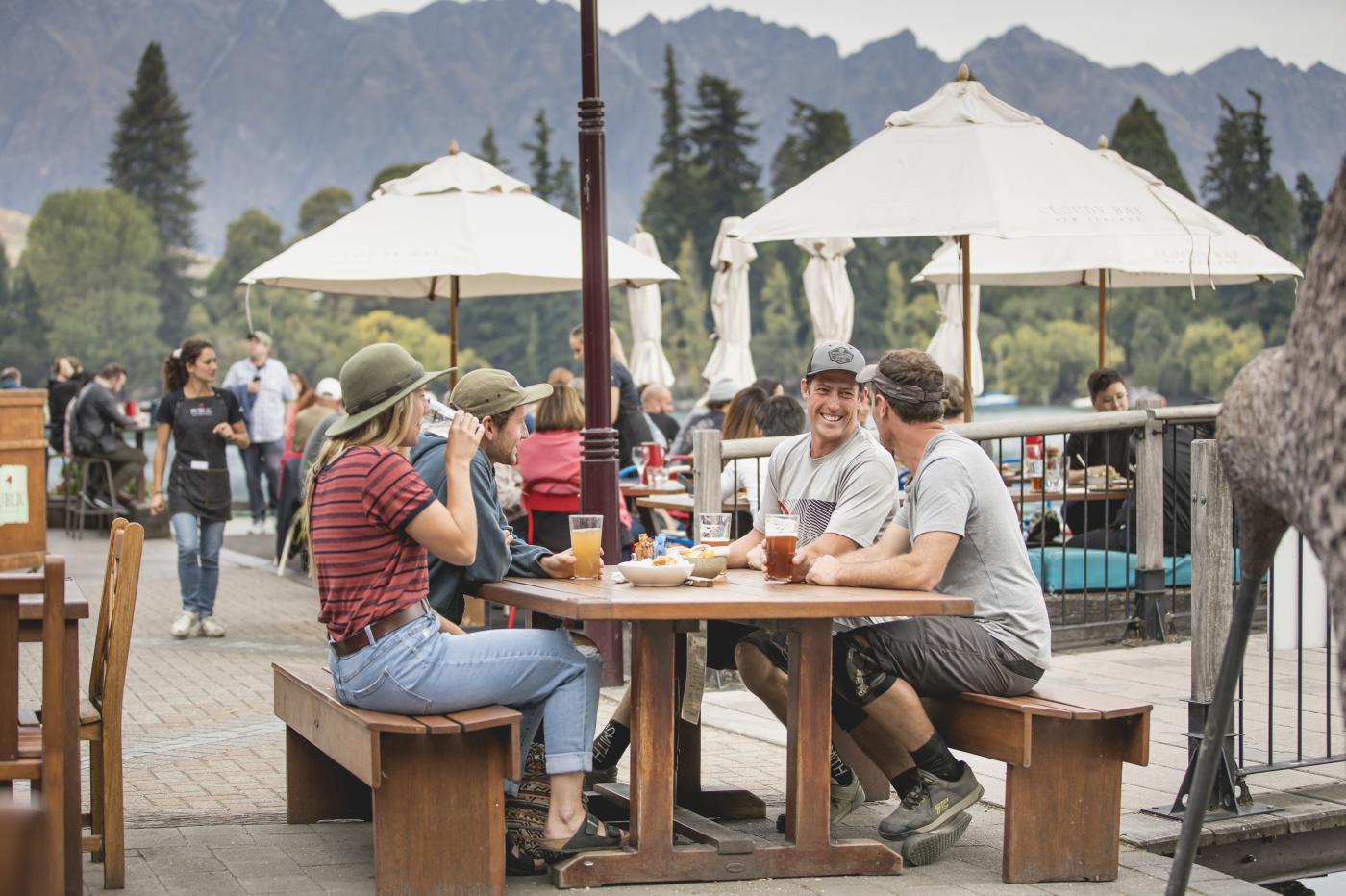 Atlas Beer Cafe Steamer Wharf
4. Fuel your ride
The big advantage to playing and staying in a world-class adventure destination? It's the world-class food. Queenstown is home to fantastic cafes, bars and restaurants from craft breweries to fine dining and steak joints to vegan cafes. 
There's plenty of supermarkets to stock up with food on-the-go, but if you're doing a day trip, you won't need to. You'll find cafes and restaurants aren't far from most of the bike trails in Queenstown. There's plenty of places to eat and drink along the Frankton Track and Kelvin Peninsula Trail (15km, easy, 1 – 2 hours) and The Jack's Point Trail (12km, advanced, 2 – 3 hours) conveniently ends near a classy restaurant.
If you love wine, the Gibbston River Wine Trail (9km, easy, 2 hours) is a must. The trail winds through the 'Valley of the Vines', passing several cellar doors and vineyards serving the region's famous Pinot Noirs.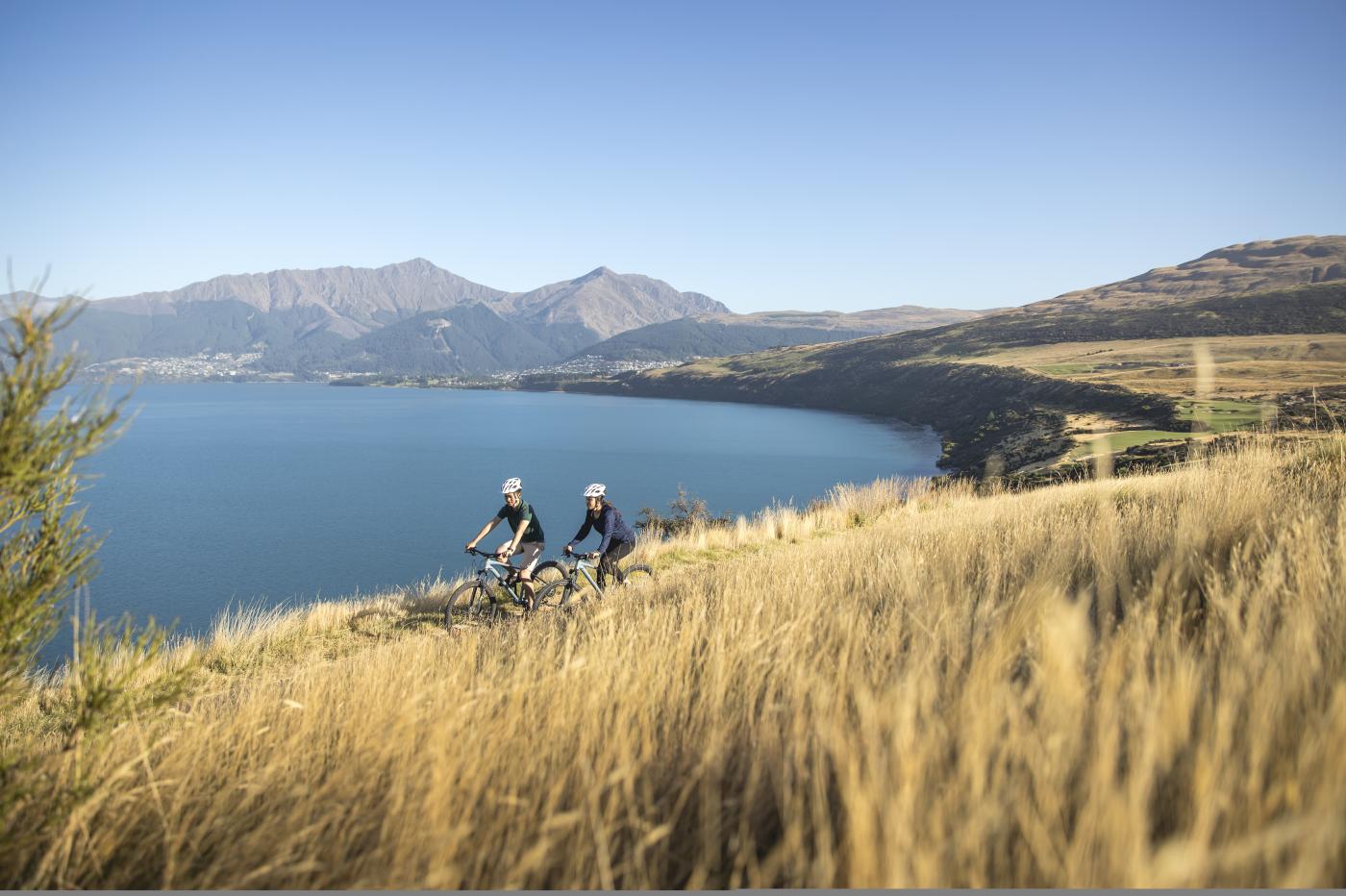 Biking Jack's Point Trail
5. Choose your bike trail
The Frankton Track and Kelvin Peninsula Trail is one of the easiest local bike trails and is suitable for families and novices.
Advanced mountain bikers won't want to miss laps at the Queenstown Bike Park, which links nicely with trail rides like the Salmon Run (2km, advanced, single track).
The Lake Hayes Trail (8km, intermediate, 1 hour) strikes a happy middle ground and takes in gorgeous views, and Arrow River Bridges Trail (16km, easy, 2 – 3 hours) is a great way to explore historic Arrowtown.
Queenstown is also the gateway to six of New Zealand's Great Rides. From the Around the Mountains Cycle Trail (3 – 5 days), to the Roxburgh Gorge Trail (5 – 6 hours), you'll be hard pressed to narrow down your biking bucket list. Transport to and from these tracks via Queenstown is easy.
6. Stick around for more fun
Queenstown is home to more than just great bike trails. If it's adventure you're after, Queenstown is where you need to be. Three of New Zealand's Great Walks are on its doorstep, and Queenstown is home to bungy jumping and jet boat rides. There's ziplines, canyoning, kayaking… if it causes a spike in adrenaline, you can do it here.
And if you want to relax and rest your bike-weary legs? There's plenty of relaxing activities to do too. Enjoy a spa day or relax in a hot pool. Or check our local art galleries and the regular arts and crafts market.
So, what are you waiting for? Start planning your biking adventure in Queenstown.