Queenstown is far enough south that you may even be able to capture the Aurora Australis, or Southern Lights, on camera if you're lucky.
Ski under the Milky Way, soak in an open air hot tub under the stars, or learn about the southern skies from an expert, Queenstown has plenty to offer anyone interested in the night sky.
Here are some of the best stargazing experiences to try in Queenstown this winter.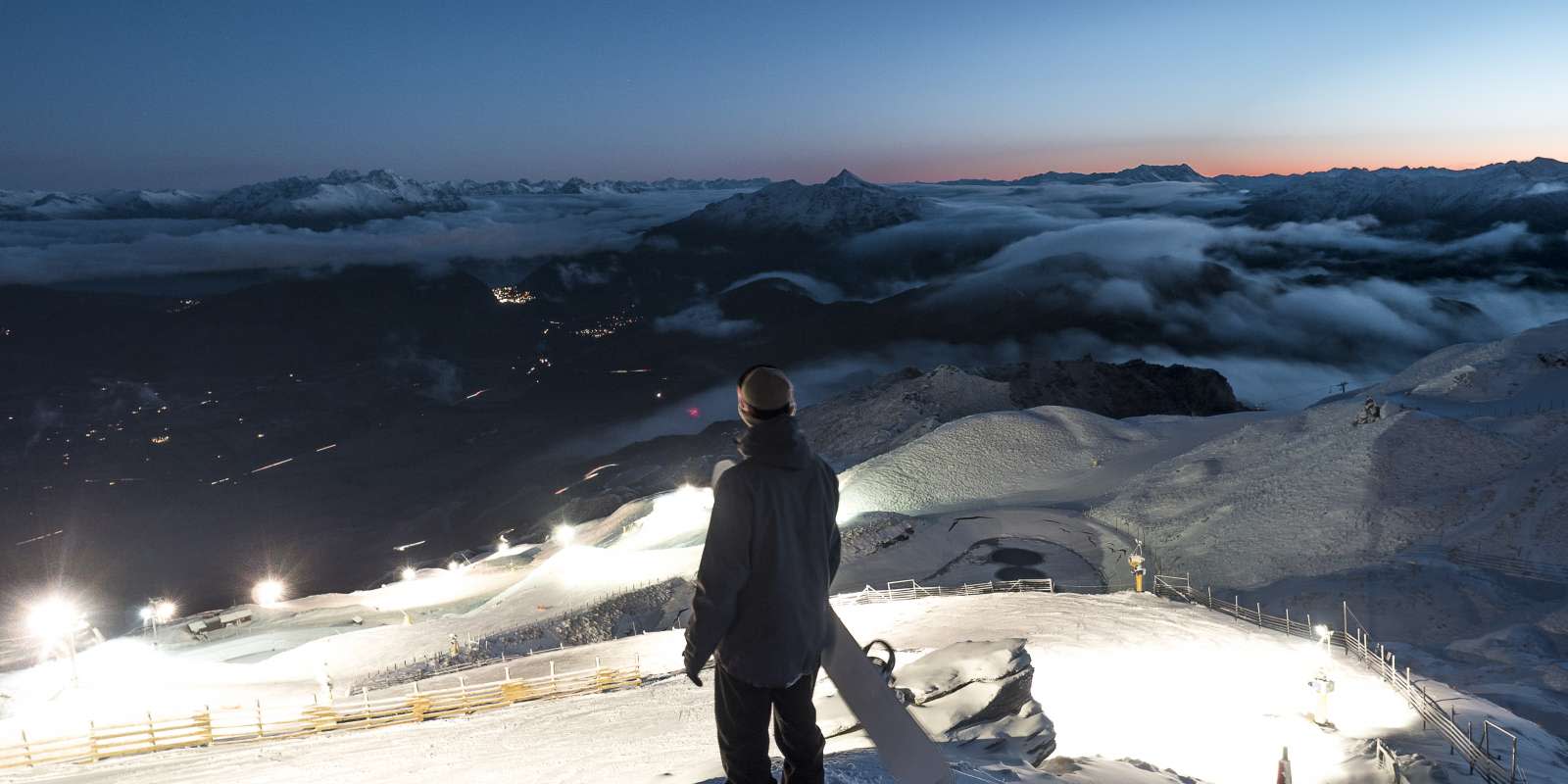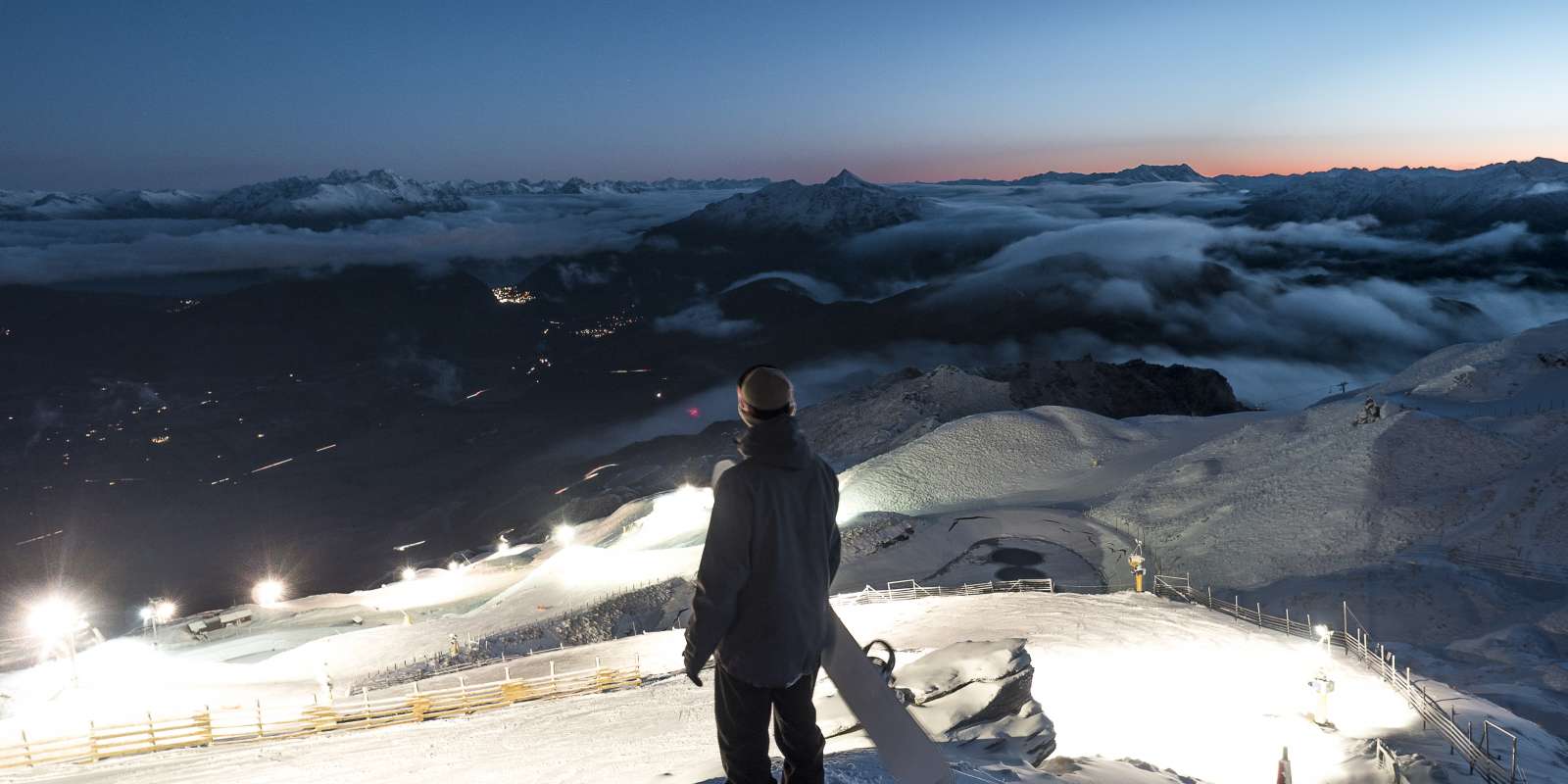 1) Night skiing at Coronet Peak
There is something pretty incredible about skiing under the stars. Lucky for you, Coronet Peak is open for Night Skiing from late June until the end of August, every Wednesday, Friday and Saturday.
There are plenty of places along the floodlit trail to pause for a moment and take in the beautiful night sky. If you're feeling thirsty, stop at the Ice Bar midway down the M1 for a cold one and take a seat on a beanbag – the view of the Milky Way from here is pretty hard to beat.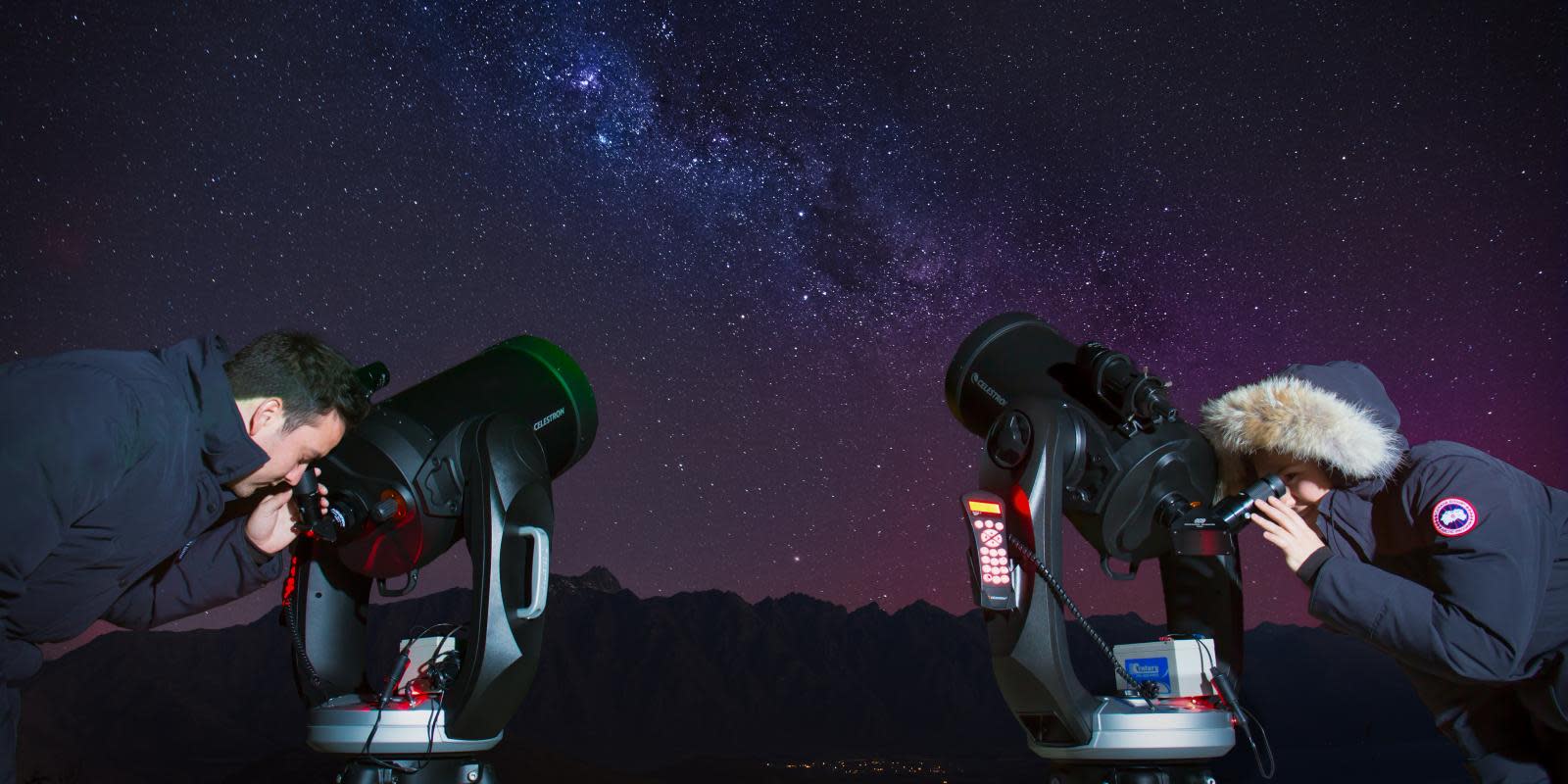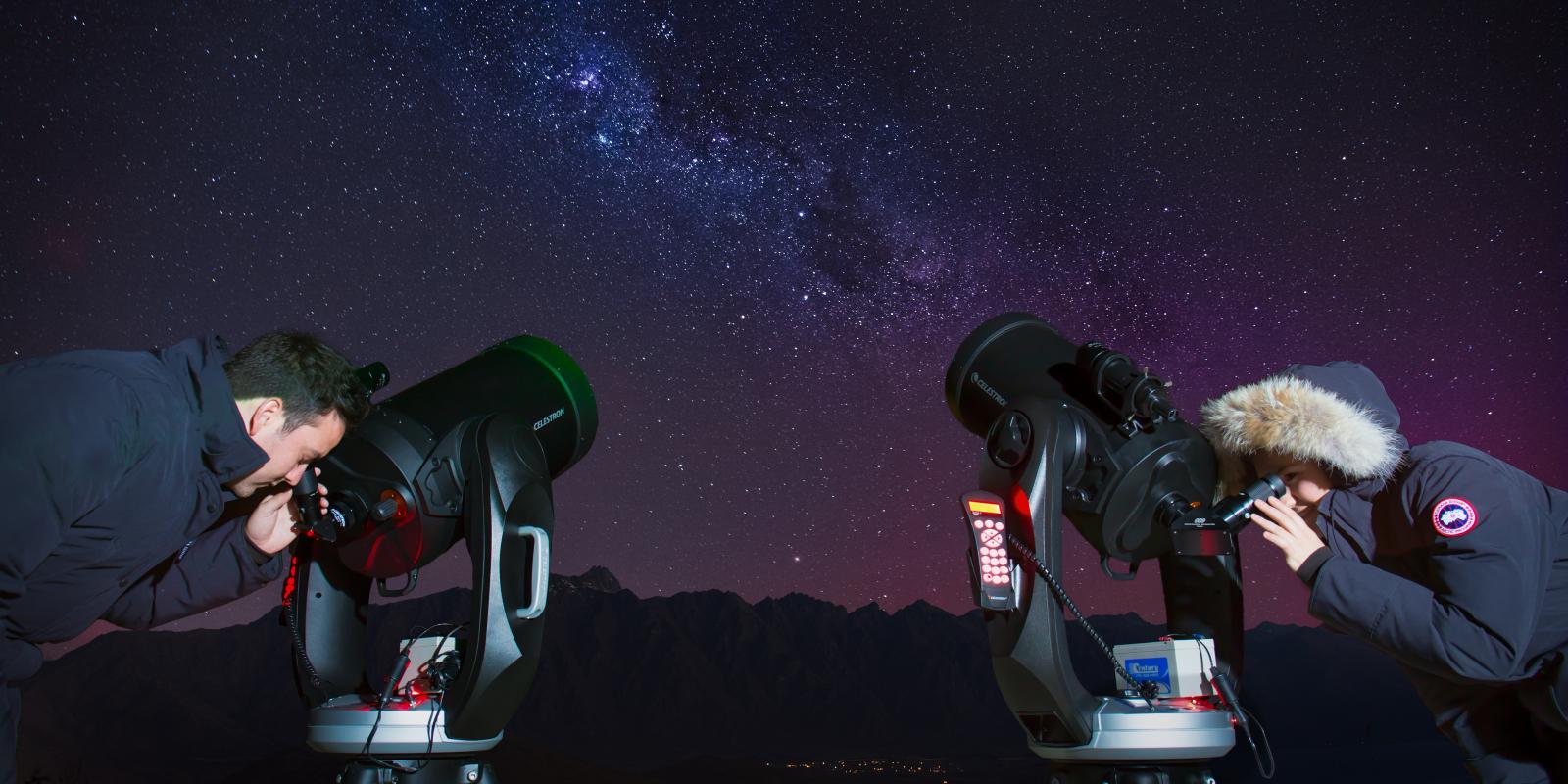 2) Take a local stargazing tour
Journey up the Skyline Gondola to experience their fascinating stargazing tour. Perched high above Queenstown, and surrounded by snow-capped mountains, keen stargazers have the opportunity to access a 'hidden world' not seen by the naked eye, and impossible to see in many other locations of the world.
If you're after the ultimate evening experience, head over the Crown Range to Cardrona Alpine Resort. Casually wind your way up the road at sunset for a beautiful three course meal at Cardrona's recently refurbished The Mezz restaurant followed by an hour and a half long tour of the skies with expert Astronomer Alex Thom.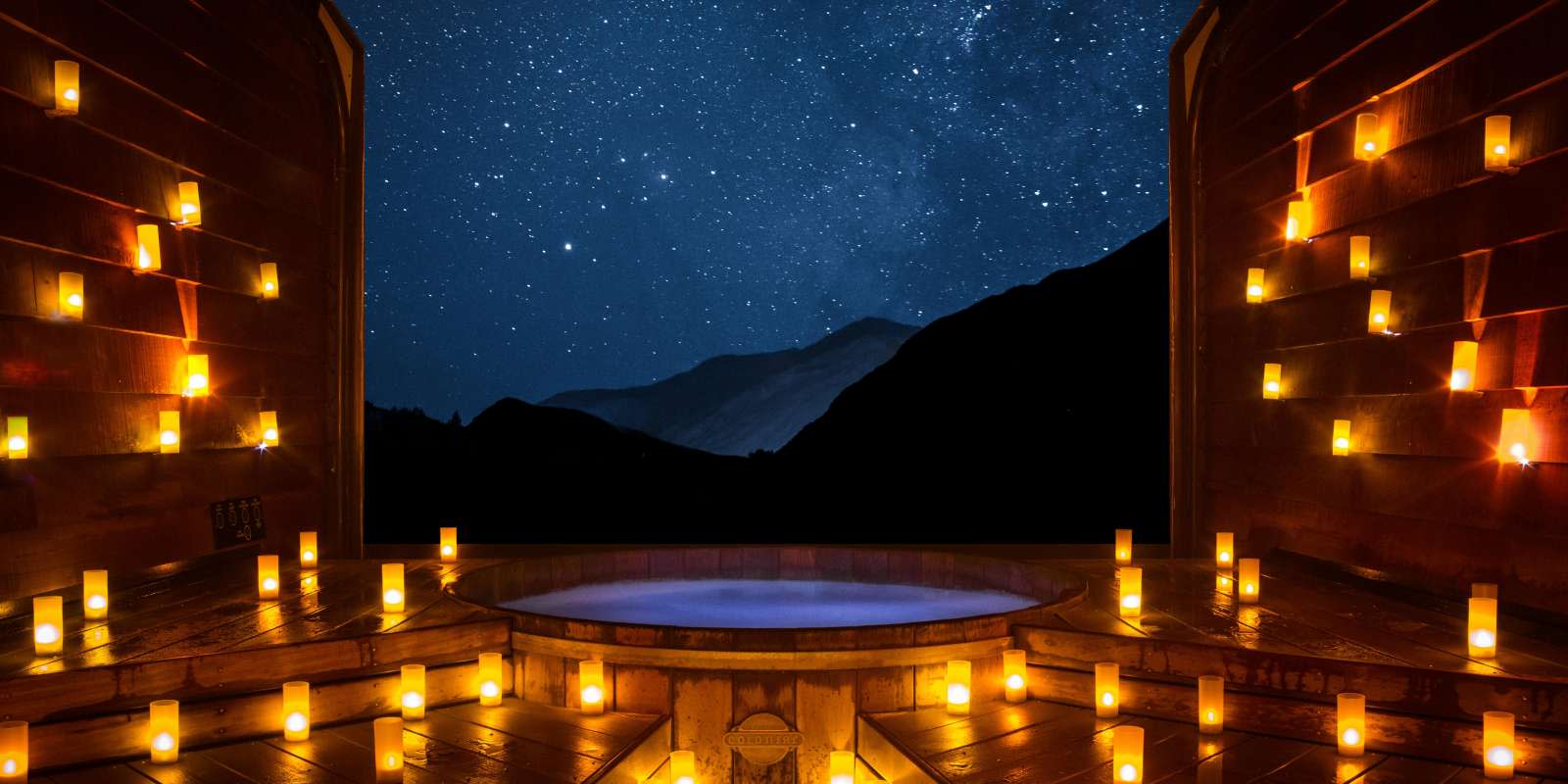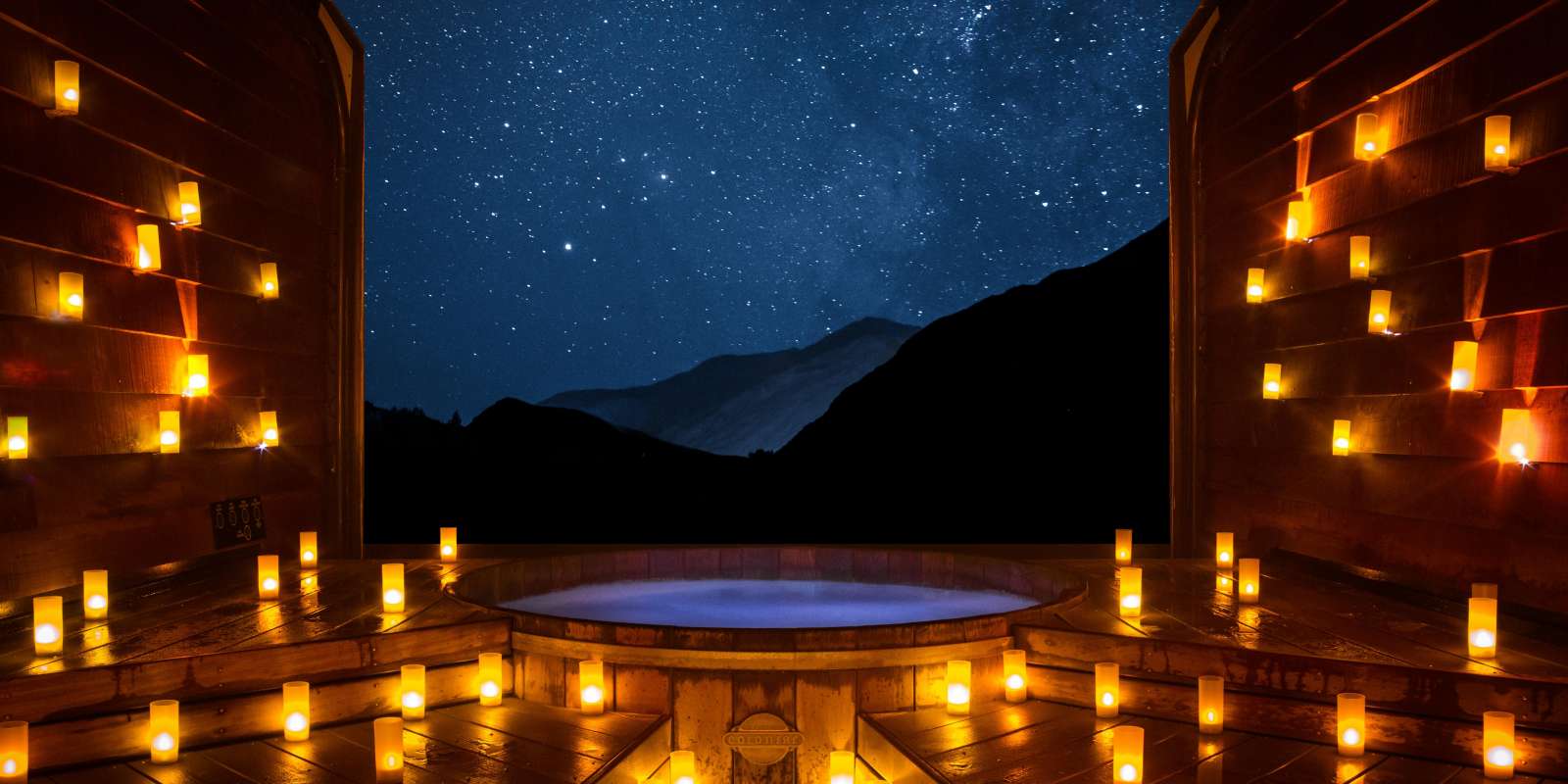 3) Hot pools under the stars
Queenstown offers a vast array of private accommodation options, some of which provide you the luxury of your own outdoor hot tub. Imagine soaking in a hot pool looking out on snow-capped mountains and a star-studded night sky. A magical experience to enjoy with your family or significant other. If possible, switch off the house lights to help limit the light pollution – then sit back and relax!
There are also plenty of amazing local hot pools available to visit within a short drive of the town centre. Some can get pretty busy in the evening so be sure to book in advance.
4) Drive out to Moke Lake
Pop some pillows, plenty of blankets, and some hot snacks in the back of your car, and take a quick 15 minute drive out to Moke Lake for an evening of boot-based stargazing or Astrophotography.  
Moke Lake is an ideal location for stargazing, it is far enough away that it is not affected by any light pollution and the symmetrical reflections of the mountains on the lake are an ideal frame that make for the perfect Astrophotography shot.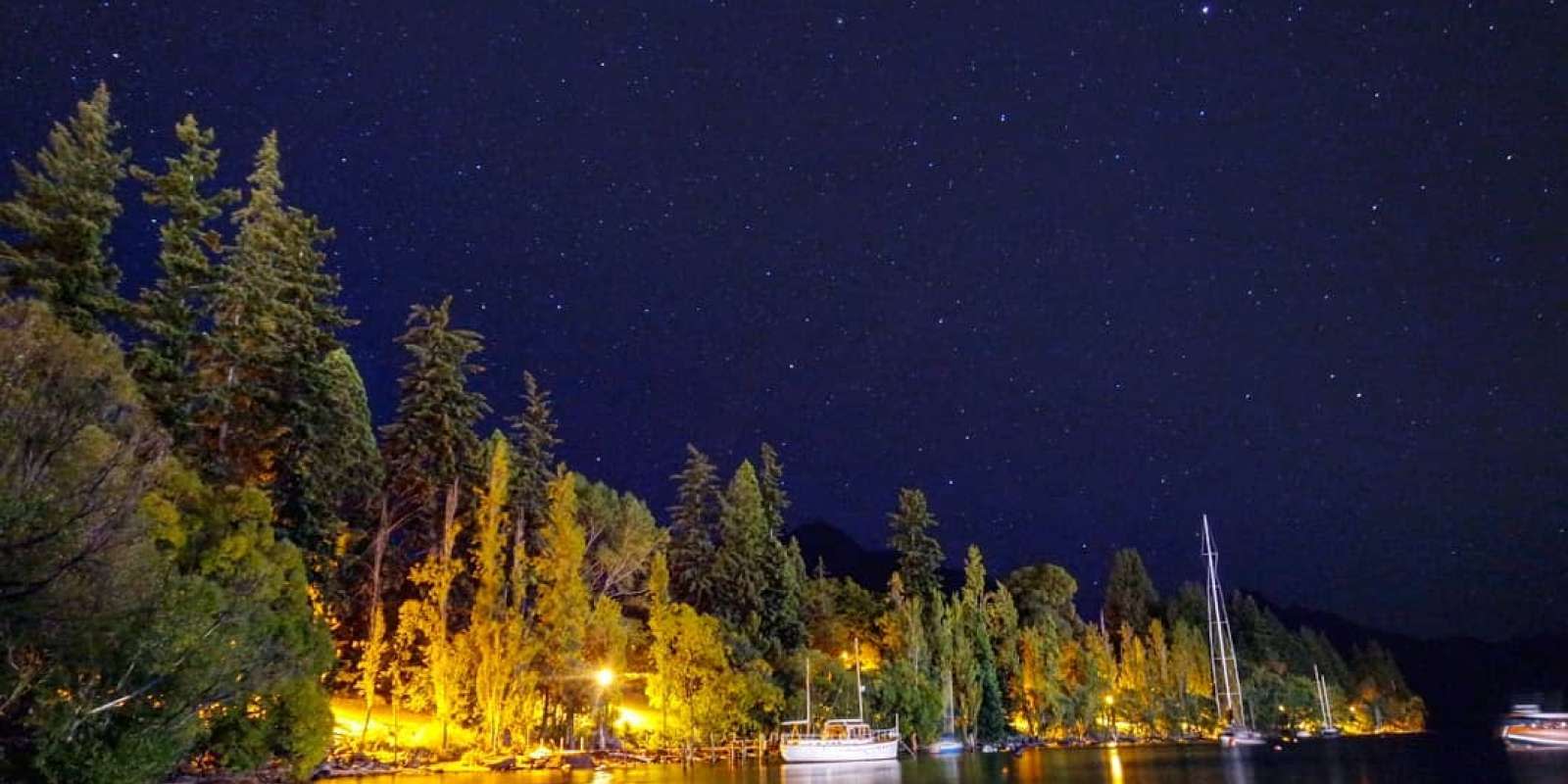 5) Queenstown Gardens
No visit to Queenstown is complete without a wander around the Queenstown Gardens, and what better way to enjoy the park than by moonlight on a clear night. The park is handily located a quick stroll away from the centre of town and boasts a beautiful landscape with centuries old pine trees, rose gardens, and 360 degree views.
The south facing side has uninterrupted views down Lake Wakatipu, providing you with the perfect opportunity to capture the Southern Lights on a clear night.
If you're after something a little different, the LUMA Southern Light Project on Queen's Birthday Weekend brings a unique event to the Queenstown Gardens. LUMA transforms the gardens and lakefront into a dazzling display of glowing art for over 35,000 locals and visitors from all over the world to see.
Layer up, grab a picnic blanket and meander over to the Queenstown Gardens, you won't regret it.