Winter in Queenstown is a magical time for stargazing enthusiasts. As the temperature drops and the skies clear, low light pollution means the stunning celestial display above Queenstown is incredibly vibrant. Queenstown is far enough south that you may even be able to capture the famous Southern Lights, (the Aurora Australis) on camera if conditions are right.
What's more, Queenstown offers many unique stargazing experiences. Here you can ski under the Milky Way, soak in an open-air hot tub under the stars, or learn about the Southern skies from a local expert. 
Here are some of the best, immersive stargazing experiences to try in Queenstown this winter.
Ski under the Milky Way
Skiing under the stars is a truly unique experience you'll remember forever. Coronet Peak is the only ski field in New Zealand open for night skiing. Usually running from late June until early September, the slopes come alive under the glow of spotlights and the fun, welcoming atmosphere of night ski is loved by locals and visitors alike.
There are plenty of places along the floodlit trail to pause for a moment and take in the beautiful night sky – the view of the Milky Way from here is hard to beat.
Plus, by skiing or snowboarding at Coronet Peak, you'll be supporting their initiatives to reduce waste, adopt more energy-efficient vehicles, and reforest the slopes with native plants. Return bus transport to Coronet Peak for night ski (which saves 50-60 car trips per bus) is available from Queenstown and can be pre-booked online.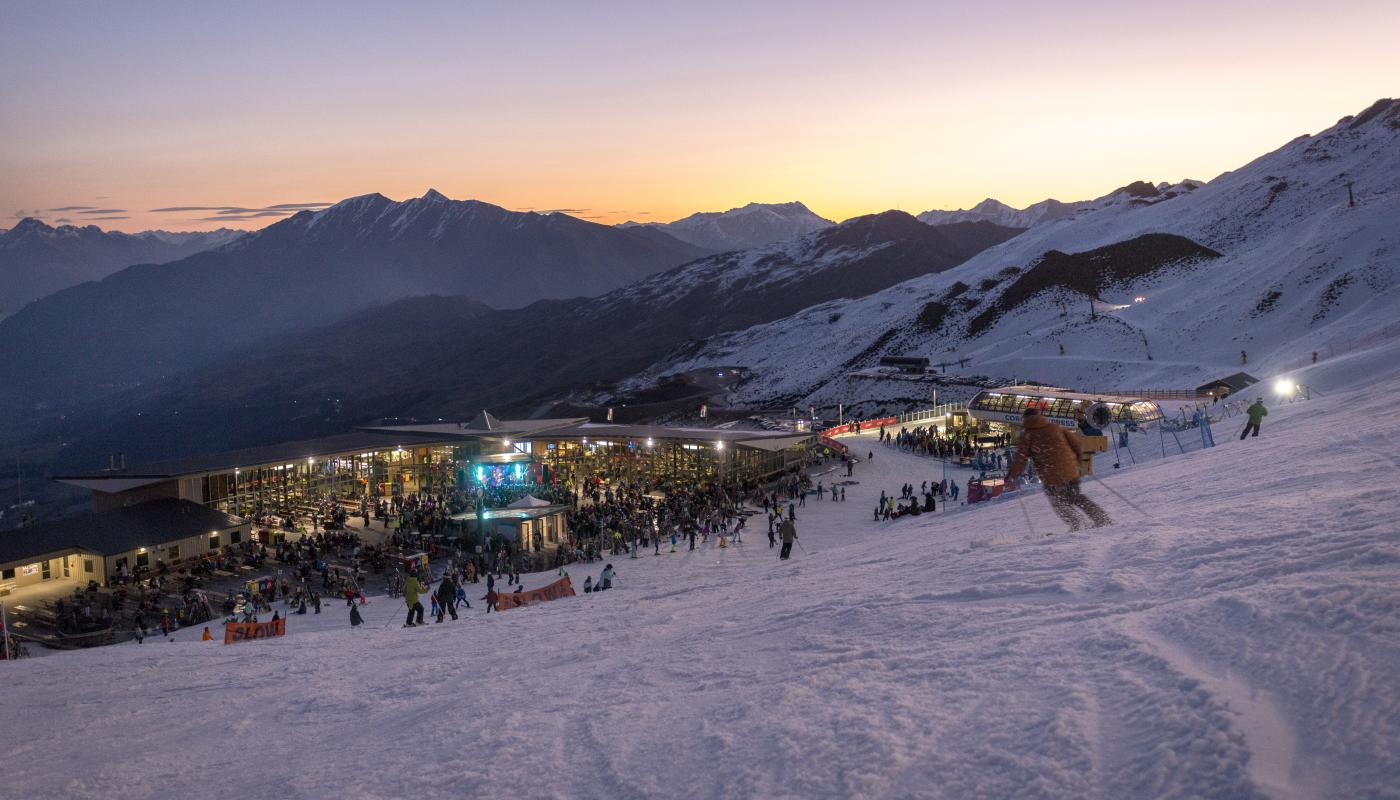 Coronet Peak night ski
Tour the night sky with a local
Starry Nights Queenstown astrophotography tour
You can unleash your inner astrophotographer on a Starry Nights Queenstown Photography Tour. You'll join local photographers Emma and Simon in exploring the Whakatipu Basin in a Land Rover Defender under the night sky. They'll show you how to capture mesmerizing starlit photographs with their expert tips and you'll take home the ultimate starry souvenir of your Queenstown visit.
Emma and Simon are passionate about photography and sharing the beauty of this place with visitors, "We love photographs. These visual captures of singular moments in time encompass so much of what makes our hearts sing. Creating beautiful, breathtaking images lies at the core of what we do. We don't stick to one type of photography. We capture life, wherever the location and light".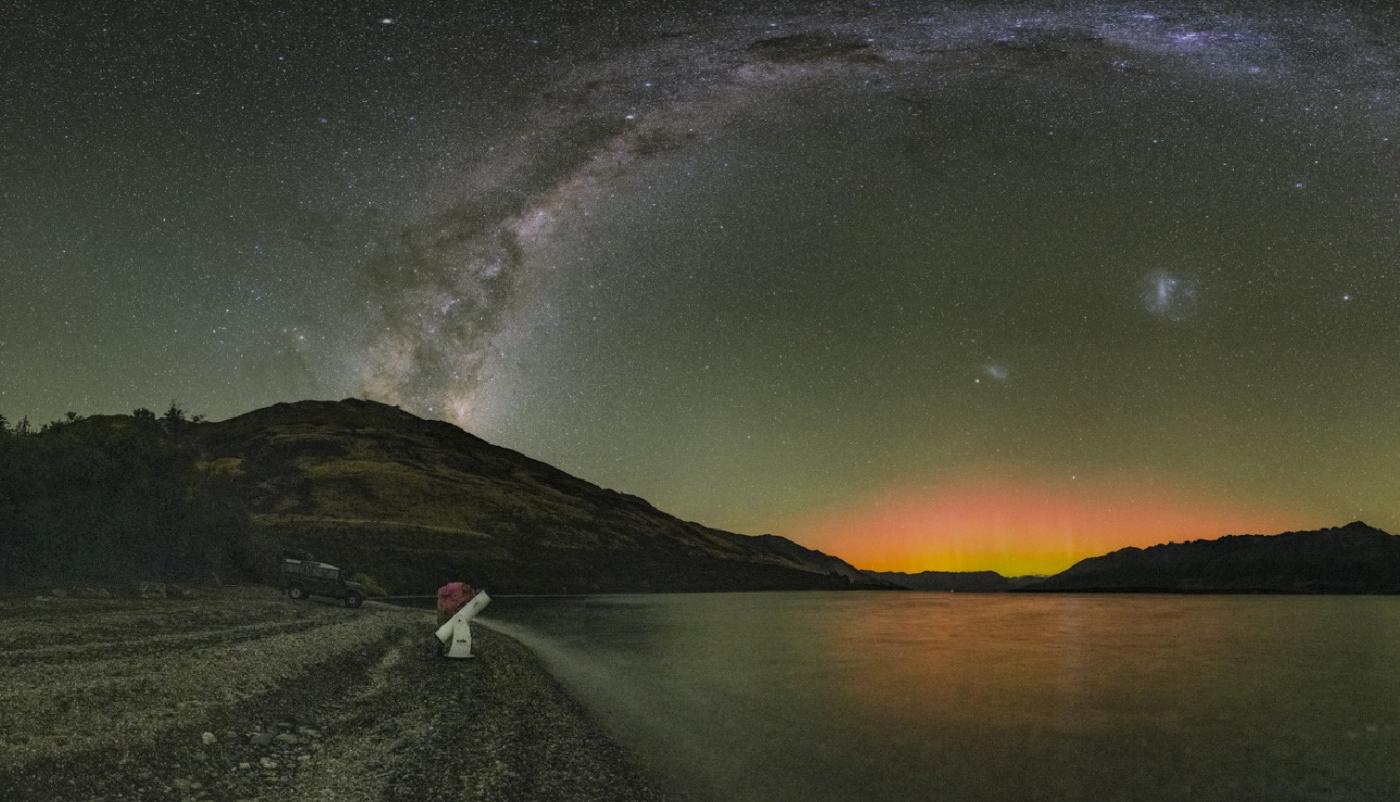 Stargazing tour. Credit Authentic As
Skyline stargazing tour
Perched atop Bob's Peak, Skyline Queenstown offers a unique vantage point to observe the stars in Queenstown. Journey up the Skyline Gondola as darkness falls to join a stargazing tour.
Equipped with telescopes and guided by informative experts, keen stargazers can access a 'hidden world' not seen by the naked eye, and impossible to see in many other locations of the world. If you're lucky, and conditions align perfectly, you might get a glimpse of the Southern Lights (Aurora Australis) over Queenstown.
Either way, you'll get to warm up with a complimentary cup of hot chocolate or mulled wine in the Stratosfare Bar after your tour.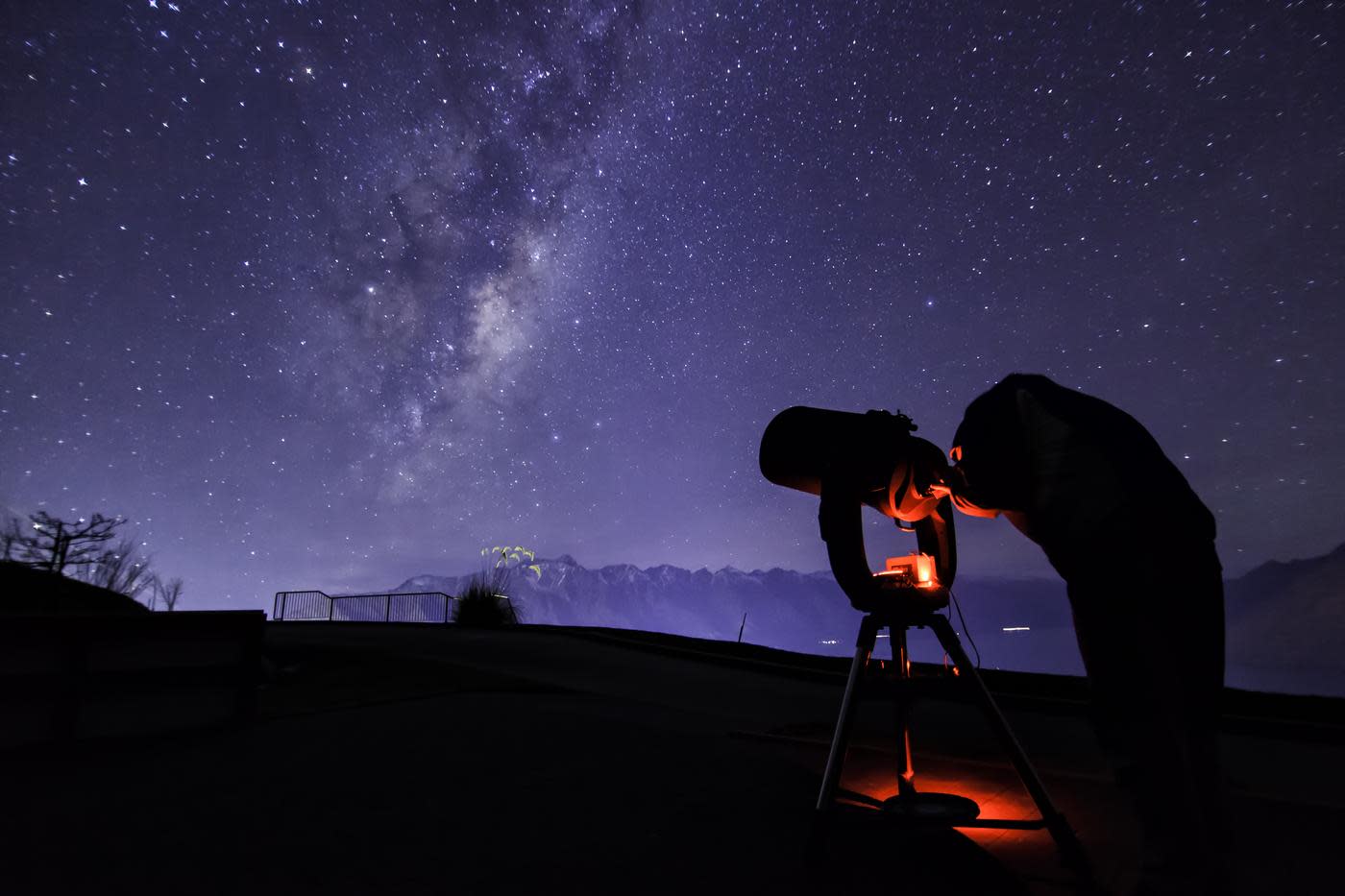 Stargazing at Skyline
Soak under the stars
There's nothing more magical than gazing at snow-capped mountains and a mesmerizing starry night while soaking in a hot tub.
In Queenstown, Onsen Hot Pools Retreat and Day Spa, Driftaway Holiday Park, and The Spa at Nugget Point all offer outdoor hot tubs that are perfect for stargazing. These popular spots do book up in the evenings, so be sure to make your reservation in advance. 
At Driftaway, you can relax knowing your hot tub experience was designed with the environment in mind – roughly 20% of the campground's power comes from solar, the rest from a renewable supplier.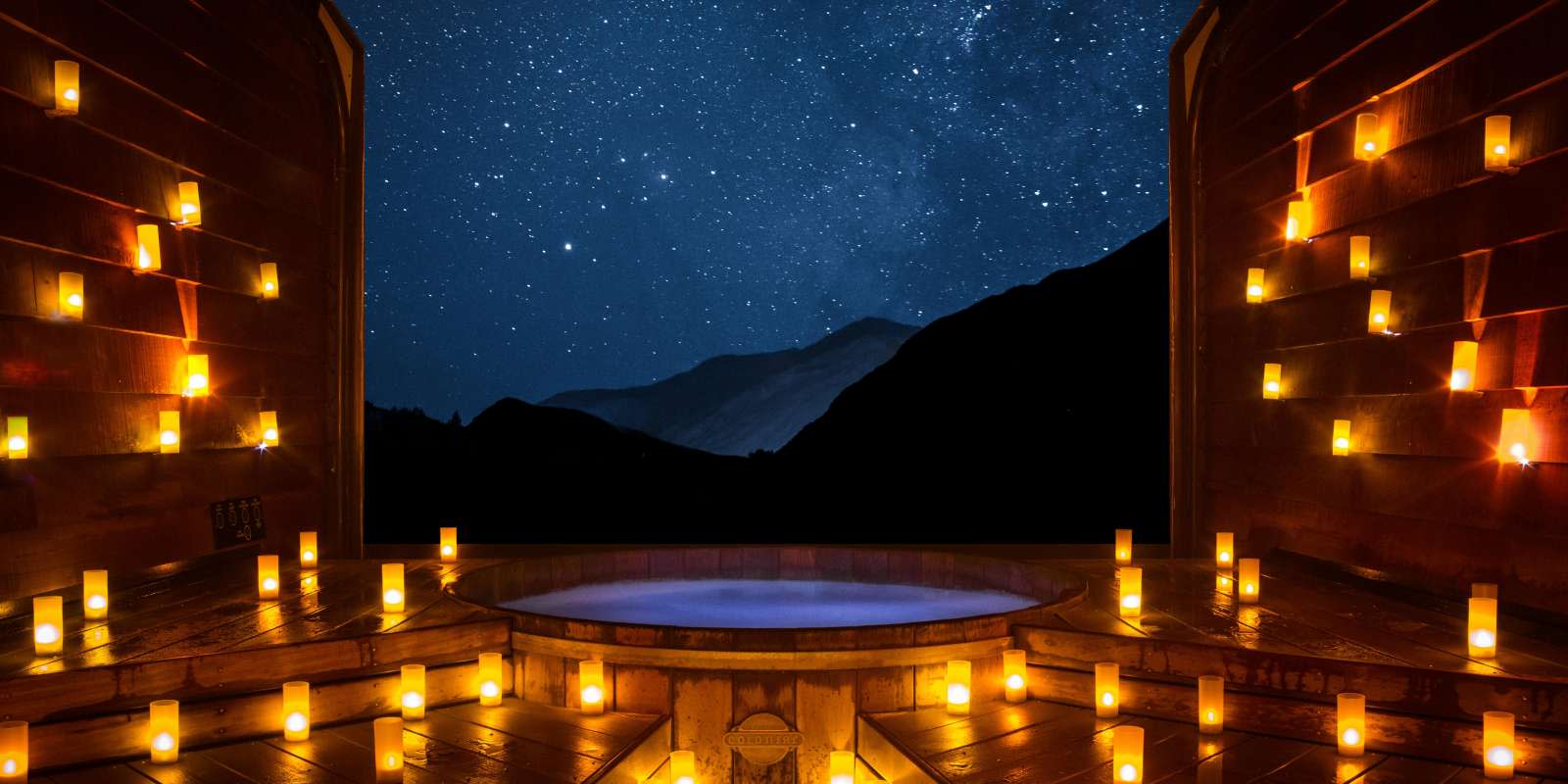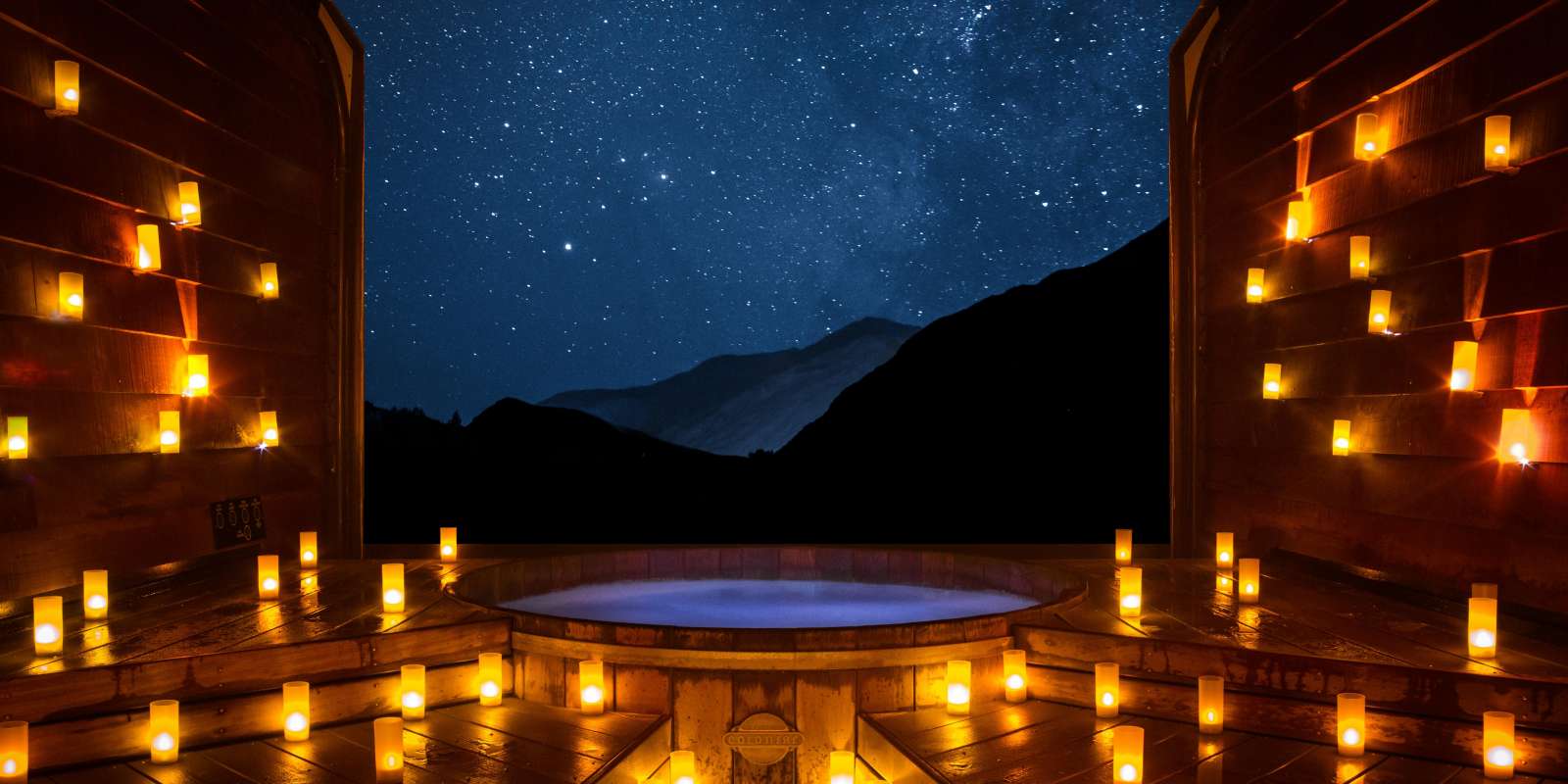 Onsen Hot Pools
Experience the dark sky of Moke Lake
Local favourite, Moke Lake is a 15-minute drive from Queenstown, along Glenorchy-Queenstown Road. 
The lake is an ideal location for stargazing as it's far enough from Queenstown to not be affected by light pollution. The symmetrical reflections of the mountains on the lake make for the perfect night-time astrophotography shot.
Rug up warm and pop some pillows, plenty of blankets, and some hot snacks in the back of your car for a cosy night of stargazing. Be sure to check in with the Department of Conservation about road conditions before you go. The gravel road is only suited to 4WDs in winter and spring.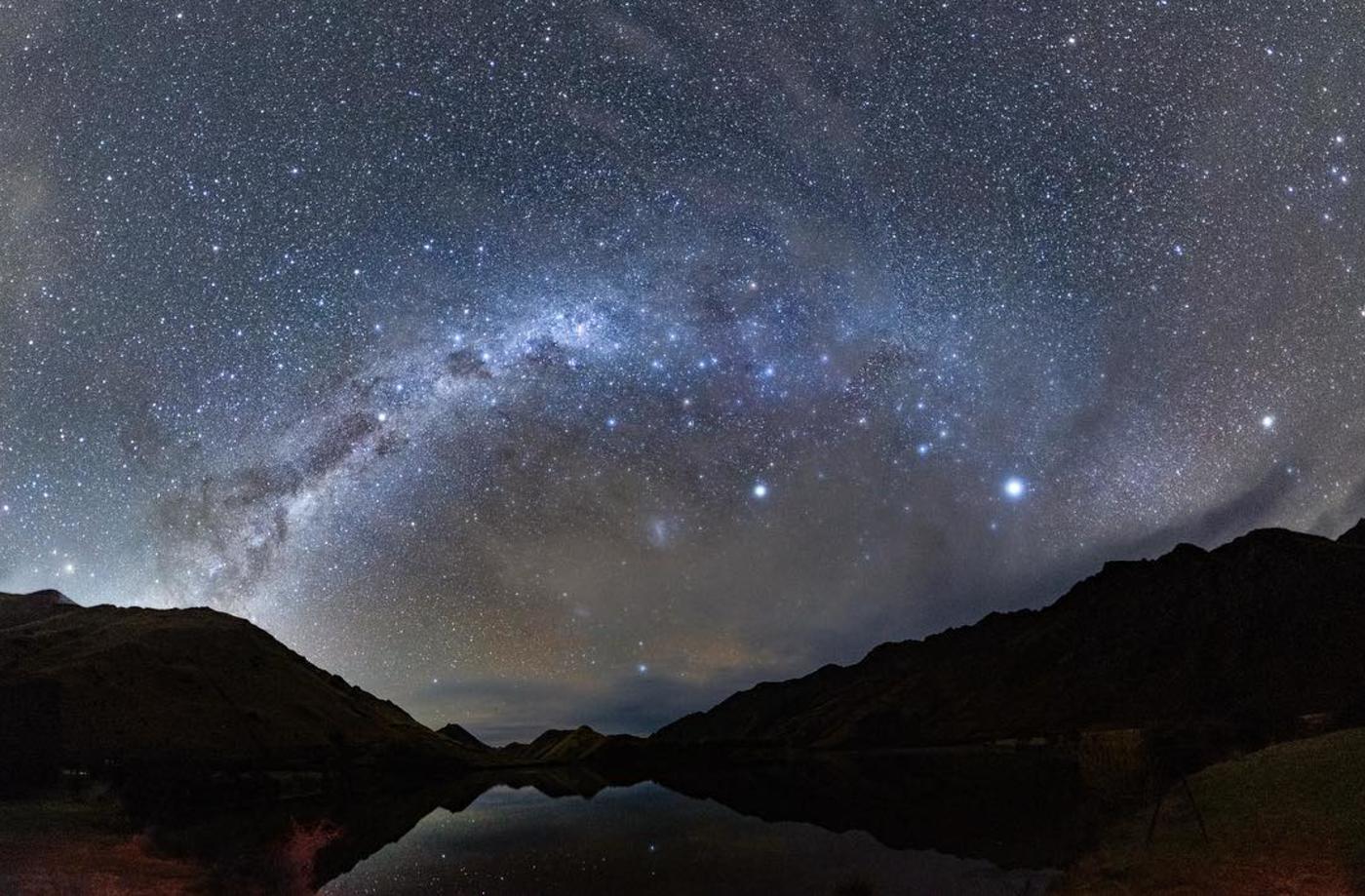 Moke Lake astrophotography, image: IG/@zlycoco
Take a nighttime wander around the Queenstown Gardens
The wheelchair-accessible Queenstown Gardens are a quick stroll away from the centre of town and boast a beautiful landscape with centuries-old pine trees, rose gardens, and 360-degree views. The south-facing side has uninterrupted views over Lake Whakatipu, providing you with the perfect easy opportunity to capture the Southern Lights (Aurora Australis) close to Queenstown on a clear night.
Whether you choose to immerse yourself in the night sky around Queenstown by trying astrophotography, night skiing, or just taking an easy wander around the Queenstown Gardens, there are so many unique stargazing experiences to be had in Queenstown this winter.
More ways to immerse yourself in Queenstown's alpine scenery 
This winter, stay a bit longer to experience all Queenstown has to offer, both on and off the slopes – find plenty more ideas for immersive winter adventures in our 6-day guide to savouring winter in Queenstown.
As you explore Queenstown, day or night, share your experiences with us on Instagram by tagging #QueenstownLive.