Responsible camping is camping responsibly! It's all about caring for our spectacular environment as much as we do. Responsible campers leave no trace and help keep our communities and natural environment free from pollution and waste. 
Where Can I Camp?
There are many places you can camp ranging from fully serviced holiday parks to Department of Conservation (DOC) campsites. 
CamperMate is a great app that will help you find places to set up camp around Queenstown and the rest of New Zealand. It's got the details you need to find all kinds of camper-friendly spots. Download it from the App Store, or Google Play.
Sites in our district include: 
Queenstown Top 10 Holiday Park 
Queenstown Holiday Park Creeksyde 
Camp Glenorchy/ Mrs Woolly's Campground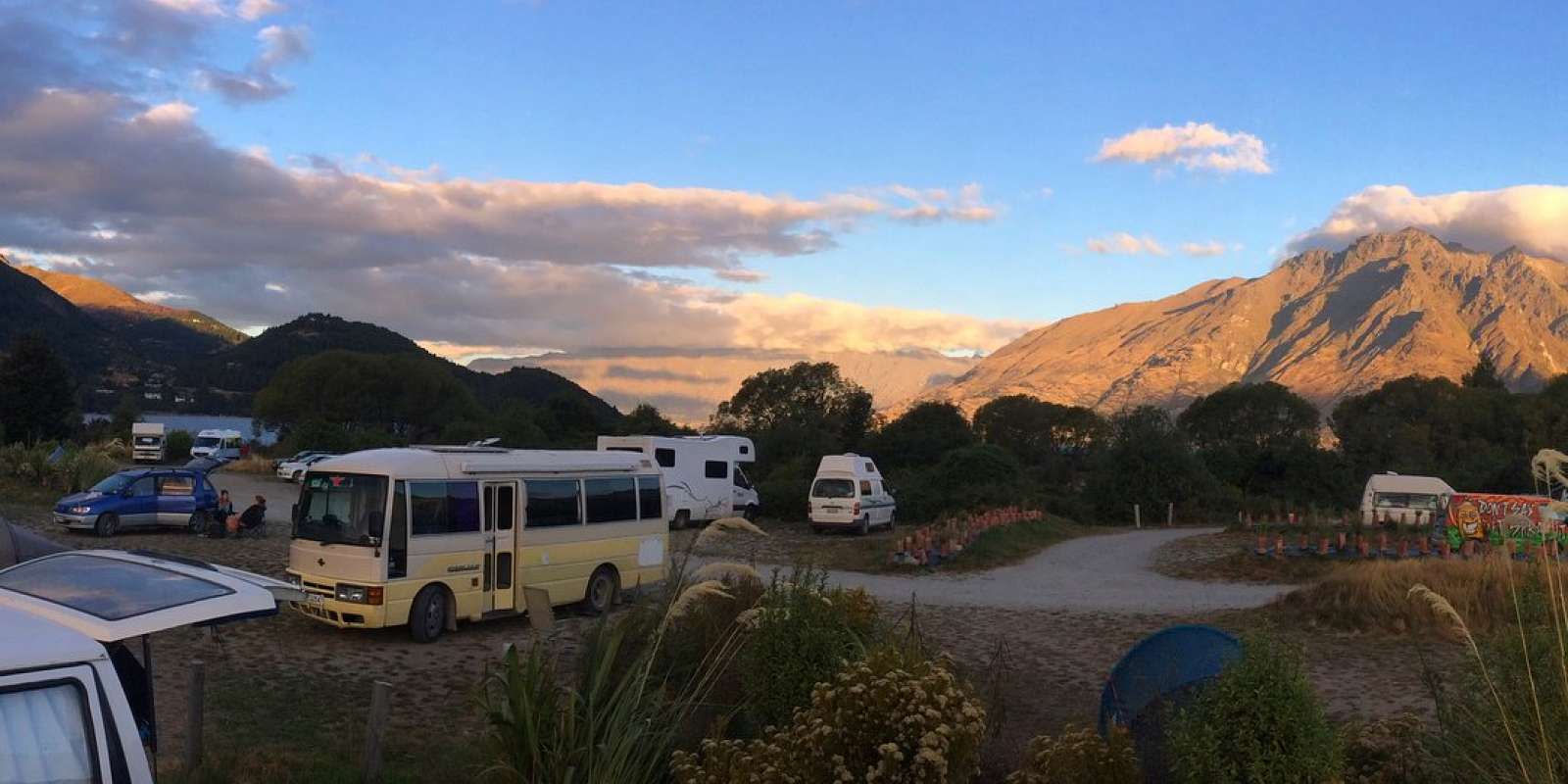 Where not to go!
There are definitely places around town that you can't camp at! Check out this map to find out where freedom camping is off limits around the district.
When in doubt, whether you're in charge of a non-self-contained vehicle, or in need of a proper bed for a night or two, Queenstown has some great holiday parks and hostels to bunk in, many of them right in the action of downtown Queenstown, or nestled amongst some really beautiful spots.
Remember to shop local and stay local this summer!