This summer, there is a designated Service Hub located close to Central Queenstown for certified self-contained campers to refresh for a couple of hours, shower, use the loo, surf the web and plan their onward travel.
Where is the Service Hub?
It's located on Hawthorne Drive, super close to supermarkets and shops, and available 8am-8pm seven days a week right until the end of March.
There's a contingent of dedicated local ambassadors there to chat with and get the goss on where to head next. If you're not properly self-contained (just putting a sticker on your van doesn't count), then you'll be directed to a camping ground around the district, there are heaps and they're affordable.
Our local authorities have a bunch of information about where to camp, park, dump your waste, and just be a good camper in general— you can find all of that and more here, it won't take long to read.
CamperMate is a great app that will help you find places to set up camp around Queenstown and the rest of New Zealand. It's got the details you need to find all kinds of camper-friendly spots. Download it from the App Store, or Google Play.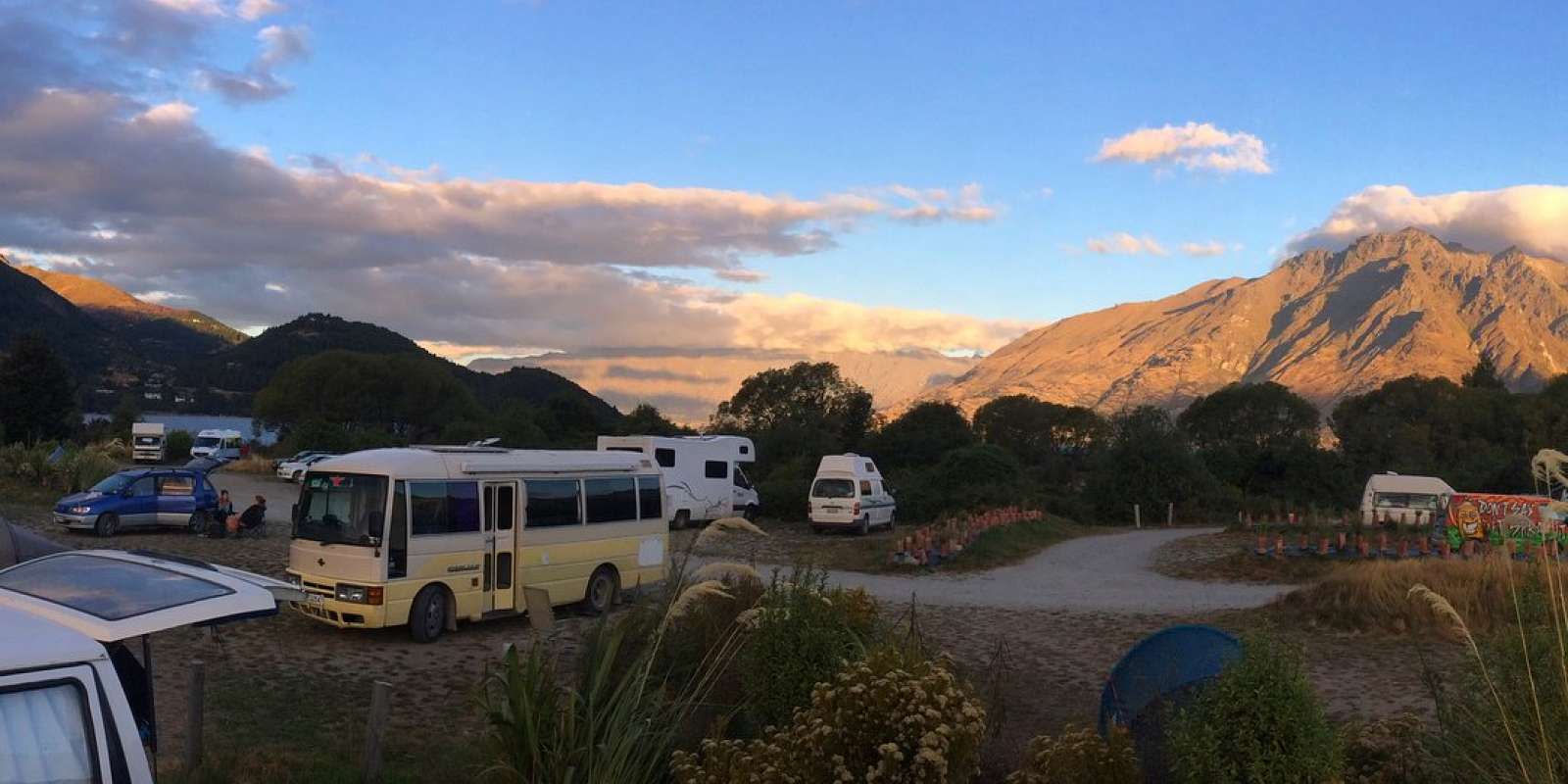 Where not to go!
There are definitely places around town that you can't camp at! Check out this map to find out where freedom camping is off limits around the district.
When in doubt, whether you're in charge of a non-self-contained vehicle, or in need of a proper bed for a night or two, Queenstown has some great holiday parks and hostels to bunk in, many of them right in the action of downtown Queenstown, or nestled amongst some really beautiful spots.