Arrowtown is one of New Zealand's top heritage destinations. Acclaimed as a Tohu Whenua landmark - one of Aotearoa's most significant historic treasures, it's easy to wander the picturesque streets and imagine yourself back in the 1860s at the height of the Central Otago gold rush.
While we can't promise you'll make your fortune gold panning; we can promise you a blissful night's sleep at one of these relaxing Arrowtown retreats.
Arrowtown's luxury resort
Experience Arrowtown at its finest and stay at luxurious Millbrook Resort. With numerous awards and glowing guest reviews, Millbrook has earned every one of their five stars.
This resort is famous for its golf; with two 18-hole championship courses, it's home to the New Zealand Open. But even if golf isn't your thing, there's plenty to do, with a day spa, five restaurants, beautiful extensive grounds, and five types of accommodation.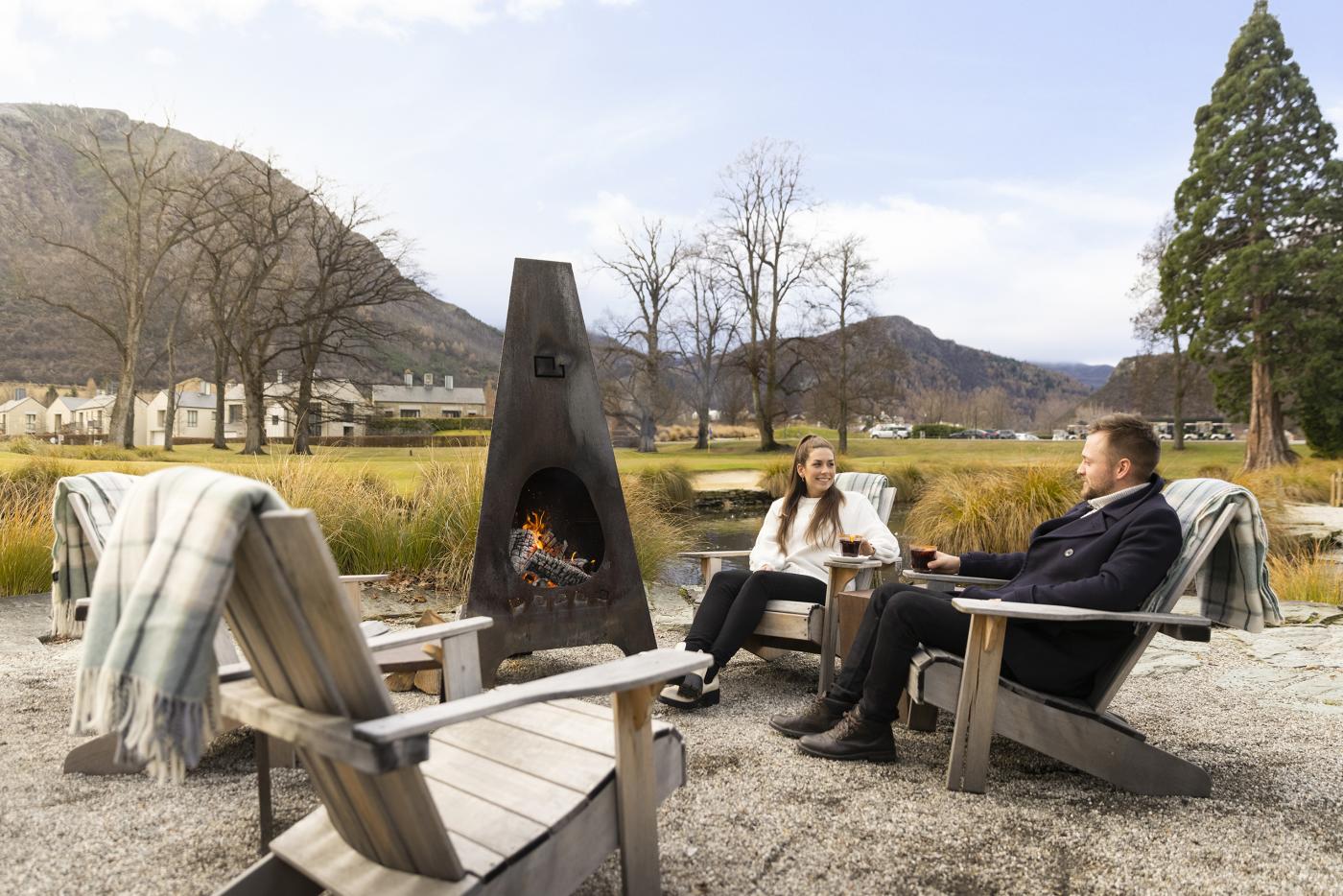 Smithy's Smoke House, Millbrook Resort
Arrowtown boutique hotels & B&B
From heritage-inspired stone cottages to a sleek architecturally designed lodge, Arrowtown's boutique hotels offer comfortable seclusion in the heart of the village.
The Arrow Hotel. Offers five luxurious apartment suites and a central meeting space in a historic stone cottage. The thoughtful suites include smart TVs, coffee machines, bath and double shower, and a secret cupboard for discreet breakfast drop-offs. The hotel won an NZ Institute of Architects award for its design, but the real highlight is the mountain views.
Arrowtown House Boutique Hotel. Here you'll find an intimate five-room boutique hotel to retreat to after a day of exploring Arrowtown and the surrounding region. Relax in the comfortable suites with their private outdoor spaces or enjoy the hotel's library of books and films by the fire. Continental breakfast, eggs and toast set you up for a day's adventure.
Arrowtown Lodge. Stay in stone cottages, set in gardens full of birdsong a few minutes' stroll from central Arrowtown. The cottages were built from local stone and recycled mud bricks to fit Arrowtown's colonial heritage and historic charm, combined with modern comforts. Enjoy the peaceful setting and a home-cooked breakfast with produce from your host's own farm.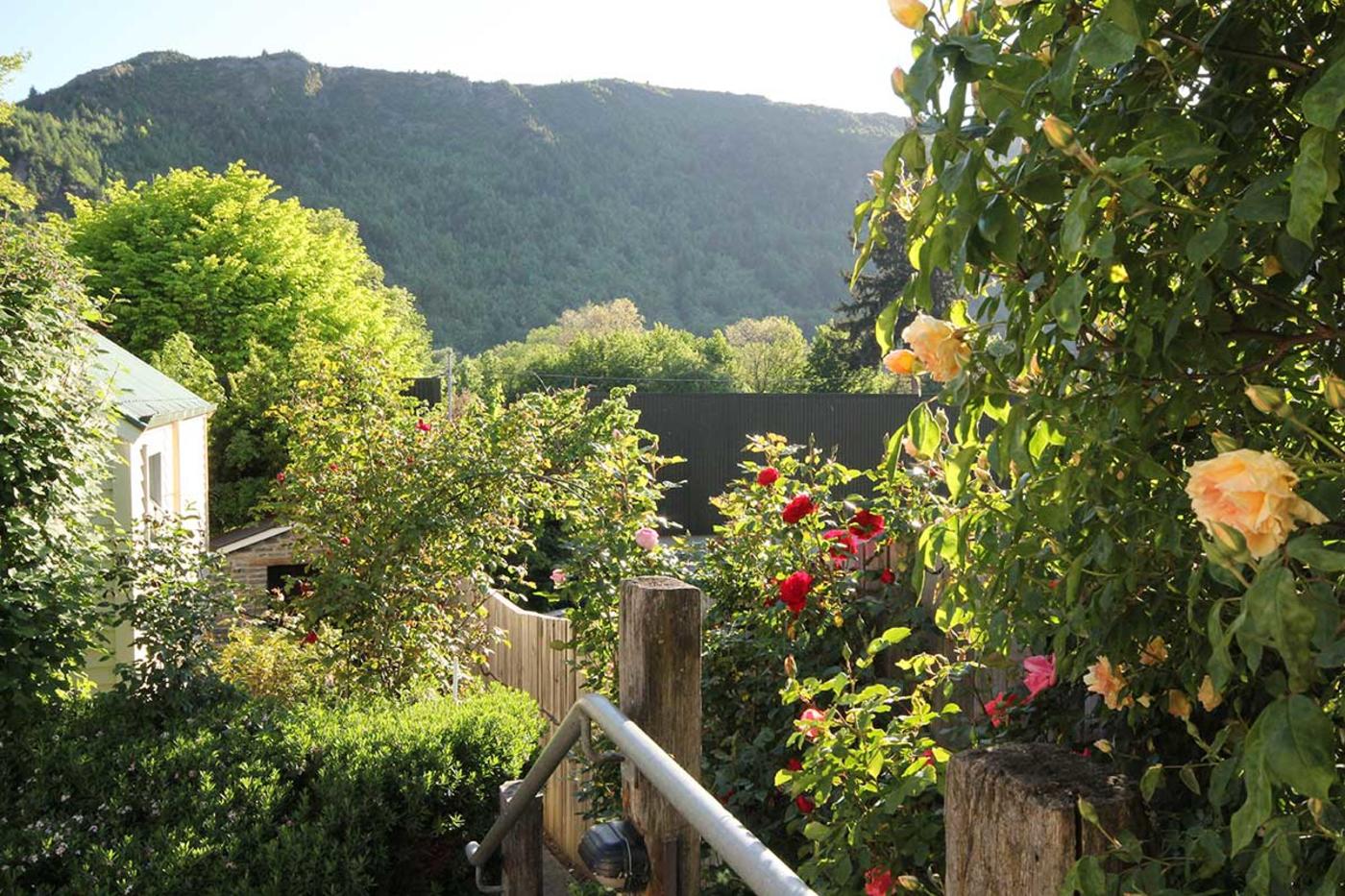 Arrowtown Lodge gardens
Arrowtown motels & apartments
If you enjoy your own space, Arrowtown has motel units and apartments for all budgets.
Arrowfield Apartments. Modern apartments opposite Millbrook Resort's golf courses. Fully equipped kitchens, complimentary Wi-Fi and SKY TV, gas fire and underfloor heating, and an open plan living area opening out to your own patio and lawn. Guests can use the indoor heated swimming pool, gymnasium and tennis court on-site.
Arrowtown Motel Apartments. This comfortable motel is only a 15-minute walk from the main street of Arrowtown. Clean, comfortable units with kitchenettes sleep up to five guests and you're only a block away from a local mini-supermarket
Shades of Arrowtown. Motel-style accommodation in a peaceful garden setting in central Arrowtown. Ten units sit under shady trees, with plenty of areas to sit and enjoy the well-kept grounds. Choose from studios, one-bedroom apartments, and rooms with spas.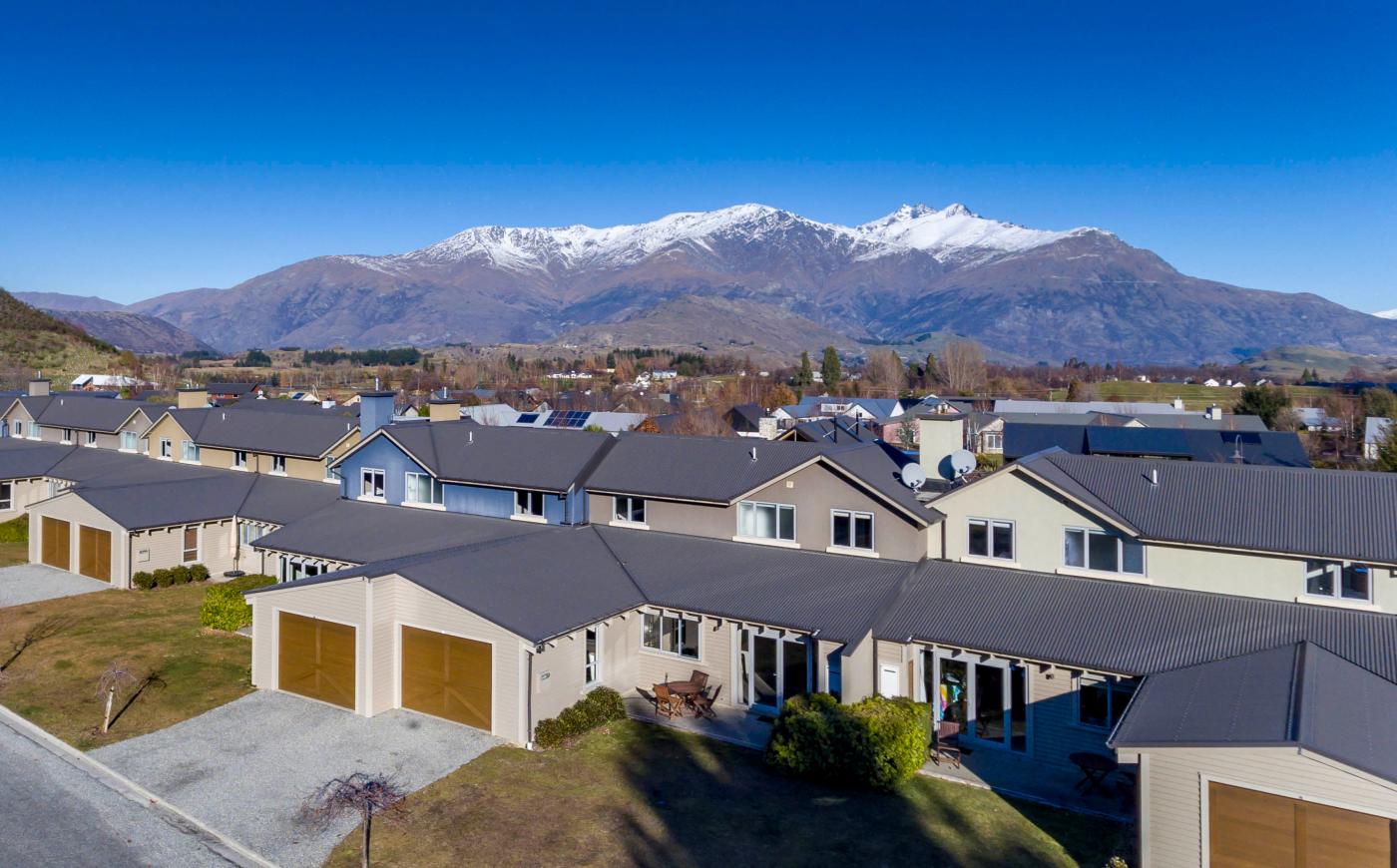 Arrowfield Apartments
Holiday park accommodation in Arrowtown
Arrowtown is a fabulous destination for families, with gold panning, walks, cycling, river swims, and a family-friendly holiday park for a place to stay at the end of your busy days.
Hampshire Holiday Parks - Arrowtown is only a ten-minute walk from central Arrowtown, this bustling holiday park offers self-contained flats, ensuite studios, lodge rooms, powered sites for caravans and campervans, tent sites and electric vehicle sites. Facilities include kitchens, bathrooms, a shared BBQ area, laundry, playground, tennis courts and swimming pool.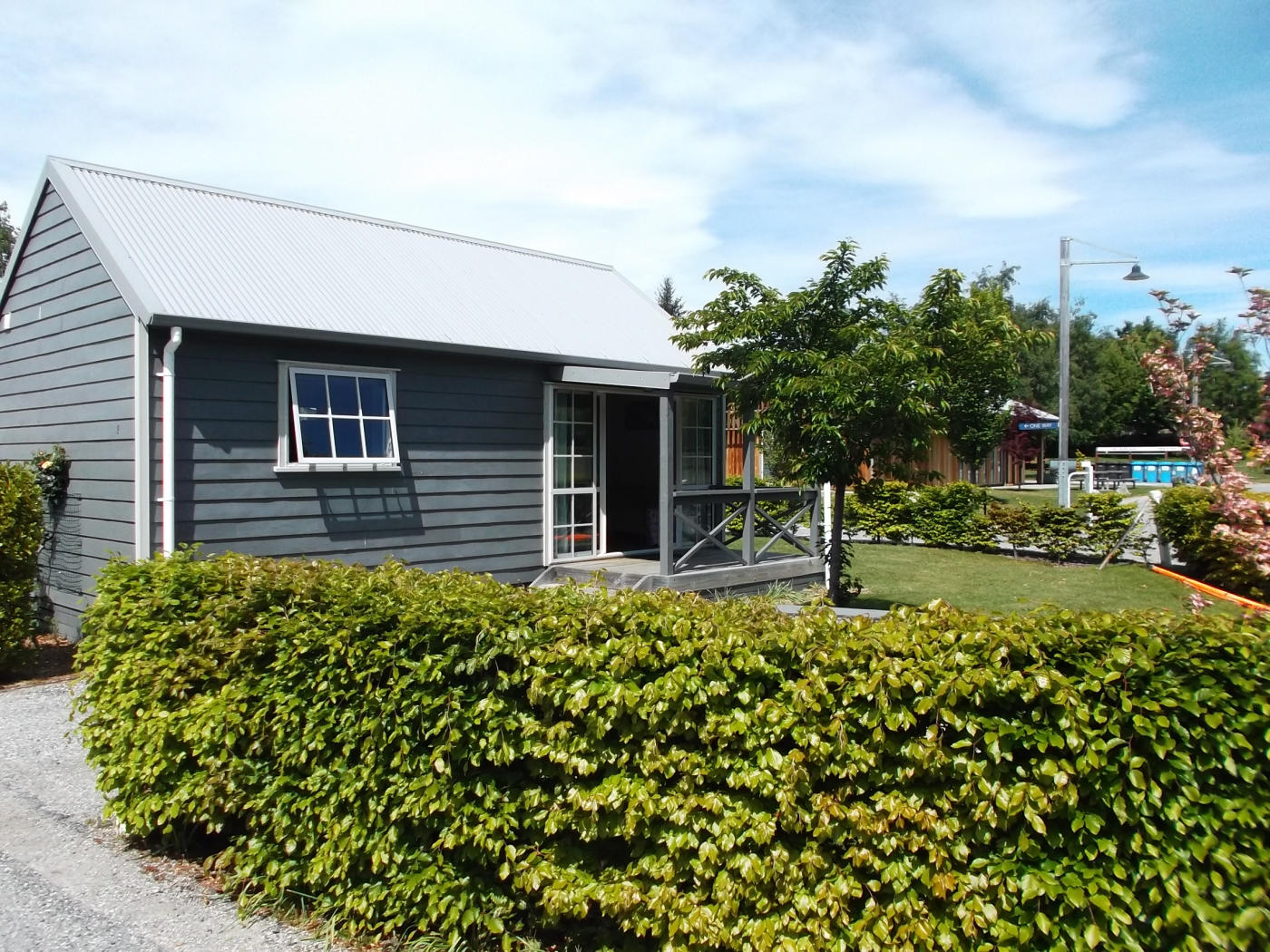 Studio at Hampshire Holiday Parks - Arrowtown