Winehouse
We're starting on a high here. This venue is an absolute gem. A historic homestead set in spacious gardens, Winehouse is only 20 minutes from Queenstown (or 15 minutes from the airport). There's even a helipad if you want to arrive at your party with extra vadavoom.
The Winehouse offers the ideal combo of adventure and relaxation in an idyllic setting. Think mountain biking, bungy jumping, archery or a host of team activities, followed by an evening of indulgence in a choice of exquisite spaces.
Enjoy pre-dinner drinks and canapés on the croquet lawn, before dining in the beautiful courtyard pavilion. The Winehouse is as celebrated for their food as they are for their gorgeous location. Options include tapas, petit fours, degustation menus, buffets, themed food stalls, and even a Gourmet BBQ menu, which they describe as: 'A taste of Kiwi summer with a range of venison, crayfish, scallops, and wild pork.'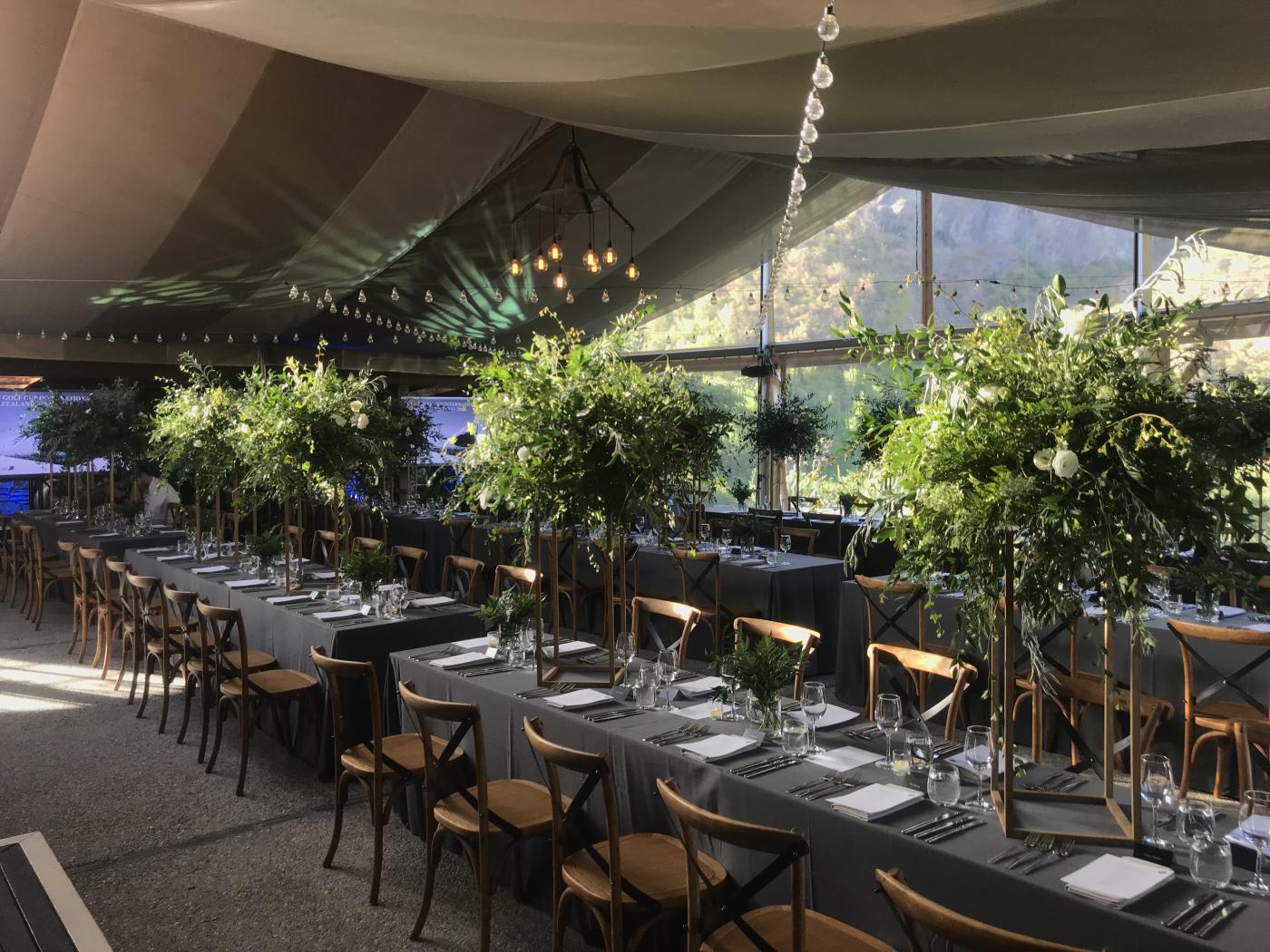 The Winehouse
Gibbston Valley Wine Cave
It doesn't get much more atmospheric than a party hosted in the largest wine storage cave in New Zealand, surrounded by barrels of some of the region's finest vintages.
This is a historic spot. Gibbston Valley Winery produced Central Otago's first commercial vintage in 1987, and winemaker Alan Brady stored some of the first barrels of Pinot Noir produced in the region, right here in this cave.
Alan created this space by blasting a 1,400 cubic metre cave into the schist mountainside. He did this because the oak barrels used to mature wine require a controlled environment with constant temperature and humidity. This can get tricky in the heat of a Central Otago summer.
Treat your team to a five-course degustation menu deep in the hillside with 400 barrels of Pinot Noir and Chardonnay lining its schist walls for company. Enjoy the freshest local produce, matched with Gibbston Valley's finest wines.
The winery is a 20-minute drive from the airport, or a 30-minute drive from Queenstown, in the heart of New Zealand's southernmost wine region. The wine cave can accommodate 35 guests seated, or 70 for a cocktail function.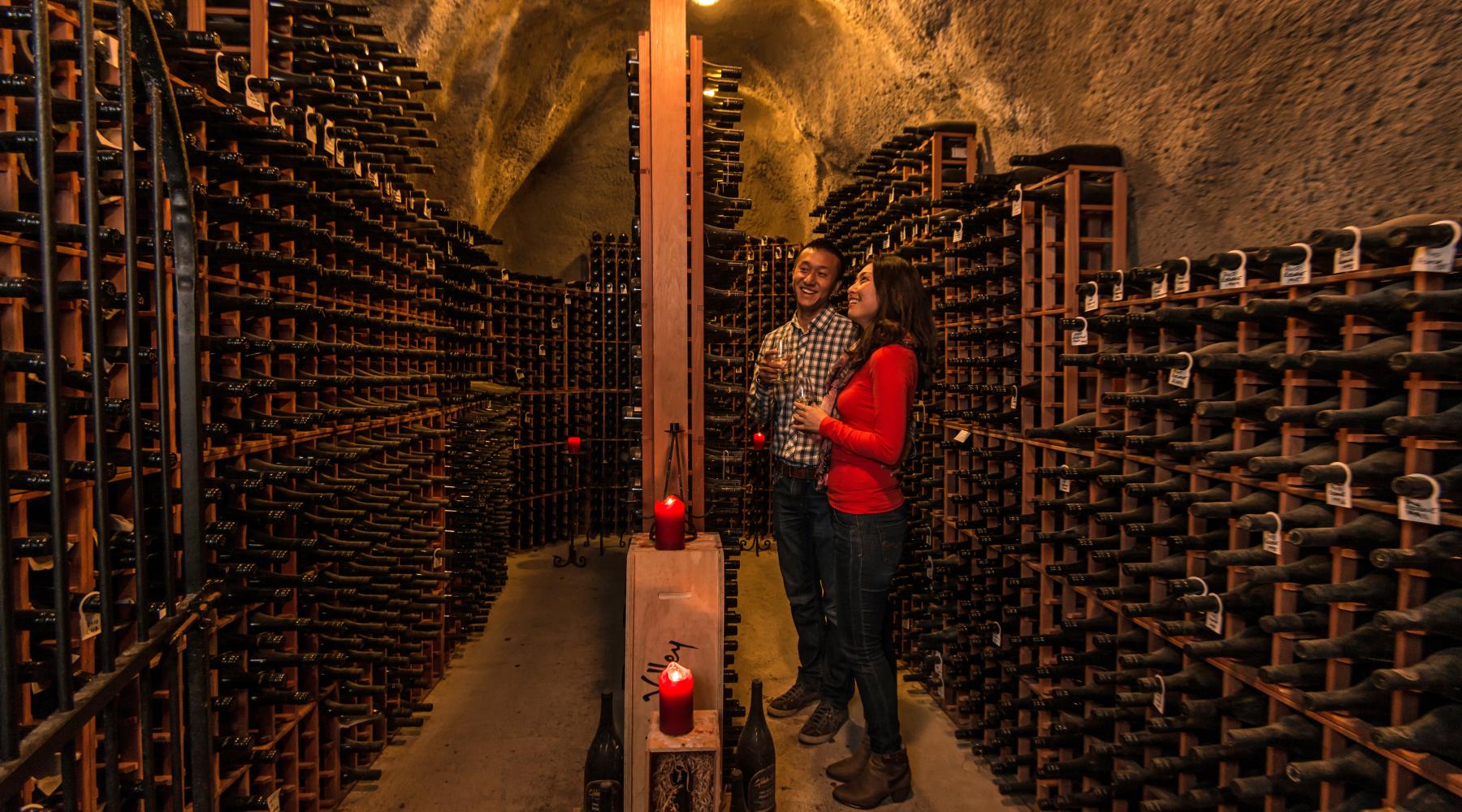 Gibbston Valley Winery
Skyline
This central Queenstown venue, with its panoramic views, is perfect for teams that enjoy adventure. From the moment your team arrive at Skyline by gondola, there's a wealth of activities for them to choose from.
Hire a mountain bike and explore the mountain bike park. Experience the world's steepest zipline. Take a wild ride on the luge. Or throw yourself off the Ledge Bungy (even better at night with the lights of Queenstown spread out below you).
For your own private party, choose from a range of rooms with spectacular vistas. Or dine in Stratosfare Restaurant and enjoy their menu of New Zealand and international cuisine. After dinner, round the evening off with stargazing, before the gondola ferries you down the hill for a nightcap in one of Queenstown's famous bars.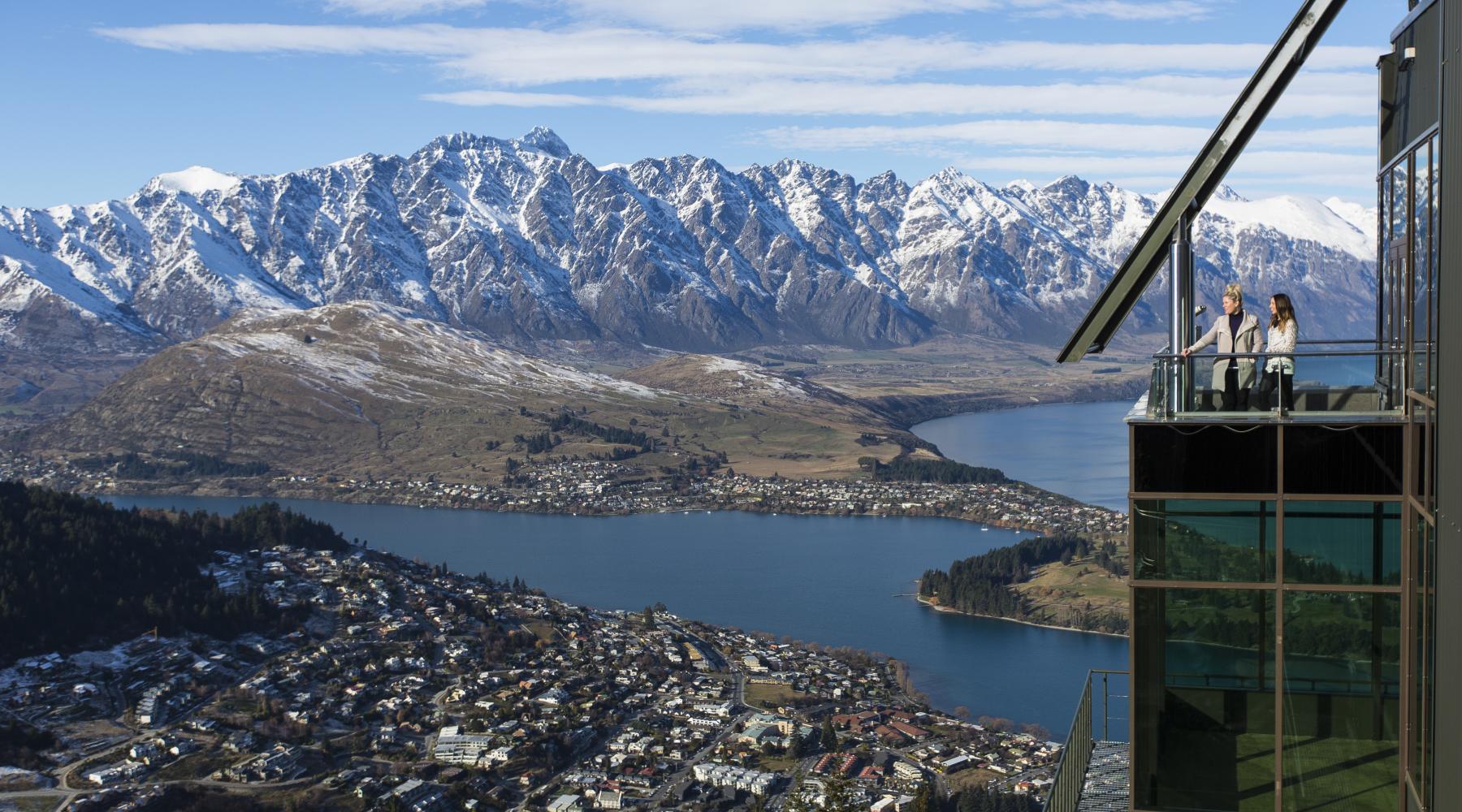 View over Queenstown from Skyline
Sherwood
A Queenstown local favourite, the Sherwood team are all about showing people a good time. Their cosy rooms and rambling outdoor spaces host music, art and parties all year round. Their love of manaakitanga is apparent in their attention to the little details, from their commitment to sustainability and zero waste, to their yoga and pilates studios.
The Sherwood's a great option if you want to stay and party in the same place. Overlooking Lake Wakatipu and the Remarkables, the hotel is set in three hectares of gardens with beehives, where they grow fresh veggies and produce honey for lucky guests like you.
What their chefs can't grow and forage, they source locally. So, your team will be treated to the freshest local flavours, wild thyme from the mountains, elderflowers from around the lake, and game from the backcountry.
Close enough to central Queenstown to walk, bike or bus, but far enough away to be peaceful. Choose from a range of indoor and outdoor spaces, for a Christmas party venue that will nurture and restore, as much as it delights you.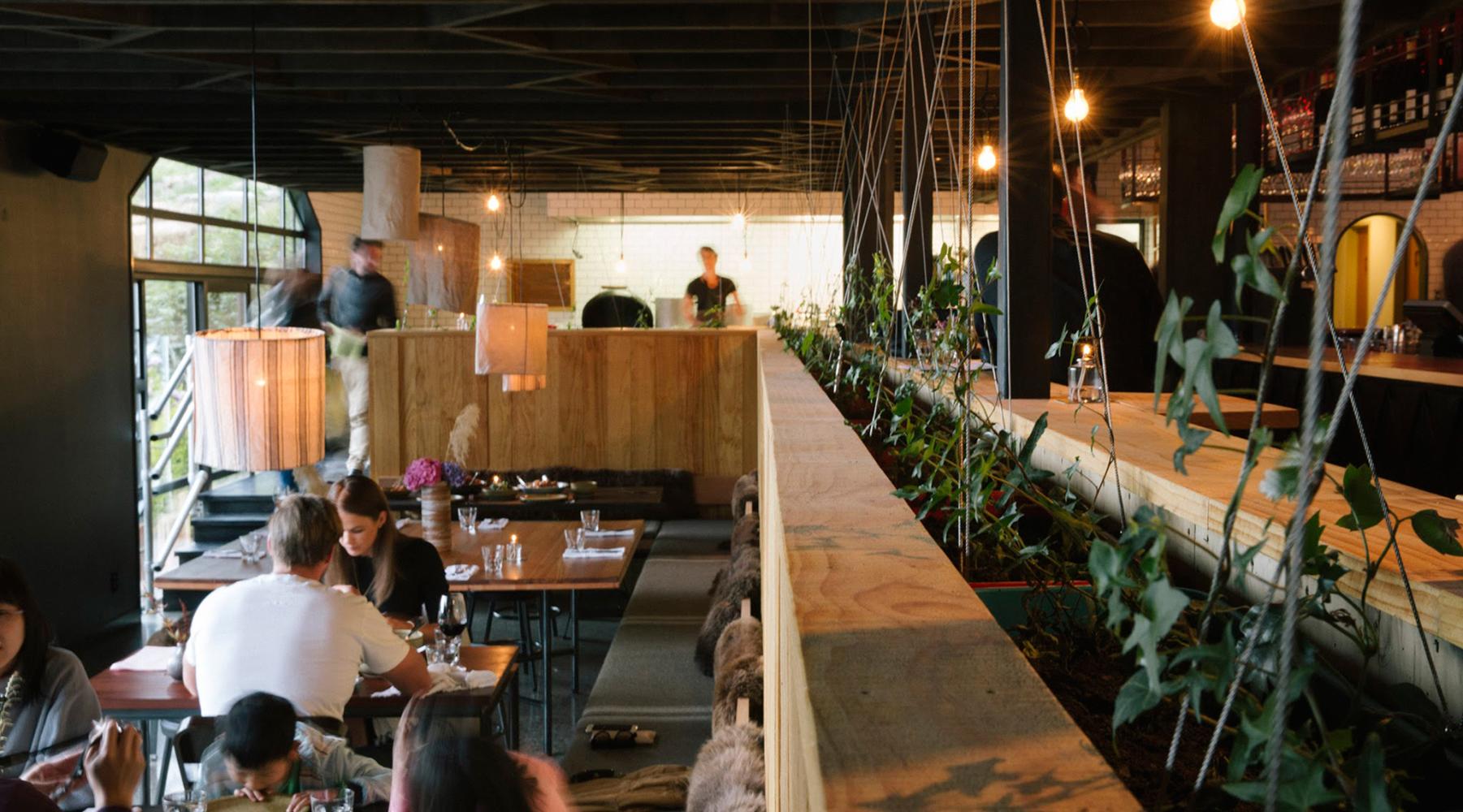 Sherwood
NZ High Country
For your final spectacular Queenstown Christmas party venue, head for the hills. NZ High Country has a choice of stunning party locations.  A marquee by a lake, with views out over the Remarkables. A headland over Lake Wakatipu, just waiting for you to pitch a tipi and host your own mini mountain festival. Or a hilltop with 360-degree views, just for you to set up a deluxe picnic.
There's nothing more quintessentially Queenstown than a party in the mountains with breath-taking views. Let Queenstown's sophisticated event professionals plan an alfresco Christmas feast to remember for your team.
You're only a 15-minute drive from central Queenstown or the airport. Three High Country party sites are land only, so create the event of your dreams, with the Queenstown landscape as your backdrop.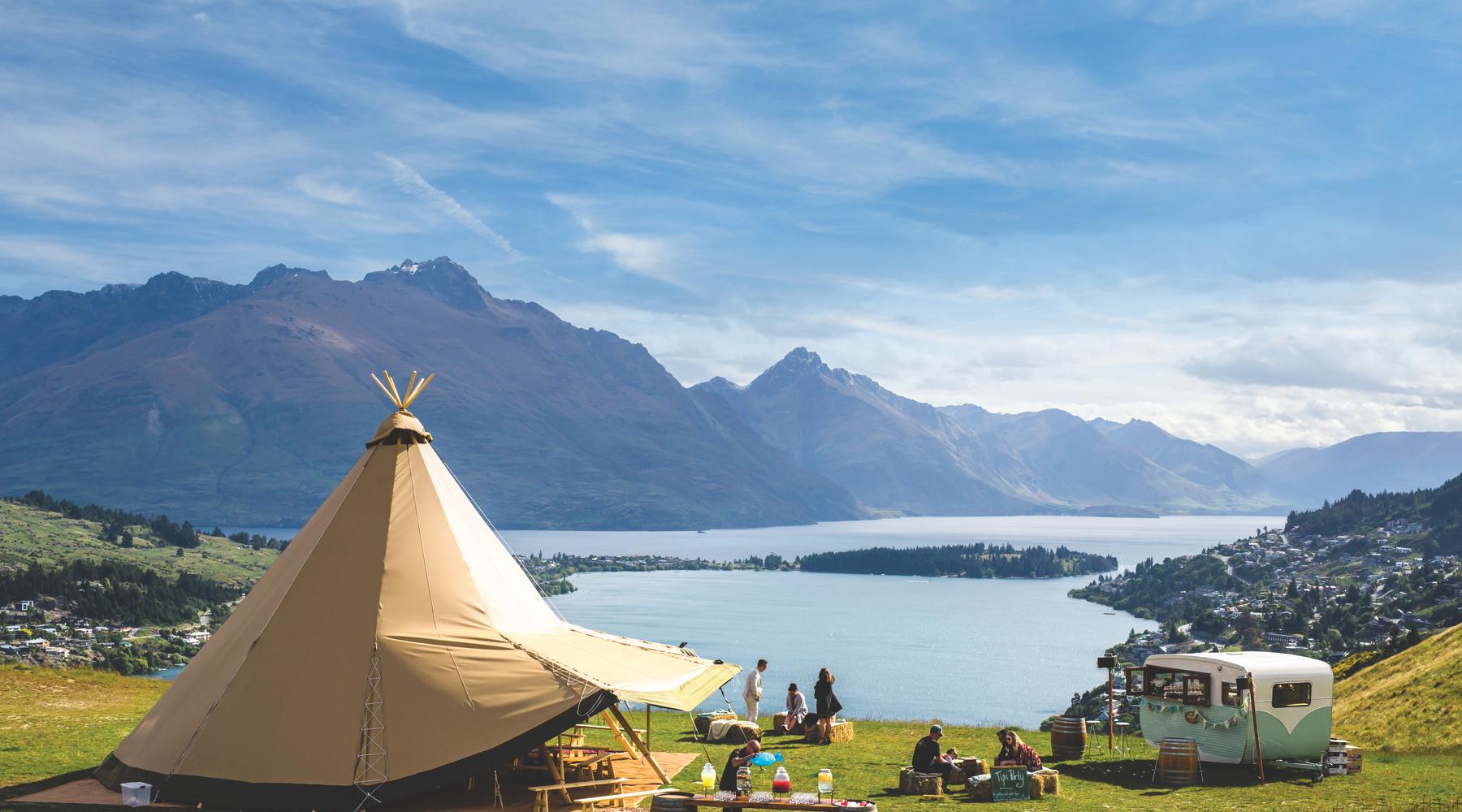 NZ High Country
Book your Christmas Party in Queenstown
For more Christmas party locations, explore our event venues. Or contact the Queenstown Convention Bureau to ask for help planning your Christmas party in Queenstown. We're an independent team of event professionals with the local knowledge and expertise to make your next party unforgettable.