We've moved beyond the old adage 'been there, got the t-shirt'. In today's world, a trip away needs to be enjoyed to its full potential. While Queenstown has many fun, fast-paced activities, these recommendations are for those of us who like to get out and see things from a new angle, to slow down and really take in a view. Here's your guide on ways to rejuvenate your mind and body in Queenstown.
Short New Zealand walks with big rewards
You don't have to walk for days to seek out spectacular wilderness views in Queenstown. Pack a picnic and head out on some of these day walks.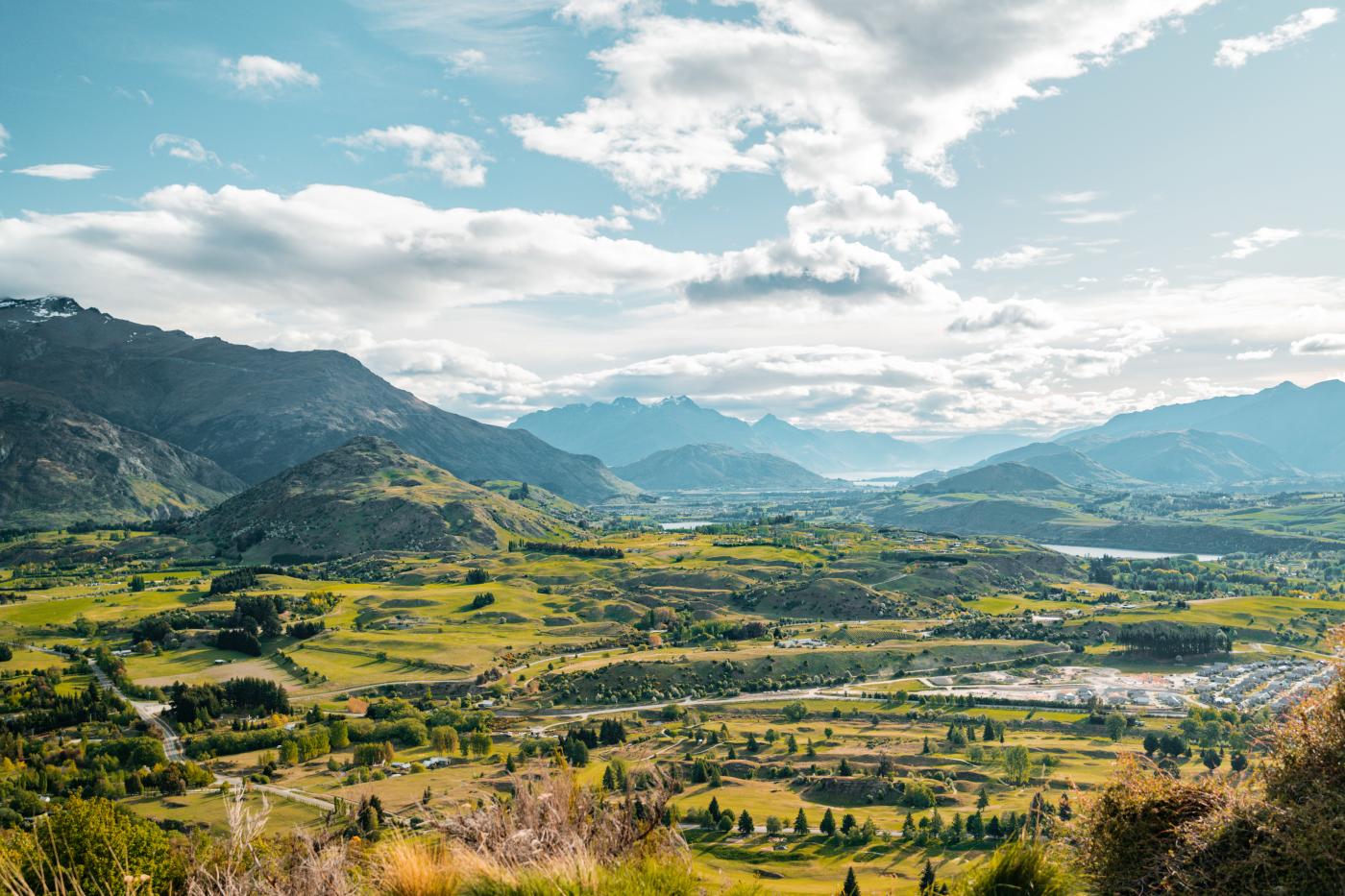 View from Tobin's Track
Cycle your way to relaxation.
An exhilarating way to see more of the area is to hop on a bike. Hire a mountain bike or an e-bike and explore the extensive Queenstown Trail network, which extends over 130kms from Queenstown towards Gibbston and Arrowtown and almost everywhere in between.
Bikes can be hired from several outlets in town, as well as in Kelvin Heights and Arrowtown - both sites of some great lake and riverside trails. There are too many options to list, but one popular day trip is to start in Arrowtown and take the Arrow River trail, a pleasant ride along the water's edge and popular with families, before continuing on towards Gibbston. Here you can ride alongside the roaring Kawarau River and over the historic bungy bridge, stopping to visit some wineries and the Gibbston Cheesery for taste tests or some lunch.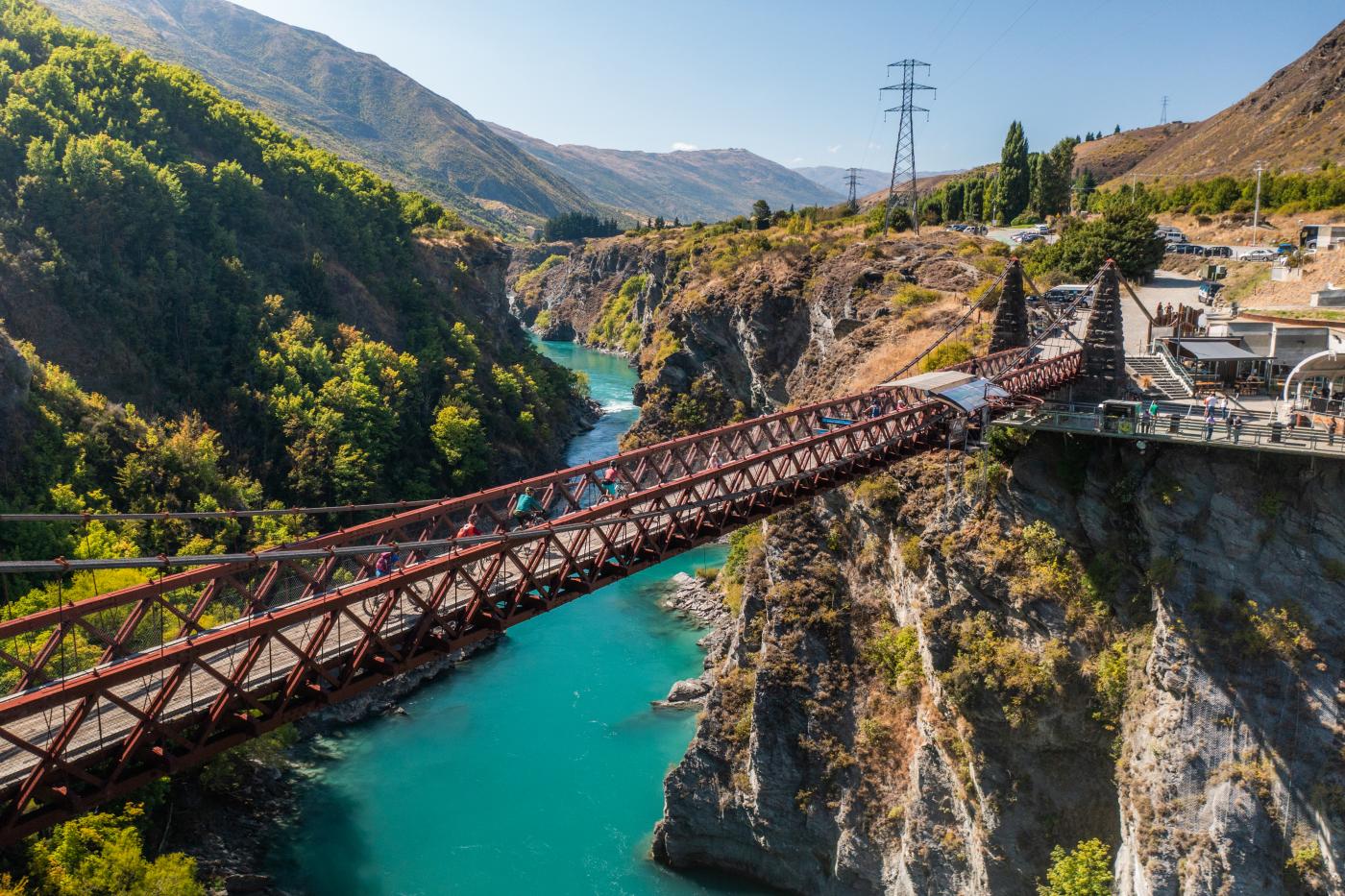 Arrow River Bridges Trail. Credit Will Nelson
Cool off in Queenstown's lakes and rivers.
Surrounded by waterways, Queenstown locals are spoiled for choice when it comes to swimming locations. The most popular spots on a sunny day are Frankton Beach or Queenstown Bay, but there are also many hidden swimming holes and lake plunges to be had around the area. Here are three favourites.​
Arrow River: Sling your towel over your shoulder and amble along the Arrow River track, starting in Arrowtown, and before long you are sure to see a place to swim. There are many natural swimming holes, some of which change in depth and flow with the weather. Some will be easy to find on a summer's day by the call of local children splashing and playing, or you might find your own private spot. Being alpine-fed, the water is cold year-round - but it will leave you feeling invigorated and refreshed.
Wilson's Bay: Drive in the direction of Glenorchy and eventually you will come to a little, clearly signposted bay. This magical spot is adjacent to the 12 Mile mountain bike tracks, so can be popular with bikers cooling after a day's ride. The water is crisp and calm and the views across the lake are incredible. The sunset is magnificent here, making it a perfect spot for an evening dip.
Moke Lake: A short drive along Queenstown-Glenorchy Rd, Moke Lake is accessed via a gravel road and is one of the most peaceful spots in Queenstown. With a lesser depth than Lake Wakatipu, the water is a more accommodating temperature for a swim and it is also a beautiful, calm spot for paddleboarding and kayaking. For those looking to make a day of it, walk the circular track around the lake before taking the plunge into the cool, clear waters.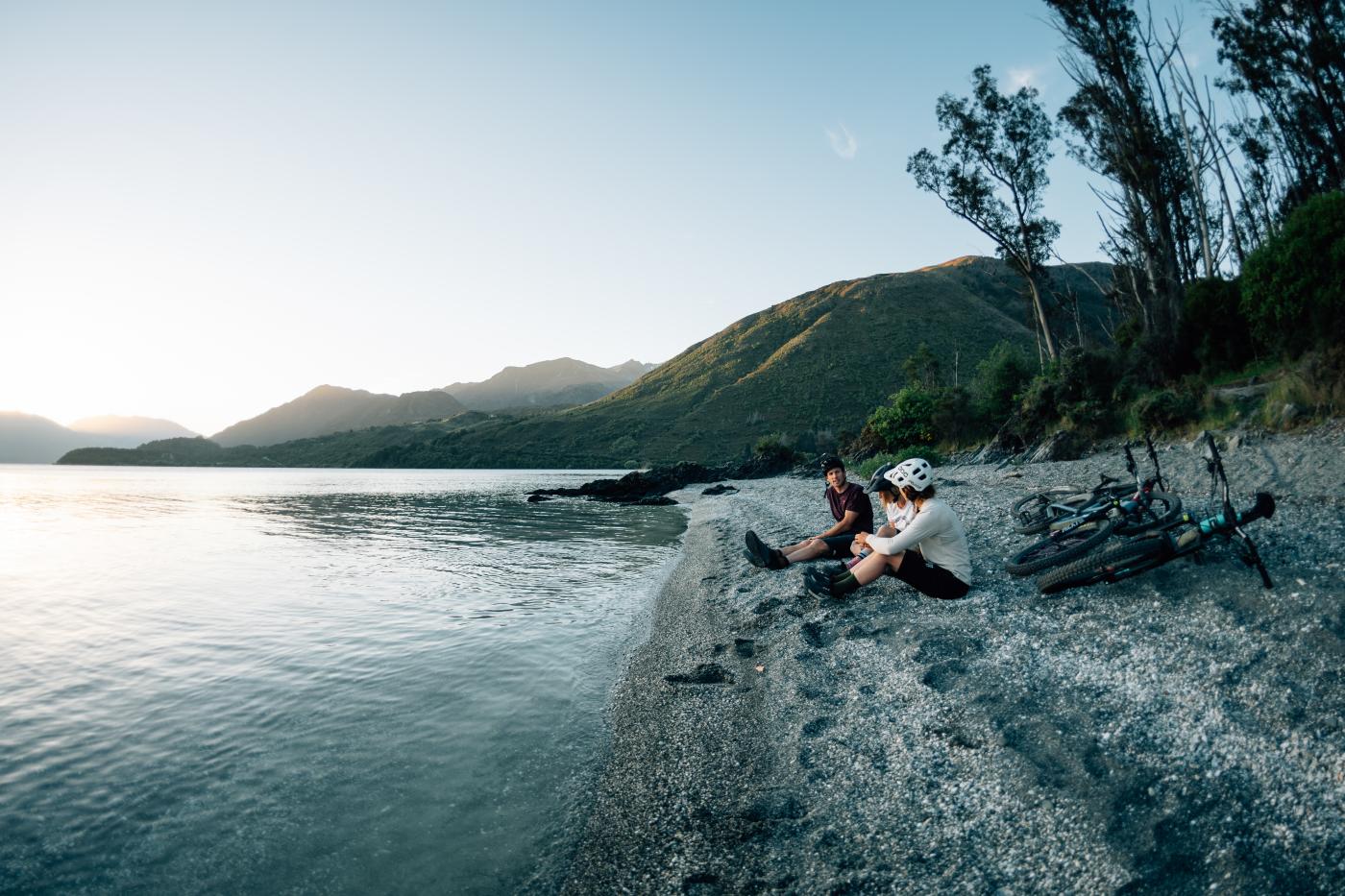 Wilson's Bay
Sightseeing for tired legs
To experience the sights without the hikes and long days cycling, or for a rest day activity once the walks and rides are done, try one of these.
Nomad Tesla Tours: Experience the wonders of alpine views on these small group tours, through the glass-roofed Tesla Model X ESUV, an entirely electric model that is quiet, smooth-riding and zero emission. Tour options include a journey to Glenorchy and Paradise, a trip to historic Skipper's Canyon, or a guide's choice trip around top secret spots around the Whakatipu area.
Skyline Gondola: This short gondola ride lets you see Queenstown from a different angle. Up top, it's possible to grab lunch and settle in to truly take in the lake vistas and alpine atmosphere. While you're up there, you may even like to have a go at the famously fun luge! No rush to come down, but when you're ready, a gentle gondola ride will have you descending back into town.
Coronet Peak Scenic Chairlift: At the top of the Coronet Peak access road, experience the views usually only seen by keen skiers in the winter and tenacious mountain bike riders in the summer. Journey up the chairlift or gondola and walk to the lookout, with views down the lake to Kingston, across to the Remarkables, and over into the backcountry behind Coronet Peak towards Skipper's Canyon.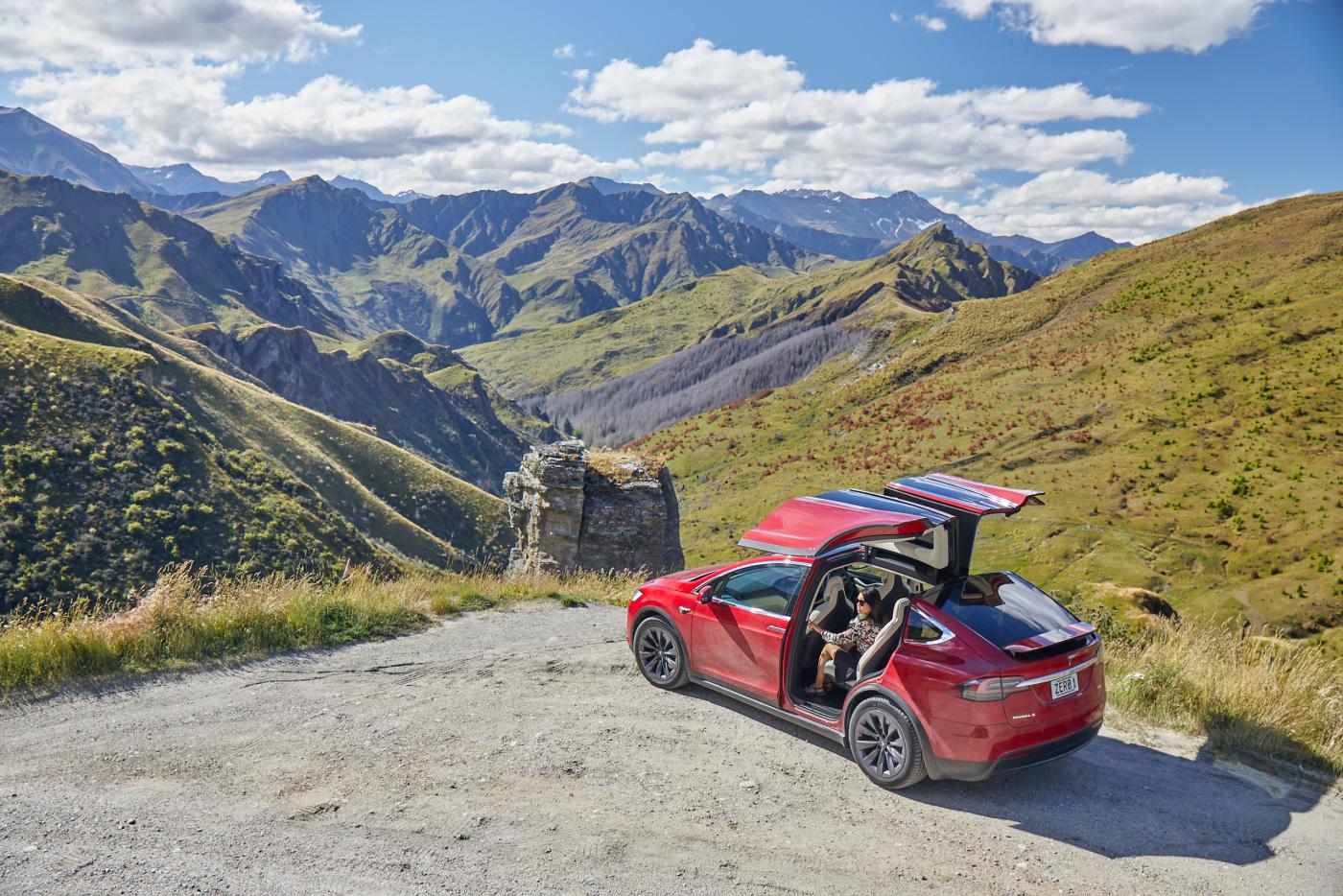 Tesla tour in Skippers Canyon