The legends who precede you have jumped off bridges, conquered shallow rivers with spinning jet boats and explored the depths of these towering mountains. Queenstown is beautiful nature playground, inviting you to 'go big or go home'! Here's a few great ways to test your limits in the home of adventure.
1. Just jump
Jump off something - a bridge, a ledge or out of a plane to get your intense thrill fix. For something different you can also try swinging over a huge canyon too, Whatever your choice, make sure you get the proof: photos and video you can share on social media for the world to see!
2. Go climbing
Try your hand at rock climbing, canyoning or abseiling, the Queenstown region is a playground of crags and cliffs. There is also via ferrata and indoor climbing walls.
3. Little water, lots of speed
For thrills and spills in the water, jump in a jetboat or hit either the Kawarau or Shotover River for some white water rafting adventures. There are a number of operators in the region so do your research on the gnarliest ones!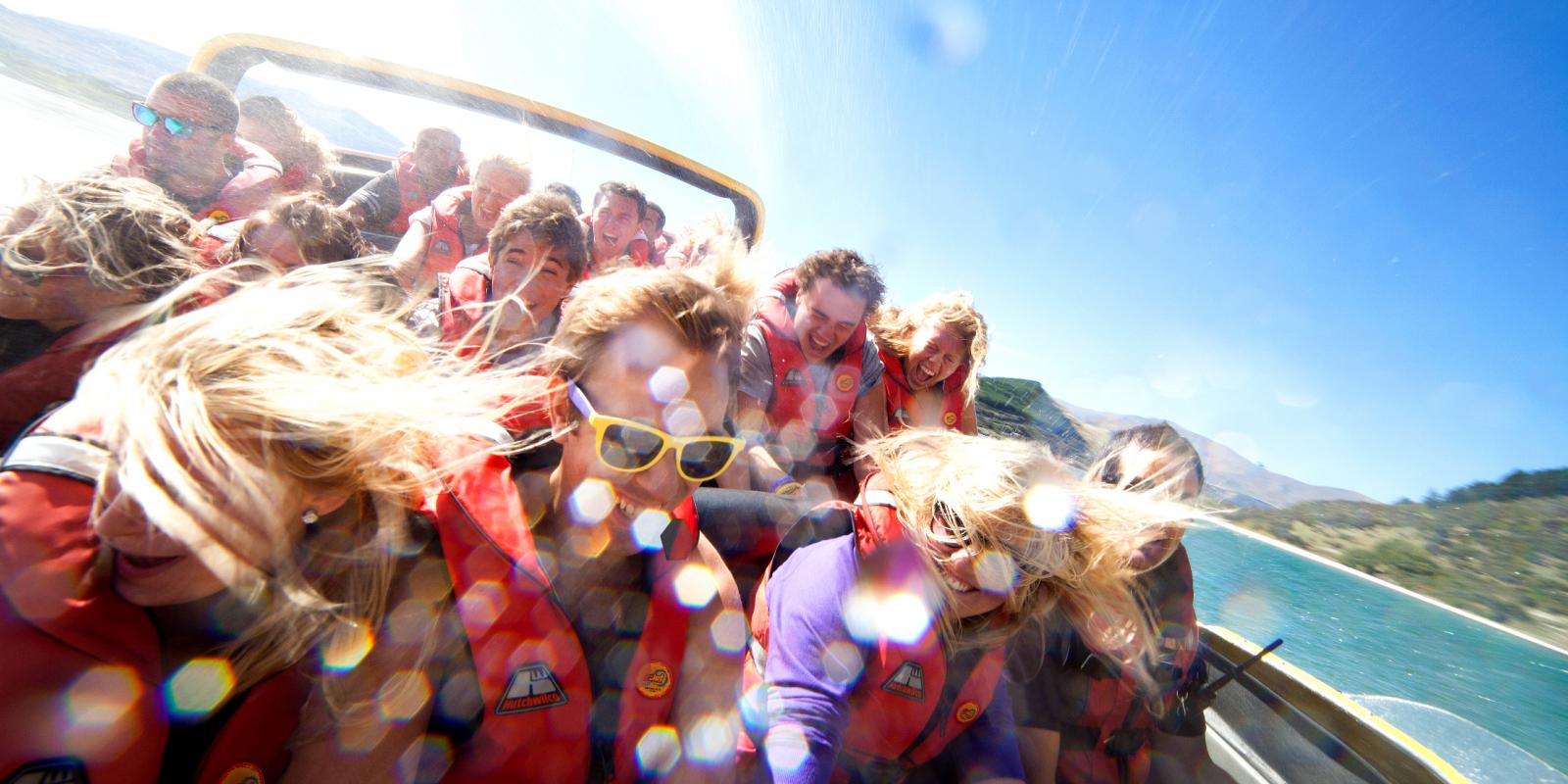 4. Grow wings
Paragliding or hang gliding are both epic ways to get your heart pumping as well as see the Wakatipu from up high. Take the experience up a notch with a specially designed tow-plane called a 'tug' which will take you as high as you want and release you anywhere. 
5. Next level biking
Heli-biking is the ultimate air and biking combo, and will take you to rolling ridge lines and old miners trails, or perfect your MTB skills at one of Queenstown's renowned bike parks and tracks. For something more high-powered, jump on a dirt bike or quad bike for the ride of your life. 
6. Conquer the Southern Alps
Queenstown is nestled in the Southern Alps, meaning we have huge mountains and world class alpine terrain on our doorstep. You can explore the mountains on a hike during summer or go backcountry skiing and snowboarding in winter. Book a guided day trip up to Single Cone up the Remarkables, or a three-day-long expedition up one of the biggest mountains in the Wakatipu basin.
How will you test your limits in Queenstown?