While you still have to be able to ride a bicycle, an ebike is fitted with a small battery pack and will give you a little extra boost—whether it's to zip along a long straight road, or get up a steep hill without breaking a sweat.
Covering ground quickly means you can explore further—when the Queenstown Trail is more than 120km long, not to mention the other trails and roads from which to explore our region's remote beauty—which means you don't necessarily have to choose just a small section.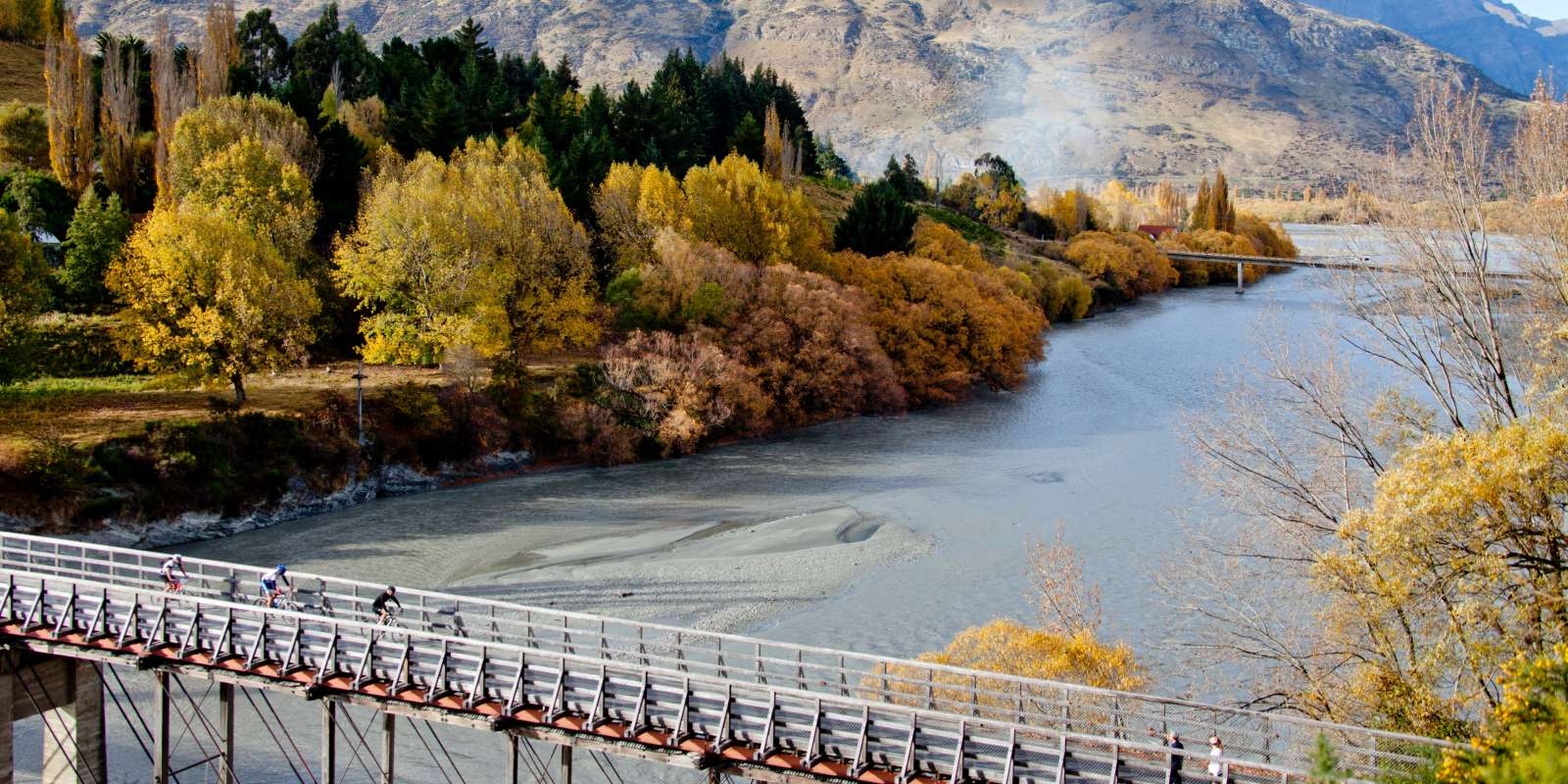 A popular riding options is the section of the Queenstown Trail between Queenstown and Arrowtown. Ordinarily it's a 20km commitment on a pushbike, but if you're not so keen on a hard slog and would prefer a gentle cruise, an ebike will make your day.
If you've started in Arrowtown and have vines in your sights, the wine-soaked valley of Gibbston is now an easy 14km away. This is an easy trail made even more so with a little electric assistance—and it's possible to join a tour to meet like-minded riders to share your tasting notes with.
Heading north to Glenorchy, there's a opportunity to hire ebikes and explore the trail around the headwaters of Lake Wakatipu, or even venture around the top of the lake to Kinloch for lunch or a refreshing beverage before sidling back to base.
For more far-flung adventures, look no further than a heli-ebike trip. Long the domain of extreme downhill mountain bikers, heli-biking now provides a slightly more sedate but no less epic experience. Fly in style into a remote high country farm and explore forest-clad trails, high ridges and rugged farm tracks for a day with an experienced a knowledgeable guide.
Some things to think about when planning your ebike adventure:
Wear appropriate closed footwear.
Wear or pack appropriate wind-resistant clothing as weather conditions can change unexpectedly.
Definitely hire a helmet too—they are a requirement on New Zealand's roads.
Bear in mind the road rules of New Zealand.
Pack snacks and bring extra water, especially if you plan on being out all day.