These beautifully designed hotels and relaxation retreats will not only take your breath away when you step into the view, but also have you exhaling the stresses of everyday life from within.
Vault Spa at Eichardt's Private Hotel
The old gold vault at Eichardt's Private Hotel dates back to 1887 and has now been refurbished to create the hotel's own private treatment room. With a menu that includes Swedish massage, facials, body scrubs and foot treatments, this is a unique space that offers all manner of luxury. Guests can call down drinks and petit fours from the bar and restaurant upstairs, creating a full pampering experience.
A 'Romance' package is available for couples looking for holiday bliss, and the hotel can also arrange pre check-in or post check-out treatments for those with time to spare between destinations.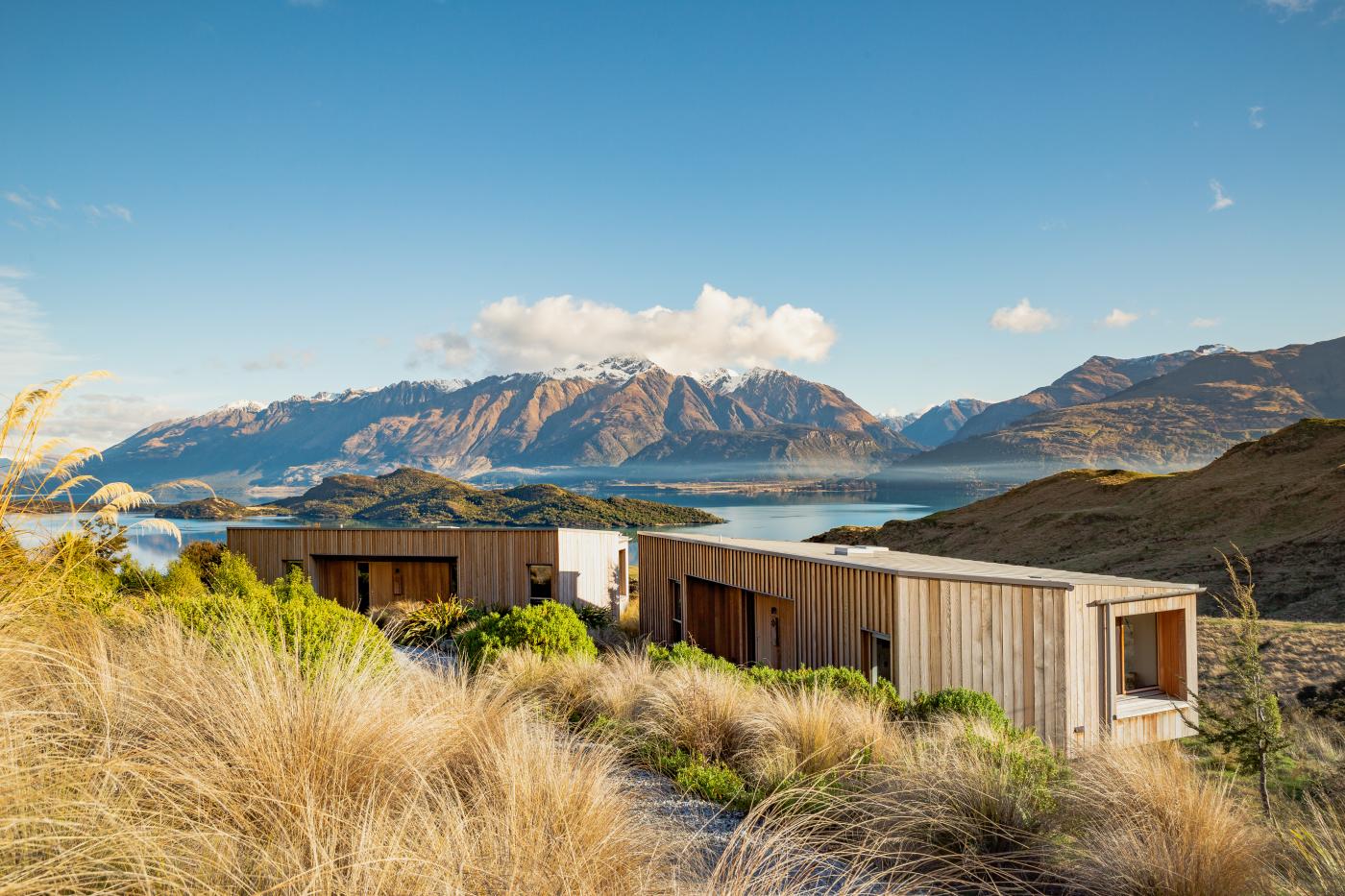 Aro Ha Wellness Retreat
Aro Ha Wellness Retreat
Rated New Zealand's Best Wellness Retreat by the World Spa Awards and with 17 international awards under its belt, Aro Ha is a gem in Glenorchy's crown.
Set in the mountains and surrounded by incredible views of absolute wilderness from every window, this health retreat is designed to foster a full refresh of the mind, body and soul. Accommodation is private and luxurious and guests report next-level sleep quality. The Scandinavian style architecture has been widely accoladed, winning six architectural and design awards when it was built in 2015 and 2016.
Retreat-goers - expect to deepen your breath, nourish your immune system, calm the nervous system, and remember what it's like to delight in the rising sun.
With a complete, carefully crafted menu of revitalising food and drink, and a programme of movement sessions, yoga classes, massage, spa and sauna, as well as opportunities to hike and take in the views, there is no wonder this wellness retreat is so sought after.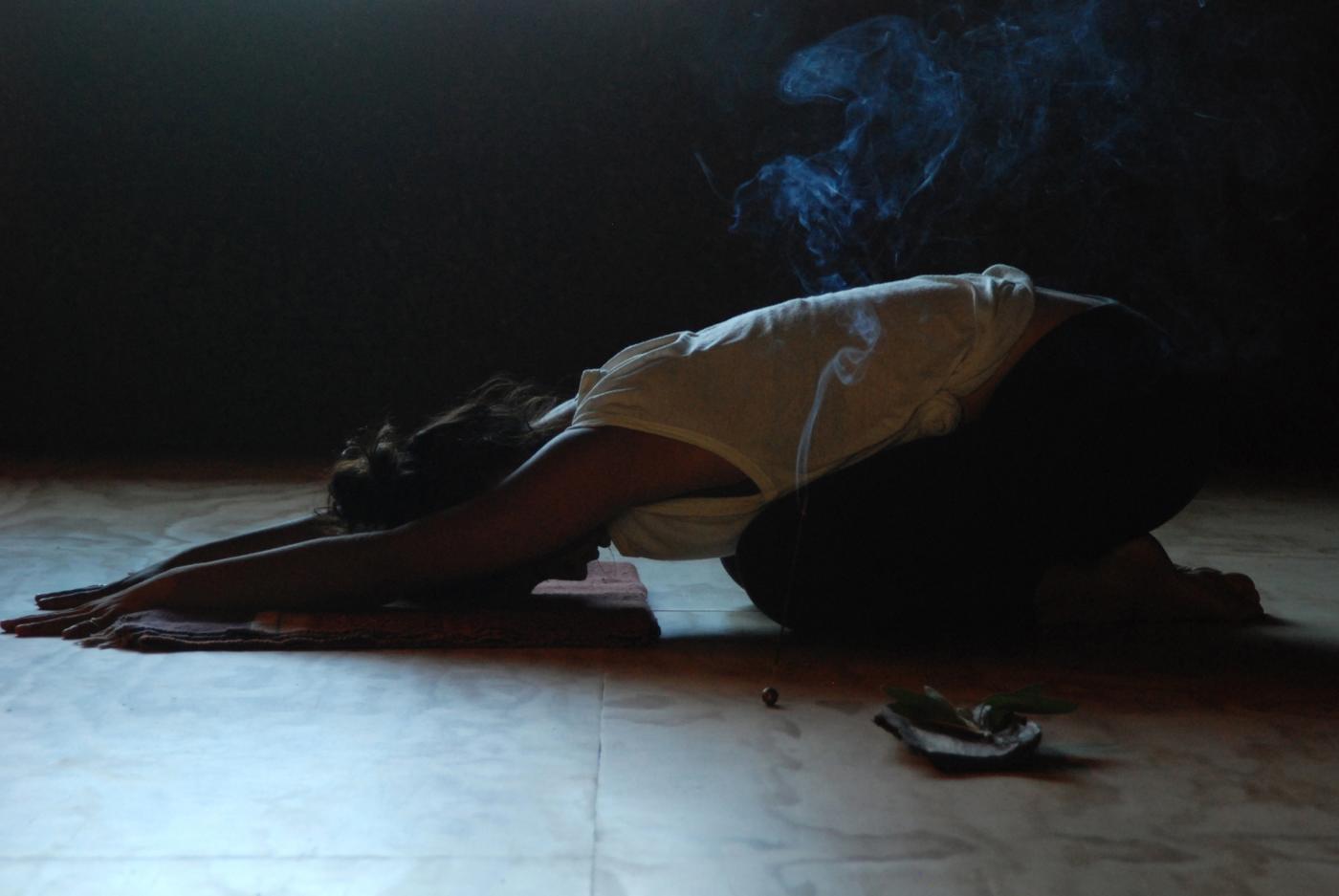 Sherwood Yoga Studio
Sherwood
Created as a hub for the local community with regular events running throughout the year, Sherwood is the place to be for those wanting an authentic Queenstown experience.
The hotel is designed with a down-home, rustic aesthetic, complete with striped woollen blankets, crystals on the sideboard, and very comfortable beds. In its centre is an event space and a buzzing restaurant offering a seasonal menu using produce from its huge, on-site vegetable gardens and - if it can't be found on-site - sourced locally from organic growers. The restaurant also makes their own breads and pasta and serves a unique and exclusive range of organic wines.
Wellbeing is part of the package here too, with daily movement classes and therapeutic massage available for guests and visitors to complement the cultural mindfood and culinary goodness on offer.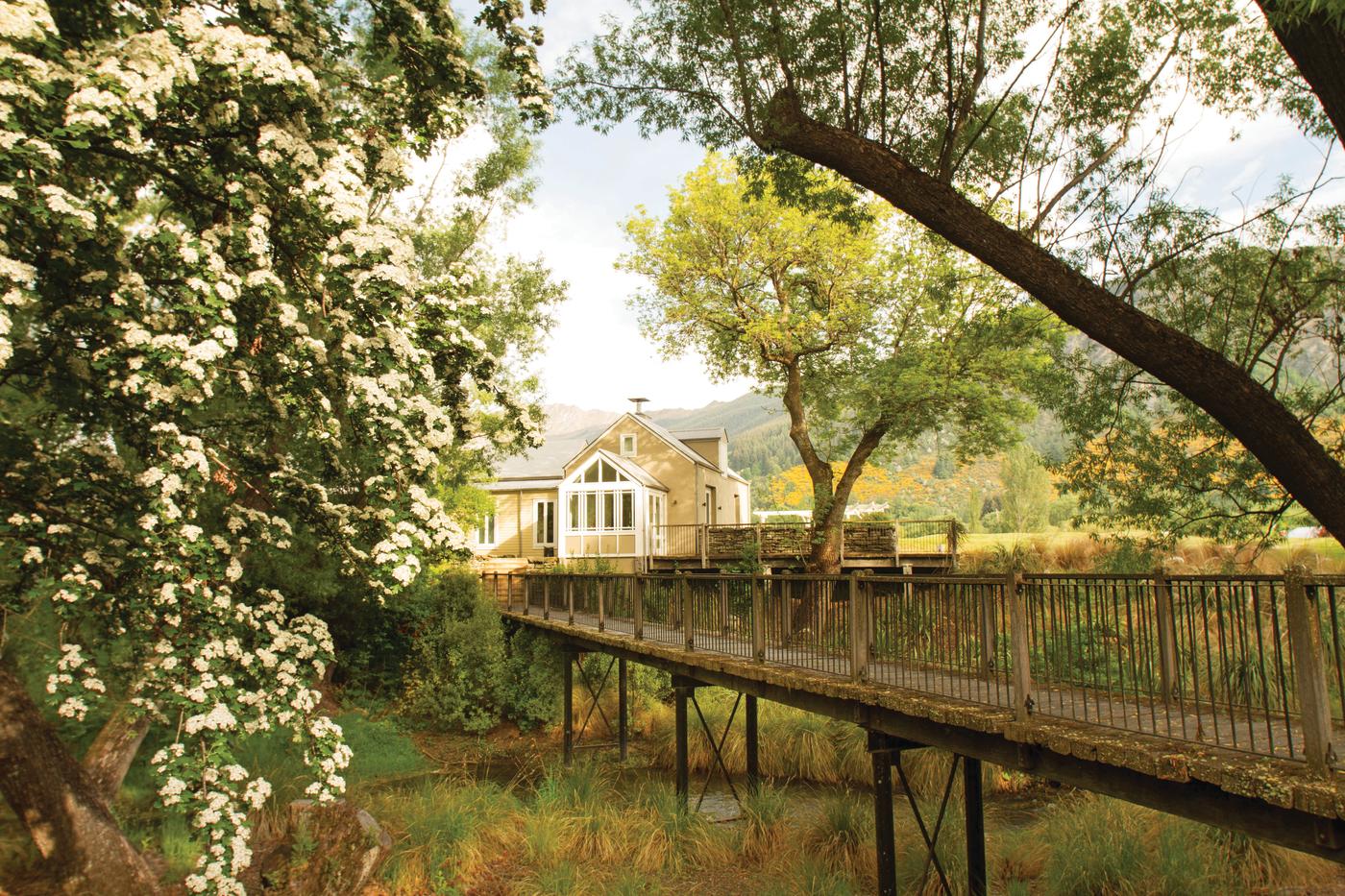 The Spa at Millbrook
Millbrook Resort
Set amongst beautifully landscaped gardens and rolling fairways, Millbrook is a 5-star hotel resort that offers exceptional comfort and luxury just twenty minutes from the airport, with incredible views of the Remarkables ever-present.
Known for its highly acclaimed 36 hole golf course as well as its variety of dining spots, complete with that Otago rustic charm, the resort offers a full service spa and hosts regular retreats. These all-inclusive health retreats have guests ensconced in deluxe suites, with access to all that Millbrook offers, as well as classes in Tai Chi, Yoga and Meditation, and with cooking demonstrations and nutritious meals provided each day. There are opportunities to socialise with the rest of the group if you wish. They even offer free shuttles to Arrowtown and Queenstown for those looking at taking their zen further afield.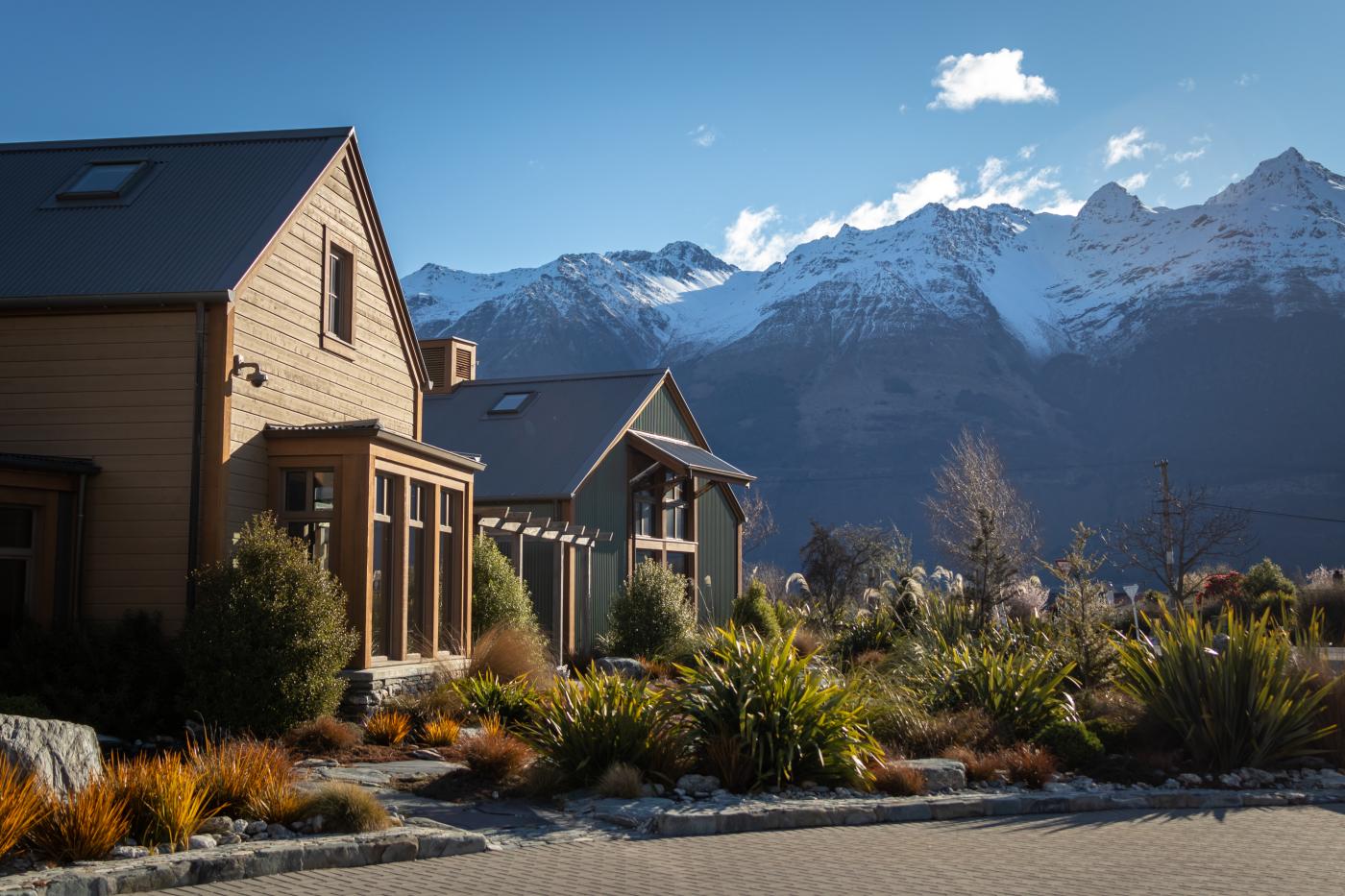 Homestead Building At The Headwaters Eco Lodge
The Headwaters Eco Lodge
TIME magazine named The Headwaters Eco Lodge in the World's 100 Greatest Places in 2019, and copious other media recognitions and awards have followed.
The building was designed, built and is operated in line with the principles of the Living Building Challenge, which is the most stringent certification for environmental building design in the world. With materials recycled from the Christchurch earthquakes, a solar array, rainwater capture plants, and more, the owners of this wellness retreat aim to tread as lightly as possible on the incredible environment they occupy, all within buildings that have all the comforts of a high-end lodge.
The Headwaters Eco Lodge hosts regular wellness retreats with guest practitioners offering meditation, mindfulness, yoga and breathing sessions, and a menu of delicious and nutritious meals, designed to allow guests to escape their busy lives. They also have weekly free yoga classes, well attended by Glenorchy's close-knit community. With all that wilderness outside the front door, this is the perfect place to escape the everyday and revel in the fresh air and stunning remote scenery.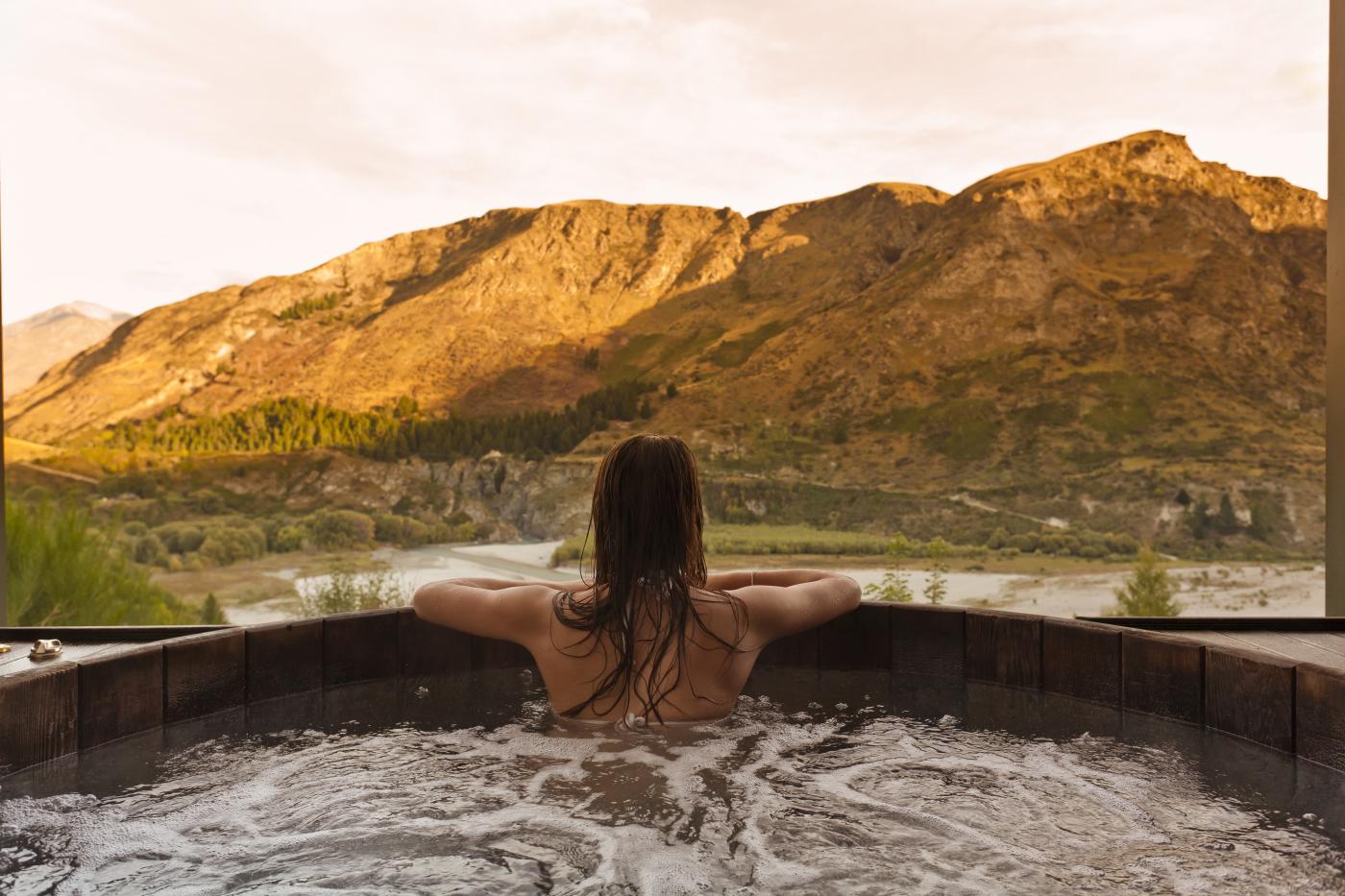 Onsen Hot Pools
Create your own retreat
Queenstown is spoilt for excellent day spas, yoga centres and massage providers. Combine a few of the following spa and relaxation offerings and create a bespoke spa day of your own choosing.
Nadi Wellness offers one day retreats or the opportunity for guests to pop in for a casual yoga class. They also provide acupuncture for those needing help with specific issues.
A soak and massage at Onsen Hot Pools is an excellent way to de-stress and take in some extraordinary views.
Release those stress knots at Remedial Massage Queenstown, Harmony Spa, or Body Sanctum Day Spa. Head to The Beauty Lounge or Forme Day Spa for facial and body treatments. And for options where it's possible to melt your way back to your room afterwards, The Spa at Nugget Point, So Spa at the Sofitel, or eforea at the Hilton are all great one-stop shops for treatments, soaks and massage. Pure bliss!