Whether you get your kicks from extreme sports in the sky, the water, jumping off bridges, or racing towards town on a downhill bike track, Queenstown, the home of adventure, has it all.
Our people, resilient, our home, built for adventure. Get stuck in, try something new, and escape from the every day during your next visit. Queenstown's pioneering spirit is here to inspire you and challenge you to go further, after all, you only live once.
Fliteboarding on Lake Whakatipu 
Ever wondered what it feels like to fly above the water, weightless, and at speed? Fliteboarding gives the sensation of flying over water at speeds of up to 30 kilometres per hour. Think surfing and snowboarding but faster and with the freedom to ride anywhere, anytime. Designed from Americas Cup technology, it's fast, quiet, and emission-free. Join the "Electric Adrenalin Rush Revolution" and be one of the first in New Zealand to fly on water!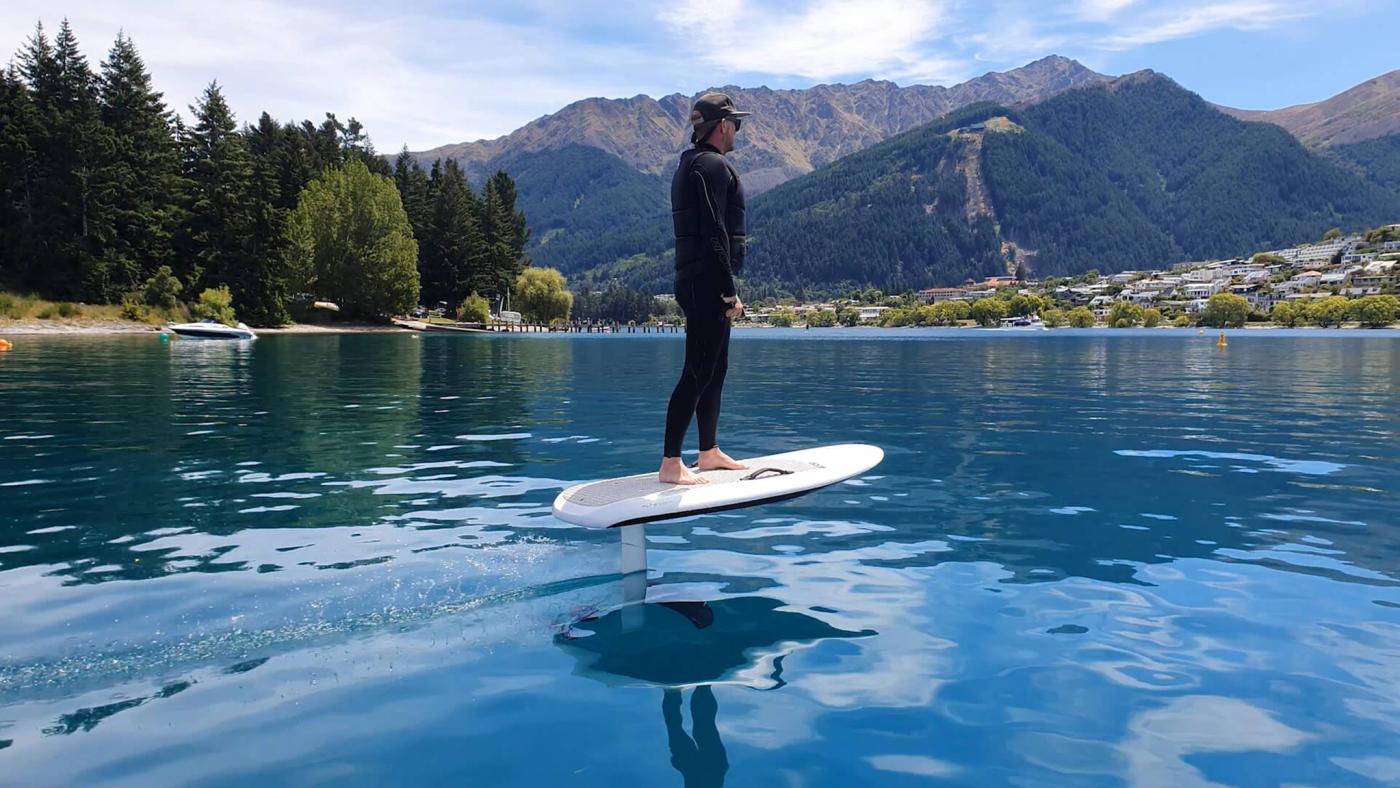 Fliteboarding with FliteSchool 
Zip down the steepest zipline
Ziptrek Ecotours serve up spectacular eco-adventures through a forest canopy high above Queenstown. Become a world record breaker and embark on the 'worlds steepest tree to tree zipline'. Think 70km speeds, dropping 30 storeys high above Queenstown and all in under ten seconds. Totally worth it for that bucket list tick, don't you agree?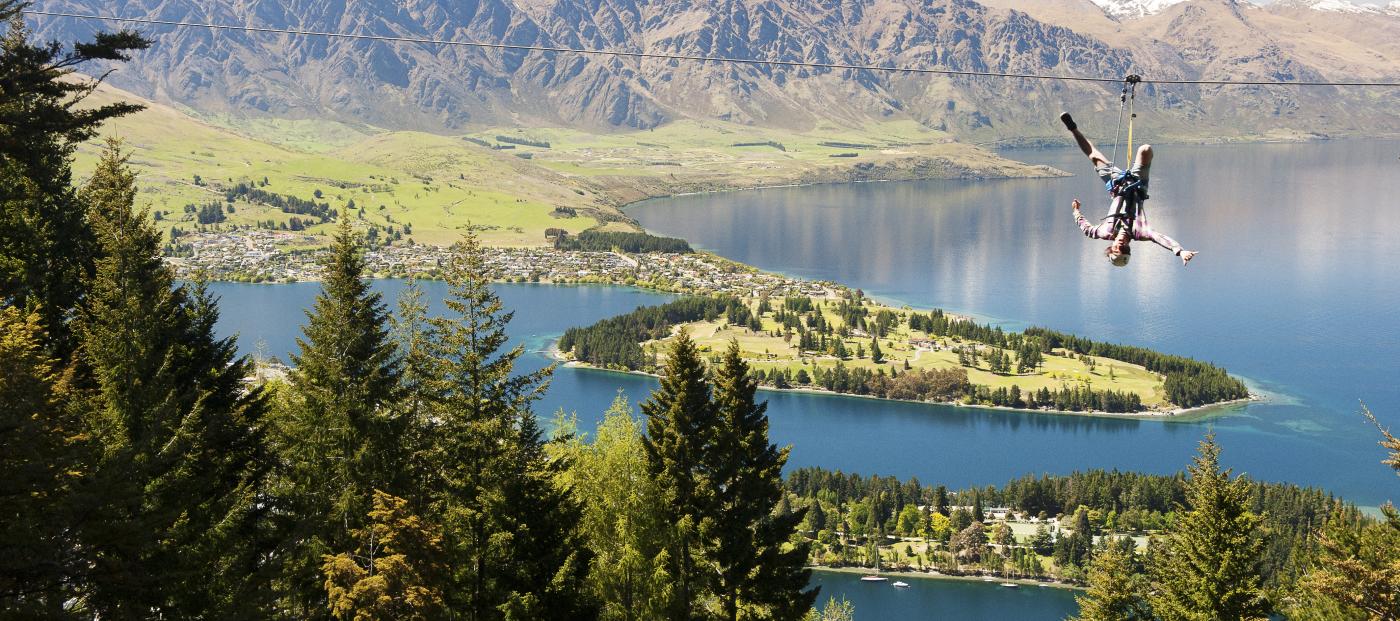 Ziptrek Ecotours
Experience Queenstown's highest cliff jump
When it comes to adrenaline, The Shotover Canyon Swing serves it in bucket loads. 60 metres of freefall await over the iconic Shotover River, swing through the canyon, and experience a rush like no other. Feeling the fear? You can always strap yourself to a mate, a plastic chair, or get the team to kick you off the platform. You can even cycle off in your favourite onesie.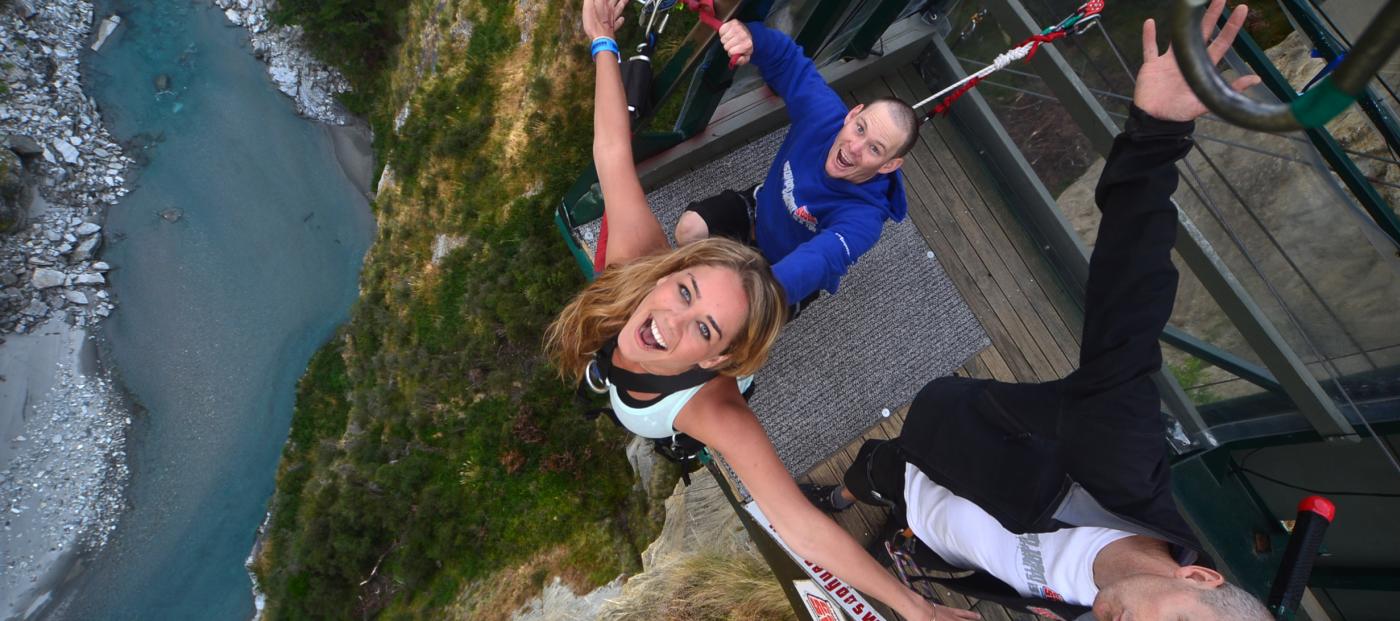 Shotover Canyon Swing
Race over Lake Whakatipu, in a Shark
Ever seen a bright orange shark in a freshwater lake? No, your eyes are not deceiving you, it's Hydro-Attack. With views of the Remarkables and Queenstown CBD this semi-submersible shark ride races over and below Lake Whakatipu at speeds of up to 80km. Think torpedo, think fighter jet, think extreme excitement not to be missed.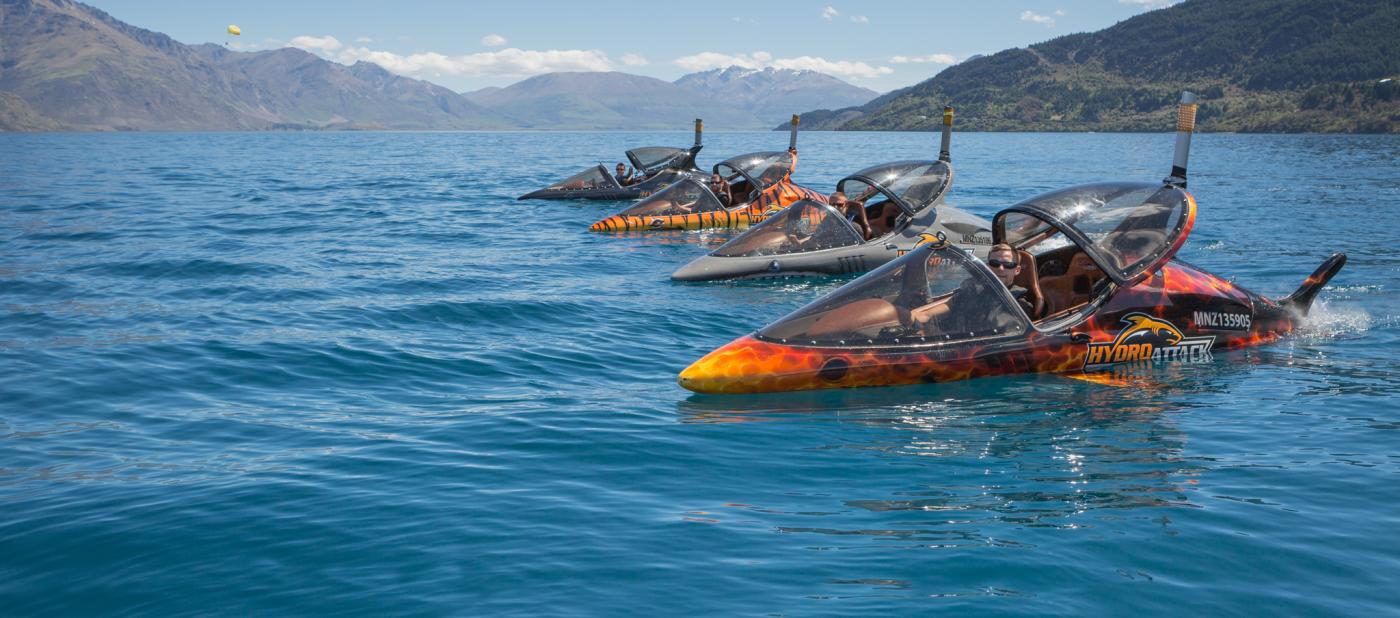 Hydro Attack Shark Ride
Take on New Zealand's first-ever riverboarding trip
Who knew that you could swim and board through Whitewater rapids? For the true adventure seekers, take on the Kawarau River face-first challenging your nerves from start to finish with Serious Fun Riverboarding. Complete the mission and tick off another action sport from your jam-packed Queenstown itinerary.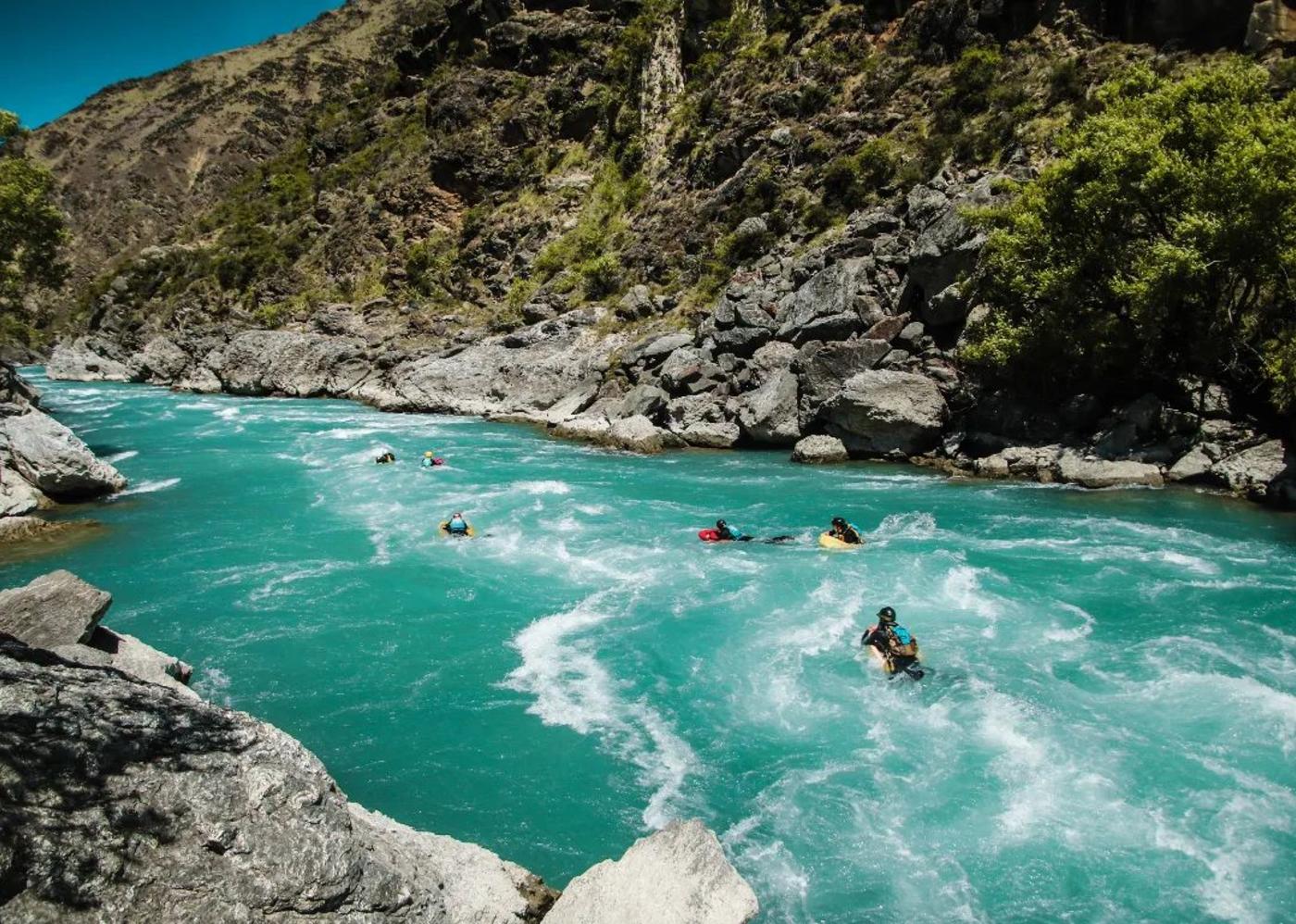 Serious Fun Riverboarding
Catapult through the air in the Nevis Valley
Sometimes in life, you have to embrace the unexpected, like riding the world's biggest human catapult. Propel yourself 150m out across the Nevis Valley and soar through the air at exhilarating speed. You won't find this one-of-a-kind ride anywhere else in the world, fast, fun, and 100kmh in 1.5 seconds just for you, no problem for the crew at AJ Hackett Bungy.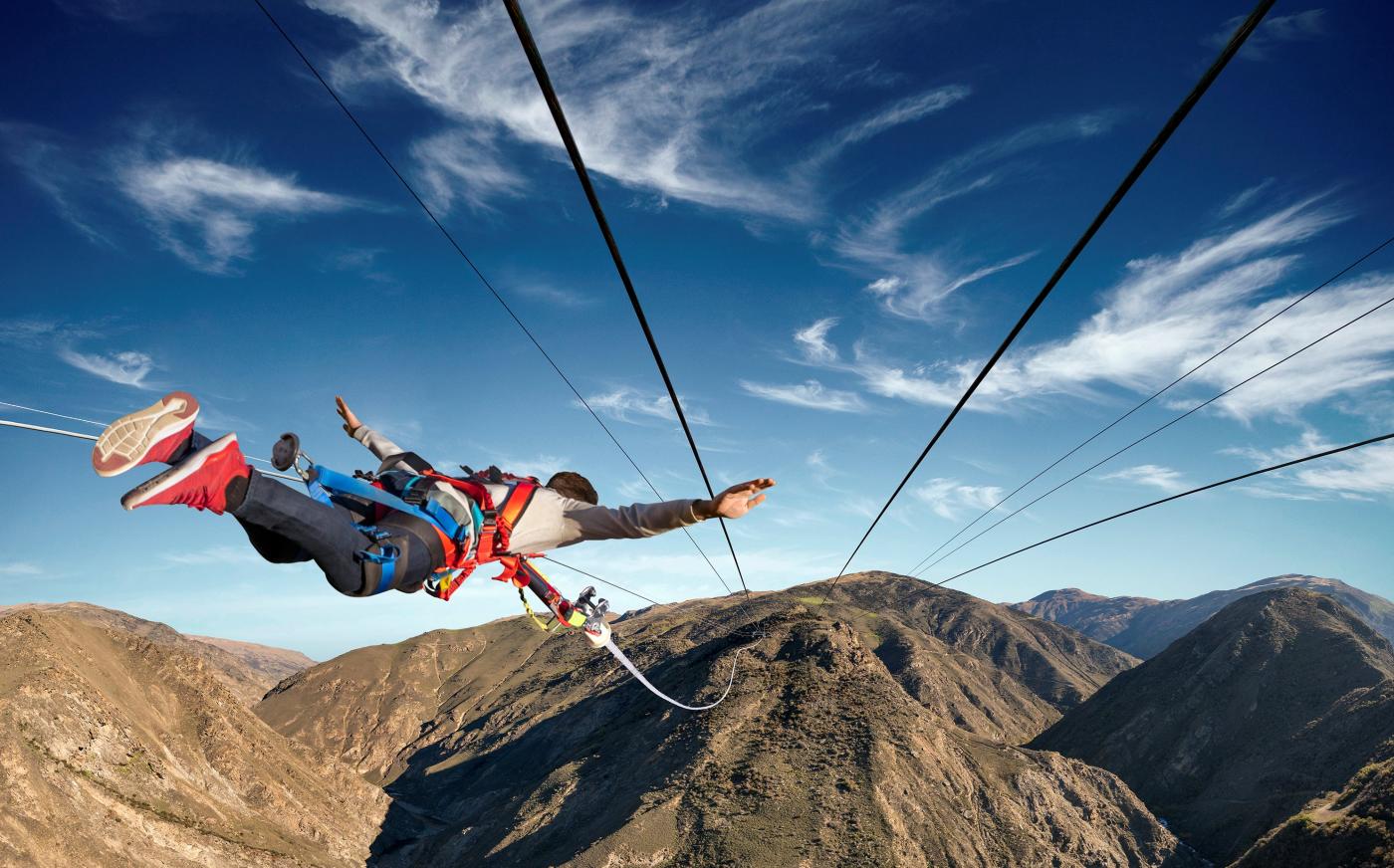 AJ Hackett Nevis Catapult
Downhill like a pro
Feel the wind in your hair, take in the epic views over your handlebars, and race downhill at one of the three lift-accessed downhill bike parks that Queenstown has to offer. Take the Gondola to the Queenstown Bike Park, shuttle up Coronet Peak or head to Cardrona Alpine Resort for the best outdoor adventure sports activity. Queenstown is New Zealand's only destination with three lift-assisted downhill bike parks, saving your legs on the ride up and maximizing the time for downhill thrills.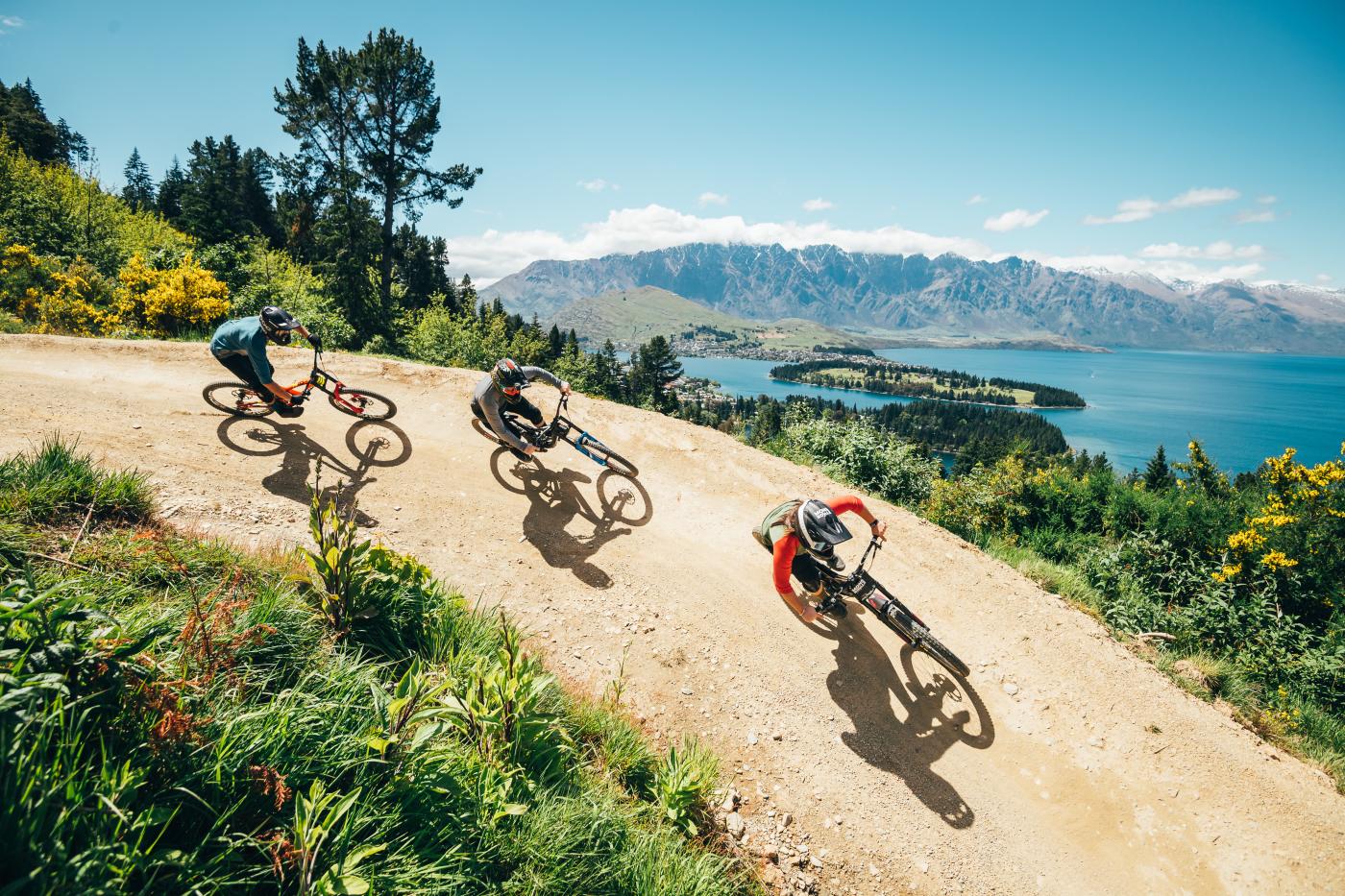 Queenstown Bike Park
New Zealand's highest bungy jump, no problem
Take it to the next level with AJ Hackett. They provide the goods for one of the most unique and iconic Queenstown experiences. The home of Bungy and home to New Zealand's highest 134m jump, with an 8.5-second freefall, incredible views if you can see through all the screaming, and the feeling of pure fear and adrenaline in one jump. Become a legend, leave your fear at the door, and embrace the thrill.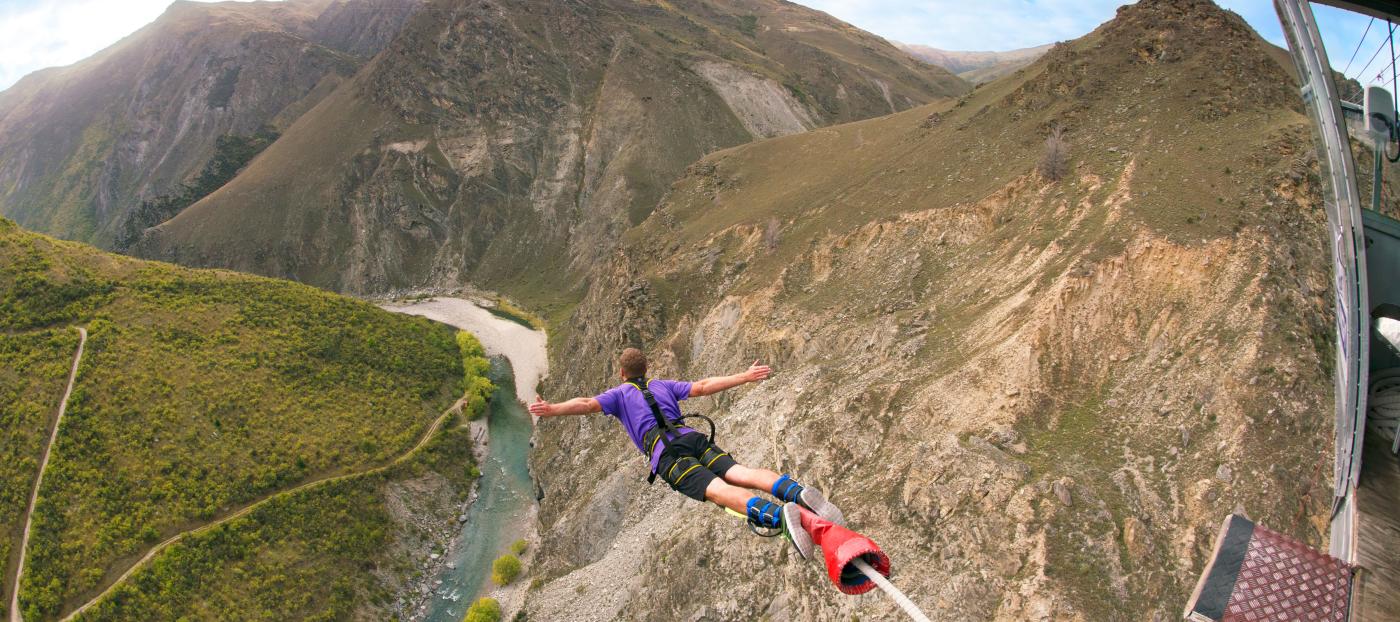 AJ Hackett Nevis Bungy
Raft New Zealand's longest commercially rafted rapid
Swim, paddle and cruise down the Kawarau River through Gibbston before arriving at Dog Leg. That's right. 400m of pure Whitewater, you, one raft, one guide, and a crew of adrenaline junkie paddlers. Make it through to the end without flipping your raft on the notorious Dog Leg rapid and feel that adrenaline pump through your body!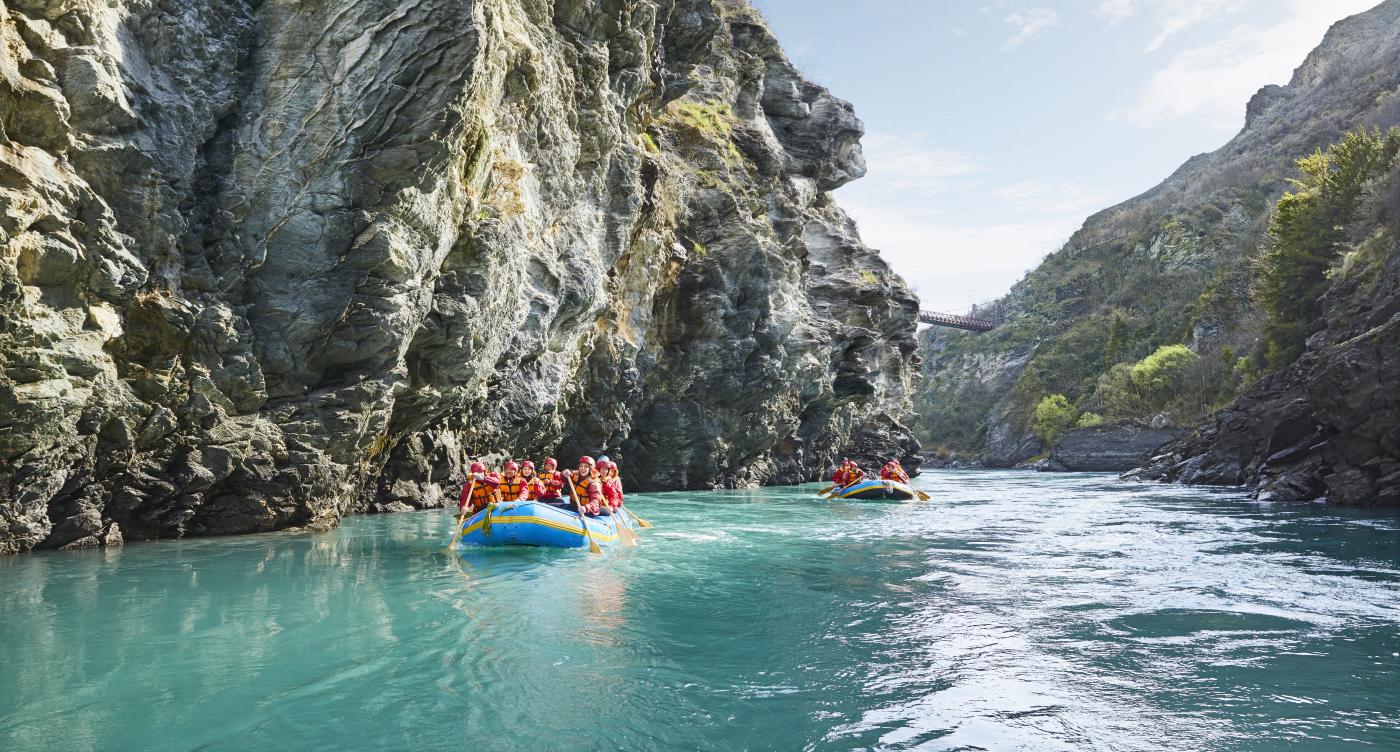 Rafting the Kawarau River with RealNZ
Try the Ultimate Off-Roader at Oxbow Adventure Co. 
Oxbow Adventure Co's Ultimate Off-Roader is a 4-seater which carries a professional driver and 3 passengers. The Off-Roaders are 4WD, 4-wheel steer and have an extremely low centre of gravity which allows them to pretty much go anywhere. Hold on tight as you drive around the custom built course which includes near vertical hill climbs and descents, rock features and crazy features which seem almost impossible to drive over. Built by the New Zealand Off-Road Champion specifically for Oxbow allows only Oxbow to offer this uniquely thrilling experience.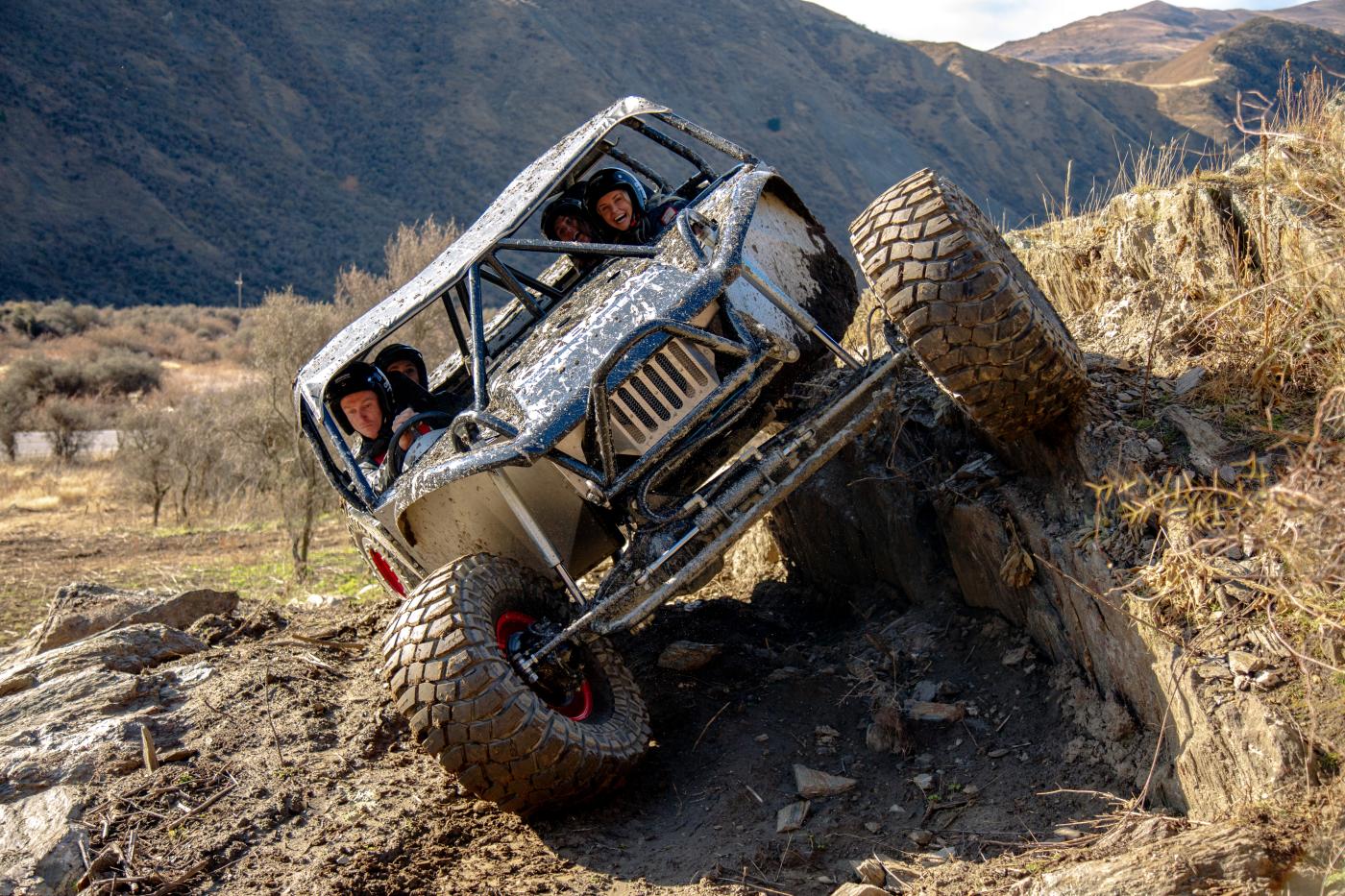 Oxbow Adventure Co - Ultimate Off-Roader