Eat, Drink and be Merry
The après-ski in Queenstown is something that you can get involved in regardless of whether you ski or not. In the early evening, take to Queenstown's waterfront bars, hop on the TSS Earnslaw or pop onto Perky's Floating Bar to soak up the views and watch the sun go down.
Next, select your dinner location. Queenstown has plenty of options whether you're after a fancy feast, pub grub, or tapas and cocktails. After dinner, Queenstown's bars are open late so why not  just see where the night takes you.  
 Explore Queenstown's bars and restaurants here.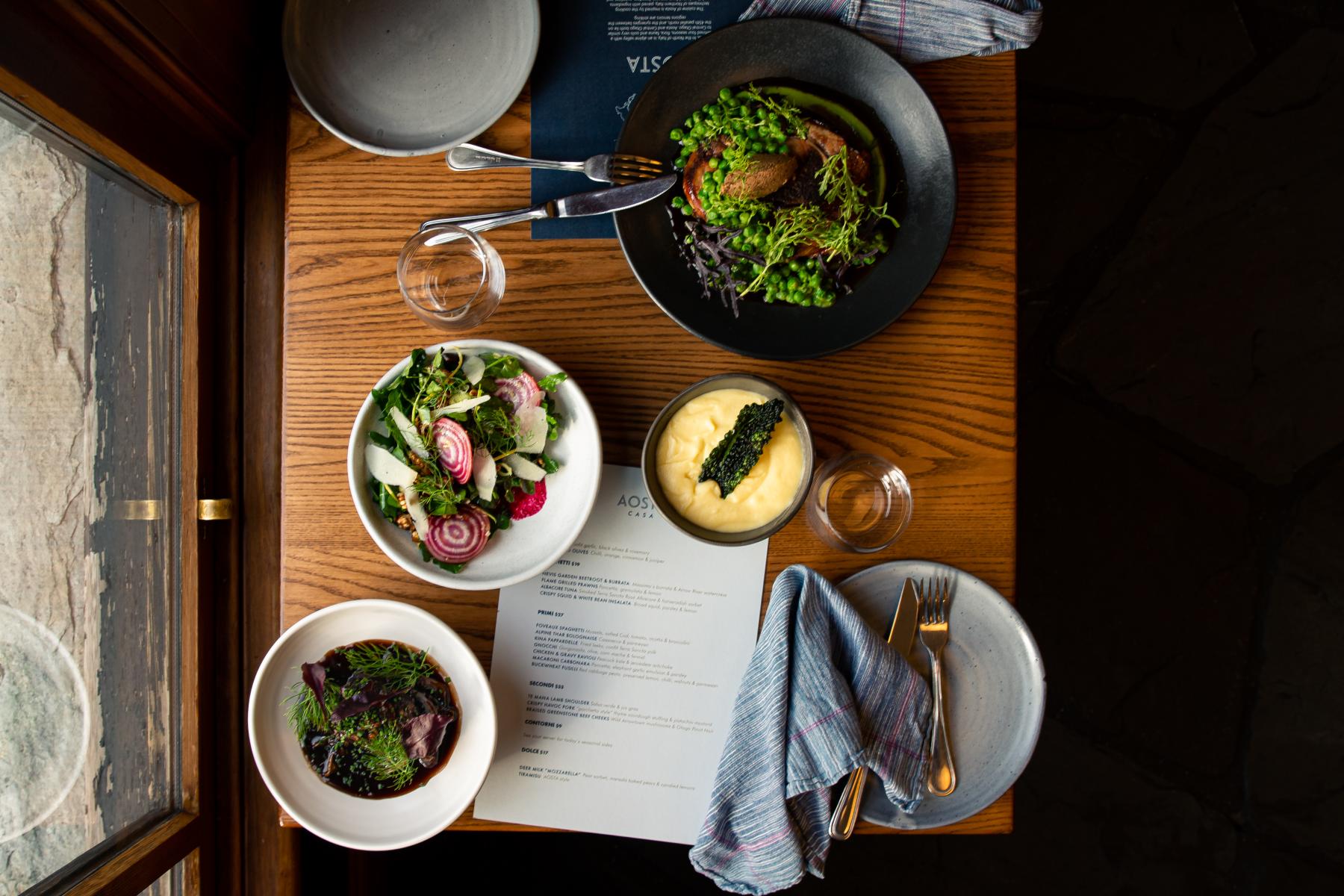 Aosta Arrowtown
Hop on your bike
The Queenstown Trail is a 130km network of cycle trails that run throughout the region all the way from Queenstown's town centre out to Frankton, Arrowtown, Kelvin Heights, or Gibbston. Riding the trail is one of the most spectacular ways to see the region, even in winter with snowy mountain peaks in the background.
Start your journey in Queenstown and aim to be in Arrowtown for lunch, or take off from Arrowtown and make your way to Gibbston for a glass of local Pinot Noir or craft beer. The food, wine and beer tastes even better when you've ridden 15kms to get it!
The other great thing about biking in Queenstown is you only need to travel in one direction. The local bike hire companies offer a pick up service along the trail so they can bring you and your bike back into town or to your accommodation. 
Find out more about bike hire in Queenstown here.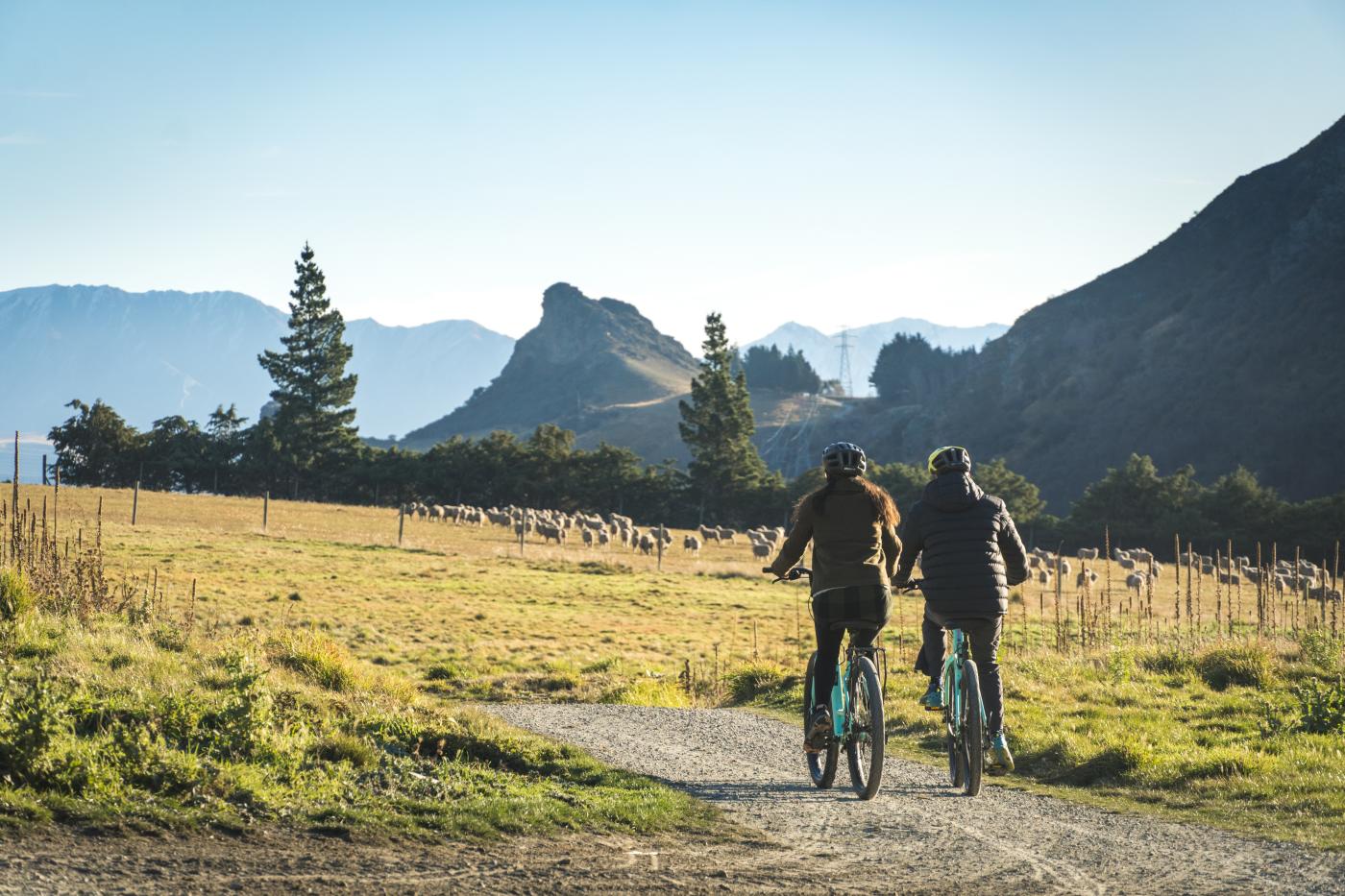 Biking the Gibbston River Trail in Winter
Get adventurous
Queenstown is the home of adventure and for good reason. Adventure is all about seeing and trying something new and there are no shortage of exciting experiences here! Whether you want to get your heart pumping with one of our many iconic adrenaline thrills such as jetboating, bungy jumping and ziplining, quad biking or skydiving.
If you're looking for adventure at a slightly slower pace (how about a scenic cruise on Lake Whakatipu, horse trekking through pristine wilderness or sipping world famous pinot noir in Gibbston), Queenstown has you covered!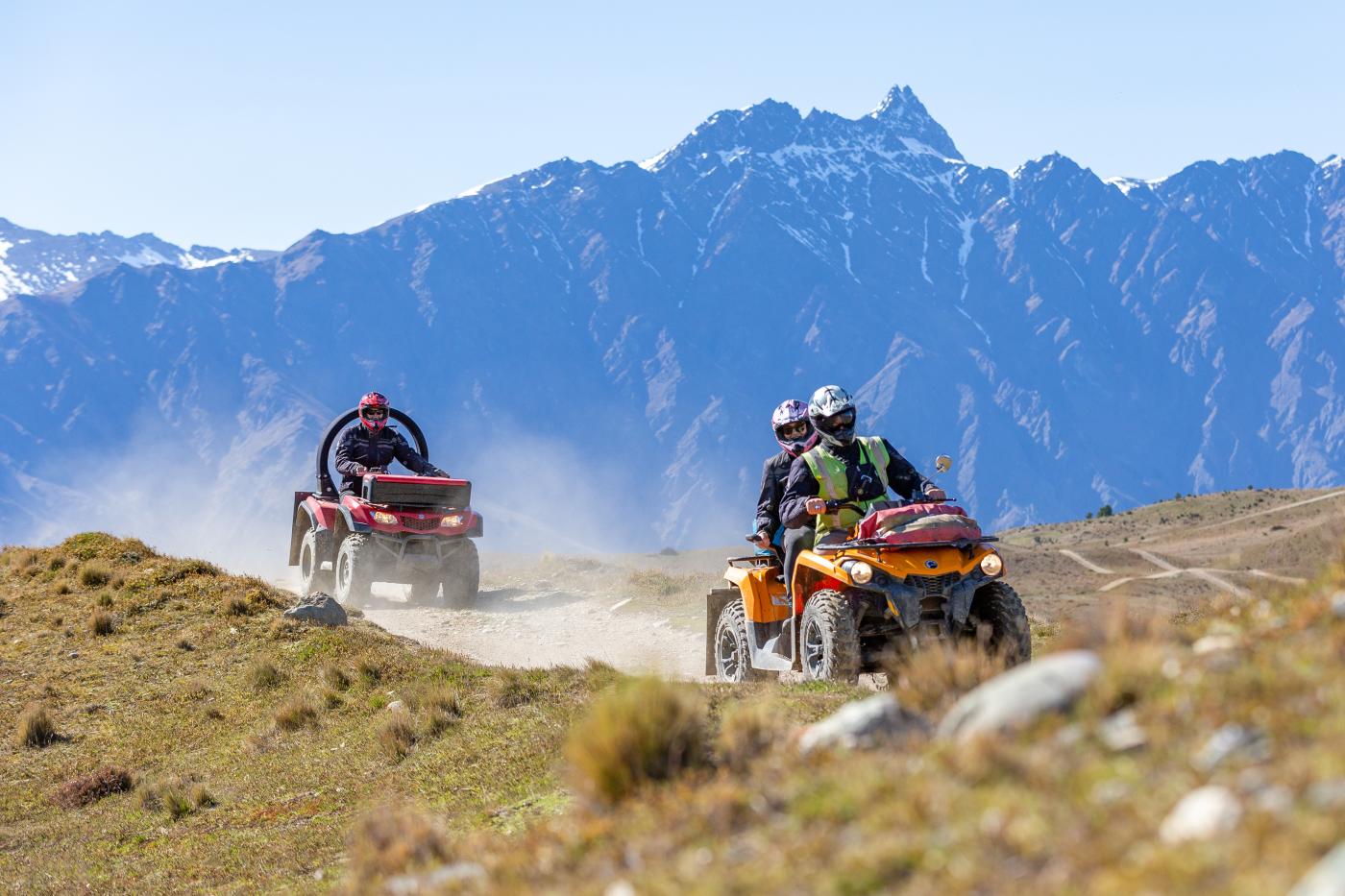 Nomad Safaris self-drive quad tour
Something for the whole family
Queenstown provides plenty of excitement for families that don't ski. Why not take the family out to historic Arrowtown to explore the fantastic shopping, enjoy the cafes, and take a walk by the river.
If you have children that love animals, wander up to Kiwi Park where the kids can see some of New Zealand's endangered animals up close.
Don't feel like being outside? No worries, Queenstown has plenty of indoor thrills like go carting, escape rooms, arcades, ice skating, trampolining, and indoor climbing.
Explore options for family fun in Queenstown here.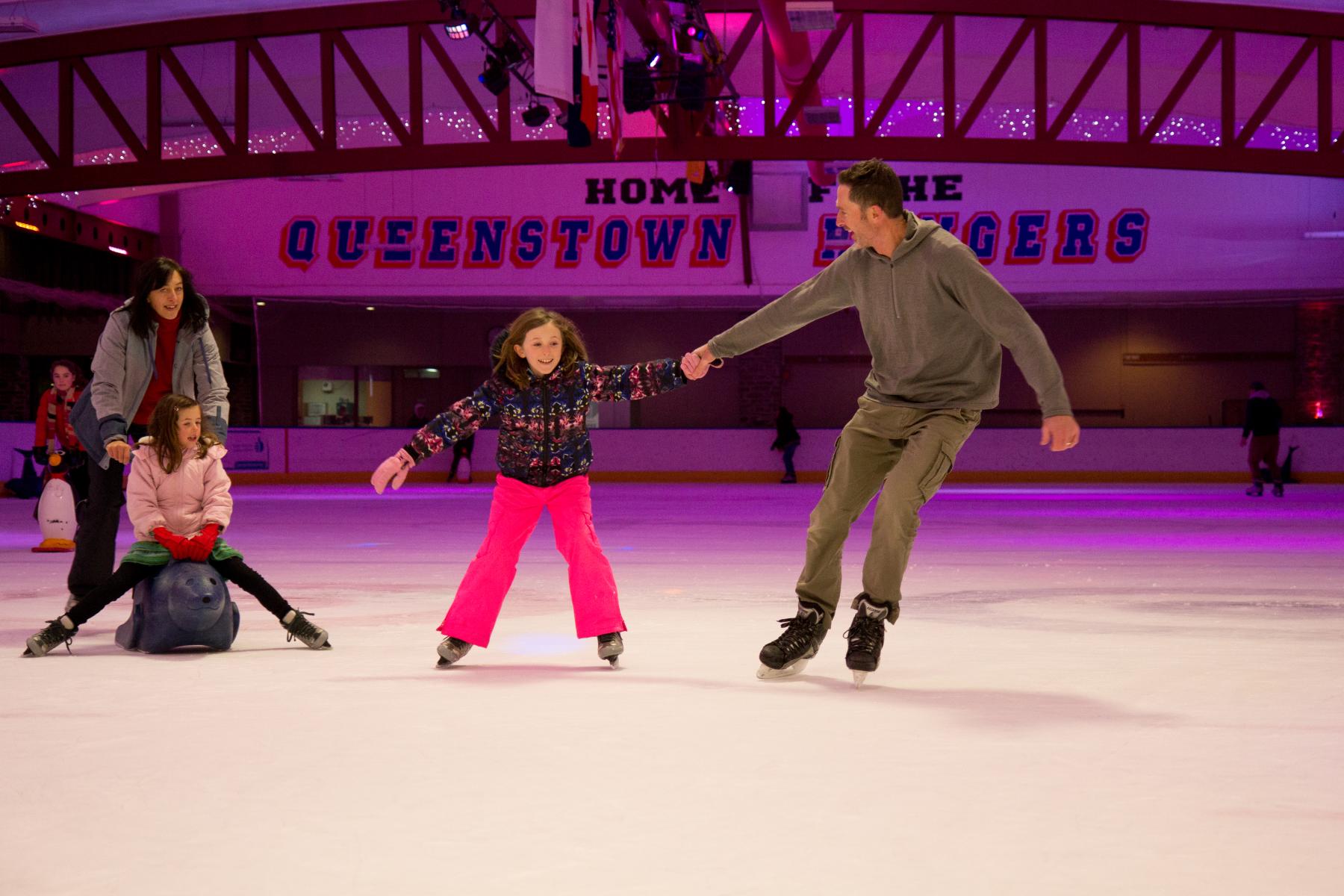 Queenstown Ice Arena