Spring is glorious in Queenstown. The days are longer. The sun is warmer. Yet the ski slopes are often still open until early October. So, you can combine skiing with exploring walking tracks, touring wineries as the vines burst into leaf, and dining al fresco on fresh spring produce.
1. Book some spring sightseeing
Nature is closer here. The mountains and lakes form a vast landscape that restores your spirit. Immerse yourself in the scenery and spot the signs of spring. The days are longer so you can use the extra light to spend more time exploring. Daylight savings starts at the end of September, marking the beginning of long, golden Central Otago evenings for you to spend getting to know this special place.
See Queenstown from up high
You don't have to fly to get a birds-eye view. Take the Skyline Gondola to the top of Bob's Peak for a breathtaking panorama encompassing Lake Whakatipu, Coronet Peak, the Remarkables, Walter and Cecil Peak and  Queenstown below.
If you're fit, and conditions allow, you can push on up the Ben Lomond track to the summit, for 360-degree views of the Whakatipu Basin and Mount Aspiring National Park. It's a six to eight-hour return hike on a steep, exposed trail. Ensure you pack the right clothes, bring food, water, and sunblock, allow plenty of daylight, and let someone else know about your plans.
Queenstown Hill is another spectacular vantage point and a more accessible climb than Ben Lomond. Not only are you rewarded with views of the Remarkables, Cecil Peak and Lake Whakatipu, but you'll pass illustrated information panels telling Queenstown's story from Māori settlement to the present day
Take a guided tour for local stories
Touring with a local guide is a way to combine storytelling with scenery. Local guides will share Queenstown's history and Māori legends, introducing you to native birds and plants, talking about their traditional uses, and revealing the geological processes that shaped the land. From movie location tours to a scenic tour on horseback along glacial rivers, a guided tour will show you the secrets of this place.
If you prefer to tour at your own pace, you can hire an EV from Go Rentals, Snap or Europcar. Before you go, read up on our Queenstown stories for plenty of local locally-curated recommendations.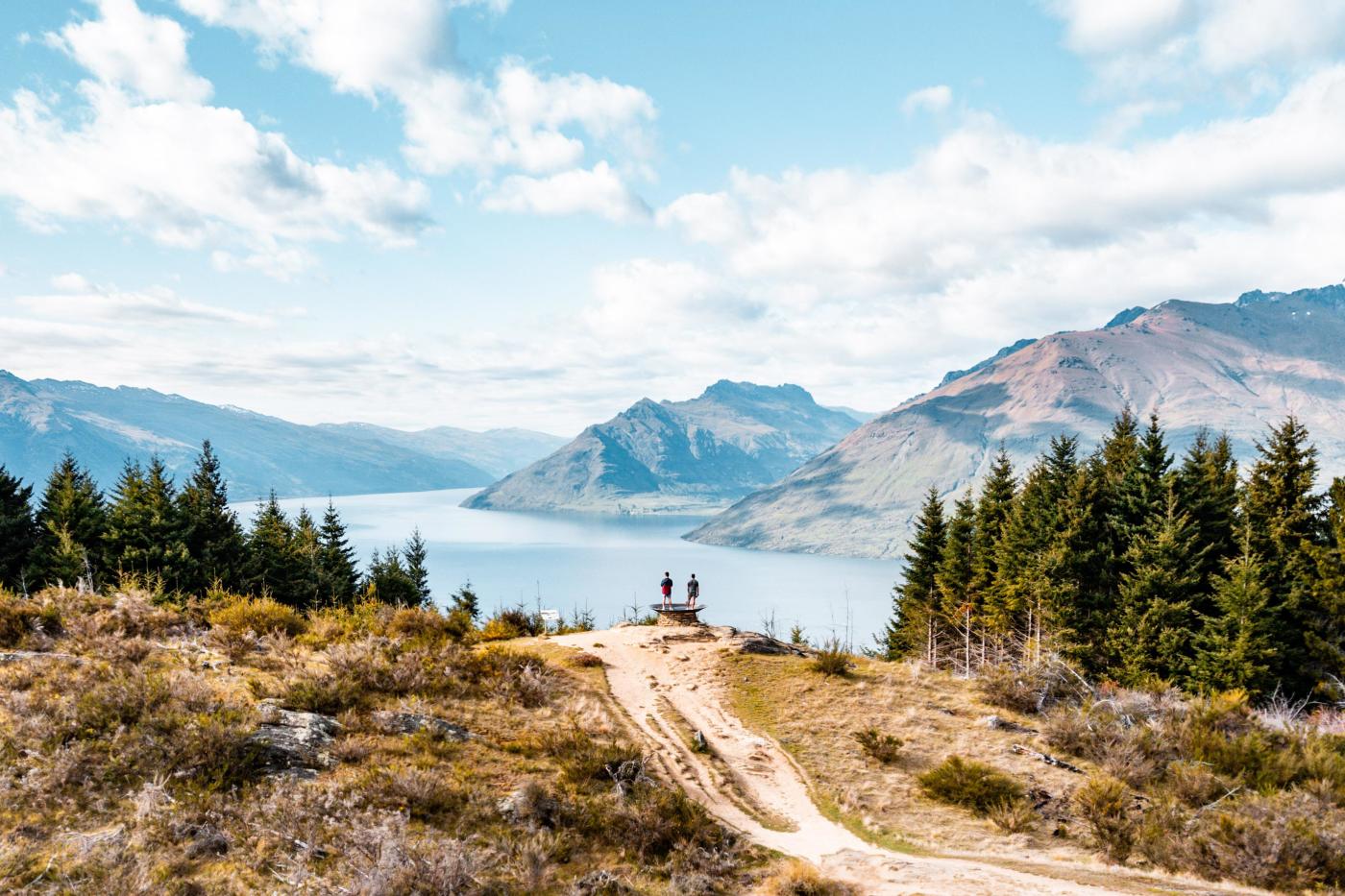 Queenstown Hill
2. Taste fresh spring produce and dine al fresco
Spring brings new flavours to the tables of Queenstown eateries. It's the time to forage for wild onion and elderflowers, gather mahinga kai (traditional Māori food resources) like kōwhitiwhi (watercress) and pūha, and harvest crops like radishes, spinach, asparagus and strawberries. The best spots to taste spring produce are restaurants with kitchen gardens and strong ties with local growers and foragers.
Seasonal Queenstown eateries 
Here are nine Queenstown restaurants to eat all the spring flavours.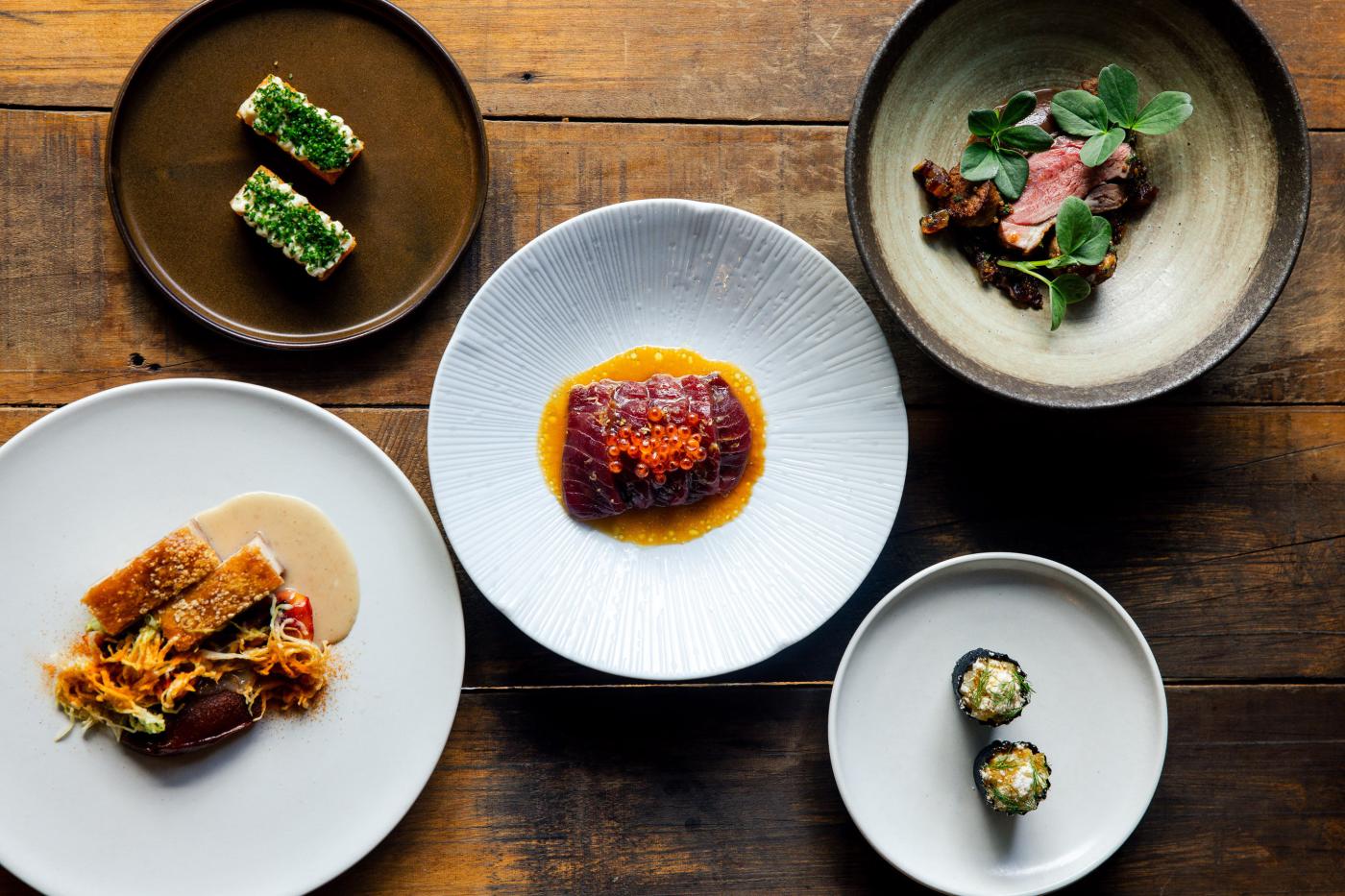 Rātā's​ seasonal produce
Al fresco Queenstown
The warmer weather means you can dine al fresco and take your time to soak up the views. Pack a picnic from the Remarkables Market, grab a Fergburger, one of the famous Ferg Pies from the Fergbakery, or a crisp, succulent (and entirely gluten-free) fish supper from Erik's Fish and Chips, and grab yourself a sunny scenic spot by the lake.
Or you can pull up a chair at one of these al fresco eateries.
For more of Queenstown's many al fresco bars and restaurants, check out our guide to al fresco dining around Queenstown.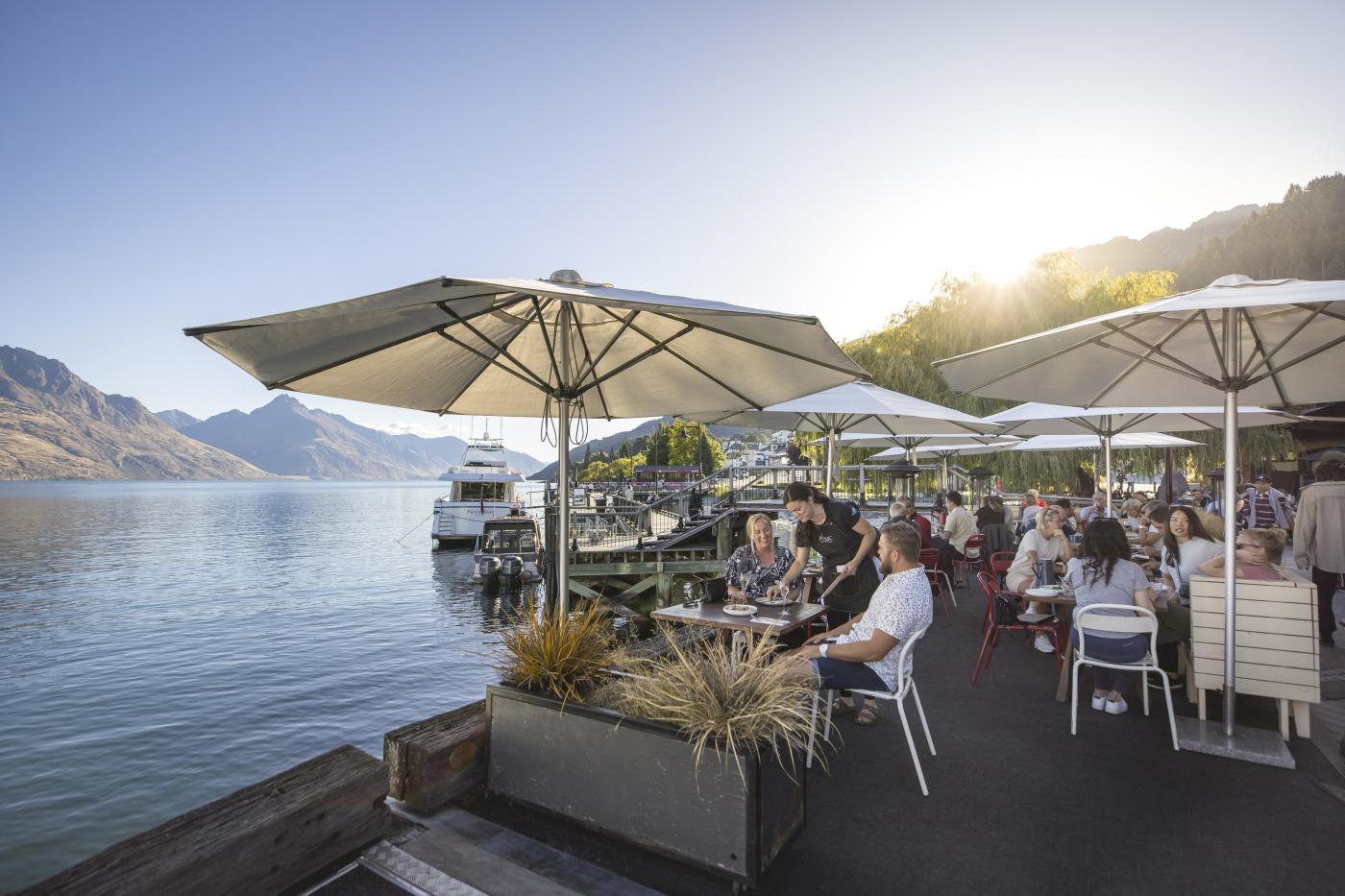 Public Kitchen and Bar
3. Bike around the Gibbston wineries
Hire a bike or join a guided bike tour and spend an afternoon cycling between cellar doors amongst the vines in Gibbston, sampling our renowned Pinot Noir, nibbling on a gourmet platter of local produce, and enjoying those wine region vibes.
There are cycle options for riders of all ages and abilities. You can hire an e-bike to make the whole experience easier. With easy pick-up from central accommodation providers and return transport to Queenstown, you can ride for as long or as little as you like. If you love our incredible network of well-maintained cycle tracks throughout the region, please consider supporting Queenstown Trails who maintain and build our beautiful trails.
If the Valley of the Vines speaks to your soul, extend your stay and stay overnight in Gibbston to wake among the vines. Places to stay include an architecturally restored historic cottage, boutique vineyard cabins, and a luxury winery lodge.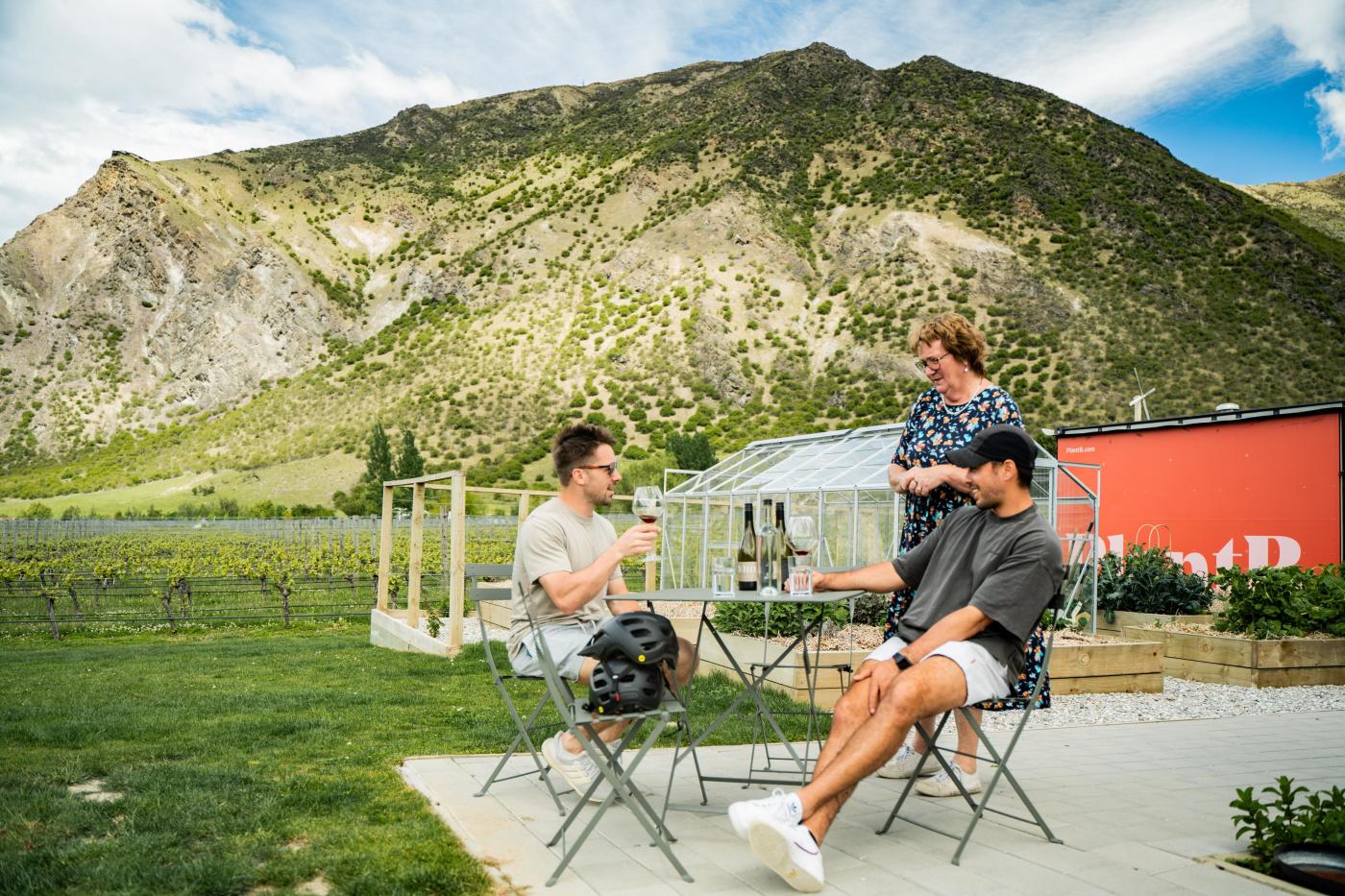 Mt Rosa Winery, Gibbston
4. Enjoy spring blooms in the Queenstown Gardens
Queenstown bursts into bloom from September, with blossom-lined avenues and gardens filled with spring bulbs. The Queenstown Gardens are the best place to admire spring blooms. Explore hundred-year-old trees and beautifully maintained flower gardens from the accessible walking and biking trails that continue on around the lake.
You can also play frisbee golf (hire a frisbee from the Queenstown Ice Arena) or pack a picnic with local goodies and find a spot to admire the view. (Here are some other top picks for places to picnic in Queenstown). If you're a runner, join in on parkrun every Saturday at 8am during daylight savings. The course runs through the gardens, so you can admire those blooms as you puff by with your new local friends.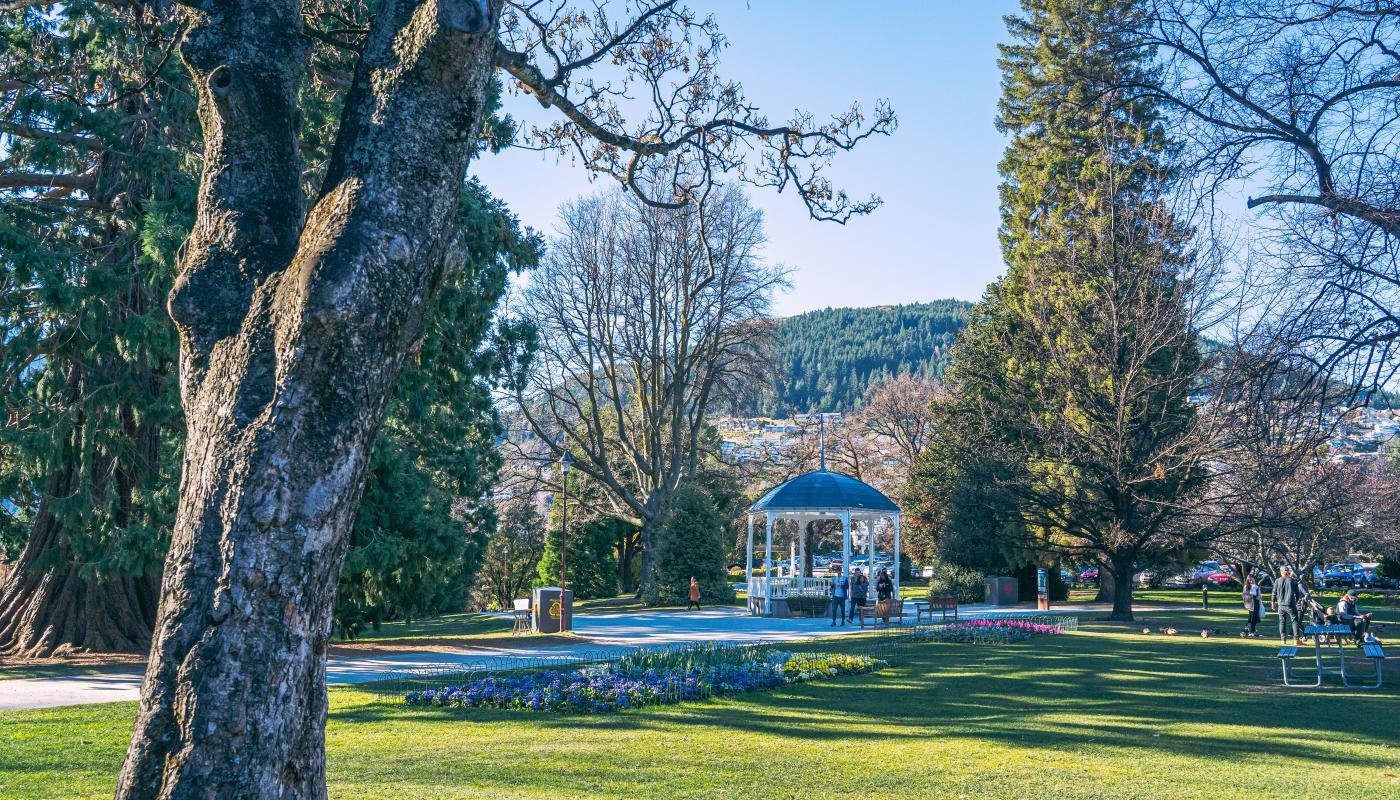 Queenstown Gardens in spring
5. Give spring skiing a go
Spring is one of the best times of year to hit the slopes. The ski fields are usually open until early October (snow permitting of course). Soft snow and sunny blue sky days make it a great time of year for beginners, families, and anyone wanting to progress their skills.
Longer, warmer days mean you could play golf in the morning and ski in a t-shirt in the afternoon. Check out our guide to spring skiing like a local in Queenstown.
Spring skiing at The Remarkables
6. Have yourself some wholesome family fun
There are many fun, enriching activities where kids can hear stories about the region and learn about Queenstown, and the longer spring days mean you can see and do more. Spring weather can still be unpredictable – so plan for both indoor and outdoor fun.
Check out this guide to family-friendly activities in Queenstown for a range of ideas with storytelling at their heart including Ziptrek Ecotours, Kiwi Park, KJet's Time Tripper, and Buzzstop Bee and Honey Centre.
This guide to top things to do in Queenstown in the spring school holidays has a bunch of ideas for indoor activities to keep you and your kids entertained, along with top picks for places to eat in Queenstown with kids.
For self-guided fun head off on the Bob's Cove plant hunt, or download an app to help you identify native birds and find out more about our environment.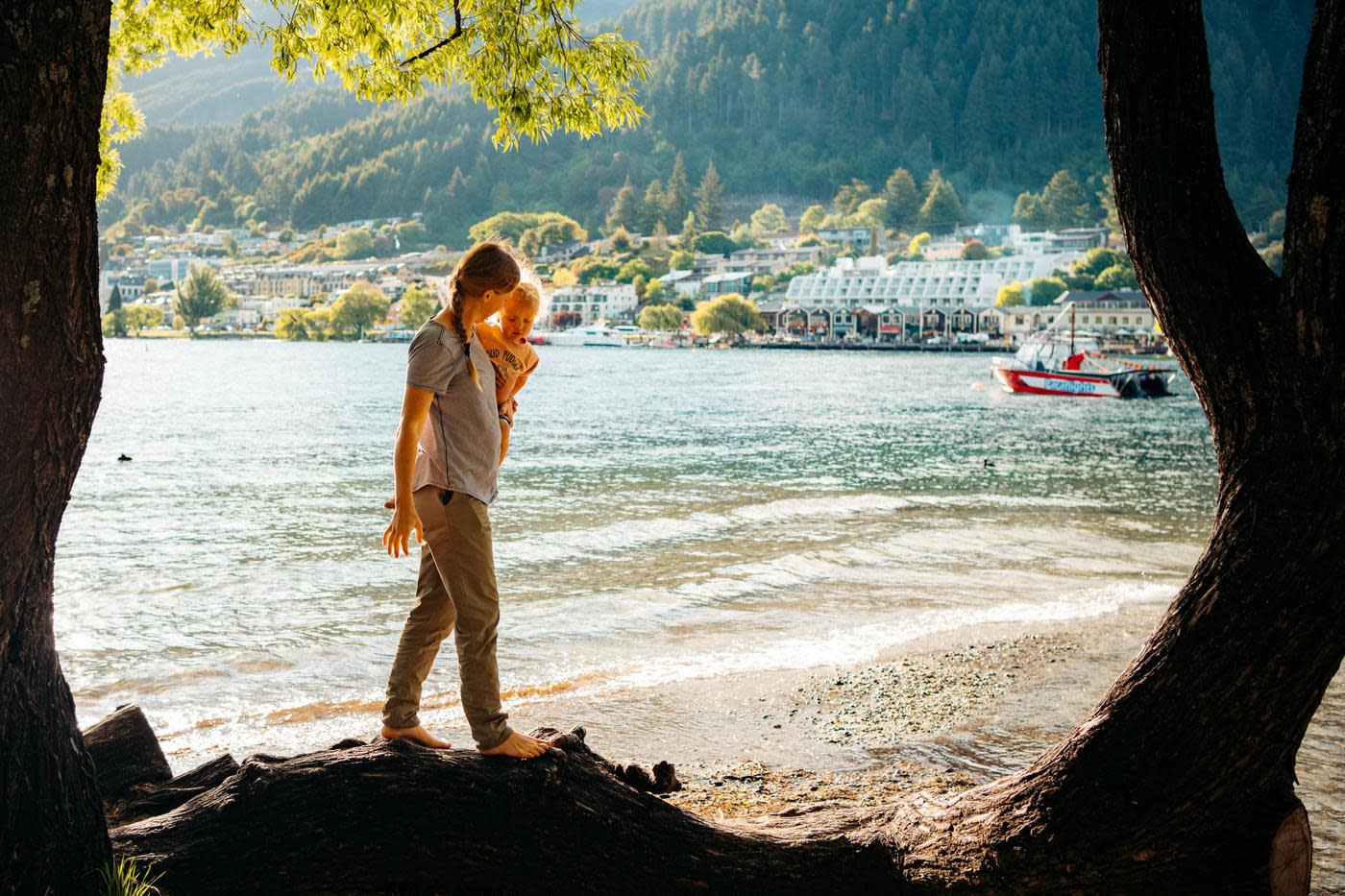 Family fun in Queenstown
7. Check out spring events in Queenstown
From dance and music festivals to epic races for bikers and runners, Queenstown's spring calendar is packed full of events to celebrate the best of our place. Check out our spring events guide. Highlights include:
Spring is also a great time of year to get tree planting, and the Wakatipu Reforestation Trust holds community tree planting days throughout the Whakatipu Basin.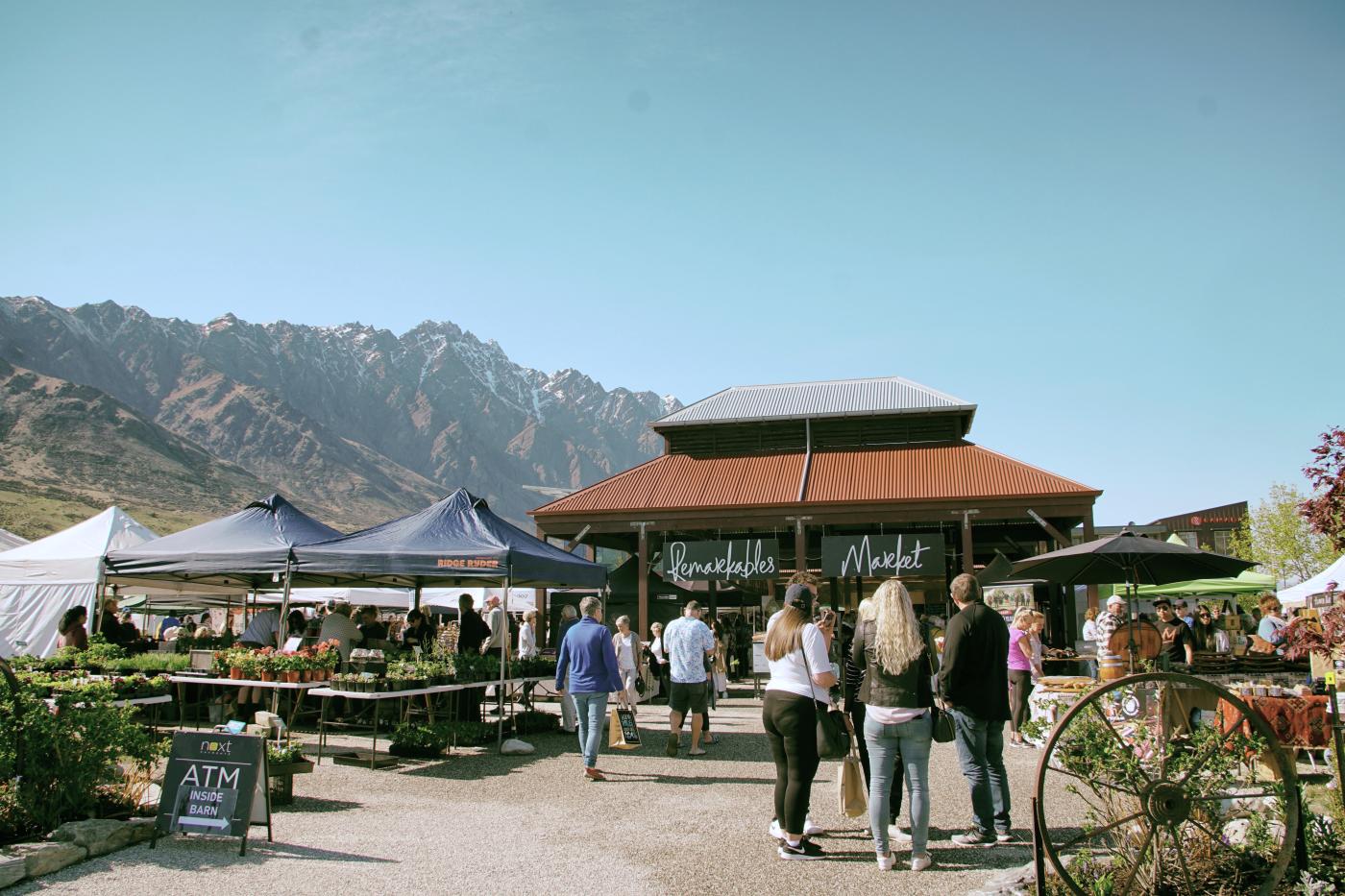 The Remarkables Market
8. Get out on the golf courses
Queenstown is home to some of New Zealand's most scenic and celebrated golfing, with eight golf courses within 45 minutes of the centre of town. Play amidst waving tussocks and rocky outcrops surrounded by jagged mountains, or on plush resort greens. 
Queenstown's two top golf clubs are doing a lot to look after Queenstown's natural environment and give back to the local community. From native planting, wetland stewardship, and composting at Millbrook, to responsible greens maintenance with less fertiliser and irrigation at the Hills, it feels good to be setting a positive example as New Zealand's golfing capital.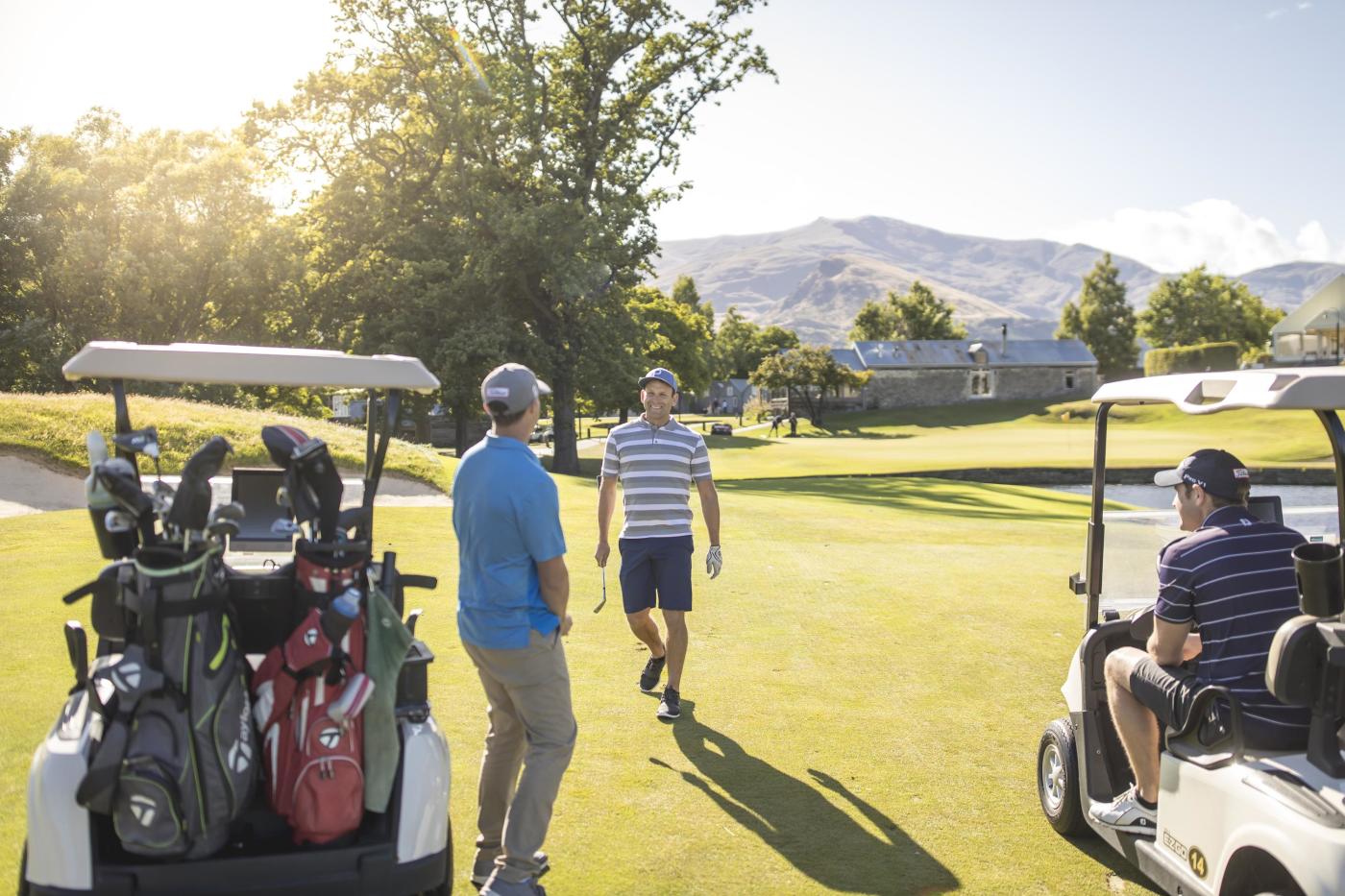 Friends golfing at Millbrook Resort
9. Test your limits with some big adventures
The pioneering spirit of our region gave Queenstown its reputation as the adventure capital of the world. Today, many of Queenstown's famous hair-raising adrenaline activities are pushing new boundaries by giving back to people and place.
Queenstown's famous adventures are a great way to connect with fascinating locals and immerse yourself in natural beauty, from snowcapped mountains to dramatic river gorges, while imprinting those memories deep in your psyche with a shot of intense adrenaline.
Spring is a particularly great season to go adventuring because activities that have been closed for winter reopen and you get to beat the summer crowds.
Back open after their winter break are: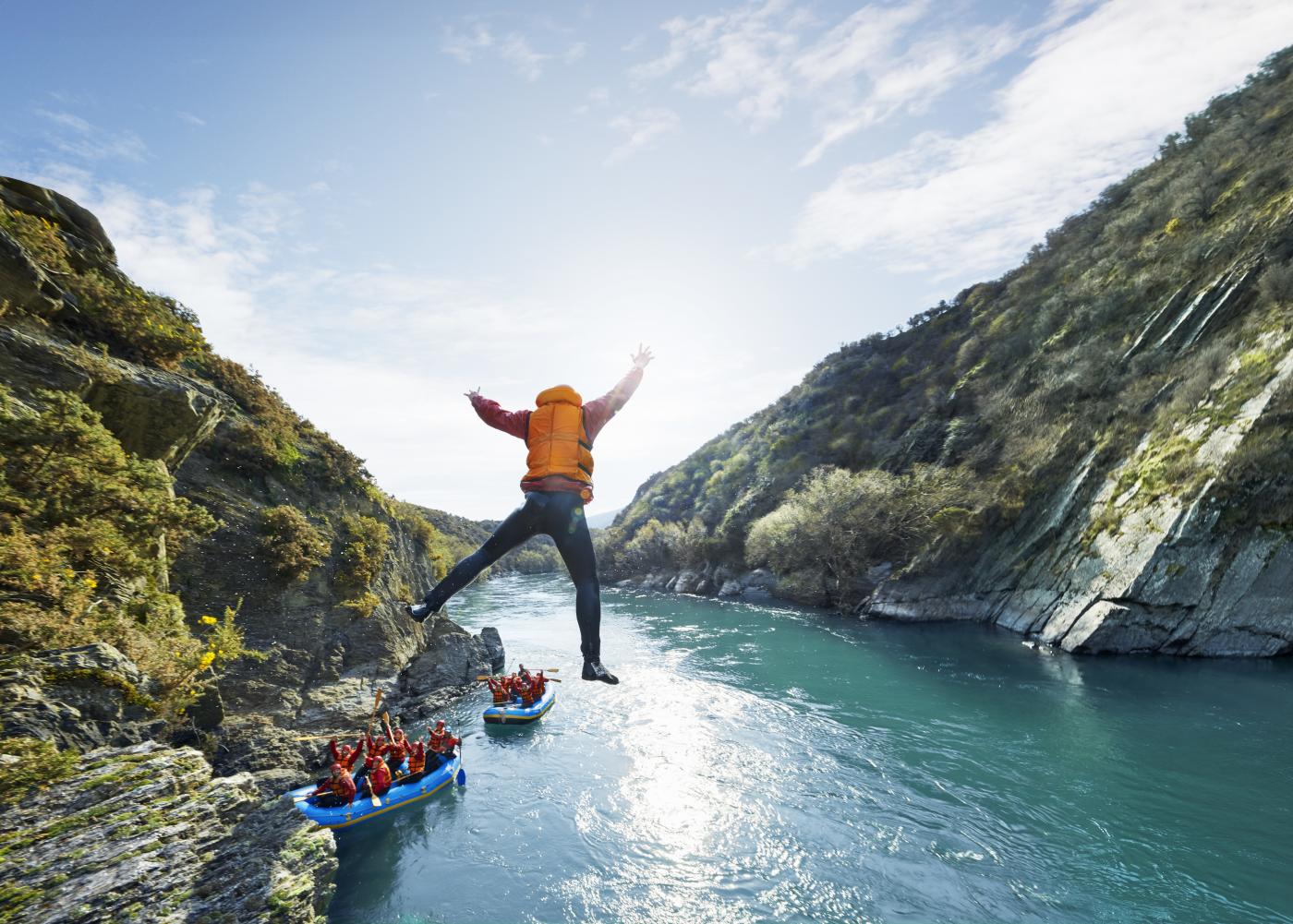 Whitewater rafting with RealNZ
10. Fly fish in backcountry rivers
The fishing and hunting season starts in spring. Warmer afternoons kick start the appetite of Queenstown's fish population in preparation for the spring and summer feast.
Lake Whakatipu is open for fishing all year round. It offers great trolling and jigging during the day while casting a fly across one of the many river mouths into the lake can be rewarding in the evening. 1 November signals the opening of back country rivers so connect with a local guide to explore those secret fishing spots and catch a rainbow or brown trout.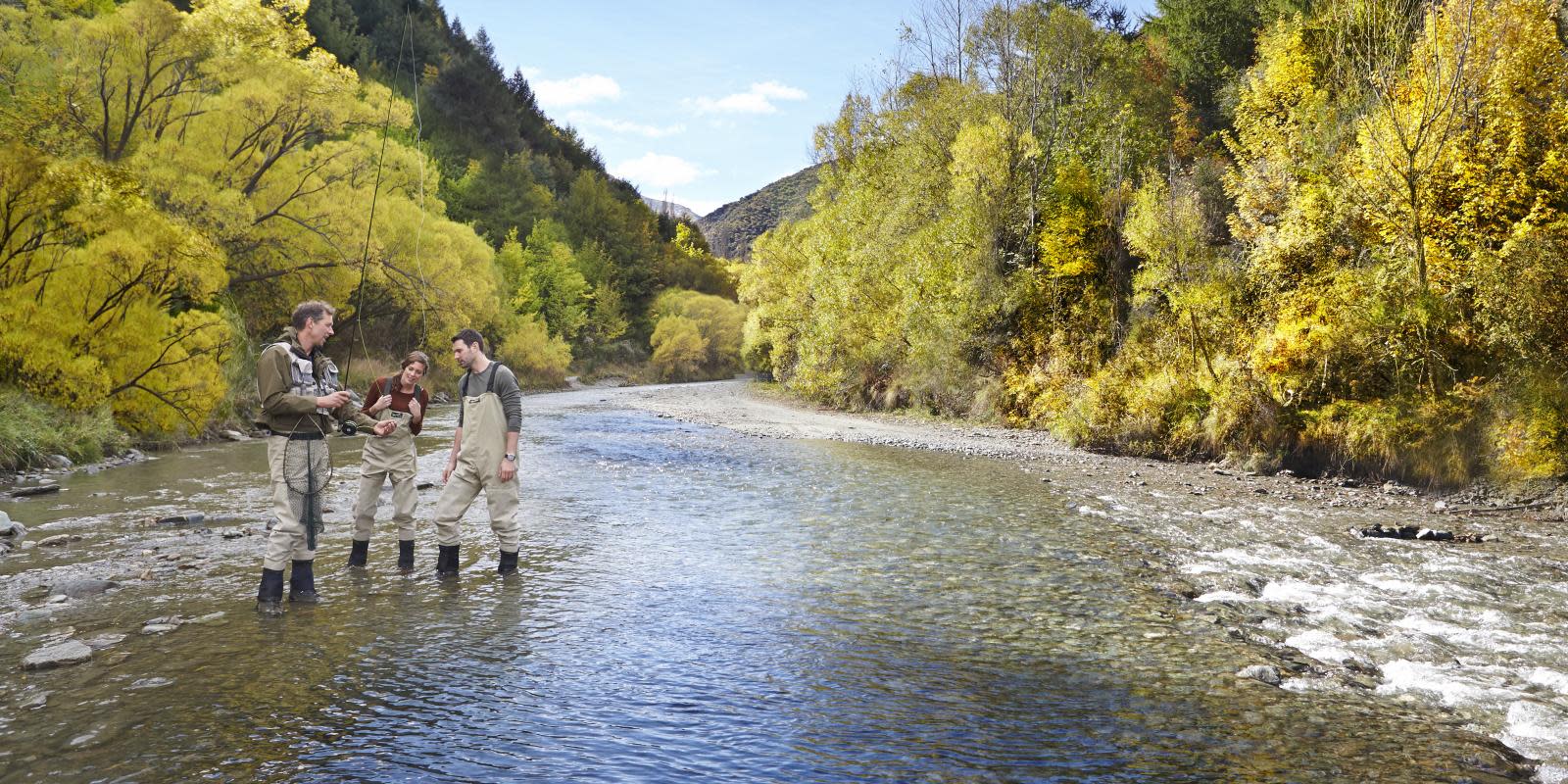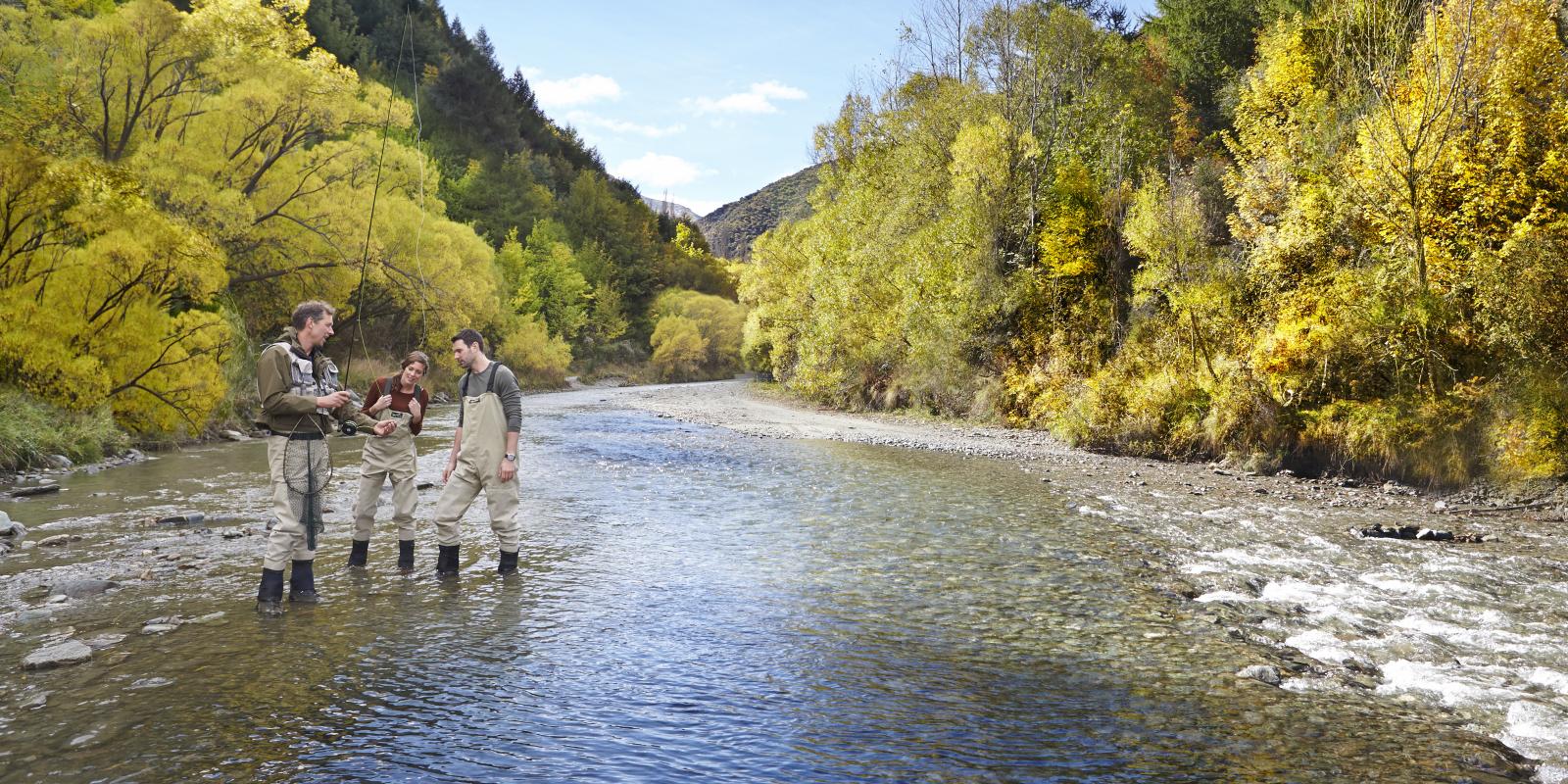 Fishing the Arrow River
Stay longer and explore the surrounding region
Extend your stay so you have more time to explore Gibbston, Arrowtown, and Glenorchy. Check out this six-day spring itinerary for ideas, and as you explore the Queenstown region, share your experiences with us on Instagram and #QueenstownLive.