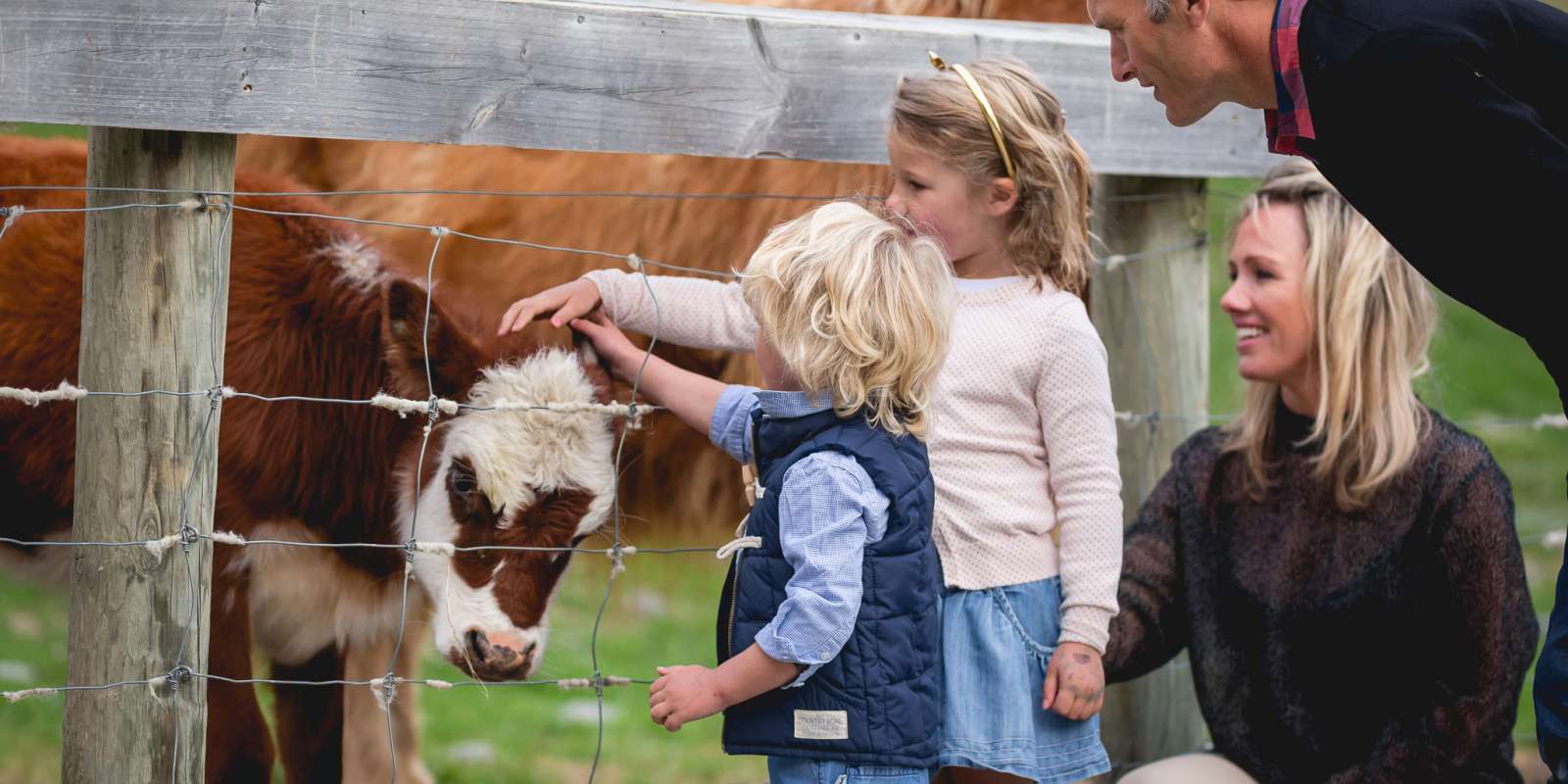 Check out the new life on a farm tour
Take a cruise on Lake Wakatipu and visit the working farms at Walter Peak and Mt Nicholas stations, both with farm tours available during the day. You'll be able to see newborn lambs and calves on the farm, and enjoy a cruise on the lake in the same day.
A short drive to Glenorchy will also delight, with newborn lambs in road side paddocks, especially on the way to Paradise.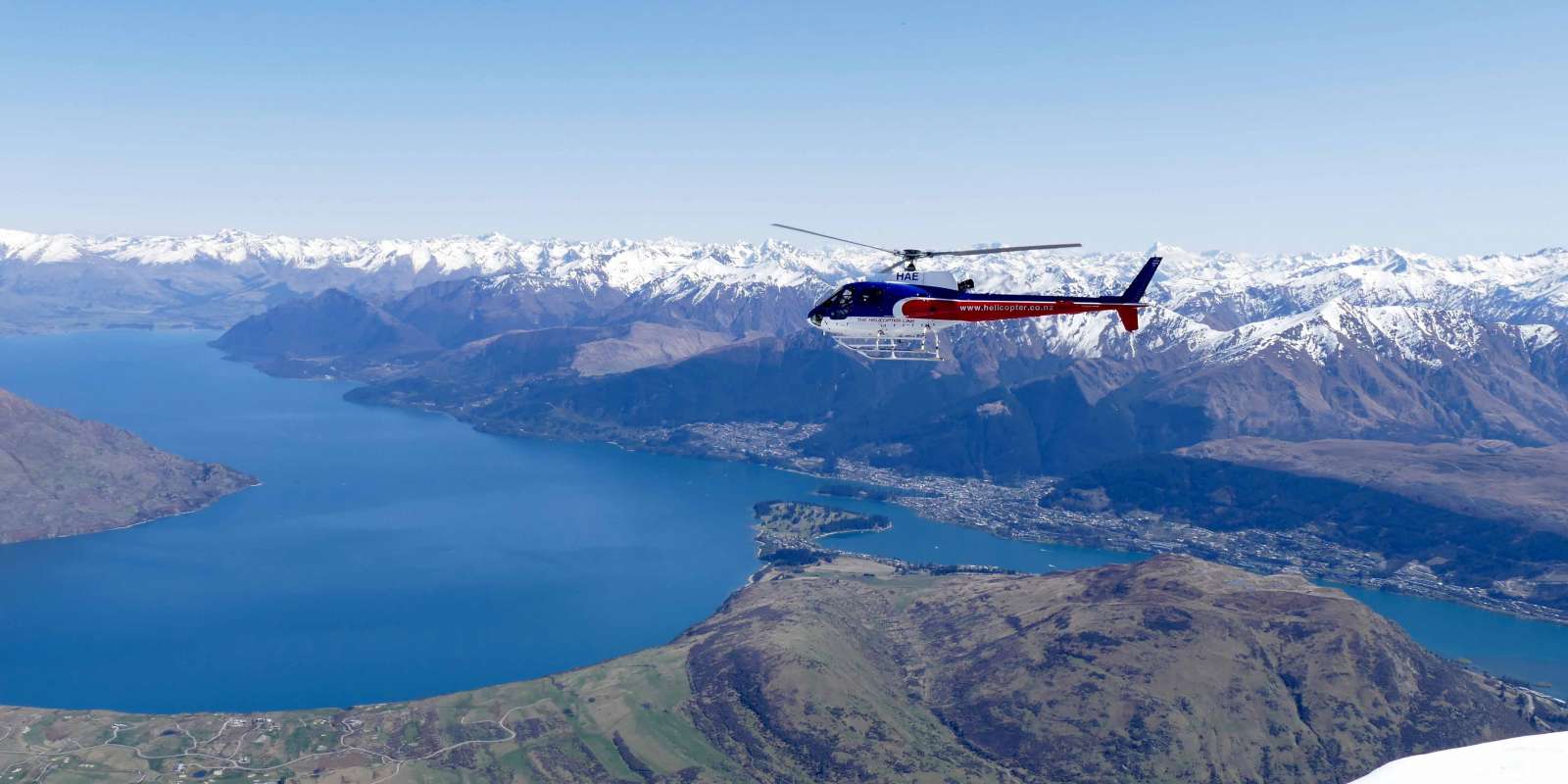 See Queenstown from the air
Fixed wing or heli, a scenic flight over the Wakatipu Basin will show you the distinctive shape of Lake Wakatipu, the third largest lake in New Zealand, and if it's a clear day you'll be able to see across to Mt Cook, New Zealand's highest mountain. Helicopter companies offer landings at the Remarkables, Cecil ledge, and secluded mountain ranges and glaciers. If you're planning on flying to Milford Sound, most fixed wing operators have a fly-cruise-fly product, linking up with a Milford sound cruise at various times of the day.
Hint: Book your scenic flight early on in your trip and if the weather doesn't play ball you have a few days up your sleeve to reschedule. The helicopter companies know that weather is out of everyone's control and you won't pay again to rebook. 
Get training!
The Sotheby's Realty Queenstown Marathon is back for it's seventh birthday this year on the 21 November 2020. Set between the backdrop of the world renowned Crown and Remarkable mountain ranges, and taking in the best highlights of the Queenstown Lakes region on hard packed cycle trails, this is truly a flat out beautiful course. With 42km, 21km, 10km and 2.2km kids run options,  there's something for every runner. Make sure you get your entry in,  it's always a sell out!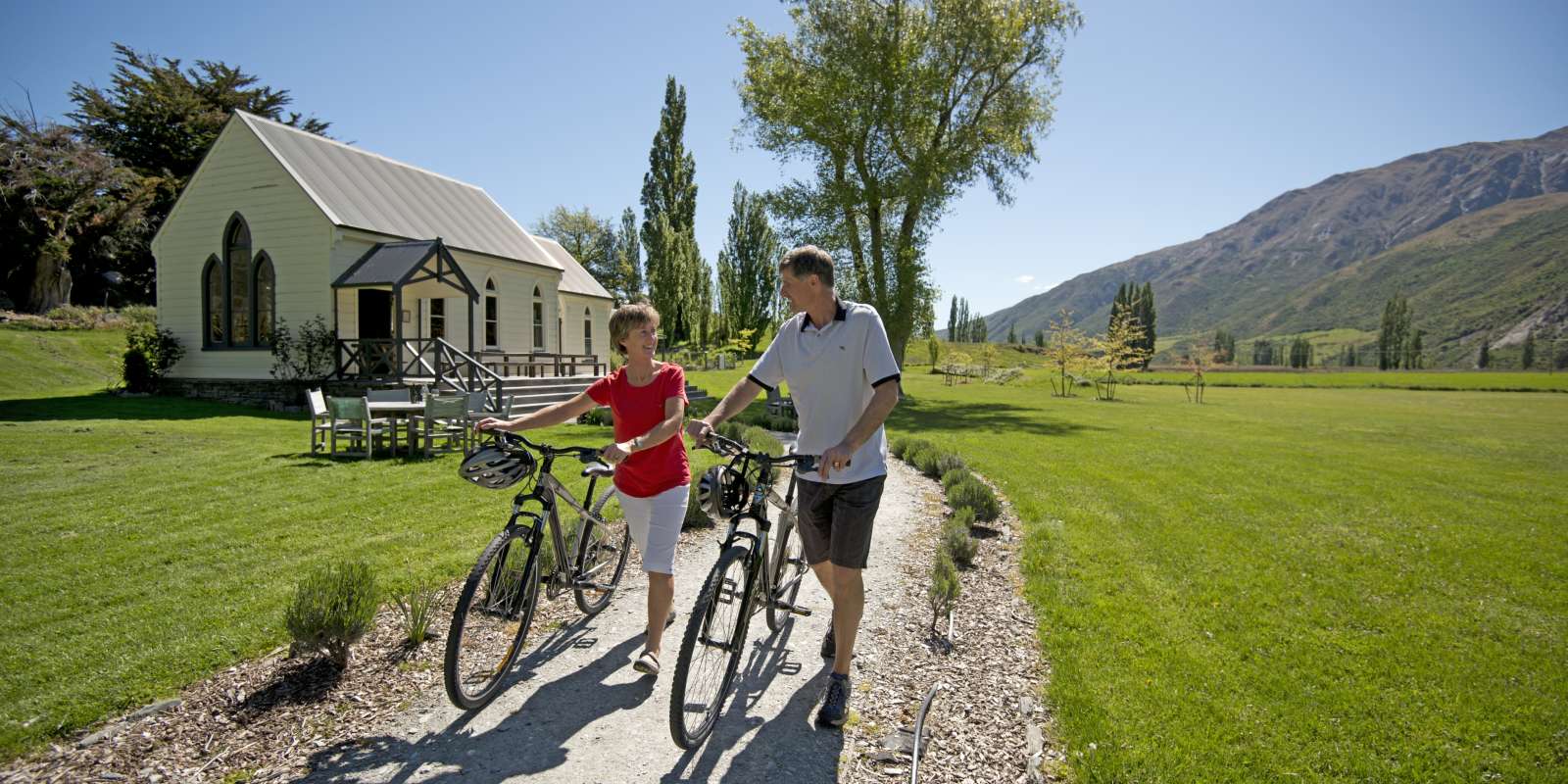 Cycle the Vines
Spend an afternoon cycling amongst the vines, sampling Pinot Noir, and nibbling a gourmet platter of local produce al fresco, surrounded by spring blooms. With easy pick up from central accommodation providers, and return transport from Queenstown, you'll love the well maintained cycle track through the region, and the cellar doors dotted along the ride.
Tackle your adventure bucket list 
Queenstown has a culture of innovation and it's widely regarded as the birth place of adventure tourism. If you feel like ticking a few things off your bucket list in adrenaline-filled style you can book activities such as bungy jumping, jet boating, skydiving, white water rafting, paragliding or dirt biking.
Enjoy retail therapy
Queenstown's downtown shopping precinct is compact and easy to get around. There's big brand retailers with international labels, locally run boutiques where you'll find the best in New Zealand design, beautiful jewellery shops, outdoor adventure retailers and activity booking offices, art galleries, markets and souvenir stores. Shops are open all day and well into the evening throughout the year.
You might find yourself playing golf in the morning, and skiing in a t-shirt in the afternoon.
Have fun with spring skiing
We think spring is one of the best times of year to hit the slopes. Longer warmer days mean you can head up the mountain a bit later, and spend the afternoon skiing until last chair, it's that light. You might find yourself playing golf in the morning, and skiing in a t-shirt in the afternoon. Chill out at many of the ski fields outdoor bars in the afternoon, you deserve it!
Admire the spring blooms
Queenstown warms up to the season, with blossom lined avenues, and daffodil filled gardens, blooming with spring bulbs from October onwards. 
Hint: Keep an eye out for road side flower stalls for your own bouquet.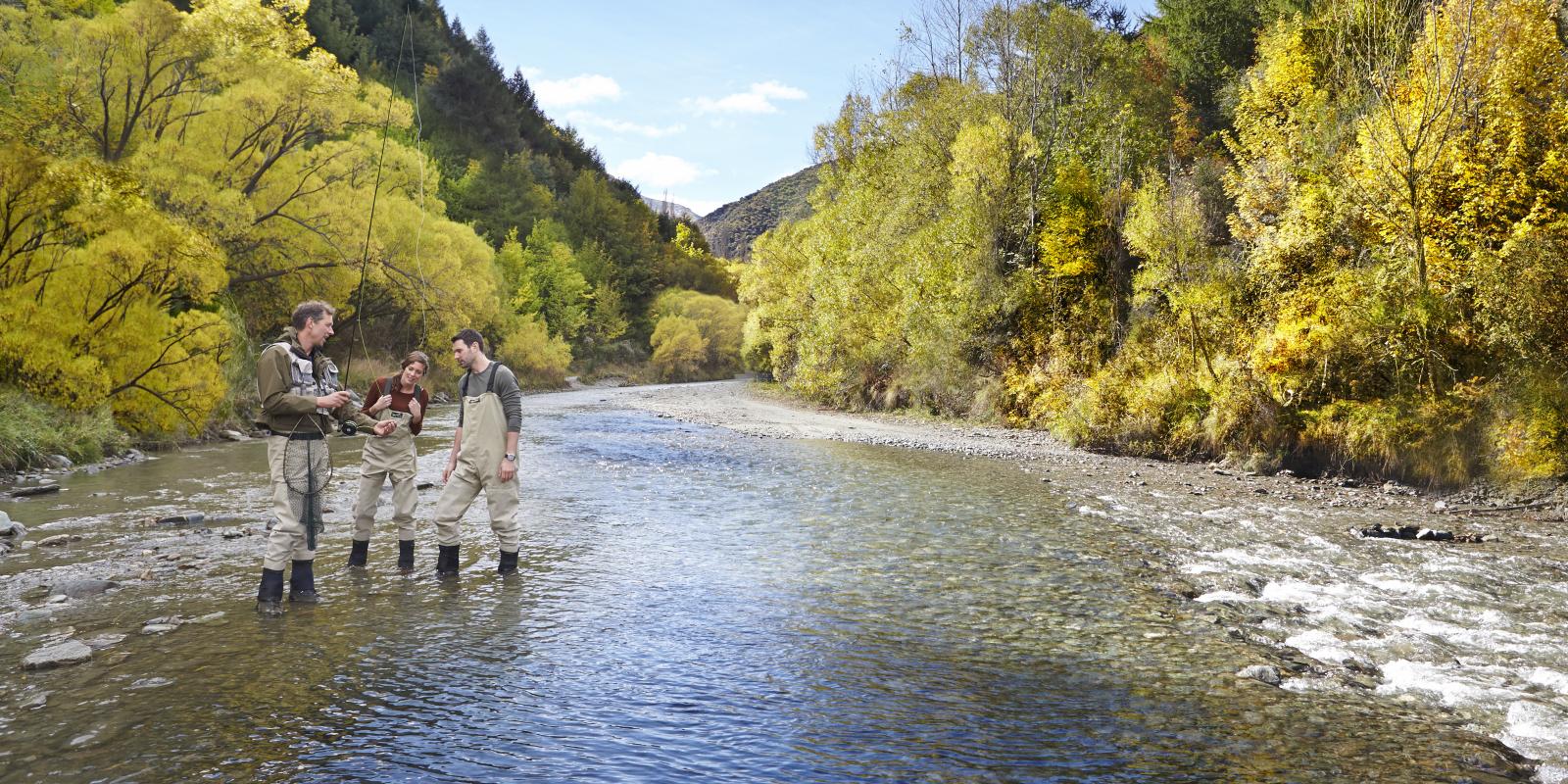 Prep your reel
Warmer afternoons kick start the appetite of Queenstown's fish population after winter in preparation for the spring and summer feast. Lake Wakatipu is open all year round and offers great 'trolling' and 'jigging' during the day, while casting a fly across one of the many river mouths that line the lake can be very rewarding in the evening. 1 November signals the opening of back country rivers, come prepared as you might be in for the time of your life!
Taste some fresh spring produce
Locally sourced produce becomes more readily available in spring, with fruit, vegetables and herbs grown in local gardens and food caught on our doorstep. Some restaurants have their own Chef's garden close by or on site, you can't really get any fresher than that.
For those who want it all, spring is the time to enjoy green valleys, warm days and snowy mountains.