1. Eat al fresco and discover our legendary nightlife
Ease yourself into Queenstown's summer scene with a meal at our al fresco eateries.
Pull up a chair on the beach at the Bathhouse Café & Restaurant on Marine Parade. Amble over to Sherwood for homegrown goodness in their garden. Or head out to Lake Hayes to explore the region's flavours on the terrace at Amisfield Winery & Bistro.  There's no shortage of delicious al fresco dining spots to be found.
Long southern summer evenings are the perfect excuse to stay out well into the wee hours and Queenstown nightlife never disappoints.
Linger over a sundowner at Atlas Beer Café or Perky's Floating Bar while watching the light fade over the lake. Then head out for live music and dancing in one of many friendly pubs and bars, before rounding things off with a nightcap. Tomorrow, most likely, will be another long, sunny day…
Al Fresco dining at The Bathhouse, Queenstown Bay
2. Tour our beautiful network of cycle trails
Queenstown is at the heart of an extensive network of peaceful cycle paths. The jewel in the crown is the Queenstown Trail, six themed trails that run for 130kms around the region. Cruise along beside Lake Wakatipu, work up an appetite on your climb to Arrowtown, or wind your way through vineyards into Gibbston.
An e-bike adventure is the easy way to explore Queenstown on a bike. Explore at your own pace with your guide to biking in Queenstown, book a guided bike tour or arrange for a bike shuttle to pick you up at the end of your ride (ideal for touring the wineries).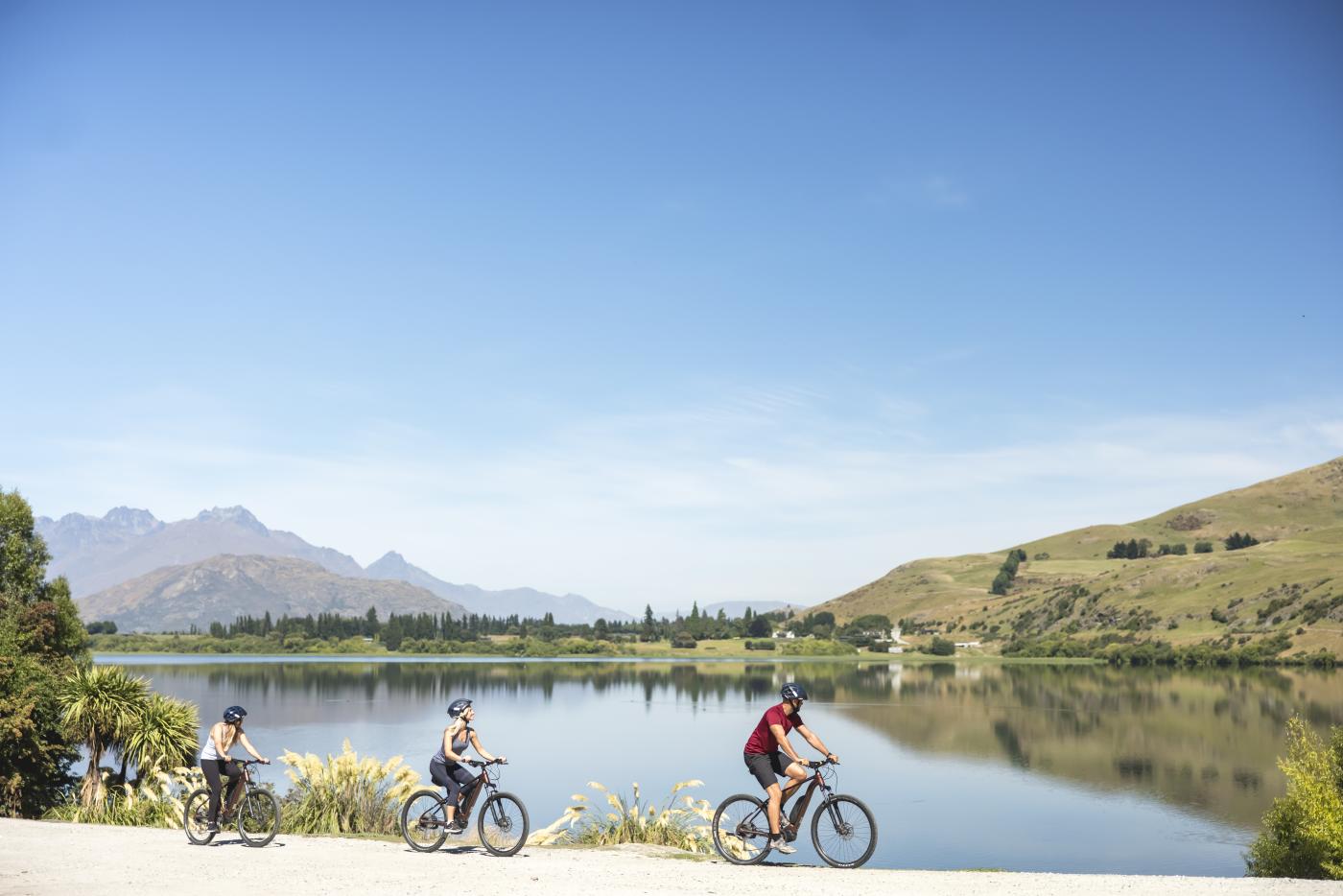 Biking around Lake Hayes
3. Enjoy a bird's eye view from Bob's Peak
Bob's Peak looms 500 metres above Queenstown, making it the perfect vantage point. You can get a decent work out by walking up the steep Tiki Trail or take it easy and ride the Skyline Gondola up to soak up the spectacular panoramas.
The staggering lake and mountain views are just the first course in a feast of adventure that includes the outrageously fun luge, the Ledge Bungy, Queenstown Bike Park, and tandem paragliding flights through beautiful blue skies.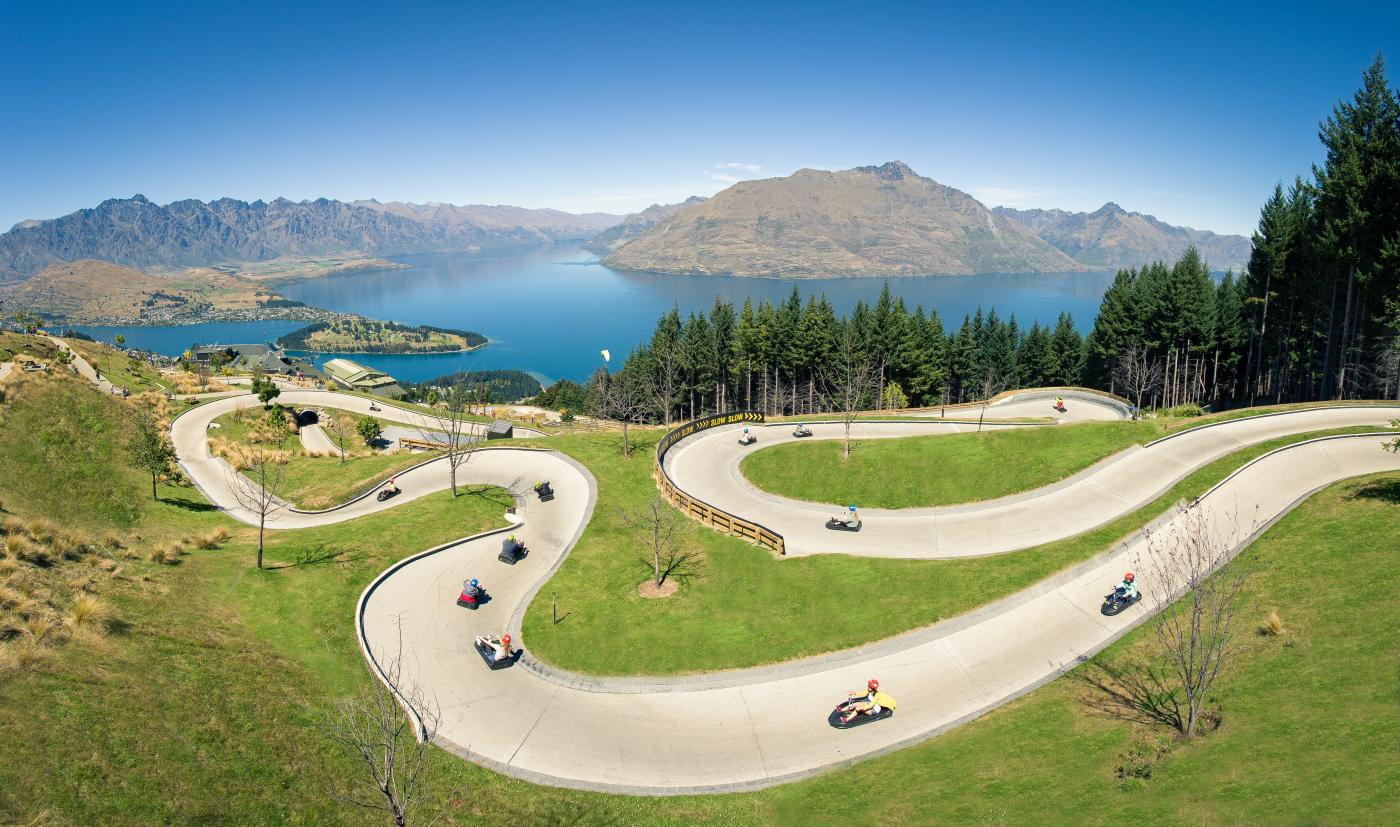 The Skyline Luge
4. Pack a picnic and take a hike
The best way to experience our breath-taking landscape is to strap on your boots, hit the trails and breathe in that pure mountain air. 
Trails range from a mellow lakeside stroll to a strenuous climb up Ben Lomond. So, whether you're introducing your kids to hiking or you're looking for a mighty peak to conquer, Queenstown has accessible trails for all ages and abilities.
Pack a tasty picnic full of delicious local goodies and head for the hills. If you only have few hours, choose a spectacular short walk or plan a longer adventure with a day hike.
If you get a taste for the trails, there are many incredible multi-day wilderness hiking adventures that can be accessed from Queenstown including three Great Walks. Guided hike options, track transport and car relocation services are all available.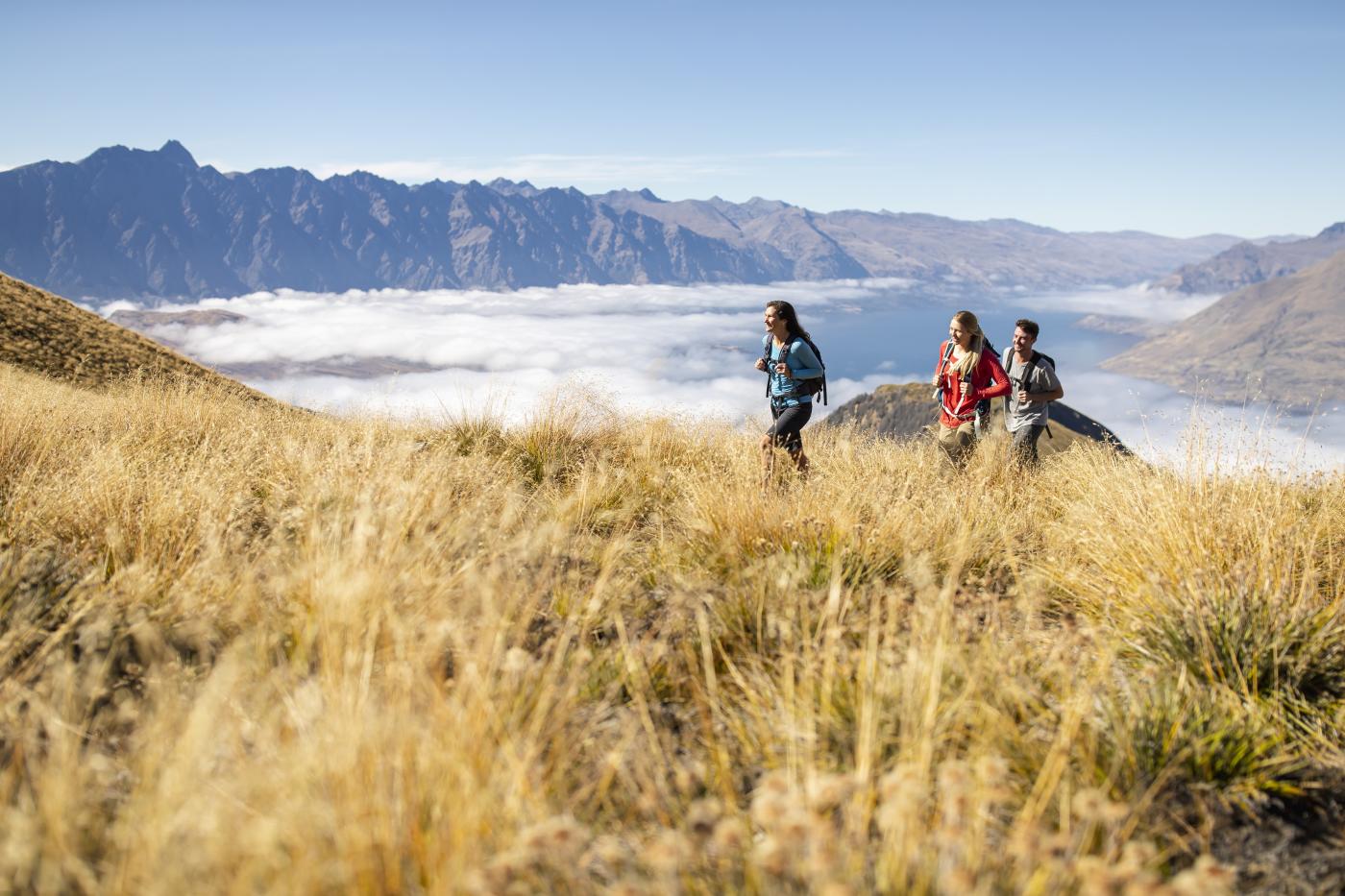 Hiking Ben Lomond in summer
5. Play the same greens as the golfing greats
Queenstown is home to the New Zealand Golf Open and three of New Zealand's renowned championship courses, Jack's Point, The Hills and Millbrook Resort.
These golfing gems combine superb course design with the Southern Alps' stunning natural landscapes. Featuring on the bucket lists of keen golfers around the world, these famous courses truly are a must-play experience.
As well as the big three, you can tee off at delightful courses in Arrowtown and Kingston. With six excellent Queenstown golf courses within a 20-minute drive of the town centre, whether you're a casual player or a scratch golfer, there's a game for you.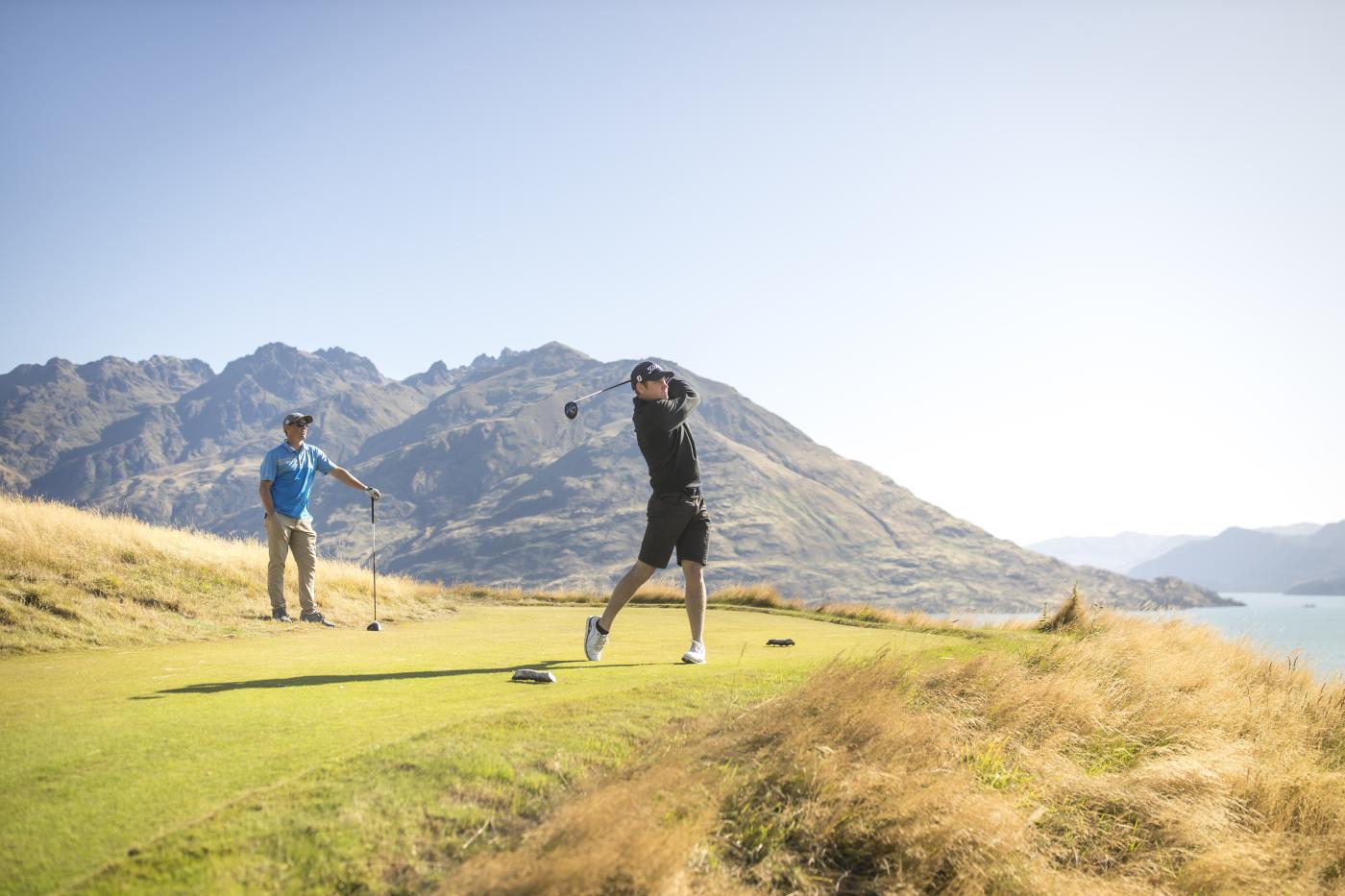 Jacks Point Golf Course
6. Explore our wild rivers on a jet boat
Queenstown is home to the world's first commercial jet boat tour. Brothers Alan and Harold Melhop set up Kawarau Jet Services (now known as KJet) in 1959, introducing their passengers to one big wild ride.
Today our mighty mountain rivers – the Shotover, Kawarau and Dart – are the setting for  some of the world's most exciting jet boat rides.
Buckle up and hold on for hair-raising spins through narrow canyons, hurtle around a jet boat sprint course or soak up Southern Alps scenery on a slower-paced safari. Take your jet boat experience to the next level by combining them with a helicopter trip or 4WD tour.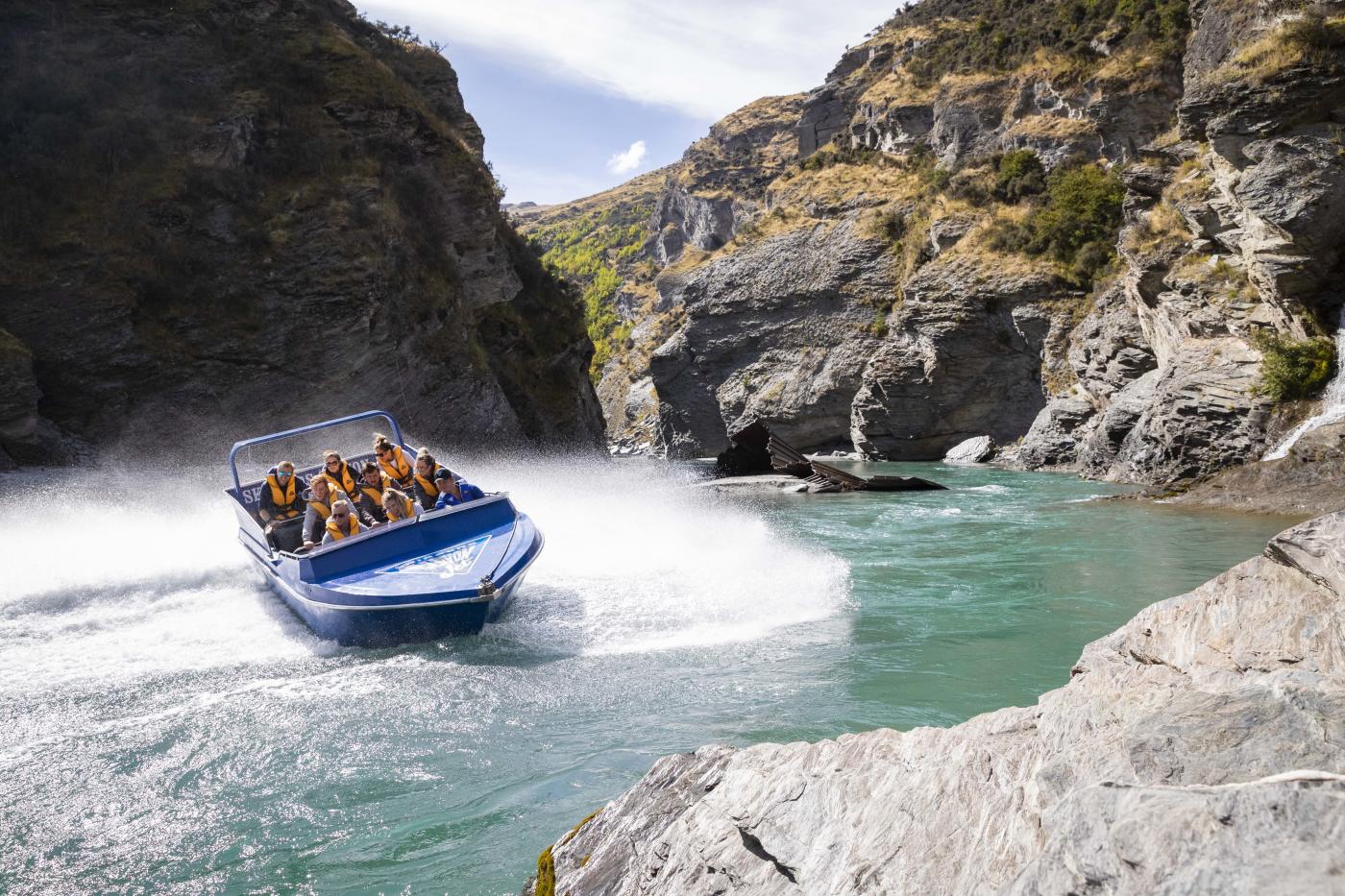 Skippers Canyon Jet
7. Head out on a high-country horse trek
The region's high-country farms, Lord of the Rings locations, and World Heritage river valleys are an unforgettable backdrop for a Queenstown horse trekking adventure.
Explore the landscape of the Glenorchy basin on horseback, riding through the tranquil hush of ancient beech forests and along tumbling glacial rivers. Or imagine what it may have been like to be a high-country musterer riding through remote back country, before heading back for an indulgent homestead high tea.
Experienced local guides share stories of the region with you, while you explore the landscape on horseback. With horses for all levels and expert advice for beginner riders, horse trekking is fun for everyone.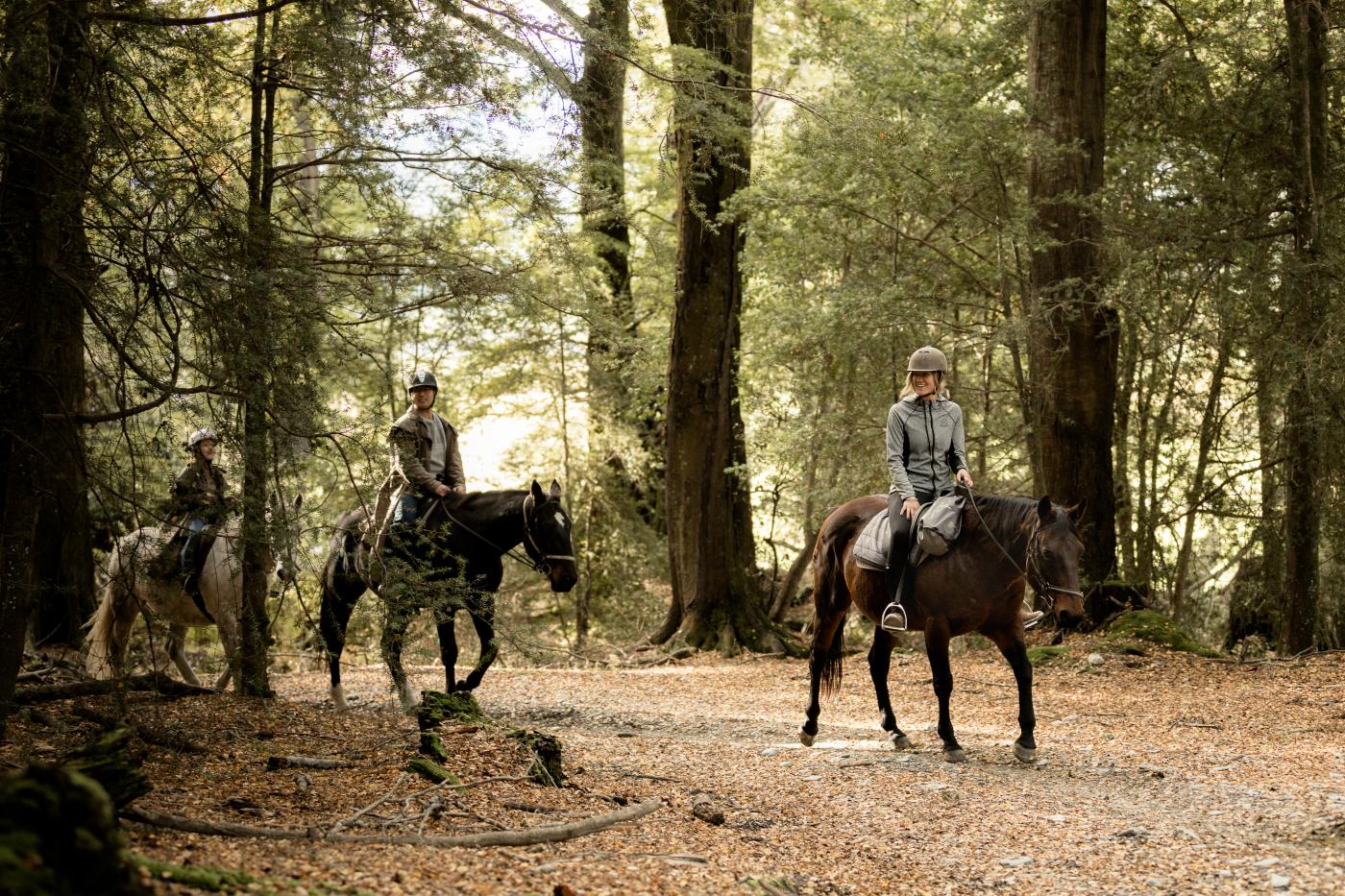 High Country Horses, Glenorchy
8. Have hectic fun on epic mountain bike trails
You can't come to one of the world's best mountain biking destinations without getting yourself some downhill action.
There's a mountain bike trail for everyone in Queenstown. Whether you're a beginner, keen to progress your skills, a dedicated shredder, or just fancy a mellow ride with a view, there's a trail for you.
We're spoilt for choice for bike parks, with three chairlift accessible parks, including the Queenstown Bike Park with over 30 trails in the heart of town, Coronet Peak and Cardrona. If you love getting air Gorge Road Jump Park is a legendary dirt jump playground and Wynyard Bike Park is home to the famous Dream Track and its counterpart for beginners, Mini Dream.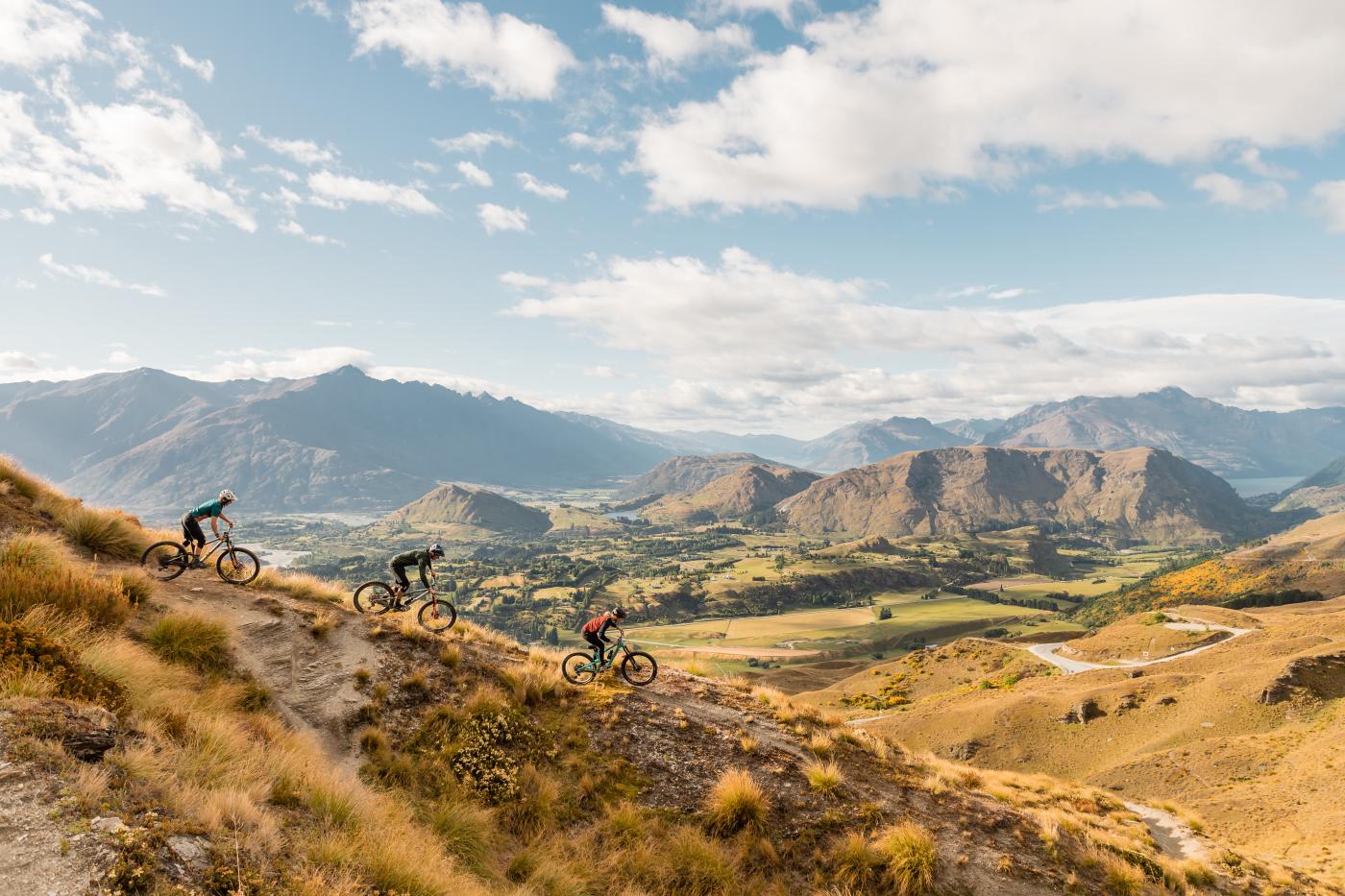 Pack, Sack and Track - Coronet Peak
9. Jump! Try bungy, swing, zip or a skydive
There's a reason why Queenstown is known as the home of adventure. There's something in the air here that inspires people to go big and push their boundaries.
Queenstown is the birthplace of commercial bungy. And we're home to the world's highest cliff jump, the world's steepest zipline, the world's biggest human catapult, and one of the world's largest swings. So, there's no better place to take the plunge out of your comfort zone.
If that wasn't enough, we're also one of the world's most scenic paragliding and skydiving drop zones. Whether you're a first-timer or a hard core adrenaline junkie, Queenstown will sate your cravings for adventure.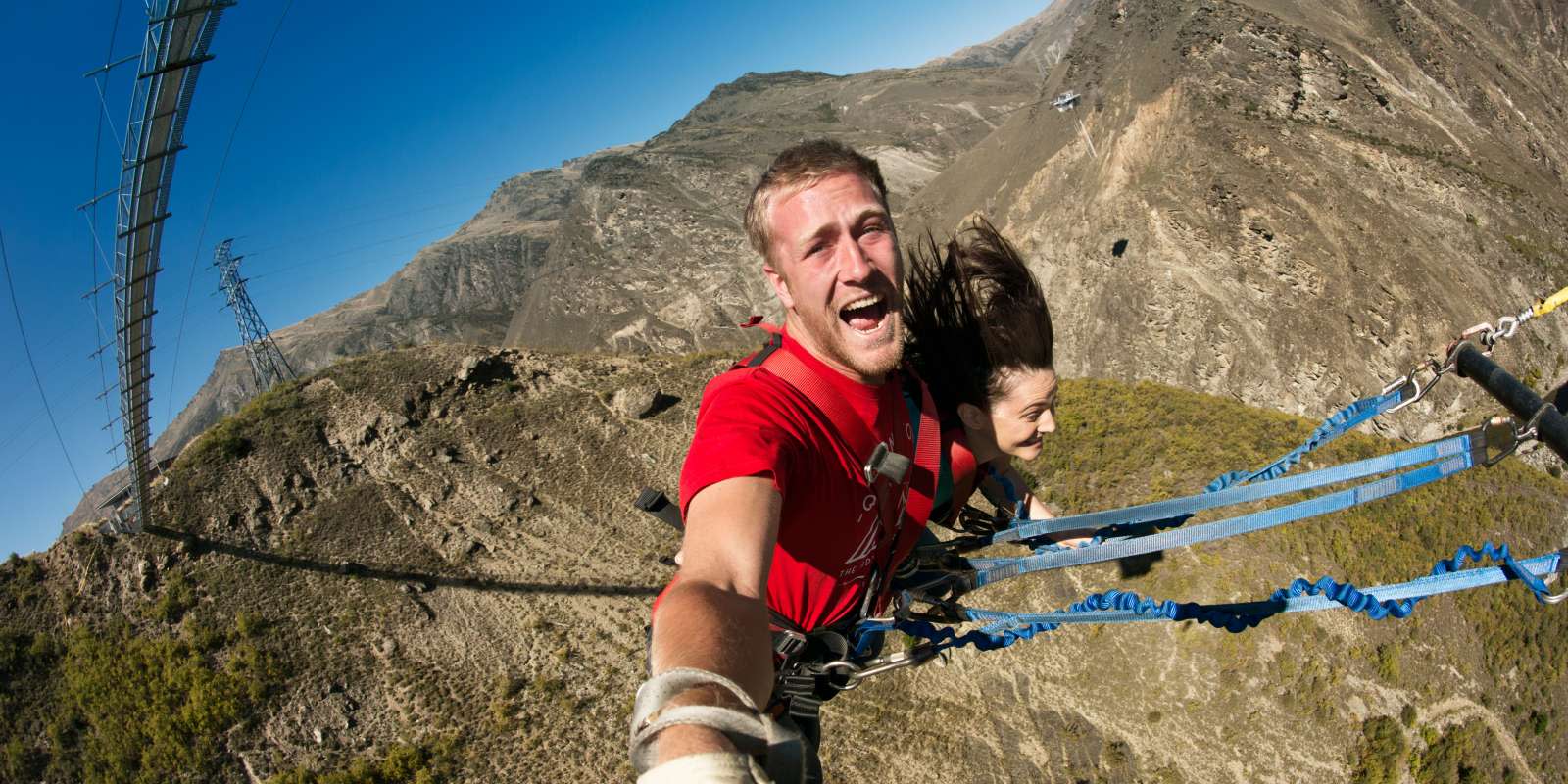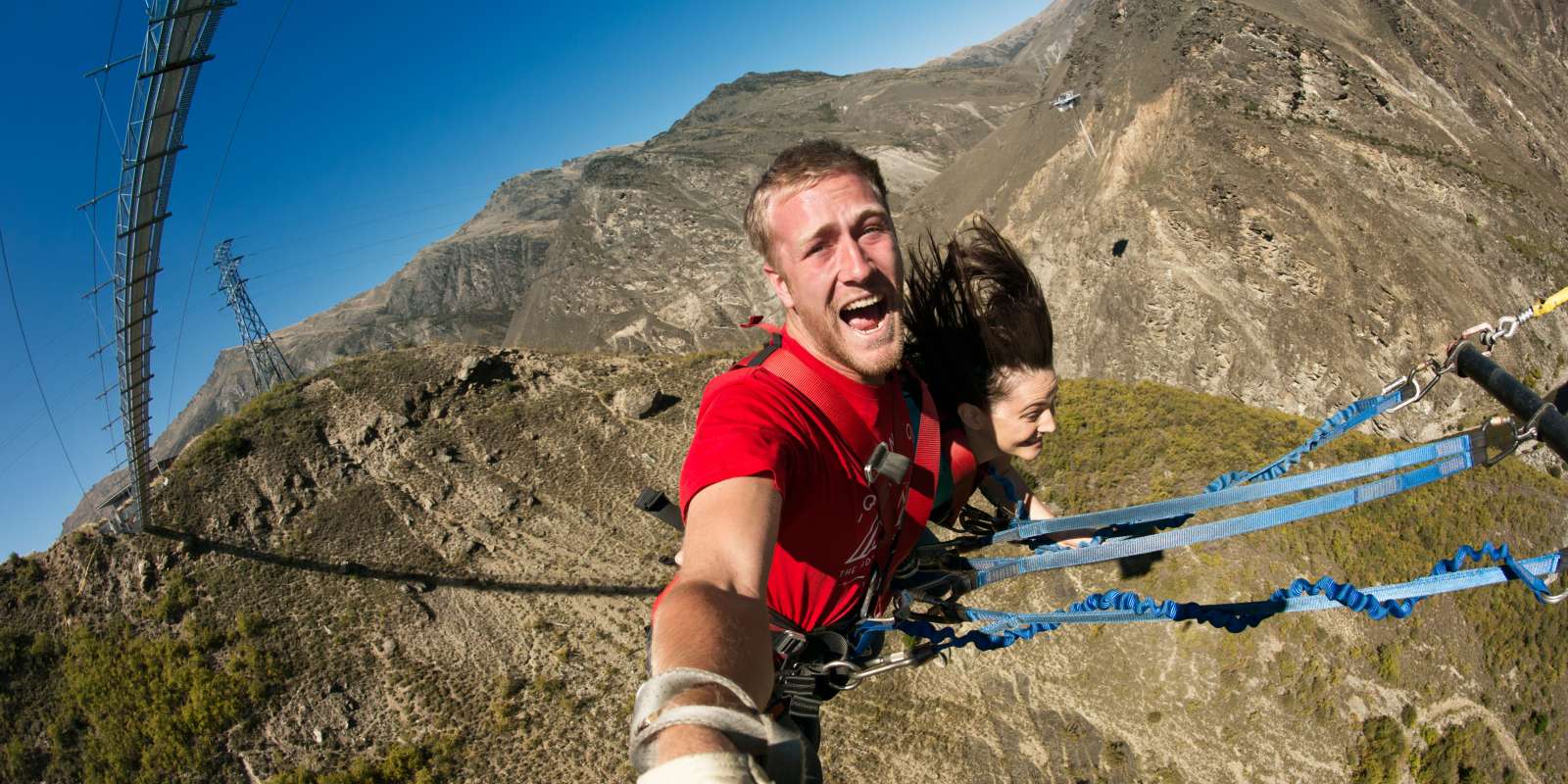 AJ Hackett Nevis Swing
10. Experience our rapids with whitewater rafting
We've been ramping up the heat with our Queenstown summer activity hit list. And what better way to cool off after all these big adventures than a trip down a river?
Get up close and personal with two of New Zealand's most famous rivers on a whitewater rafting trip. You'll float through lofty rocky canyons and glorious mountain scenery. But there's a chance you'll be too busy screaming with delight to notice.
Conquer the Shotover's grade 3–5 drops and shoots in historic Skippers Canyon, or cruise the more playful, grade 2–3 Kawarau finishing with the Dog Leg, one of the longest rapids in the country.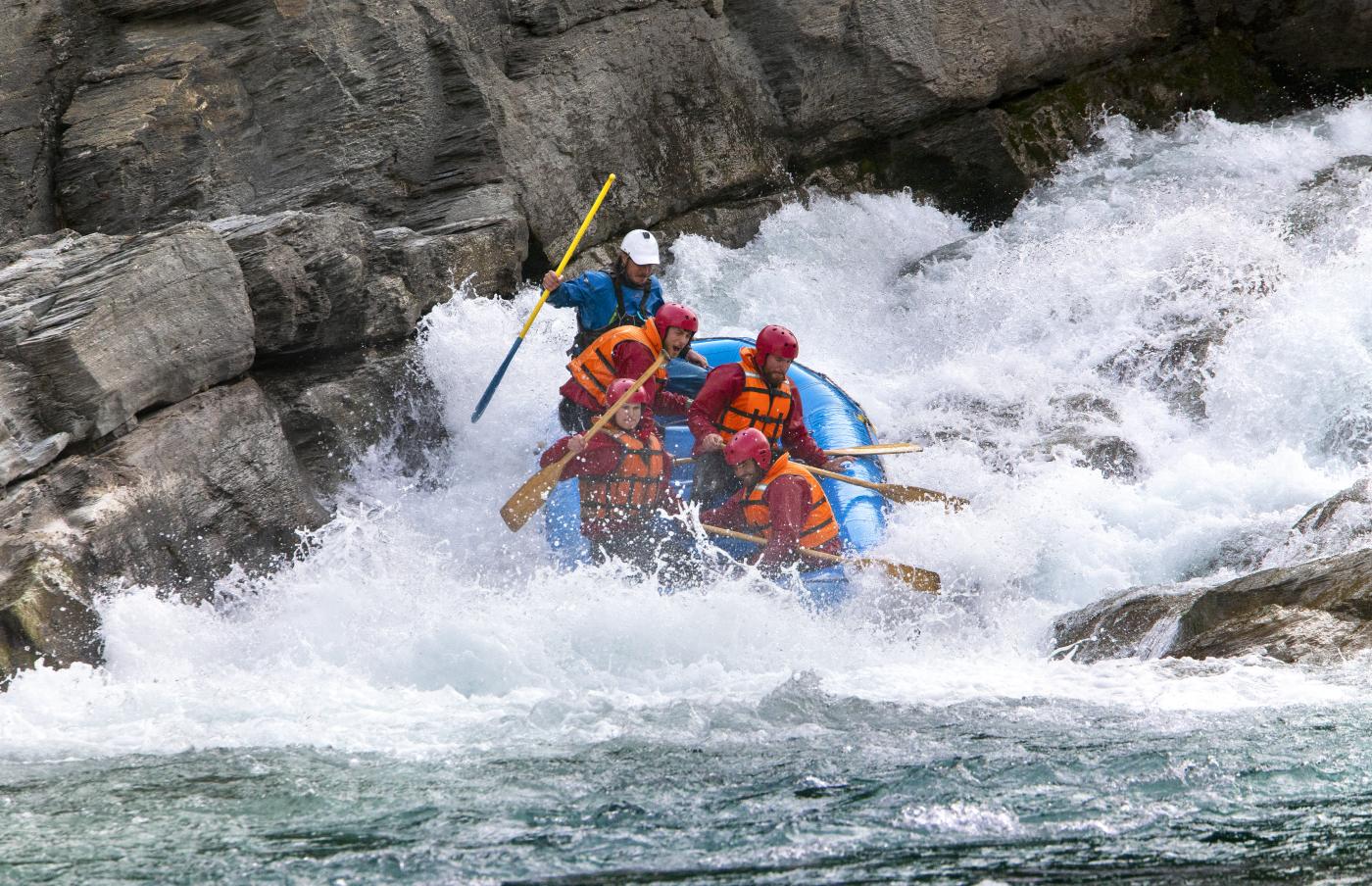 Whitewater rafting with Go Orange
Share your Queenstown summer adventures
We're always on the lookout for epic Queenstown stories to share, so if you have a memorable Queenstown summer adventure, share your experience on social and #QueenstownLive.
Queenstown's long summer days are an invitation to pack even more adventures into your must do list.